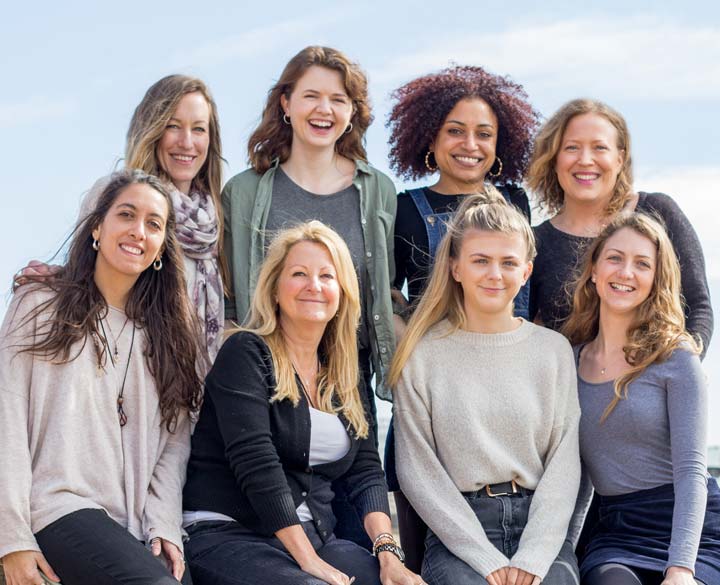 If you'd like to chat about this holiday or need some help finding one we're here to help.
Check dates, prices & availability
Responsible tourism
Responsible tourism: Painting holiday cruise in Scotland
Environment
We are committed to excellence in offering holidays to people who have a feel for the sea and its wildlife, both below and above the waves, as well as ashore. Our holidays operate on a strict "leave only a wake" policy. Our aim is to respect the sea and the local marine and shore-based environment. To leave everything as we find it is our motto, respecting the delicate eco-system balance of sky, sea and shore. Our "leave only a wake" policy is explained by the skipper at the start of every trip and practiced by guests and crew throughout the trip. Sailing is, of course, a very sustainable mode of travel. To achieve this "Leave Only a Wake" policy we have a series of aims:
Our aim is to create sustainable tourism by respecting the local sea and shore-based environment. Our aim is to provide a safe ship and responsible tourism. Our aim is to adhere to high standards of economic, environmental and social policy and practice in our interactions with clients, staff, core suppliers and partners as well as the wider social and ecological environment. Our aim is to look after our clients to the best of our ability and supporting them on the vessel in personnel safety and creating a respect for the marine environment. Our on board skills training aims to develop confidence and competence and we have extensive briefing of our safety procedures. Our aim is to have responsible standards of staff recruitment and development. At all times there are always two team members available. The fully qualified skipper has sailed many thousands of sea miles. All activities in the water are monitored to protect both humans and the marine life.
We offer training in sailing and how to behave in a responsible manner to the animals (seal colonies) and birds (especially breeding colonies) that we encounter. Our onboard policy is that all rubbish is brought ashore and we have a strict recycling policy of all non-organic waste. Our skipper and other professionals discuss the local shore and marine environment, wildlife and ecosystems. Clients are able to visit local places of beauty such as the local Botanical gardens. Historical sites, such as castles and pre-history sites, can be visited. We also help clients gain an awareness of local marine environment by encouraging them to study the nautical charts of the region as well making them aware of the ever changing Scottish weather patterns. The skipper keeps the clients regularly informed of local meteorological reports.
Community
We only employ the services of the local marina, shops, services, restaurants and guides. These suppliers all employ local staff. We encourage our guests to visit locally important heritage sites, visit local Botanical Gardens, craft shops, restaurants and participate in cultural events.
Tourism is increasingly a vital part of the income for the local residents of this somewhat remote, isolated but beautiful region of the Cowal peninsular and many of the more remote islands in Western Scotland. Thus we use all local products and local services with the intention of helping to support local businesses, create employment and contribute to the overall sustainable development of not only our starting point of our voyage the Sandbank/Dunoon region but also in the islands and communities of the Inner and Outer Hebrides.
We aim to create a good relationship with tourism and the local communities and at all times are aware and try to bring awareness to the fragile marine ecosystems through which we sail.
Popular similar holidays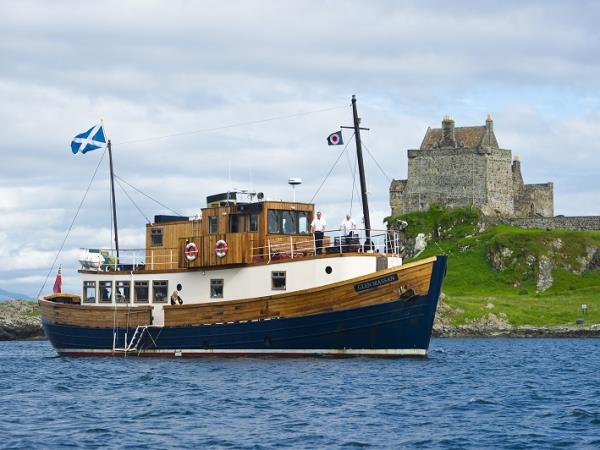 Cruise the idyllic coast around the Scottish Island of Mull
From £2030 - £2260 7 days excluding flights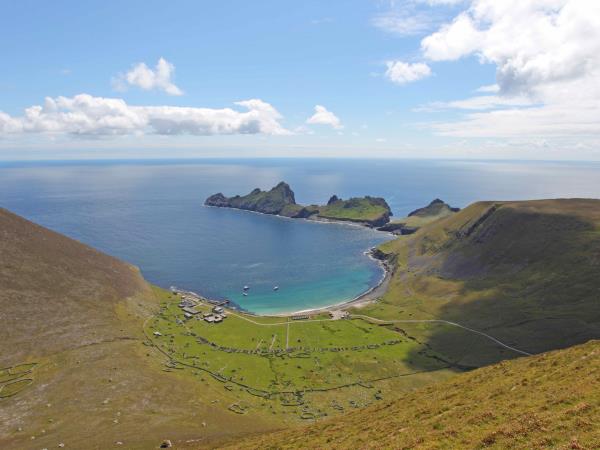 Cruise to St Kilda, Monachs, Outer Hebrides and Small Isles
From £2500 - £2750 12 days excluding flights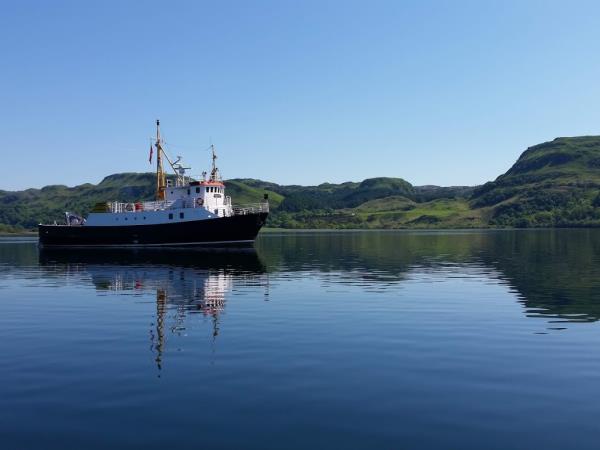 Cruise the Sounds of the Hebrides: Mull, Luing, Jura, Shuna
From £960 - £1500 7 days excluding flights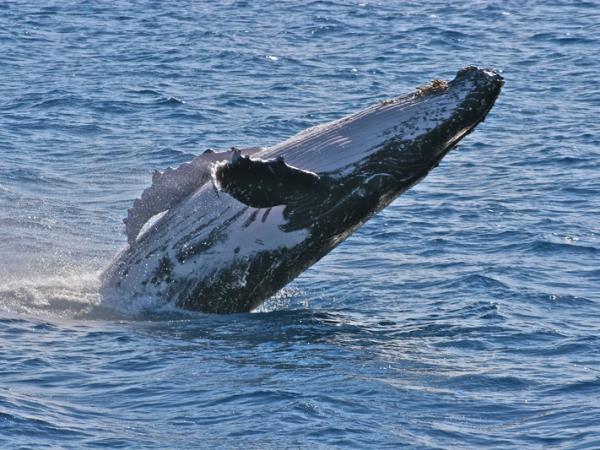 Extraordinary wildlife above and below the waves
From £750 - £3600 6 days excluding flights