"Chauffeur-driven private tour of Sri Lanka's wildlife-abundant national parks. Tailor ten days of safaris, big game camps and lesser-known locations."
Highlights
Wilpattu National Park | Big game tented camp | Kandy | Udawalawe National Park | Yala National Park | Whale watching from Mirissa | Animals to keep your eyes out for: elephants, leopards, civet cats, buffalo, lorises, owls and chameleons |
Description of Sri Lanka wildlife holiday, tailor made
This tailor made ten day tour of Sri Lanka provides some wonderful wildlife watching potential for any travellers wishing to look further than all day, every day, at the beach.

Undertaking a series of organised safari tours and nature walks in the company of dedicated wildlife guides and Sri Lankan naturalists is an absolute privilege and will leave you thrilled, enlightened and hungry for more.

Overnight accommodation has been hand-picked for its proximity to Sri Lanka's most important locations for wildlife with tented safari camps, close to national parks, always an exciting prospect.

Starting the tour in Wilpattu National Park, on Sri Lanka's northwest coast, allows adventurers to hit the ground running with lesser-known natural habitats providing endless opportunities to experience an authentic and wild side to the island, sorely missed by casual sightseers.

No trip to Sri Lanka is complete without taking in the cultural epicentre of Kandy; however, heading onwards to Udawalawe is also a real highlight, not to be missed, as abundant elephant herds, and a rehab centre for injured ellies, allow travellers to observe elephants in the wild as well as finding out more about on-going conservation projects.

If you thought observing elephants in their natural environment was amazing then just wait until you've visited Yala National Park as this is a protected area that boasts one leopard to every square kilometre to ensure animal spotting is never in doubt.

Once you've appreciated the land animals of Sri Lanka it's time to move onto the mesmerising marine world of the Indian Ocean. The seaside town of Mirissa, on Sri Lanka's sandy south coast, allows access to responsible whale watching tours as well as lots of free time to enjoy the beach before finally heading for home.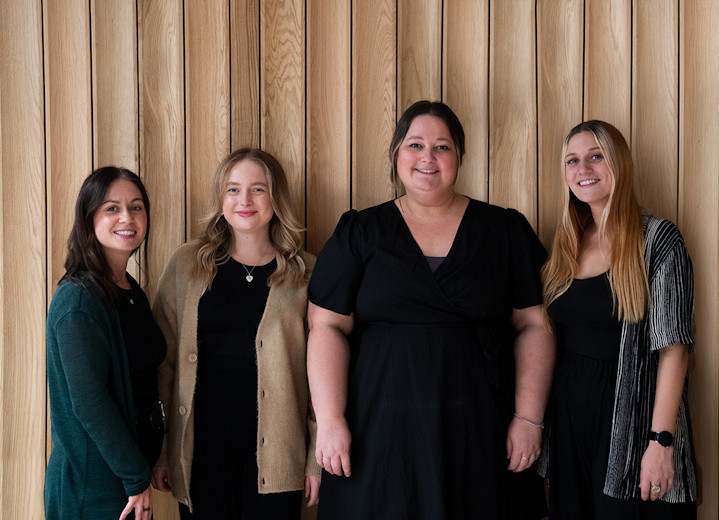 Departure information
This trip can be tailor made throughout the year to suit your requirements
Responsible tourism
Responsible tourism: Sri Lanka wildlife holiday, tailor made
Environment
Eco C-R-E-A-M
Community-Responsibility-Environment-Awareness-Management
Eco team's Environment & Community policy
We at Eco Team aim to re-invent the tourism model in Sri Lanka by staying ahead to ensure that our business has a long term benefit for our communities, the environment and our customers.We believe that the people, our community, are central to any strategy that involves protecting the environment and its communities.
We, more than any other tour operator and accommodation provider in Sri Lanka, depend on the unspoilt and pristine outdoors of this magical island to run our business. Our wilderness and Eco system is our heartbeat therefore protecting our most important resource is not only a responsibility but a necessity for our own existence as a company.
Wildlife and the Environment
• We protect endangered species in line with the red list issued by the ICUN.
• We actively educate our communities and campaign against animal abuse of all forms. We educate and invest in protecting our fauna and flora whilst supporting development projects including environment education, wildlife conservation and reforestation as we work closely with the Sri Lanka Wildlife Foundation.
• We discourage the collection, removal or cutting of any plant or plant parts (seeds, roots or leaves) by our customers, staff and communities.
• We participate in programmes that involve the removal of invasive species such as cactus and lantana whilst setting up our operations with scientists in and around the national parks for reforestation activities.
• We have launched conservation programmes for the protection of endangered species. Our clients are also welcome to actively participate in these endeavors.
Waste Management
• We avoid using products packaged in plastic in keeping with our plastic free philosophy. The biggest challenge that we face is the lack of an alternative to the PET water bottles used. However, all empty bottles are being collected and sent to the Balangoda town Council Recycling Center.
• We convert all organic waste into compost waste.
• All paper, cardboard, aluminum and metal waste is collected separately and recycled through the Balangoda town Council Recycling Center.
Energy
• Safari Jeeps that run during the day charge the DC batteries which are used at night as renewable energy through an inverter. Grid power is used only for an emergency.
• Experiments are taking place for the use of Kekuna Thel, a traditional sustainable nut oil extracted from a wild nut, and other renewable oils for night torches in camp sites.
• We recycle used coconut shells for BBQ's and campfires.Wood for the campfire is collected from the area.No trees are cut for this purpose.
• LPG gas is used for hot water whileSolar energy and Bio gas projects are to be launched in the near future.
Community
Community Responsibility
• We recruit and train staff from the locality we work in and purchase locally produced goods and services.
• We build products around the local community knowledge in fauna, flora and farming methods.
• We support community tourism initiatives by incorporating community lifestyles seamlessly into our programmes, such as picnic stops in village homes and fishing with local fisher communities etc.
• We work towards capacity building in schools, communities, in entrepreneurship, knowledge farming and value additions.
• We, along with our clients, contribute financially to uplift the standards of the underprivileged schools, children's homes, homes for the elders, hospitals and places of worship.
Our research projects
Mahoora Tented Safari Camps actively support minimizing human leopard conflict in the border areas of the parks and the active participation of soloist clients.At the end of a safari our clients fill a research document on their own sightings and this data will be used for important planning conservation activities.
2 Reviews of Sri Lanka wildlife holiday, tailor made
---
Reviewed on 28 Nov 2018 by
Jacqui Porteous
1. What was the most memorable or exciting part of your holiday?

Seeing leopards in the wild.


2. What tips would you give other travellers booking this holiday?

Upgrade to the next standard of tent at the big game Safari lodges


3. Did you feel that your holiday benefited local people, reduced environmental impacts or supported conservation?
4. Finally, how would you rate your holiday overall?

Great and Gal Oya was an amazing addition would recommend staying at least two nights.
---
Reviewed on 29 Sep 2016 by
Roxana Feier
1. What was the most memorable or exciting part of your holiday?

We especially loved the second day of our tour, when we climbed the Sigiriya rock fortress in the morning, had a traditional lunch in a village near Habarana
and interacted with the villagers in the afternoon, then saw elephants in Minneriya National Park in the evening. It was a perfect combination of everything that Sri Lanka has to offer. We also really enjoyed the campfire dinner at Big Game Camp in Udawalawe National Park.


2. What tips would you give other travellers booking this holiday?

Check with the tour company what the schedule is each day. For example, it said in our booklet that we would be waking up early on our last two days of the
tour, but we did not realise that meant waking up at 5 am, a full hour before sunrise! (On a related note, we were not convinced that waking up that early to
go to Horton Plains National Park was necessary; it's true that all the tourists were going early, but the locals were not coming to the park until several hours
later!).

I would recommend bringing socks for visiting the ancient sites. You have to remove shoes and the ground can be extremely hot!

Don't expect public toilets to have toilet paper. Bring tissues with you.

We found the wood carving shop and the batik factory that we were taken to massively overpriced. If you want to buy something you should definitely
negotiate (get your driver to help you). But it's also fine not to buy anything and just compensate the person showing you around for their time. We found
the spice garden and tea plantation we went to relatively fairly priced so we were happy to buy stuff there.


3. Did you feel that your holiday benefited local people, reduced environmental impacts or supported conservation?

We felt that this holiday benefited local people. This includes our safari drivers, hotel staff in Sigiriya, staff at the Big Game Camp at Udawalawe National
Park, the family that cooked us lunch near Habarana, and of course our driver and guide.

We thought it was wasteful that we were the only people in our jeep at Minneriya National Park, when it could have easily accommodated 6 or 8 people.
These jeeps are also pretty polluting (and make a lot of noise, which is not ideal for wildlife), so I think something could be done here in terms of
minimising environmental impact.

Elephant Transit Home near Udawalawe National Park seems to do good conservation work and we were happy to support their efforts through our visit. There is a high entrance fee for Horton Plains National Park (especially since national parks in America/Europe have modest fees or even no fees at all), but the park looked pristine so maybe it's worth paying to maintain it.


4. Finally, how would you rate your holiday overall?

My husband and I enjoyed this tour and we would not hesitate to book with this holiday provider (and Responsible Travel) again. It's clear that we would have not been able to see so much of Sri Lanka and learn as much about its history and people had we self-organised. We're taking a star off because we felt pretty tired by the end of it (some time off to explore on our own would have been great, even at the expense of seeing fewer attractions) and we felt we received insufficient information about some aspects of the tour (wake-up time, accommodation standards at Big Game Camp). But overall we had a fantastic time!
---
Popular similar holidays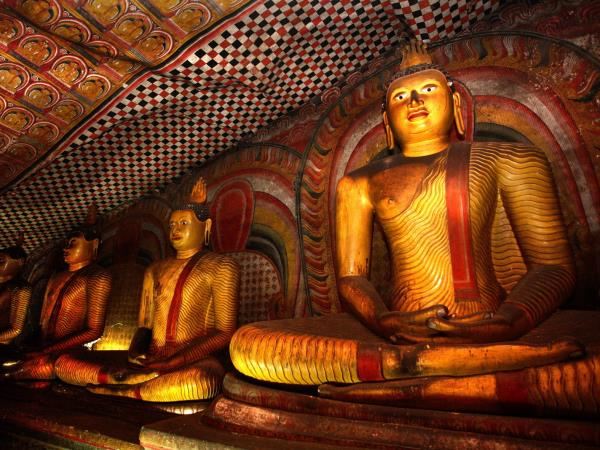 Independent tailor made holidays to Sri Lanka
From £2145 15 days including UK flights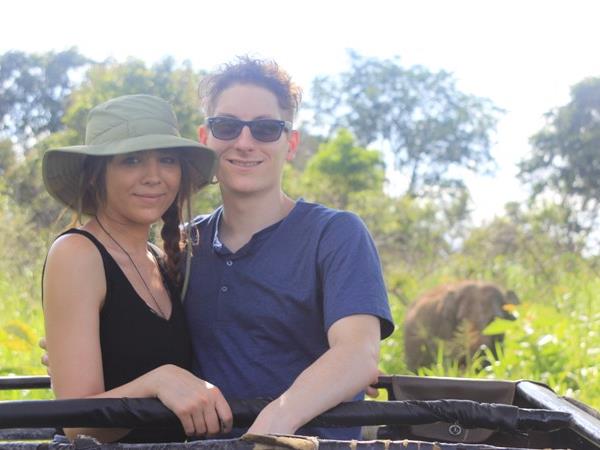 An exciting mix of culture, nature, wildlife and beaches
From £1598 14 days excluding flights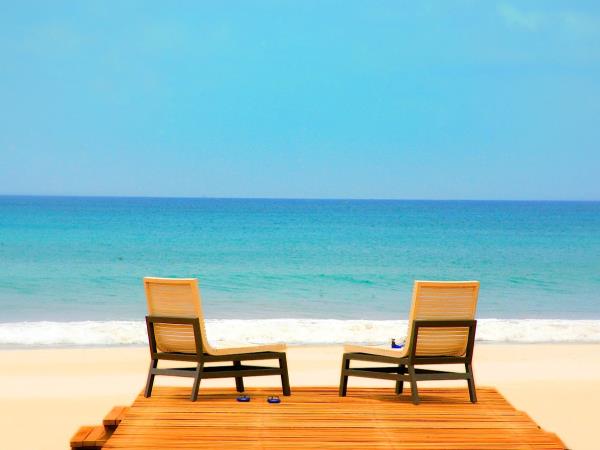 Tropical island paradise with cultural tour
From £2125 15 days including UK flights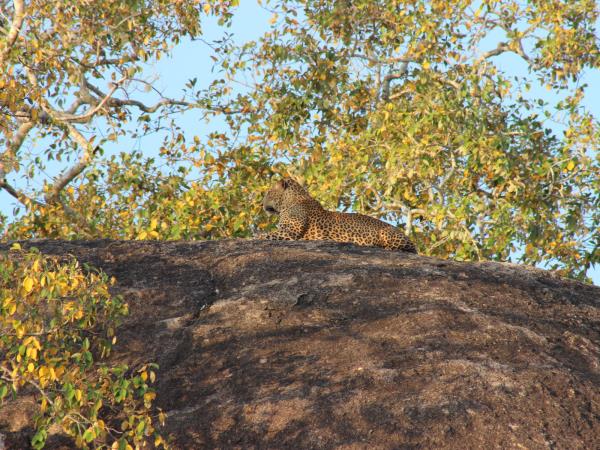 Wildlife holiday to see Sri Lanka's 'Big Four'
From £2345 15 days including UK flights