Wildlife in Sri Lanka travel guide
---
2 MINUTE SUMMARY
The king of wildlife in Sri Lanka is most definitely the leopard, boasting the only population on earth that has evolved to be the top predator of its ecosystem. Although Sri Lanka is home to some of the highest densities of leopards in the world, they are still elusive. They aren't the biggest and best predator by chance, after all. But they can be spotted at several of Sri Lanka's 26 national parks, including Yala and Wilpattu. Elsewhere, it's the Asian elephant that is master of ceremonies. Size isn't everything, however, as the cacophony of birdlife here is something that serious birders woke up to a long time ago. But then again, Sri Lanka has the blue whale. Maybe size does count after all.

Read more about these and many others in our wildlife holidays in Sri Lanka travel guide.
Is a wildlife holiday in Sri Lanka for you?
---
RESPONSIBLE TRAVEL RECOMMENDS
Go if...
---
… you like your wildlife watching surf and turf style. Elephants one day, whales the next.
... you prefer the roar of real life to spending time ruminating ruins; Sri Lanka has plenty of both.
… you are obsessed with ornithology. With over 400 species, you can be as away with the birds as you want here.
… you want a family holiday with a difference. Sri Lanka ties in brilliantly with many school holidays. Try whale watching over February half term, or volunteering with wild elephants at Christmas.
Don't go if…
---
... you are expecting an African safari. Sri Lanka is small and not always as organised or ethical when it comes to national park management.
... your idea of a wildlife holiday is riding elephants in so called sanctuaries. Sri Lanka has some serious issues when it comes to captive animals. Responsible wildlife holidays are wicked. But in the good sense of the word.
… you aren't flexible and happy to go with the flow. Wild animals don't perform; they come out if they want to.
… the idea of leeches drains the blood from your face. Sri Lanka has its fair share of them.
Where to go on a wildlife holiday in Sri Lanka
---
MAP & HIGHLIGHTS
Sri Lanka sometimes hides its wildlife wonders under a bushel. They don't even have a national animal, despite being a bit like the ark in points. Luckily, our expert tour operators are in tune with the island's prolific natural beauties. Your best chance of sighting leopard is in Yala National Park and, if they don't appear, you have bears, buffalo and a bevy of birds here too. Elephants are just about everywhere in Sri Lanka; for whales, meanwhile, head to Mirissa for the motherships.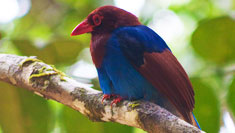 Bird watching
Do birders Tweet? If so, they'd need more than 280 characters to capture them here. Yala National Park has over 200 species of birds and is only one of 70 Important Bird Areas in Sri Lanka. Most popular is Horton Plains National Park, habitat for hundreds of birds, including the endangered Sri Lankan whistling thrush and blue magpie. Kitulgala Rainforest and Sinharaja Reserve are also birding bliss.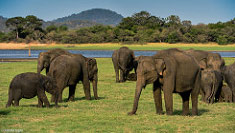 Minneriya National Park
Minneriya is on the flight path of culture vultures doing the 'Golden Triangle'. The most famous resident is the elephant, and the park forms a corridor joining up with Wasgomuwa, Maduru Oya and Gal Oya National Parks. Best time is Aug-Oct when they all come out to drink at Minneriya Lake, aka The Gathering. You will also see macaques, langurs, sloth bears and sambar and, if you are lucky leopard.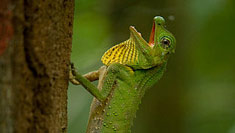 Sinharaja Forest Reserve
Thankfully logging stopped here in 1970s, as conservationists fought to preserve the last major stretch of rainforest in the country. Now a UNESCO site, it enshrines over three quarters of the island's biodiversity, with an array of endemic birds, butterflies, rare amphibians, and rare trees. Leopards are elusive but you may see sambar and wild boar wandering through the forest as you take a guided hike.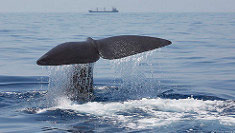 Whale watching
Not as famous as other whale watching destinations, Sri Lanka is now rightfully claiming its own cetacean crown. Mostly taking place out of Mirissa and Galle, but also the Sinharaja Reserve from Nov-mid April you can see up to 10 species including fin, Bryde's, minkes and humpback whales and many different dolphins. As well as blue whales late Feb-mid March. Always use a responsible operator. Read
more here.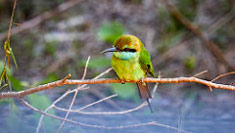 Wilpattu National Park
The country's largest national park and, with Wilpattu meaning Land of the Lakes, the clue is in the name when it comes to wildlife that can be viewed here. As well as water buffalo, crocodiles and birdlife including the painted stork, there are also a few elusive leopard, sloth bears in the trees and plenty of elephants meandering across its open scrub. Closed for years during the war, the gates re-opened 2010.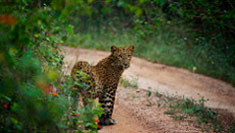 Yala National Park
The second largest but most visited national park famous for its resident leopards, with authorities claiming there is one cat for every square km in some parts, though sightings are still rare. You won't be disappointed though as there are also elephants, sloth bear, sambar deer, langur monkeys and wild buffalo. The mangroves, marine wetlands, grasslands or lowland scrub proffer nesting places for 200 bird species.