Description of Tanzania holiday, Kilimanjaro trek, safari & beach
Your adventure starts with an exhilarating trek to the summit of Mount Kilimanajro on the scenic Machame Route. After a relaxation day in Arusha after your climb, you'll embark on an incredible wildlife safari. Epic game drives in the national parks of Lake Manyara and the Serengeti afford spectacular opportunities for game viewing, led by your expert local safari guide. Your safari culminates with a breathtaking descent into the UNESCO World Heritage Site, the Ngorongoro Crater. After wild-watching and safari experiences in three of Tanzania's best national parks, it's time to relax on the idyllic beaches of Zanzibar.

The Machame Route offers a shorter trekking duration compared to the more gradual Lemosho Route, with breathtaking views of farmlands, forests and heather moorlands on your ascent. Lake Manyara, the Serengeti and the Ngorongoro Crater are a trio of world-class wildlife-viewing sites, home to the Big Five, a diverse and abundant variety of species, plus the natural phenomenon of the Great Migration.
Day-by-day experiences
| | |
| --- | --- |
| Day 1: | Arrive at Kilimanjaro - Upon arrival at Kilimanjaro, one of our representatives will meet you and drive you to your lodge in Arusha, where you'll spend one night. We recommend that you try and get an early night ahead of your Mount Kilimanjaro trek, which will start the following day. |
| Day 2: | Trekking to Machame Camp - After breakfast, your local guide will meet you at your lodge and you will drive together to Machame Gate, where you'll go through the registration process and have a briefing session before you meet the rest of your trekking team. Then you'll start your trek. You'll begin by walking along a winding trail through the rainforest until you reach Machame Camp. |
| Day 3: | Trekking Kilimanjaro - Leaving Machame Camp after breakfast, you'll continue on an ascending trail, up to a steep, rocky ridge. On the Shira Plateau, you'll pass through heather and open moorlands, then cross a river gorge to Shira 2 Camp. |
| Day 4: | Trekking Kilimanjaro - Today will be your hardest trekking day. You'll trek east up a ridge and then southeast to Lava Tower, then descend down to Barranco Camp through the strange but beautiful Senecio Forest. Today is a key acclimatisation day as you'll trek above 4,500 metres, but sleep low at around 3,900 metres. |
| Day 5: | Trekking Kilimanjaro - Today starts with a short, steep ascent of the daunting Barranco Wall. This can be quite a challenge, however your effort is rewarded with phenomenal views of the Hiem Glacier and the summit of Kilimanjaro. From the top of the Barranco Wall, you'll cross a series of hills and valleys until you descend sharply into Karanga Valley. Finally, you'll reach Barafu Camp, where the peaks of Mawenzi and Kibo can be seen from your campsite. |
| Day 6: | Trekking Kilimanjaro - In the very early hours of this morning, you'll start your ascent by torchlight to climb to Stella Point at 5,685 metres. It's a long and hard climb at high altitude, but experiencing sunrise from Stella Point is a moment that you will remember for the rest of your life. If you're still feeling strong enough, you can then walk around the crater rim to Uhuru Peak, the highest point in Africa at 5,895 metres above sea level. After taking time to enjoy your achievement and taking photographs at the summit sign, you'll descend back down to Barafu Camp for a rest and something to eat, before descending further down the mountain to Mweka Camp. |
| Day 7: | Descent - On your final day of the trek, you'll walk down through the lush rainforest, enjoying the increasing warmth and richness of the mountain air. Upon on arrival at Mweka Gate, you'll receive your certificates: green for reaching Stella Point and gold for reaching Uhuru Peak. Then you'll return to Arusha, to relax, shower and celebrate. |
| Day 8: | Rest Day in Arusha - Today is your well-earned rest and recovery day in Arusha. Take advantage of the day to relax by the pool, soak your aching muscles, restore your energy with good food and reflect on your incredible accomplishment. |
| Day 9: | Transfer to Lake Manyara - Leave the city of Arusha and drive to Lake Manyara National Park, located beneath the cliffs of the Manyara Escarpment, on the edge of the Rift Valley. The alkaline soda of Lake Manyara, which covers 230 square kilometres, attracts pink flamingos and other birdlife. You'll also see resident hippo pods at the lake. Lake Manyara Park is known for its tree-climbing lions, plus you may be lucky enough to spot leopards and hyenas. You can also expect to see are large herds of elephant, wildebeest, buffalo, giraffe, zebra, warthog and impala. There's also a huge primate population including common monkey, vervet monkey and baboons. |
| Day 10: | Transfer to the Serengeti - After breakfast, you'll leave Lake Manyara and drive to the Serengeti, Tanzania's most famous national park. The Serengeti offers some of the best wildlife viewing in Africa and home to the greatest wildlife spectacle on Earth, the Great Migration. |
| Day 11: | Safari in the Serengeti - Every year, over two million wildebeest and zebra migrate north from the Serengeti National Park to the Masai Mara Reserve in Kenya. The herds must brave the perilous Mara River which runs through the Masai Mara Game Reserve on the Kenyan side and the Serengeti National Park on the Tanzanian side. They face treacherous water currents and dangerous predators as they cross the river in search of greener pastures. With crocodiles lurking in the muddy waters and lions, cheetahs, leopards and hyenas patrolling the river banks, this is a particularly dangerous time to be a wildebeest or a zebra. |
| Day 12: | Explore the Ngorongoro Crater - Head to the Ngorongoro Crater, a unique natural phenomenon and a UNESCO World Heritage Site. The Crater is undoubtedly one of the most breathtaking wildlife safari sites in the world, with a backdrop of the 600-metre high crater wall offering incredible wildlife viewing opportunities. You can expect to see a diverse range of wildlife, including buffalo, warthog, wildebeest, zebra, hippo and elephants. There's also a huge population of predators - lion, hyena, jackal, cheetah and leopard. The resident population of black rhino is a real treat, as they're very difficult to spot elsewhere in Tanzania. |
| Day 13: | Return to Arusha - Today is the ideal chance to try something different: walking safaris in the crater highlands or meeting local tribes. In the afternoon, you'll return to the city of Arusha for one night, ready for your onward journey to the island of Zanzibar. |
| Day 14: | Fly to Zanzibar - Today you fly from Arusha airport to Zanzibar. You'll be met at the airport from your flight and transferred to your beach hotel. |
| Day 15-20: | Explore & Relax in Zanzibar - You have six days to enjoy this exotic paradise at your leisure. Many travellers simply unwind and enjoy the sun, sea and sand, as worldly worries wash away. If you're not content to just soak up the sun, there are plenty of opportunities to explore further with diving, snorkelling and much more. Discover beautiful coral landscapes and underwater life in both shallow and deep water. Another popular local activity is to venture out to some of the smaller islands on a traditional dhow boat. |
| Day 21: | Depart Zanzibar - Today is your departure day and after breakfast, you'll return to the airport for your return flight. |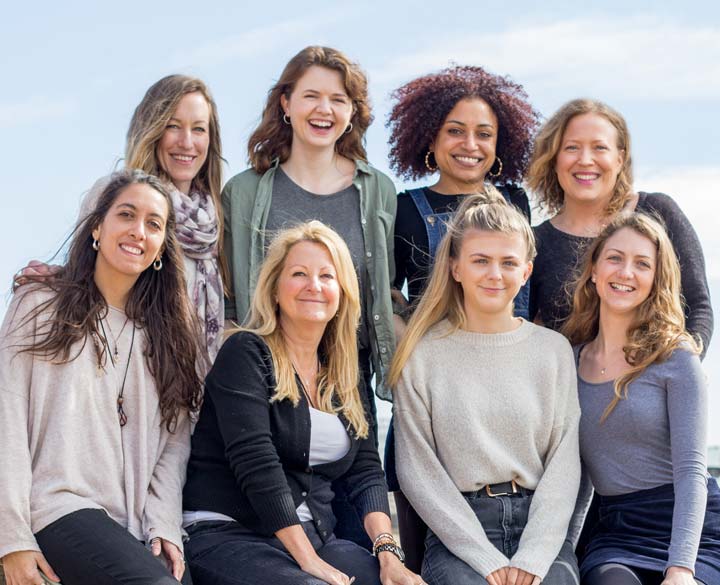 If you'd like to chat about this holiday or need some help finding one we're here to help.
Departure information
This trip can be tailor made throughout the year to suit your requirements
Responsible tourism
Responsible tourism: Tanzania holiday, Kilimanjaro trek, safari & beach
Environment
Our local safari guides all have at least 5 years safari guiding experience and are experts at finding game while causing a minimum of disruption to the wildlife. Furthermore our continuous approach to training ensures that best practices are always continuing to evolve.
The contribution of National Park fees supports the outstanding conservation efforts of the Tanzanian National Parks.
Our UK office takes a leading role in setting the standards for an environmentally friendly work environment. We work with local government to recycle our waste and continually look for new ways to be greener.
Community
An intrepid undertaking, you will share this African adventure with your local team of professional staff all of whom receive unrivalled, fair salaries and are not reliant on tipping. You will gain a deeper appreciation of the mountains and the local people who make their living from them. We pay our porters the highest salaries in the history of Tanzanian trekking expeditions.
Wayfairer's cultural tourism initiatives, such as the Maasai village visit, are diligently structured so that they mutually benefit the community and the curious traveller. We encourage you to be proactive and respectful when engaging in such activities. We also remind you to always ask permission before taking photographs.
We employ local guides and support staff who we pay fair wages, often exceeding government standards which we still consider too low, and thereby remove the reliance on tipping from travellers for livelihoods.
Our accommodation choices make use of locally owned properties where possible and often include adventurous, authentic choices such as local homestays which therefore involve local people and their communities in the very fabric of our holidays.
We encourage all our travellers to research local customs and read your trip notes before you depart to ensure you are conscientious and respectful in a different culture.
In most cases we strongly recommend that you do not give money to children beggars. If begging is a successful enterprise, parents are encouraged to forsake their children's education in pursuit of this opportunity.
Talk to us about packing for a purpose and see if you can get involved by making a small material contribution to the communities you are visiting. We have developed partnerships with charities and accommodations throughout Tanzania and are constantly working to extend our reach with the help of our travellers.
Popular similar holidays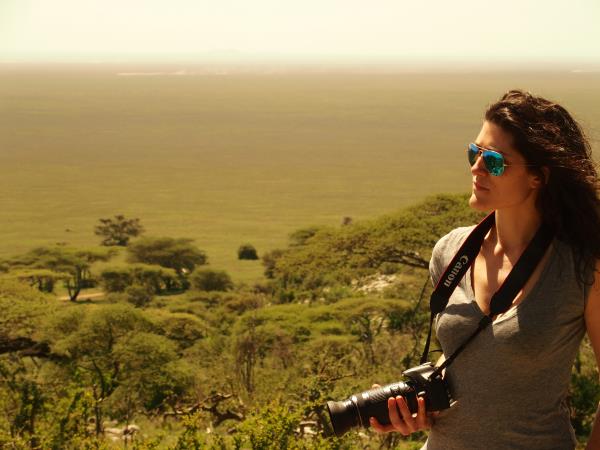 Your tailor-made Tanzania safari & Zanzibar beach holiday
From £3995 - £6950 13 days excluding flights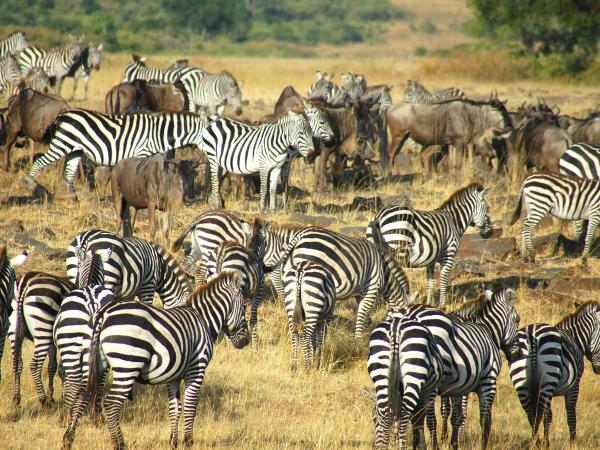 A family holiday for all ages including the best of Tanzania
From £3000 - £4500 13 days excluding flights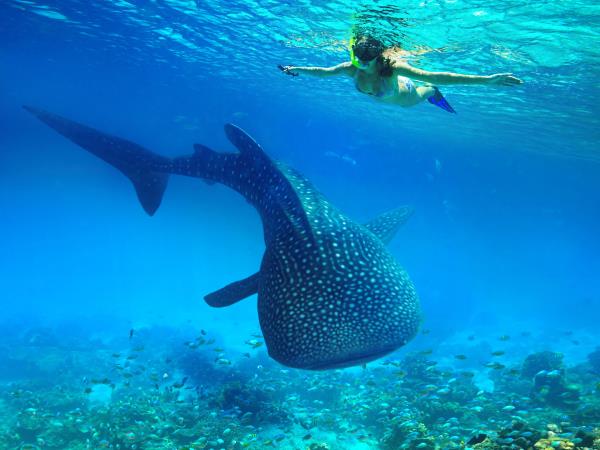 Off-the-beaten track safari experiences & paradise beaches
From £1950 10 days excluding flights
Gorilla trekking in Rwanda, safari in Kenya, plus Zanzibar
From £5950 - £7800 11 days excluding flights