Our Tanzania holidays & safaris
Wildlife watching in Selous Game Reserve or witnessing the Great Migration across the Serengeti plains are just the tip of the iceberg with our Tanzania holidays. This legendary safari destination can also be combined with trekking Mount Kilimanjaro and beach breaks in nearby Zanzibar (skip the ill-advised swimming with dolphins, though). Whether you're after a luxury safari or bringing the family for a memorable African escape, our holidays in Tanzania employ local people throughout. They also ensure your trip is nature positive, sometimes using eco-friendly lodges, and always matching you up with ranger guides who show you how to minimise your impact on Tanzania's fragile ecosystems.
Our top Tanzania holidays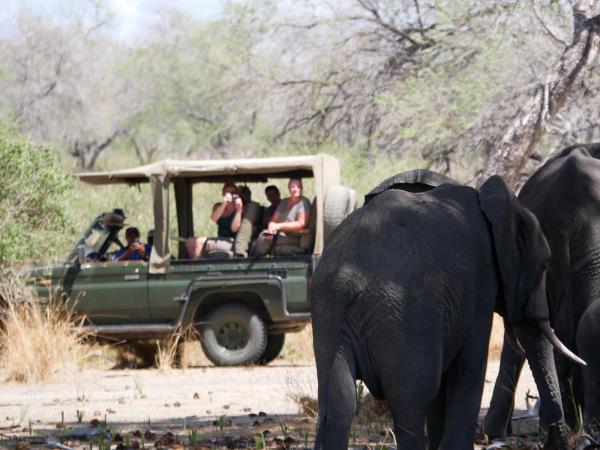 10 days
ex flights
Off-the-beaten track safari experiences & paradise beaches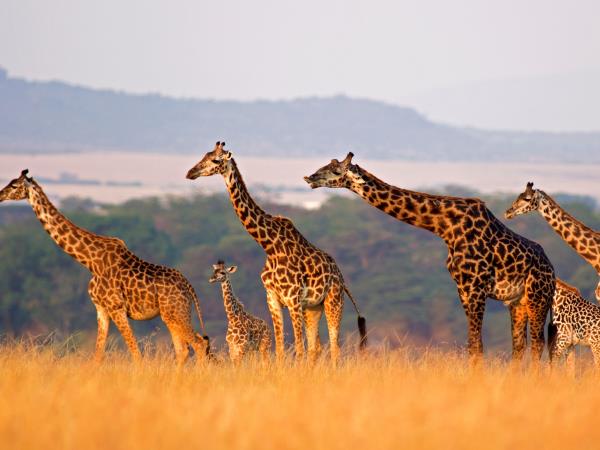 13 days
inc UK flights
Selous safari then relax on beautiful Zanzibar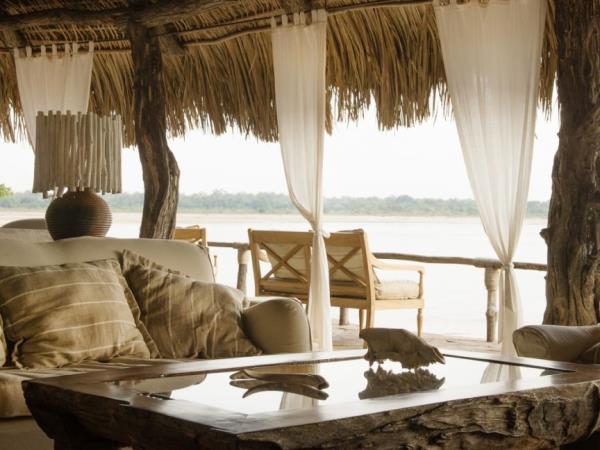 11 days
ex flights
Safari in remote wilderness, relax on white-sand beaches
About our Tanzania holidays
Safari holidays in Tanzania
The biggest reason to go to Tanzania is for its safari holidays – and there are many places across the country for close encounters with the natural world. The north of the country is the most visited. Here, you'll find the Serengeti, the Ngorongoro Crater and Lake Manyara (a lesser-known haven for birdwatchers) all relatively close to each other. Fewer people go south to the enormous Selous Game Reserve and Ruaha National Park. Tanzania has a well-deserved reputation for providing luxury trips, but there are ways to go on safari inexpensively – especially if you join an overland tour or combine game viewing with volunteering.
Serengeti
Umbrella thorn acacias spread their canopies above a plain which stretches as far as the eye can see. A big name in big game viewing, the
Serengeti
comprises a large area of northern Tanzania and spreads into southwestern Kenya. There's a national park and several game reserves where you can see the Big Five, as well as some of the biggest herds of wildebeest and plains game in the world. Over 1.7 million wildebeest move through the Serengeti in search of good grazing during the Great Migration. July and August are peak season for seeing them in the northern Serengeti.
Climbing Kilimanjaro
Kilimanjaro
is the highest mountain on the continent, and you don't need to be a mountaineer to get to its summit. The ascent – accounting for acclimatisation because of the high altitude – can be spread out over eight days, though there are five-day treks too. Climbers camp out on the mountain and porters carry their equipment, food and water. It's a serious achievement to get to the top, requiring good fitness and training, and it's often best to take a longer trek so that you can spend a good amount of time getting used to the altitude.
Family holidays in Tanzania
Children will be entranced by a
family holiday in Tanzania
. It usually starts with a safari and finishes with some time by the ocean – take a short flight to the island of Zanzibar to find the best beaches. Given the driving involved, safari holidays are best suited to children over the age of seven or eight who won't get fidgety waiting for the animals to appear (though you won't wait long in wildlife-rich places like the Ngorongoro Crater). Older children and teens might be interested in something more active – you could consider a cycling holiday.
Types of safaris & holidays in Tanzania
The most popular way to see Tanzania is on a safari holiday. The country is well-known for sophisticated game viewing trips and the best way is via game drives in a safari vehicle. You can go on safari as part of a
small group holiday
. Joining a group trip is also great if you're looking to climb Kilimanjaro, cycle, or go on a longer overland tour.
Tailor made holidays to Tanzania
can be made around your requirements, and if you want to splash out on a big-ticket trip, there are a vast selection of luxury lodges and classy camps.
Where to go in Tanzania
We think that the best place to go in Tanzania might be
Selous Game Reserve
. Not only is it four times bigger and far less visited than the Serengeti, but there's more chance of seeing wildlife, including endangered African wild dogs. Safari done and dusted, you could relax on a beach for a bit before heading home – head into the Indian Ocean and you'll encounter the
Zanzibar archipelago
. From the beaches here, you'll see dhows skimming across the horizon and fish being caught for Stone Town's market. It's definitely worth leaving the beach to see the island's capital.
If you'd like to chat about Tanzania or need help finding a holiday to suit you we're very happy to help.