Being overshadowed by its northern neighbour has rather worked in Tanzania's favour. Tourism has developed here more quietly, more thoughtfully, with fewer cheap packages and more personalised experiences. It's more stable and laid-back, and enormous enough to keep some corners well hidden. But its attractions are anything but low-key: Kilimanjaro, the Serengeti, Ngorongoro Crater, the Maasai, Zanzibar, the Big Five, and of course, the Great Migration, which propels itself around the northern plains throughout the year.

Tanzania sees Kenya's offering and raises it – with higher mountains, tropical islands, more diverse culture and Great Migration that lasts all year.

Despite the big names, it's often the smaller details that remain in the memory – the fiendishly good fusion of Arabic, Swahili and Indian cuisine; an eye opening bushwalk with a Maasai guide; a glimpse of an endangered wild dog in the little-visited south; the silhouette of a dhow at sunset. Our Tanzania travel guide will leave you in no doubt as to why this land has attracted travellers for centuries – and that it will be sure to attract many, many more in the years to come.
Tanzania is…
wildlife, mountains, beaches, tropical islands and culture – all in one.
Tanzania isn't…
small. Its epic size means it's especially easy to get well off the beaten track.
What we rate & what we don't
Cycling
Africa is rarely thought of as a destination for cyclists; even less so the animal filled wildernesses of the Serengeti. But it's catching on. Cyclists can cover more ground than walking safaris, while getting up close to wildlife and really experiencing being out in this phenomenal landscape. Plus you get to leave the juddery jeeps behind – and experience a sense of freedom.
Local culture
Kenya gets all the cultural kudos in East Africa, but there are plenty of cultural experiences to be had in Tanzania – from stalking the Big Five with a Maasai guide, to hiking up Kili with a local Chaga villager or discovering the blended culture of Zanzibar and the Swahili coast. Generally, community tourism has avoided the exploitation of Kenya – but do ask questions to be sure.
Southern Tanzania
It's hard to compete with the Serengeti, the migration and the Ngorogongoro Crater, but southern Tanzania doesn't try to. It has its own unique charms. While the wildlife abounds here, the tourists don't; there are a handful of lodges in the enormous Selous Game Reserve – one of the largest reserves in the world – and even fewer in Ruaha.
Other islands
Zanzibar is Tanzania's go-to beach destination, but there are in fact several tiny islands hidden away in the Indian Ocean. The reefs off Mafia, Chole and Pemba Islands offer world class diving – underwater safaris where you might encounter whale sharks. Zero impact ecotourism is the focus on Chumbe Island, a private nature reserve; while Mnemba Island has a true castaway vibe.
Serengeti National Park
The kind of place where you're going to find yourself humming Toto's "Africa", the Serengeti needs almost no introduction. It is the stuff of African legend, the savannah traversed by a million wildebeest – zebras and gazelles in tow – during the world's greatest migration. At 15,000km2, Tanzania's oldest park has space for lodges and camps to suit all tastes, plus Big Five game drives, walking safaris and even cyclists.
The Great Migration
The greatest journey of all, the image of millions of animals stampeding across the endless East African landscapes leaves people tingling. While the focus is on the annual Mara River crossing, the migration is a swirling circle of wildebeest and other plains creatures around the Serengeti – so your guide should be able to find them at any time of year.
Camping
The ultimate way to experience Africa, a camping safari plants you right in the middle of the wilderness – a temporary guest in the home of the African wildlife. You'll slumber surrounded by the strange sounds and smells of the savannah, beneath the stars of the southern sky. Permanent camps offer more comfort and facilities; temporary camps offer a sense of freedom and a real wilderness experience.
Zanzibar
Zanzibar, also known as Unguja, embodies the image of "exotic"; an enticing mélange of Middle Eastern, Indian and Swahili culture and food, spice tours, and dhows blown along by the tradewinds. Explore the alleyways of UNESCO-listed Stone Town, then escape to a tranquil resort, framed by white sand and the deep blue of the Indian Ocean.
Hadzabe experiences
If the Maasai seem too much of an East African cliché, the Hadzabe may be billed as an "authentic" alternative. Many Hadzabe still lead a traditional hunter-gatherer lifestyle and wear animal skins. However, this is not always compatible with neatly packaged tourism experiences, and the vast majority of Hadzabe tours are exploitative and damaging. Choose extremely carefully.
Dolphin watching
If you want to watch or swim with dolphins, Kizimkazi in Zanzibar is not the place to do it. Tourist boats outnumber cetaceans, and with no regulations they are free to crowd, chase and jump in at will. "Guides" are simply local boat owners with no knowledge of dolphin behaviour. For an ethical – and enjoyable – experience, read our
Dolphin watching guide
.
Super luxury lodges
With two of its lodges in the top ten most expensive hotels in the world, Tanzania knows how to do super luxury. Comfort is great on safari, but zebra skin rugs, infinity pools and grand pianos (yes, really) won't get you any closer to experiencing Tanzania, nor will they improve your chances of seeing wildlife.
Racing up Kili
The biggest mistake anyone can make when climbing Kilimanjaro is to try and get to the top too fast. Quite simply, the longer you take, the greater the chance you'll see the summit. Five-day routes have a less than 50 percent success rate, rising to over 95 percent on eight-day trips. The biggest challenge by far is the altitude; longer routes give your body chance to acclimatise.
Eating & drinking in Tanzania
Tanzania's cuisine varies with its culture and landscape. The Asian influence is strong on the coast, with curry, coconut and exquisite seafood as staples

Inland, heavy African fare includes ugali (boiled maize "porridge"), meat stews and fried chicken.

Swap your morning cuppa for a local chai – served sweet and milky, spiced with ginger and cardamom. Or try the Arabica coffee, grown on the slopes of Kilimanjaro.


Some of the world's oldest hominid fossils were unearthed around the Olduvai Gorge, confirming Africa as the cradle of humankind.

Our top trip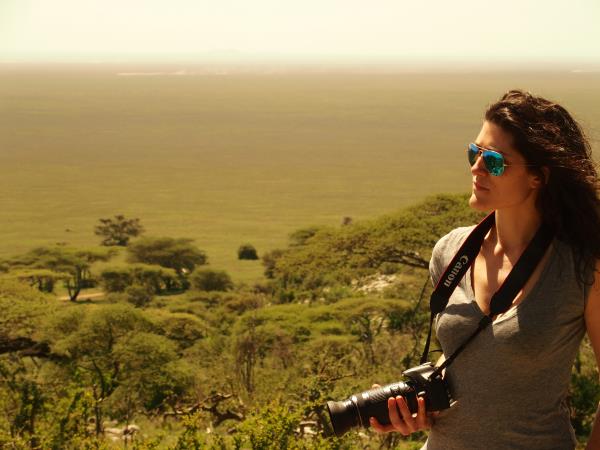 Your tailor-made Tanzania safari & Zanzibar beach holiday
From
£4400
13 days
ex flights
Tailor made:
This trip can be tailor made throughout the year to suit your requirements
If you'd like to chat about Tanzania or need help finding a holiday to suit you we're very happy to help.

People & language
The arbitrary lines drawn on the map to demarcate Tanzania belie the wealth of cultures encompassed within these borders. KiSwahili is the national language – but some 128 languages are spoken here. Around 80 percent of the population are subsistence farmers; though some hunter gather tribes still remain, including the Hadzabe and Sandawe. Inland Tanzania is more Christian; coastal communities, with Arabic and Asian influences, are largely Islamic.
"Jambo!" is the famous Swahili greeting – however, this is slang, and only used to greet tourists.

"Hujambo" is more correct (Hello, how are you?). "Sijambo" is the response (I am fine)

Gifts & shopping
Joyfully bright
Tingatinga
paintings
were originally created using bicycle paint, which was cheaper than traditional art materials. The paintings depict stylised wildlife and local flora in a burst of African colour and pattern.
Intricate Makonde wood
carving originated in the Makonde tribe of northern Mozambique and southern Tanzania – who still produce the pieces today. Figures are carved out of highly polished wood – tactile and elegant.
Memories of Zanzibar
in Stone Town sells handmade crafts such as jewellery and textiles, as well as books, spices and CDs of traditional music. As many trips end in Zanzibar, it's a great place to stock up on souvenirs!

Freddie Mercury was born in Stone Town, Zanzibar, when it was a British protectorate. The Mercury Restaurant pays homage to him today.

How much does it cost?
Local beer in a bar:
£1.15
Entry to Olduvai Gorge Museum:
approx. £27 including a tour
Ferry to Zanzibar from Dar es Salaam:
£27 economy
Spicy fish masala in a Stone Town restaurant:
£3.60

Recommended minimum daily wage for a Kilimanjaro porter:
£6.50*
*
Source: Kilimanjaro Porters Assistance Project
A brief history of Tanzania
This unusual name is the legacy of two quite unique nations with wildly differing histories becoming united as one country.
Tan
ganyika and
Zan
zibar came together in 1964 following years of colonial rule, and Tanzania was born.
Read more