Cycling holidays in Tanzania travel guide
---
2 minute summary
Cycling holidays in Tanzania package an adventurous destination with an
adventurous way to travel. However, they do so in small groups, with tour leaders
and support vehicles, to ensure these seemingly intrepid journeys are, in fact, accessible to just about everyone – regardless of age, fitness or experience on two wheels. This is no Tour de Africa odyssey; bicycles are used not to race or to challenge, but to bring you up close to Tanzania's stunning landscapes, from the dramatic Rift Valley escarpment to shimmering lakes and lush forests, as well as to take you through Maasai villages and rural farms for an up-close encounter with daily Tanzanian life. There's plenty of time spent out of the saddle, too, with game drives in Ngorongoro Crater and the Serengeti National Park revealing the Big Five, and nights spent in Maasai homesteads letting you into the real secrets of the savannah.

Find out more in our Tanzania cycling holidays travel guide.
Is a Tanzania cycling holiday for you?
---
Responsible Travel recommends
Go on a cycling holiday in Tanzania if…
---
… you want to see East Africa's wildlife. You won't spend the whole time in a saddle. Swap two wheels for a 4-wheel drive for wildlife encounters in the Serengeti, Ngorongoro Crater and Sadaani.
… you'd like to experience Maasai life. Spend the night in a homestead, pedal through rural villages, and takes walks with Maasai guides to learn about medicinal plants and how the Maasai live in the 21st century.
… you are an adventurous family. How better to bond with your kids than by sharing wildlife encounters and evenings spent around the fire with Maasai warriors – along with the satisfaction of knowing that you got there under your own pedal power? Small group tours designed for families make this a safe, well organised and thrilling holiday option.
… you'd like to walk a bit, too. Forest treks with the Maasai, village walks and the chance to hike up a 2,878m volcano will give you a range of options if you like to pack walking boots along with cycling shorts.
Don't go on a cycling holiday in Tanzania if…
---
… you wilt in the heat. Equatorial weather and mostly unpaved roads mean that cycling in Tanzania can be challenging. You'll need to cover up, use sun screen and keep well hydrated – though your support vehicle will ensure you're never short of water.
… you've only sat in the saddle in spin class. Cycling holidays in Tanzania are not especially tough or technical – but dirt roads, multiple days in the saddle and equatorial temperatures mean you need a reasonable level of fitness.
… you're not a happy camper. Most trips include a few nights camping out under the African sky, usually in permanent tented camps, with the odd dorm room, guesthouse and homestead thrown in. You'll be comfortable and well looked after – but this is African adventure, not five star luxury.
… you go on holiday to relax. This is an adventure, not a holiday, and while a cycling holiday in Tanzania will take you further than you could possibly imagine from daily desk-bound life, you can expect some early starts, long days and the satisfaction of falling into bed with pure exhaustion.
Cycling holidays in Tanzania
---
what does this trip entail?
Cycling in Tanzania is an adventurous holiday choice, for sure, but as these trips are always run in small groups, with expert group leaders and local guides joining you along the way, you won't need to worry about anything other than making it to the airport on time – and then pedalling away.

The groups are usually between four and 16 people, which means there is plenty of chance to get to know your fellow cyclists and you won't feel intrusive when walking around local villages or eating at local restaurants. Everyone is encouraged to ride at their own pace, with plenty of water and snack stops, and a support vehicle accompanies you the whole way. This means you don't need to carry any more than your camera and water bottle, and you can jump in the support vehicle at any time if the heat or hills get too much.
Generally, cycling in Tanzania takes place on dirt roads, with the odd paved road and non-technical single track thrown in. You're unlikely to encounter much traffic, as you won't be cycling in built up areas. Out of a two-week holiday, around 10 days are spent cycling (distances range from around 25-100km), with days off to enjoy game drives, village walks, optional hot air balloon flights over the savannah or just resting and recharging back at camp.
Although the roads are mainly flat or undulating, and you can opt out of any steeper hills, the heat will make this more or a challenge than you might anticipate – so drink plenty, get as fit as you can before departure, and bring padded shorts and gel seats to make the holiday as comfortable as possible.

Family holidays average 20-40km a day, and while there are no age limits, chat to the holiday company about your children's fitness and confidence levels to be sure this trip is suitable for them. You'll likely be travelling with between one and three other families. It's a phenomenal bonding opportunity for parents and kids, so be brave and give it a go!
Best time to go on a cycling holiday in Tanzania
---
Temperature & rainfall
Photo credits: [Topbox, Entail photo, helpdesk and tempbox: Intrepid]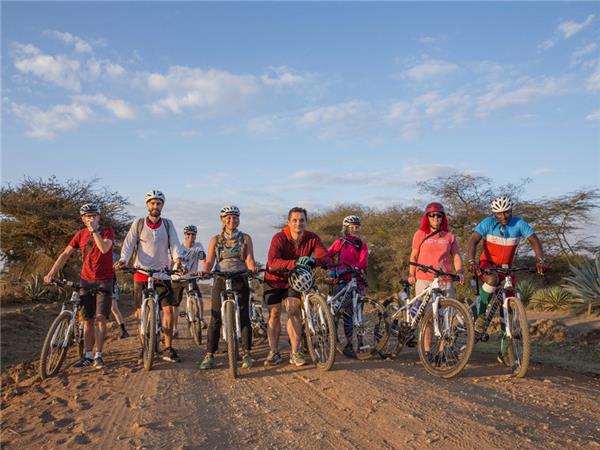 Bike the Serengeti, Ngorongoro Crater & Great Rift Valley
From
£2564
13 Days
ex flights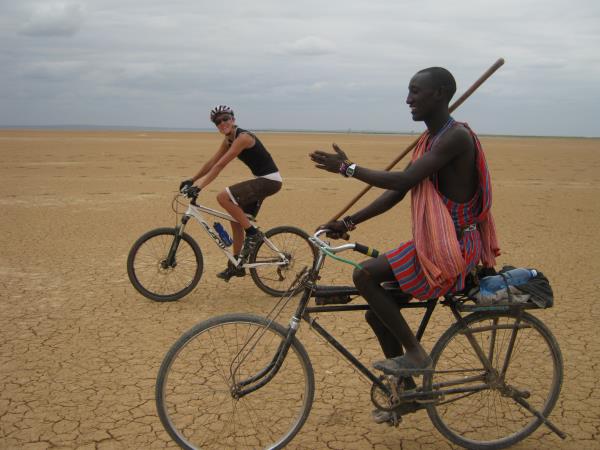 16 day biking and wildlife adventure in Kenya and Tanzania.
From
NZ $6500
16 Days
ex flights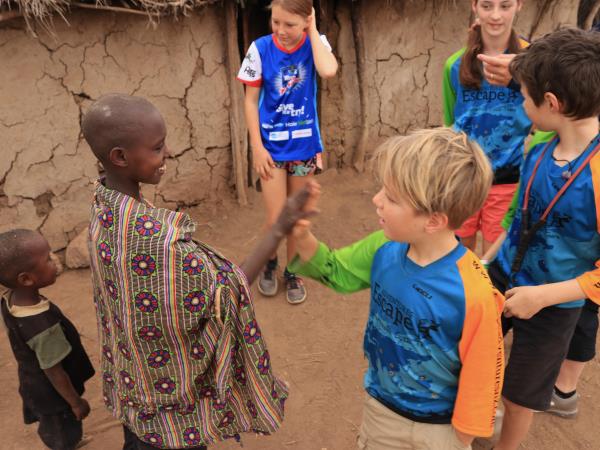 Family biking and camping in Kenya and Tanzania
From
NZ $6500
16 Days
ex flights