Things to see & do in Selous Game Reserve, Tanzania

Occupying an area of southern Tanzania larger than Switzerland, little-visited Selous is a sleeping giant.

Huge populations of animals, including the Big Five and significant concentrations of giraffe, cheetah and endangered black rhino roam this vast wilderness relatively undisturbed by human hands. Its rich network of rivers and lakes, and vast savannah grasslands draw in animals from across southern and eastern Africa.

Only a handful of boutique, tented lodges scatter the northern reaches of the park and its distance from the big safari names of Northern Tanzania mean few visitors make the journey to visit. The Serengeti offers over 50 different places to stay; Selous, over four times bigger, has just 15. Plunge into this park and you'll have an exclusive patch of unspoiled savannah all to yourself.
What can you see in Selous?
Selous may be big, but you won't be chasing a lion-shaped needle in a haystack here. In reality, safaris only criss-cross Selous' far northern section – a tiny 5 percent of its total area. The Rufiji River and Lake Tagalaga attract high concentrations of game to this region so you'll enjoy excellent opportunities for wildlife viewing, without the need to cover vast distances. Therein lies Selous' beauty; the sheer concentration of animals coupled with the scarcity of fellow tourists mean that, perhaps surprisingly for its size, here you'll enjoy some of Tanzania's most intimate safaris.

You won't see the grand spectacle of the Wildebeest Migration – you'll have to head north for that and the big bucket-list safari names – but in Selous you can enjoy walking safaris and game-spotting cruises by boat. Rare privileges reserved for the few visitors that head this far south. Sightings of the Big Five – elephant, leopard, lion, black rhinoceros and Cape buffalo – are common here.
Selous is also home to one of the continent's largest populations of endangered African wild dogs, and is one of the best places to see them. The Wildebeest Migration may be mighty, but wild dogs are very rare, and very, very special.

All this exclusivity comes at a cost however; safaris in Selous are usually a more expensive option than Northern Tanzania. But if you prefer your lions without a side-helping of safari trucks then Selous is for you.
What does a Selous safari holiday entail?
While Tanzania's northern collection of reserves are all within driving distance of each other and international airports, Selous languishes far, far south. Its distance from Tanzania's main tourism infrastructure means safari holidays here will usually start and finish with a 40 minute light-aircraft flight from and to Dar es Salaam. Although if you're feeling more adventurous you might consider the (somewhat unreliable) five-hour train journey through the bush.
Safaris in Selous are easily, and commonly, combined with time spent on Tanzania's beautiful Indian Ocean islands. If you'll already be flying back to Dar es Salaam it is no longer, or more difficult to instead fly directly to Zanzibar or the Mafia Islands archipelago for a few days of beach bliss. Intimate, private safaris coupled with luxury lounging on coral-white sands makes Selous a perfect honeymoon choice.

Once there, you'll settle into your tented camp, enjoy the view across the savannah or over the river, sip a gin and tonic and soak up the sounds of the African bush. Each day you'll join small groups of fellow lodge guests for game drives, walking safaris or sunset river cruises led by expert naturalist guides. Get your binoculars ready – some truly special wildlife adventures await.
Walking safaris
You'll experience the thrill of walking safaris accompanied by expert trackers and naturalist guides, something not possible in northern Tanzania's more famous national parks. Walking safaris explore the little details easily missed from a safari truck; animal prints in the dust, fresh droppings and subtly snapped vegetation – all the while bringing you (if you're lucky) heart-thumpingly close to herds of elephants or lazy packs of lions.
Boat cruises
Selous' network of waterways are key to its charm, offering a refreshing alternative to sometimes-bone-shaking 4x4 game drives. Cruises on the Rufiji River offer a relaxing, peaceful way to spot elephants and other game drawn to the water. Sunset cruises to the sounds of hippos snorting are a special way to end the day – and something you won't find in the Serengeti.
Game drives
Morning game drives in 4x4 safari vehicles start early, as the mists lift and wildlife make the most of cooler temperatures to forage and hunt. You'll be lucky to spot wild dogs, lions, elephants, endangered black rhino and more. And unlucky if you share any of your sightings with other trucks. Night time safaris are also possible, when rustling vegetation and glowing eyes hint at the animals hiding in the dark.
Fly-camps
Some lodges are also able to arrange overnight fly-camps but don't be fooled by the name, no aircraft are involved this time. Instead you'll experience a journey by truck or on foot into a remote patch of wilderness accompanied by park rangers and a chef for a comfortable, yet back-to-basics night under the African stars.
Masaai community visits
While you'll travel to Selous for the wildlife, don't discount the region's human residents. Maasai villages dot the edges of the reserve, and many lodges have fostered community links which support local people and allow visitors an insight into the Masaai's unique bush knowledge and tribal way of life.
Our top trip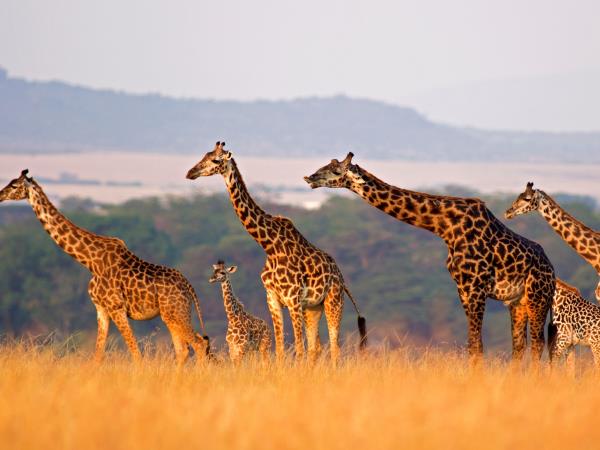 Selous safari then relax on beautiful Zanzibar
From
£5050
13 days
inc UK flights
Tailor made:
This trip can be tailor made throughout the year to suit your requirements
If you'd like to chat about Tanzania or need help finding a holiday to suit you we're very happy to help.

Simply getting to Selous is no mean feat, let alone arranging transfers, game drives and other activities, entrance fees and accommodation, so travelling on a small group or tailor made tour is the easiest way to safari here. A tour operator will seamlessly string together the tricky stuff, meaning you can simply sit back, binoculars poised, ready to be wowed by Selous' wildlife.

Importantly, by visiting Selous you can play a small, but ultimately important role in combating one of Tanzania's biggest poaching crises. It has been estimated that between 2009 and 2014 Tanzania's elephant population declined by a whopping 60 percent, from over 100,000 to 43,000 individuals, the majority of the poaching happening in Selous and neighbouring Mikumi National Park [1]. While the killings appear to be slowing down, elephants here are far from safe. Selous' exclusivity is a double-edged sword; great for that untouched safari experience, but more visitors would directly equate to increased income for conservation programmes.

The daily entrance fee provides direct financial support to elephant conservation and tracking initiatives, and pays for rangers to be employed to protect the wildlife here. Choose a responsible tour operator which ensures its safaris benefit local communities around the reserve. This helps incentivise increased wildlife protection and prove that Selous' elephants are worth more alive than dead.
Best time to safari in Selous
June to October is Selous' dry season. This time of year offers excellent game-viewing opportunities; waterholes start to dry up and high concentrations of animals are found around the reserve's more permanent sources of water. Cooler temperatures make for pleasant walking safaris and game drives.

This is the park to visit in safari high season. Even at its most popular, relatively small visitor numbers mean Selous retains its untouched wilderness feel.

During the
November
to
May
rainy season wildlife disperses, routes become blocked and remote Selous becomes more inaccessible. Much of the available accommodation will close during this season, although the short
Jan
-
Feb
dry season can offer excellent off-peak options.
[1]
Source:
Associated Press