Tanzania & Zanzibar travel guide
Haraka haraka haina baraka. Hurry hurry has no blessings. Travel in Tanzania and you'll understand why this old Swahili proverb rings true. Hurry through the Serengeti in search of its resident lions and you'll miss the splendour of its vast plains, stretching to the horizon. Hurry through Zanzibar to your beach resort and you'll miss the rich, cultural warmth that emanates from its spice trade heritage. Take the time to combine the two and you'll have a beautifully relaxing antidote to those early-morning safari starts.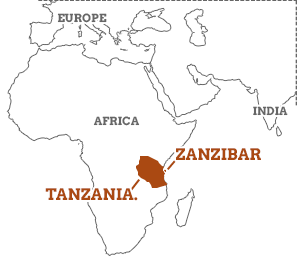 With a heady Arabic, Swahili, Indian and European heritage rooted in the spice trade, Zanzibar boasts one of Africa's richest and most diverse food cultures.

Just a short flight from mainland Tanzania's wildlife highlights, the Zanzibar archipelago is a beguiling mixture of cliché-perfect beaches, world-class diving and Swahili culture. UNESCO-listed Stone Town's crumbling streets offer an insight into the once-lucrative spice and slave trades, while the northeast coast of the main island, Unguja, where traditional dhows are silhouetted on the Indian Ocean horizon, offers a coral fringed paradise for snorkellers and divers. Read more in our Tanzania and Zanzibar travel guide.
Tanzania & Zanzibar map & highlights
You'll need to be prepared to fly to make the most of holidays combining a Tanzanian safari with Zanzibar. Flights make short work of the distance from both the northern safari circuit and the more secluded southern national parks, with light aircraft plying direct routes to Zanzibar from Arusha (90 mins), airstrips in the Serengeti (80 mins) and Selous (approx 1 to 2hrs, dependent on stops). Alternatively, Pemba, the Zanzibar Archipelago's second largest island, offers world-class diving and utter seclusion, with a fraction of the visitors of Unguja, the main island. The beaches, however, are arguably better on the latter.
1. Ngorongoro Crater
Over three million years ago a giant Rift Valley volcano collapsed, leaving behind this 25km-wide intact crater. Now home to over 30,000 animals, this giant 'bowl' is the best place in Tanzania to see the Big Five, with game drives almost guaranteed to serve up lions, rhino and massive bull elephants. Ancient human remains unearthed in Olduvai Gorge, just outside the crater itself, have shaped our understanding of human evolution.
2. Northeast coast
Zanzibar's northeast coast offers some of the island's most pristine powder-white beaches and best snorkelling and diving, with the stunning Mnemba Island coral reefs just a kilometre offshore. The further north you head, the more isolated and quiet the beaches become. Sailing trips in a traditional Swahili dhow offer a serene, alternative view of the crystal-clear Indian Ocean and the coast's swaying palm trees.
3. Selous Game Reserve
Over four times bigger than the Serengeti yet receiving just a fraction of the visitors, Selous is Tanzania's giant wildlife secret. You'll see the Big Five here, without a side helping of safari trucks, but alongside the best chance in Tanzania to see endangered wild dogs. Walking safaris and boat trips on the Rufiji River and Lake Tagalaga offer more intimate, exclusive safari experiences than in the busy northern national parks.
4. Serengeti National Park
The Serengeti's vast plains are famous for a reason; stretching to the horizon and dotted with Acacia trees this is the quintessential safari experience. Tanzania's oldest and most iconic national park is home to one of the largest populations of lions in Africa and one of the world's greatest wildlife wonders – the Great Wildebeest Migration. Travel during July to September to see the great herds of wildebeest and zebra crossing the Mara River.
5. Spice plantations
Zanzibar's Arab traders grew prosperous on exports of its spices, shipping cloves, cinnamon, ginger, vanilla, nutmeg, turmeric and black pepper to Europe and beyond. While the island's spice trade is now in decline, tours of the small spice plantations outside Stone Town offer you a captivating chance to spend time with local farmers and their families and discover the aromatic cornerstone of the island's cultural heritage.
6. Stone Town
Once the beating heart of Tanzania's spice and slave trade, this UNESCO-listed trading town remains largely intact and still offers a heady melange of Swahili, Arab, Indian and European cultures. Explore the winding alleyways and you'll find crumbling houses hidden behind the famous, intricately-carved wooden doors. By night, in the Forodhani Gardens, outdoor barbecues offer up mouth-watering feasts of freshly-caught seafood.
Our top trip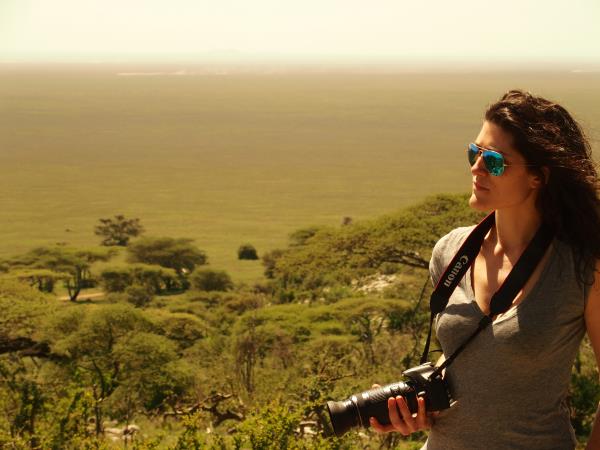 Your tailor-made Tanzania safari & Zanzibar beach holiday
From
£4400
13 days
ex flights
Tailor made:
This trip can be tailor made throughout the year to suit your requirements
If you'd like to chat about Tanzania & Zanzibar or need help finding a holiday to suit you we're very happy to help.

More Tanzania & Zanzibar articles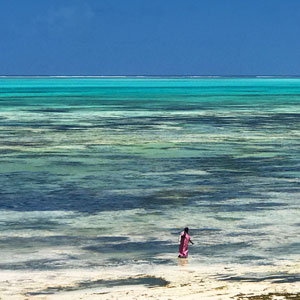 Happily, Tanzania's wildlife and beaches are nicely in sync when it comes to the best time to visit.