Central African Republic wildlife holiday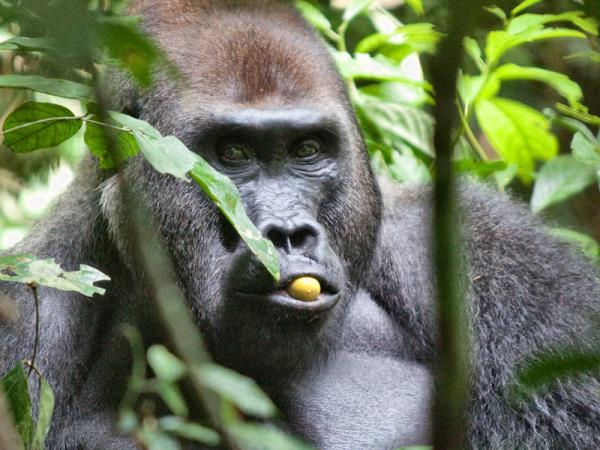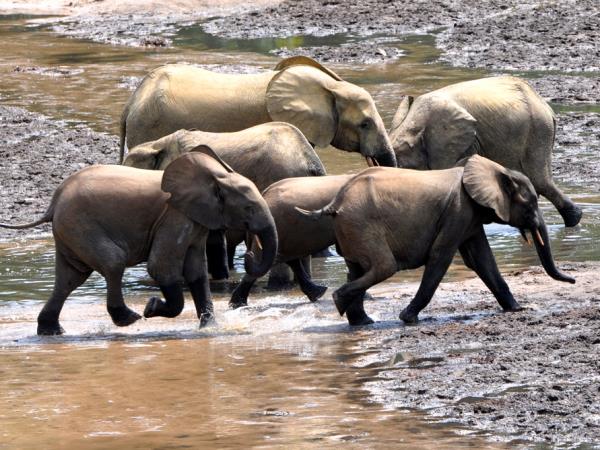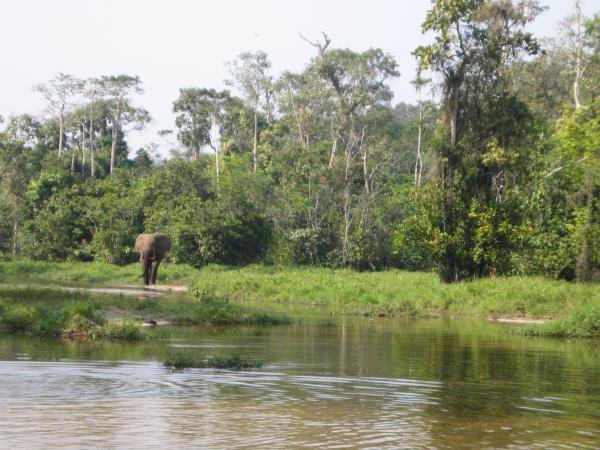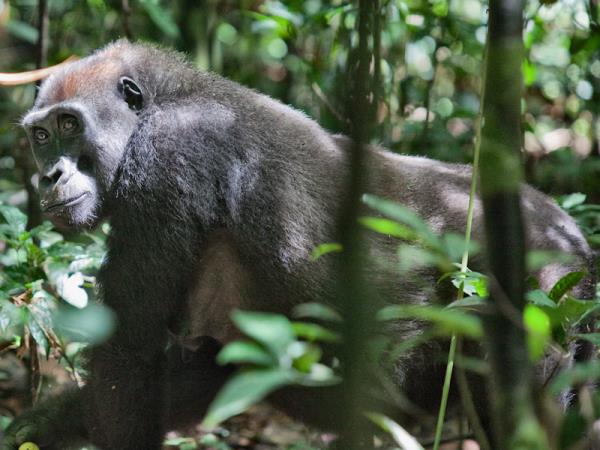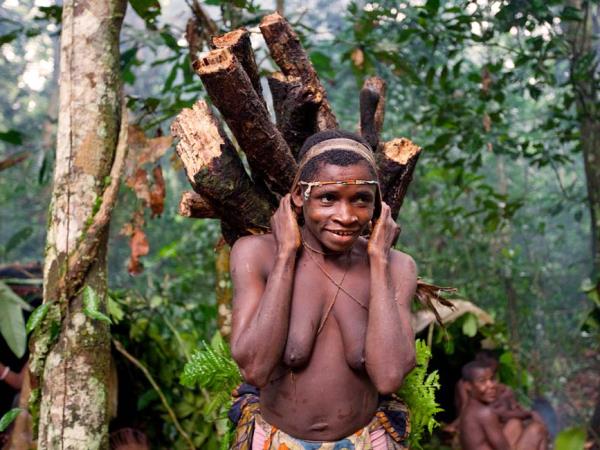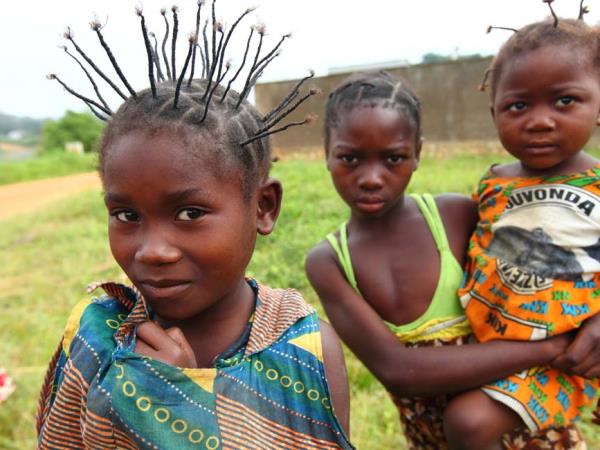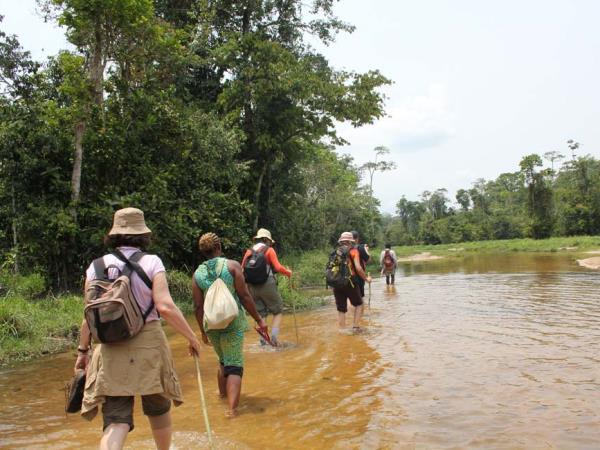 Delve deep into the rainforests of Central Africa to encounter gorillas and forest elephants, while learning from indigenous Ba'aka about life in this isolated wilderness.
Yaounde
Ba'aka village visits
Dzanga-Sangha Reserve
gorilla tracking
Dzanga Bai elephants
Yokadouma
Bertoua
Description of Central African Republic wildlife holiday
Dzanga-Ndoki National Park in the Central African Republic preserve some of the most beautiful rainforests in Africa, and the last of their kind on the planet. Created in 1990, Dzanga-Ndoki covers an area of just over a thousand square kilometres and is home to important populations of forest elephants, western lowland gorillas, chimpanzees and many other endangered mammals.

Starting in the Cameroonian capital of Yaounde we journey on rough roads to the east before crossing into the Central African Republic. From here we continue to Dzanga-Ndoki, to discover a world untainted by man, an intact jungle where nature rules. We venture into the heart of this primeval jungle to Dzanga Bai, a beautiful forest clearing which attracts spectacular wildlife, including large herds of forest elephants, and we have the unforgettable experience of tracking these lowland gorillas, getting close to a habituated family and seeing how they make the forest their home. Spending our time fully immersed in the jungle we learn about the complex biodiversity of this fragile ecosystem.

We also learn about the human inhabitants of the forest, spending a night in the company of Ba'Aka pygmies, learning from them as they go about their daily lives in the rainforest. This is an uncompromising trip, travelling through one of the last wildernesses on earth in search of some of the planet's most enigmatic wildlife and treading where few have ever set foot before.

Check dates, prices & availability
Responsible Travel
As the pioneers of responsible tourism, we've screened this (and every) holiday so that you can travel knowing it will help support the places and people that you visit, and the planet. Read how below.
Planet
The main focus of this tour is the incredible wildlife found in the forests of the Congo basin, and the aim of the trip is to explore Dzanga Sangha Reserve in the south western corner of Central African Republic. This is home to an incredible variety of wildlife including lowland gorillas, forest elephants, buffalo and more. We explore the forest in the company of local guides and travellers are extensively briefed on how not to leave a negative impact upon this area. This includes aspects such as not dropping litter and sticking to the trails, but also about not disturbing the wildlife and keeping quiet in the presence of animals, so as not to scare them away from their traditional feeding grounds or salt licks. Much of the viewing takes place on specially constructed platforms overlooking the forest clearings – by using these we are able to maximise viewing opportunities while minimising disturbance to wildlife.

The Central African Republic is a poor country that is not able to allocate a vast amount of resources to the protection of its natural environments. The fees that we pay for visiting Dzanga Sangha help to conserve this special region, paying for rangers and conservation staff, but also allowing the forest to generate an alternative source of income. All too often in central Africa, forests are simply seen as a natural resource to be exploited and are heavily logged, however tourism here provides a financially viable alternative to this destructive practice.

At Dzanga Sangha we spend time tracking lowland gorillas on foot. The permits that we pay for here help to fund conservation efforts, and also provide employment for local people. Gorillas and other primates are often taken from the wild for either the pet trade or bushmeat, but the fact that gorilla tracking provides local employment gives nearby communities a reason to look at these as a long term resource that should be preserved, rather than a short term resource to be exploited.

Our travellers are specifically briefed on not to buy souvenirs made from endangered species – people in remote parts of the region do not always have the same respect towards wildlife as most travellers will have, and can sometimes offer such things for sale. This also extends to bushmeat – it is quite common to find antelope, porcupine or even monkey served in restaurants, and we specifically advise our travellers against contributing to the depletion of local populations.
People
Although the main focus of this tour is on wildlife, we always try to ensure that local people benefit from our presence. When exploring the national parks and reserves we try to employ the services of local guides, from the areas that we visit; not only are they able to offer greater insights and a more intimate connection with the place, but this helps to ensure that some of the income generated by our visit filters back to local communities rather than just being funnelled to centralised institutions. This also helps to show local communities that there is a financial benefit for them in preserving the natural environment.

In Dzanga Sangha we employ the services of people from that area, as opposed to from Bangui. We employ the services of guides, porters, boatmen and drivers, all of whom will be supporting extended families, and for whom such income is important in an area where opportunities to earn money are limited. We pay our service providers fairly.

Supplies for this trip are bought exclusively from local communities. Due to the remote nature of this trip it is not really feasible to eat outside of the hotels and camps, once we have left Yaounde, but these places are part of the community, employing local people and using local services, and so although we cannot directly spread the economic benefits as is the case on other trips, they do filter back to the communities that we stay in. However in Yaounde we encourage travellers to leave the confines of the hotel and spend money with local restaurants.

We spend time with the Ba'Aka 'pygmies' on this trip. Through long association with this area, our local team has established solid relationships with certain groups and our presence here is very much welcomed – we feel that it is very important to be seen as guests here rather than outsiders come to merely look. We are able to spend time with the communities learning about their traditions and customs.

We are careful not to disrupt the traditional way of life of the Ba'Aka. As a way to say thank you for allowing us to visit, we bring traditional gifts, such as sugar, tea and so on – we do not bring modern accoutrements that may change their way of life as we feel that it is important for all tribal groups that any move towards a more 'modern' lifestyle is made on their own terms and not imposed upon them. We give gifts to the elders of the villages who will then ensure that they are distributed appropriately, rather than just giving them to individuals, which can cause problems, jealousy and fights within small communities.
Popular similar holidays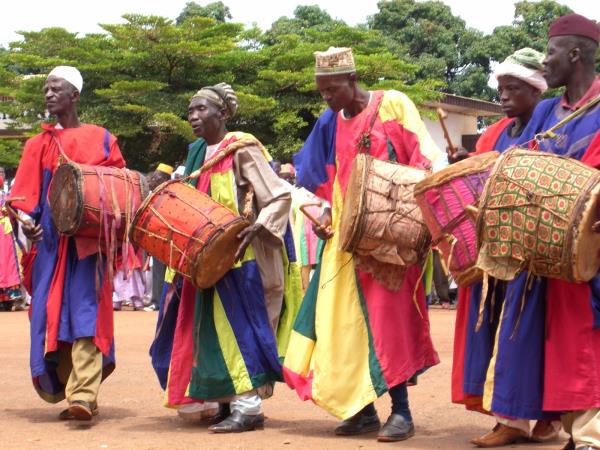 From £2595 - £2855 14 days excluding flights
Small group holiday exploring the kingdoms of Cameroon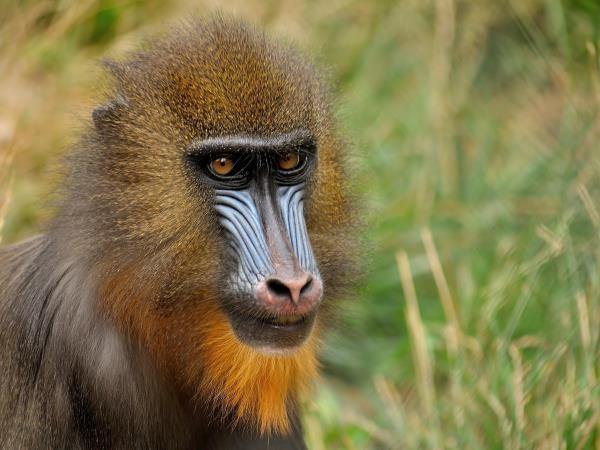 From £5395 18 days excluding flights
An intrepid safari deep into Cameroon's remote south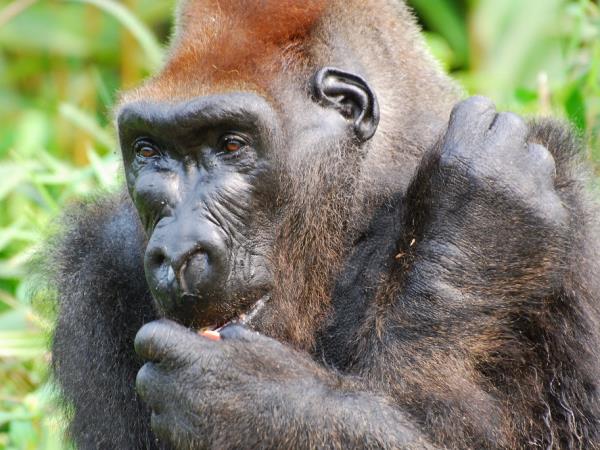 From £6899 13 days excluding flights
A pioneering journey through the heart of Central Africa