"Experience an in-depth glimpse at life in Madagascar on a 3 week small group tour by road, river and air. Not luxurious but incredible insightful and an absolute must for proper travellers."
Highlights
Antananarivo | Miandrivazo | Tsiribinha River | Belo sur Tsiribinha | Bekopaka | Tsingy de Bemaraha National Park | Morondava | Antsirabe | Ambositra | Zafimaniry Villages | Fianarantsoa | Betsileo Villages | Tsaranoro Valley | Tsaranoro | Isalo National Park | Antananarivo | Andasibe National Park | Manambato | Akaniníny Nofy | Tamatave |
Description of Madagascar in depth, small group tour
As Madagascar is the fourth largest island on the planet itís no surprise that it takes some time to cover which is why this three week small group tour really does present an in depth portrayal of both the human and the natural history, well off the typical tourist trail.

Throughout the 21 day itinerary travellers will get to experience the hidden highlights as well as the classic points of interest with everything from the capital city, Antananarivo, to the lemur-packed perimeters of Andasibe National Park, allowing for an all-encompassing and varied tour.

Travelling overland by 4WD and by river boat provides a unique perspective of life in Madagascar with towns, such as Miandrivazo, and wildlife along the banks of the Tsiribinha offering seldom seen images alongside opportunities to enjoy star gazing as you camp out overnight.

Some of the limestone rock formations held within Tsingy de Bemaraha National Park are simply incredible however, perhaps, it will be the ĎAvenue des Baobabsí that provides equally memorable moments en-route to the enchanting town of Antsirabe where hand-pulled rickshaws are the only way to travel.

Heading out of town and into the countryside ensures this three week small group tour has a great balance of cultural and natural insight with Zafimaniry villages, the old district of Fianarantsoa and the villages of the Betsileo people, living along the Tsaranoro Valley, displaying fascinating examples of architectural styles and everyday lifestyles.

A domestic flight north to Andasibe National Park and Akaniníny Nofy allows for an efficient travelling schedule with one final foray into the world of Madagascarís indigenous lemurs providing yet another reason to be cheerful before finally heading for home with a head full of ever-lasting memories.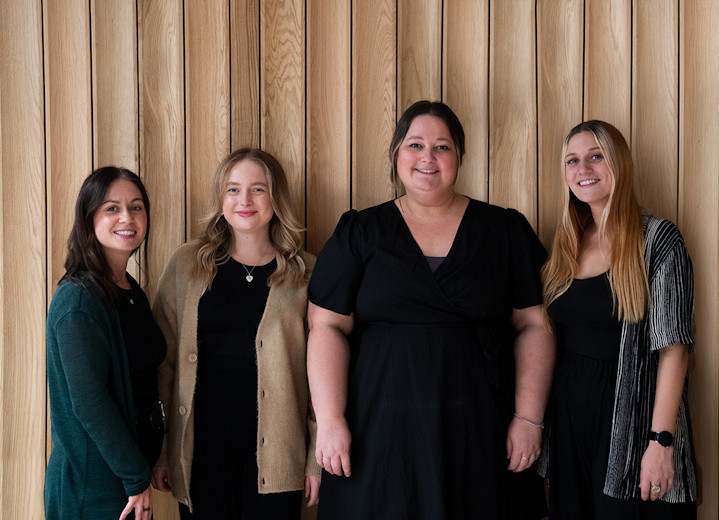 Check dates, prices & availability
Responsible tourism
Madagascar in depth, small group tour
Carbon reduction
Your holiday will help support local people and conservation. We must also reduce CO2. Learn about the CO2 emissions of this holiday and how to reduce them.
Environment
One of the focusses of this tour is on the incredible wildlife and natural world of Madagascar, and we spend a good proportion of this tour visiting some of the countryís national parks and reserves. Tourism is vital in helping to preserve such areas, many of which are home to endangered species, and the entrance fees included as part of this tour help to pay for maintenance and conservation efforts. When exploring these areas we ensure that we stick to the tracks and trails so as not to damage sometimes fragile environments.

Much of Madagascar is threated by logging, which is destroying natural habitats at an alarming rate in some places. The presence of tourism offers a viable and sustainable alternative as to how income can be gained from the preservation, rather than exploitation, of the natural world.

As well as national parks we also visit the community run reserve of Anja, which has less formal protection, meaning that our contribution here is important in helping to preserve this area for the species which live here.

The lodge that we stay at in Andasibe operates a small private park which is dedicated to providing a home to lemurs that have been rescued from the pet trade. Few of these lemurs can be released into the wild as they are now too accustomed to humans but they live in a semi-natural environment.

We operate a strict no litter policy on our tours and insist that all litter from travellers, guides and drivers is taken back to the hotels where it can be properly disposed of. In conjunction with our local team we work with hotels and guesthouses to implement best practices when it comes to environmental matters Ė Madagascar is still not that accustomed to tourism and this is far behind what we might be used to in other parts of the world. This includes basic things like not replacing towels each day, as well as saving electricity and turning lights off.
Community
Although the main focus of this tour is on wildlife, we always try to ensure that local people benefit from our presence. When exploring the national parks and reserves we try to employ the services of local guides, from the areas that we visit; not only are they able to offer greater insights and a more intimate connection with the place, but this helps to ensure that some of the income generated by our visit filters back to local communities rather than just being funnelled to centralised institutions. This also helps to show local communities that there is a financial benefit for them in preserving the natural environment.

On this trip we stop to visit local villages where possible. In most villages and communities in Madagascar there are a number of local taboos, known as fady, which are diverse and can seem strange to the visitor, but are very important to local people. We ensure that our travellers are briefed on these where appropriate so as not offend any local beliefs.

In the Tsaranoro Valley we stay in a fixed camp that is rather off the tourist trail, in an area that sees far fewer visitors than some other parts of the country. This provides employment for local people that would otherwise have little opportunity to earn from the tourist industry, in a part of the country where chances for employment are lower than they are in the towns and cities.

Where possible we encourage our travellers to spend their money with local businesses; for this reason we do not include meals where it is feasible to eat outside of the hotels, in order that local restaurants are able to benefit from the presence of tourism, rather than the income being channelled just to the hotel.
3 Reviews of Madagascar in depth, small group tour
---
Reviewed on 02 Nov 2017 by
Sally Payne
1. What was the most memorable or exciting part of your holiday?

The smiling faces of the children.


2. What tips would you give other travellers booking this holiday?

Take loo paper and a torch and a travel towel and a swimming costume. Get there at least 24 hours early as you'll have a very early start and a very long journey straight away. If you want luxury then this holiday is not for you. The travelling is very slow and tiring.


3. Did you feel that your holiday benefited local people, reduced environmental impacts or supported conservation?

I think it benefitted local people a bit.


4. Finally, how would you rate your holiday overall?

It was good, but it was not a relaxing or a feel-good holiday. It was more of an eye-opening holiday.
---
Reviewed on 04 Nov 2017 by
Jennifer M Ashton
1. What was the most memorable or exciting part of your holiday?

Eventually getting a bus that did not take almost twice the estimated time to travel to our destination.


2. What tips would you give other travellers booking this holiday?

Be prepared for long boring journeys, not much to see. Take soap, toilet rolls, and a huge amount of patience.


3. Did you feel that your holiday benefited local people, reduced environmental impacts or supported conservation?

We had very little contact with local people. They were employed by the hotels and as guides but that was all.


4. Finally, how would you rate your holiday overall?

Very disappointing. Long boring journeys for little reward. Because our transport was so poor we did not have time to do many of the things on the itinerary. I would not recommend this holiday to anyone.
Read the operator's response here:
Dear Jennifer

Thanks for your review and also for taking the time to send us your detailed feedback separately - this is always appreciated as it helps us to gain a picture of what happened during the trip and how we can make improvements.

From your account and those of other travellers it is apparent that the vehicle wasnít of the standard that we would have liked, and that this led to journeys being longer than they needed to be. I fully appreciate that spending too long on the bus is not ideal for any trip. Iím disappointed that this wasnít addressed during the trip - it seems that you all pointed this out to the guide and having spoken to our local team, this information was not relayed back to them. Theyíre also disappointed, as there were several points during the trip where this could have been replaced, which would have led to a smoother trip. You let me know about this when you were at Isalo - unfortunately as the following day you were flying back to Antananarivo and leaving this bus behind, there wasnít much we could do by that point.

Iím very sorry for this - we should have been able to replace this at an earlier stage and I appreciate that this cast a shadow over the trip. For the final week of the trip I note that the bus was of a better standard, and that you were much happier with this.

It also sounds like the guide was not as effective as he could have been. From your comments and those of others it seems that he was at times over protective of your group, and of course I understand that as experienced travellers you want to have a little more freedom to explore on your own. It also seems as if he was rather over cautious in assessing peopleís capabilities for physical activity, and although the group seems to have been of mixed ability, we intend that the guides facilitate different options, for example both the easier and the longer walk in the Tsingy. Iím sorry that this was not the case.

It also seems as if John was not particularly effective at times in giving information, for example with regards to changing money, and the timings of journeys.

I should say that we have also received very different feedback about the guide on this trip, with some people saying he was Ďgreatí and others mentioning that he did a very good job in trying to manage the diverse interests and expectations of different group members. However, we will not be using John again for our tours as on occasion his performance during this trip was not what we would expect.

In your feedback to us you mentioned a number of times when you met local people, including having lunch in a local home, children from the local village visiting your river camp, visiting a local school, and several occasions of stopping at or walking through villages, so I was disappointed to read in your review that you felt you had had little contact with local people. Itís clear from your comments that you would have preferred to have more opportunities to speak with local people in depth and find out more about their lives. Our guide should have been able to facilitate more contact with Malagasy people, and Iím sorry
that you feel this part of the trip did not live up to your expectations.

Weíve run this trip now perhaps seven or eight times since introducing it in 2014, and have always received very positive feedback, so Iím both sorry and disappointed that you didnít enjoy the trip as much as others have. It sounds like the guide had a part to play in this, in that perhaps he did not bring certain aspects of the trip Ďaliveí as much as he could have done, and organisational skills were at times lacking, among other shortfalls. In the past for example, people have really enjoyed the boat journey but itís clear that you did not and a lot here depends on the guide and the information that they give during the journey to our travellers.

I also take on board your point about the long days of travelling. There are three or four days where the actual driving time is quite long, but of course with stops and activities the days are quite full. This hasnít really proved to be a problem for our travellers in the past as they were keen to fit in as much as possible, but I think we can perhaps find a couple of opportunities to make this more leisurely and I have already started talking to our local partner about this. Obviously on this occasion the problems with the bus impacted upon this and I know that this skewed the balance of travelling vs excursions unfavourably on
a number of occasions.

You mentioned that you were not sure whether you had actually visited Akaniníny Nofy Ė this is the Malagasy name for the area where the Palmarium Reserve is situated, which you visited.

Youíve made a number of comments about the itinerary which weíll be taking into account when reviewing the trip. We also need to take into account comments from other travellers Ė some of which were quite different and paint a far more positive picture of the trip Ė and can hopefully achieve a better balance and prepare future travellers a little more for some of the things that travel in Madagascar entails.

Weíll also be looking in detail at the pre-departure information that we provide to make sure that this accurately reflects the trip, and Iím sorry that at times you felt this was lacking.

Thanks again for taking the time to send your feedback Ė we will be using this to see where we can make improvements for future travellers. Iíd like to apologise again for the problems that you experienced on this trip, and for the fact that this did not meet your expectations. Clearly we have some lessons to learn here and we will be paying close attention to this for future trips and travellers.

---
Reviewed on 02 Nov 2015 by
Barry Theobald
1. What was the most memorable or exciting part of your holiday?

The Tsingy was brilliant really would have liked to stay there longer which is what could be said of all the places we visited. A really great country to visit.


2. What tips would you give other travellers booking this holiday?

Be prepared for some long drives and get fit as the walks are terrific but you need to be up to doing them.


3. Did you feel that your holiday benefited local people, reduced environmental impacts or supported conservation?

I'm sure it helps local people and conservation reducing environmental impacts is debatable.


4. Finally, how would you rate your holiday overall?

Extremely good I could not have done myself, very well organised and brilliant guides and drivers.
---
Popular similar holidays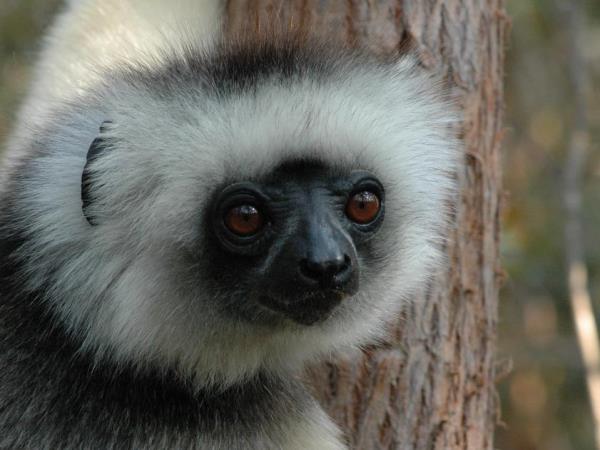 Experience the best of this enigmatic island continent
From £2595 - £3175 18 days excluding flights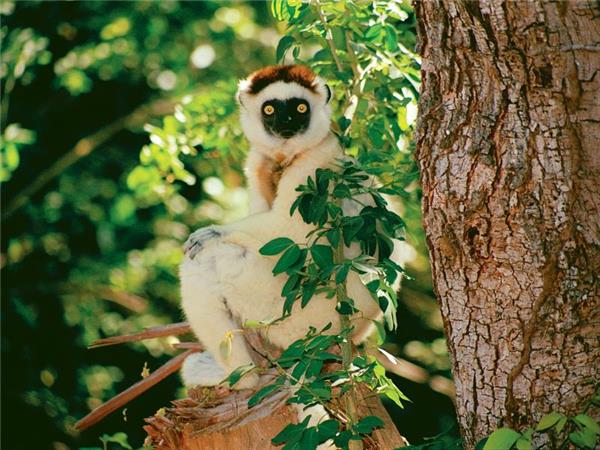 Experience the culture and wildlife of Madagascar
From £2775 - £3350 17 days including UK flights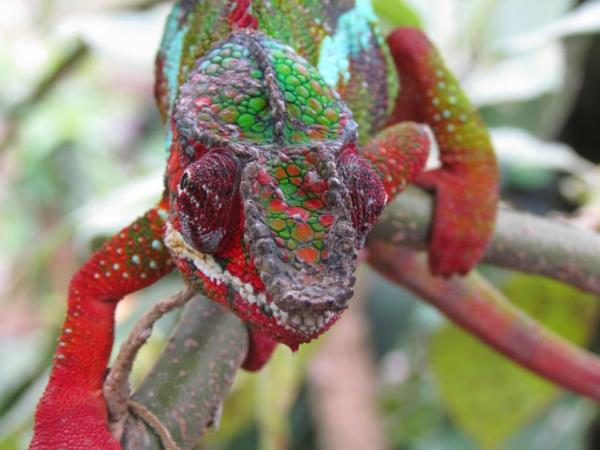 Explore the amazing north and its incredible flora and fauna
From £2899 - £3095 18 days excluding flights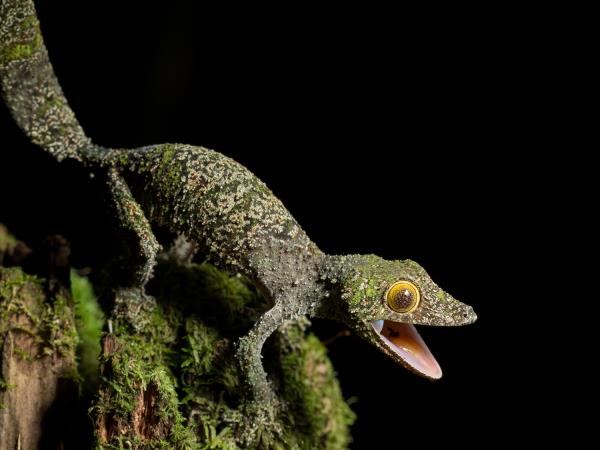 Exceptional journey, expert guides & staggering diversity
From £3775 16 days excluding flights