"A tailor made wildlife trip from 5-15 days. But when you see the wildlife on Tasmania and the extraordinary landscapes, youíll want to make it 50. "
Highlights
Hobart | Bruny Island | White wallabies | Great Southern Ocean Tasmanian wildlife cruise | Mount Field National Park | Lake St. Clair | Tasmanian Wilderness UNESCO World Heritage Site | Central Highlands | Strahan | Road to Nowhere | Stanley |Tarkine Rainforest | Arthur River Cruise | Leven Canyon | Tasmanian Devils | Narawntapau National Park | Tamar River | Freycinet National Park | Tasmania birdwatching | Wineglass Bay | Whale watching | Bonorong Wildlife Sanctuary
Description of Tasmania wildlife tour
Tasmania is one of the world's true Noah's Arks, with many species that can be found nowhere else in the world, and this Tasmania wildlife tour helps you discover it all. When the land bridge flooded that separated Tasmania from the mainland, it became a life raft for species that would be wiped out by the arrival of the early settlers on mainland Australia.

Prolific, unafraid, at once beautiful, comical, weird and wonderful, Tasmania's wildlife will leave you captivated. With careful planning and local inside knowledge, the species of marsupial and monotreme that you can see in the wild include Tasmanian devils, Quolls, Wombats, Possums, Pademelons, Bettongs, Sugar Gliders, Platypus and Echidna. Even the more common Australian species are highly unusual in their own way - such as the wild White Wallabies of Bruny Island. Even for non-birders, birds hold an irresistible appeal - such as the Cape Barren Goose, the Orange-bellied Parrot - the rarest bird in the world that breeds only in Tasmania, and the Native Hen.

This Tasmanian Wildlife Tour will take you to far flung corners of this extraordinarily diverse island, a landmass the size of Ireland, Switzerland or Sri Lanka. You will stay at little known properties on land that has been protected by its owners, guardians of nature and accidental eco-warriors, for decades. The accommodation may be rustic and simple in the more remote places but no less charming, and its true beauty is that the wildlife is free to roam and live without fear, meaning you are the privileged visitor who shares its habitat and learns from those who have spent much of their lives striving to protect it.

You will witness the remarkable experience of Tasmanian devils, the largest remaining carnivorous marsupial with a jaw strength second to none, feeding in the wild. You will watch plump Platypus swimming gracefully in rivers and lakes. You will walk through a mob of wild white Wallabies and count dozens of Wombats grazing yards away from you without a care in the world. You will watch Little Penguins coming back from a day's fishing in the Southern Ocean to their burrows on a tiny uninhabited island. You will take to the seas along the highest cliffs in the Southern Hemisphere to gasp in wonder at Albatross, Sea Eagles, pods of Dolphin and, in certain months, Southern Right, Humpback and Killer Whales on their migration north. You may not see a Tasmanian Tiger but you will certainly believe it exists.

While the tour is largely based on a self-drive, those who wish to leave their keys behind for a couple of days and put themselves in the hands of experts will benefit from superb private guiding by one of Australia's top bush trackers, and one of the country's most highly respected conservationists and birding experts. Those who love walking can spend four days glamping on Tasmania's very own Noah's Ark, an island off an island, where, like much of Tasmania, wildlife has been left to roam and breed freely and uninterrupted by man.

If you would like some help or advice, or just want to discuss your ideas for your next trip, do give us a call.
Departure information
This trip can be tailor made throughout the year to suit your requirements
Responsible tourism
Responsible tourism: Tasmania wildlife tour
Environment
Several of the B&Bs on this itinerary are protected Land for Wildlife conservation areas and many have reached advanced Eco Certification standard. Their owners continue to take immense care to ensure that the wildlife and native fauna are protected at all costs, including extensive signage and information, and giving free guided wildlife tours to ensure that visitors follow their strict practice in ensuring the animals' and birds' welfare. A number of the properties are part of the Tasmanian Land Conservancy scheme. The TLC is a non profit organisation that acquires and manages land in Tasmania, protecting important natural places. Many are within or on the edge of national parks. For example, one of the properties you will stay in is 61ha and has been owned by your hosts since 1979. They have built the accommodation themselves using all Tasmanian timbers. They joined National Parks and Wildlife's scheme 'Land for Wildlife' as a commitment to their desire to preserve the natural habitat for wildlife. In 2002 they signed an agreement with both Federal and State Governments and placed a Perpetual Conservation Covenancy on the property title under the 'Private Forest Reserve' programme to protect the vulnerable forest habitat of the wet forest type Eucalyptus Viminalis (White Gum) of which there are many old growth specimens, protection for the Karst system and threatened fauna species . Like many properties, the reserve is a release for rehabilitated wildlife. Many of the owners are wildlife carers and rescue, care for and rehabilitate injured and orphaned animals, and have extensive qualifications to permit them to do this. Water in all accommodation is from natural sources such as rainwater or fresh spring water and you are asked to follow careful guidelines when utilising the precious resources. Some, such as Huon Bush retreats, are even carbon positive. The Tours are equally passionate about conservation - the cruise around Bruny Island has won many awards for its approach to tourism conservation and donates a substantial portion of its profits to conservation schemes every year.
Members of the TLC have signed with the both houses of the Tasmanian State government to register the property as a Private Nature Reserve. Under both these schemes the property can never be logged and the habitat can never be degraded. They have management schemes in place for both the extensive karst systems and the forest habitat. You are urged not to drive at dawn, dusk or at night when wildlife is likely to be on the roads and always to take extreme caution at all times. The operator makes a donation to the Tasmanian Land Conservancy every year.
Community
The company is the only one in the UK, Europe and USA that has been established world to only inherently Tasmanian experiences and locally owned authentic family run Tasmanian bed and breakfast accommodation. Almost every accommodation has been, built using locally sourced labour and materials dating from the early 1800s through to present day. The wildlife tours recommended all use local staff, not only from Tasmania but from their regions within Tasmania. Many of your accommodation providers are wildlife carers and the wildlife sanctuaries you may visit during your tour are NOT zoos - all the animals are rescued as orphans or injured animals, brought back to health or raised until they are old enough to survive in the wild, rehabilitated and released if at all possible. Entrance fees to these sanctuaries goes towards the wellbeing of Tasmania's wildlife, such as Bonorong Wildlife Sanctuary which runs the state's official wildlife rescue line, and many operators donate a high percentage of their profits to wildlife and conservation schemes.
3 Reviews of Tasmania wildlife tour
---
Reviewed on 01 Mar 2019 by
Ruben Gamoo
1. What was the most memorable or exciting part of your holiday?

Tasmania is a treasure trove of wildlife. The lodges selected by Responsible Travel were remote and exclusive. The proper way for watching wildlife. At all
the lodges we could watch wildlife. Other then a wild Tasmanian devil we got to see all the mammals we wanted to see. Fantastic photo opportunities.


2. What tips would you give other travellers booking this holiday?

Hire a GPS with the car rental & buy a road map. It will help you explore the smaller unpaved roads. Drive SLOW due to wildlife on roads.


3. Did you feel that your holiday benefited local people, reduced environmental impacts or supported conservation?

Yes it did. The lodges were all geared to protecting their natural wonder.


4. Finally, how would you rate your holiday overall?

Responsible Travel was amazing and Susie who did our planning was prompt and professional. She geared our itinerary to our preferences very well.
---
Reviewed on 13 May 2018 by
Mukund Patel
1. What was the most memorable or exciting part of your holiday?

All the places we visited were awesome and the itinerary was perfectly planned. Cradle Mountains and the stay at Lemonthyme was an unique experience. At the same time, beauty point was really beautiful and our hosts Barbara and Colin were too good. The great eastern drive was very scenic. We enjoyed the warm hospitality of Jills and Jonathan at Harpers on the beach. The Tasman Island cruise was very adventurous. So I think the entire tour was memorable.


2. What tips would you give other travellers booking this holiday?

Not to miss the walk at cradle mountains and the Tasman Island cruise.


3. Did you feel that your holiday benefited local people, reduced environmental impacts or supported conservation?

Yes.


4. Finally, how would you rate your holiday overall?

Overall, it was a happy, enjoyable and memorable tour.
---
Reviewed on 07 Mar 2018 by
Martin Bonnor
1. What was the most memorable or exciting part of your holiday?

So many highlights that this is an almost impossible question to answer but if pressed we would have to say the cruise down the Arthur River with Greg whose knowledge and enthusiasm provided an unforgettable experience.


2. What tips would you give other travellers booking this holiday?

Try to be specific in where you wish to go and what you want to see and then place complete trust in Susie to sort everything out for you, she wonít let you down.


3. Did you feel that your holiday benefited local people, reduced environmental impacts or supported conservation?

Very much so. We tried, as we always do, to support local enterprise whether that was in choice of food outlets eg purchase of local cheeses on Bruny Island or visiting small local attractions such as the mining museum at Zeehan. Our stay at Forest Walks Lodge with Sean and Rosemary provided an excellent example of how all three of these aims was achieved, as too was the journey on the West Coast Wilderness Railway which succeeds due mainly to the hard work of local people.


4. Finally, how would you rate your holiday overall?

Superlatives do not exist to do it justice, fantastic, wonderful, excellent donít begin to sum it up.
---
Popular similar holidays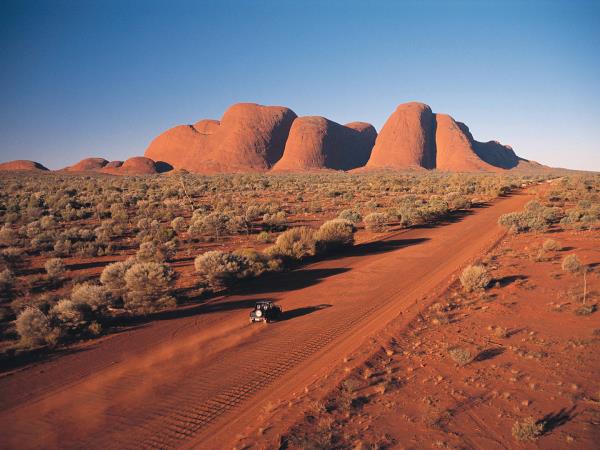 Explore 3 very different states of Australia
From £15250 22 days including UK flights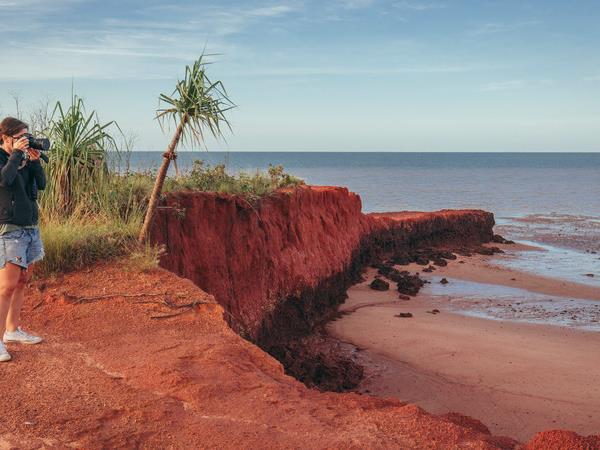 Wild, spiritual and remote Ė welcome to East Arnhem Land
From £3435 7 days excluding flights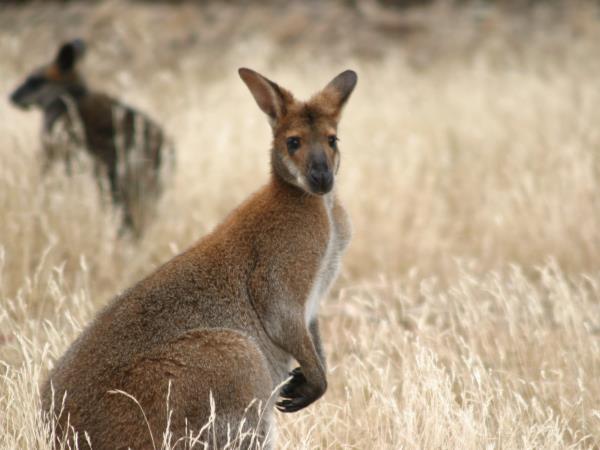 Wild animals of Australia's Coastal Wilderness
From AU $1820 4 days excluding flights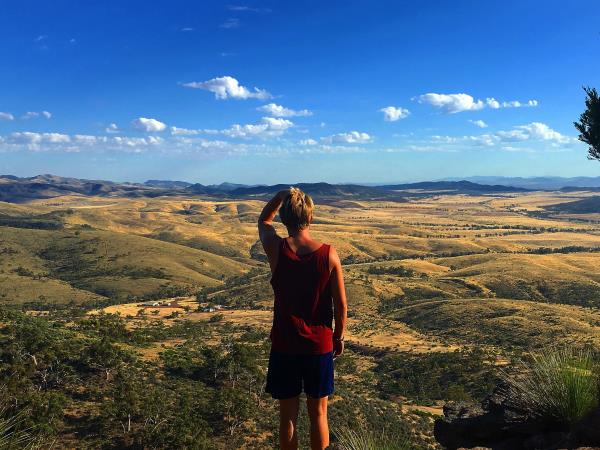 Australia's Ultimate "Bucket List" of Wildlife Encounters
From AU $940 6 days excluding flights