Tasmania travel guide
---
2 MINUTE SUMMARY
Tasmania is like a Tardis. On the map it just looks like a small island, and indeed it is. Just 364km north to south and 306km east to west. Yet Tassie will transport you to another world which feels almost lost in time. There are numerous 'doors' to open, with 19 national parks each offering different views and experiences. As well as many other wild places, coastal, mountainous or rainforest, to wander through and lust over.
Spend a week hiking through its heart on the Cradle Mountain Overland Track. Or bushwalking in the northernmost Narawntapu National Park, where wombats and wallabies abound. You can spend weeks here and see a new view every day – such as exploring an island off the island, of which you can take your pick. There are 334 of them. With a fascinating if fearsome history of convict settlements and colonial conflict, Tasmania has travelled through time to a place of peace. And a place where one feels total freedom.
Tasmania is...

a magnificent place to explore on foot, by bike or by car – it's a small island but the views are immense.


Tasmania isn't...

just somewhere to tag onto the end of a trip to Australia. Take your time travelling Tasmania.
What we rate & what we don't
---
RESPONSIBLE TRAVEL'S BEST & WORST
Underrated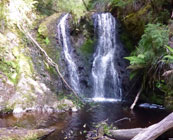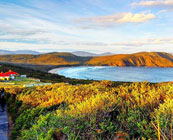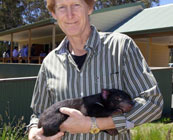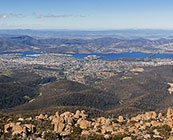 NW Peninsula
The wild and wonderful North West is not only home to dramatic coasts overlooking the Southern Ocean but also eco eclectic beauty spots from the Tarkine Rainforest to King Island. Many people skip it en route to Cradle Mountain – but don't. King Island is the perfect surf 'n turf destination. Great waves and fine food producers. And tackle the Tarkine by hiking or on a river cruise.
Islands & more islands
Tasmania has over 330 islands, some slightly developed, some divinely deserted. The east coast boasts wildlife and wilderness walking trails on Maria Island and the world's only white wallabies on Bruny Island. Head north to Flinders or King to play in the surf and enjoy the fine produce of the turf. Or west to melt over fairy penguins on Bonnet.
Tassie people
Not really like other Australians, their feeling of being linked to the land and inspired by conservation is infectious. People have a gentleness, even an eccentricity, and there is no sense of an elite because each does their bit as Tasmanian stewards. And yet, with a small population, they are not small minded; they live in such vast landscapes. Tassies look outwards - and always see the bigger picture.
So near, yet so far
Something many visitors fail to appreciate about Tasmania is the marvels that can be found with just a 10-minute detour. There are so many signposts off the main roads it is hard to know which ones to pick but it's nearly always worth taking a chance. Magnificent sites such as Mount Wellington, Leven Canyon or Donaghy's Hill Lookout over Wild Rivers NP are right there waiting beyond the highway.
Rated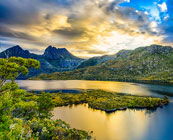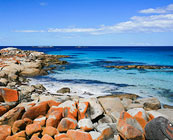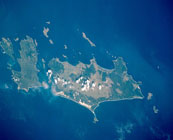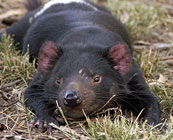 Cradle Mt-Lake St Clair National Park
A popular stop-off on the classic Tassie circuit, but somewhere you could easily spend two weeks exploring. And some do, starting on the famous Overland Track that takes you through rainforest or up to peaks such as Mount Ossa at 1,167m. At 65km long, it takes six days to walk from Cradle Mountain to Lake St. Clair, with a diversion around the lake that gives you an excuse to spend another couple of days in the wilderness.
Bay of Fires
One of Tasmania's most stunning walking trails, in the Bay of Fires you can join a four-day guided hike for 20km from beach to beach, campsite to lodge. Walk, swim and camp, and if you want to rest your legs for a bit, throw in a bit of kayaking along the Ansons River. This place will set your world on fire.
Flinders Island
A very special place and a particular favourite with families, with safe, sublime beaches. As well as wildlife, hiking to the Strzelecki National Park's peaks and the fascinating Aboriginal history and museum are all top things to do. Hop over to nearby and wholly Aboriginal Cape Barren Island to learn about their tragic indigenous history in Tasmania, and contribute to the local tourism economy.
Wildlife
It's everywhere, and you don't have to travel for miles. Tasmania does wildlife up close and personal. Such as white wallabies, wombats, duck-billed platypus, and of course the endemic and inimitable Tasmanian devil. Spot dolphins in Macquarie Harbour and, for cuteness in the extreme, head to Bonnet Island to see fairy penguins. Whales migrate along the east coast May-July and Sept-Nov.
Overrated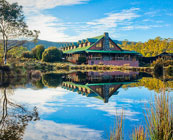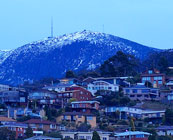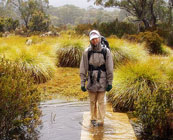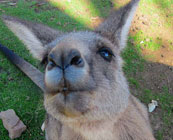 Generic hotel chains
Generic chain hotels are not terribly Tassie. This is the land of boutique B&Bs where wallabies wander around, log fires warm your toes and wine comes from a vineyard just up the road. People come here, fall in love with it and create cozy cabins and lodges so that they can share the nature, food and Tasmanian stories. Which, handily, is perfect for self drive holidays.
Summer only trips
Don't make the mistake of thinking you can only come here in summer. Although snow hits the highlands May-Sept, cross country skiing or trekking under winter blue skies is wonderful. And coasts and lowlands are still open to hiking all year round, with mild temperatures in the east. Hobart is uber cool in winter culturally speaking, the Dark MOFO festival a highlight.
Hiking without research
The National Parks website has good information on this. Don't treat these like walks in the park, just because it isn't mainland Australia. You are still hiking in very wild places. Don't head out alone, wear good boots, have layers, carry safety equipment, food and water, sleeping bag, maps, and log your walk at trailheads. Always check weather conditions, and turn back if in doubt.
Feeding wildlife
Wildlife is everywhere in Tasmania. Wallabies wander up to you, 'roos roam around the place. And birdlife is berserk. But travellers need to leave their 'feeding ducks in the park' mentality at home. It is strictly against all good conservation practices to interfere with the wildlife's natural diet. So as much as you are tempted to give some of your pie to a possum, put it away.
Food, shopping & people
---
DISCOVER TASMANIA LIKE A LOCAL
Food & drink in Tasmania
---
Every region of Tasmania has something delicious in it. Bruny Island is famous for lamb. Huon Valley for fruit. King Island for cheese.
Fruit and vegetables are everywhere: farm shops, honesty stalls or pick your own. Big on apples and stoned fruit, Tasmania gives more than your five a day. With cherries on top.
Tasmanian pies are an institution. Made with pastry, fillings can include fish, meat, scallops and vegetables.
Curried scallop pies are a Tassie specialty. Just delicious.
Southern Tasmania and the Tamar Valley are famous for wine, as well as Freycinet and the Coal Valley near Hobart.
Local food is very local here. Instead of a Tassie tomato, it might be a Huon Valley tomato. Not just any old lobster but a Freycinet rock lobster, or King Island cheese.
Screen & scribe
---
With such extraordinary landscapes, wildlife and history, it is not surprising that Tasmania has caught the imagination of writers and filmmakers. Here are just a few to help you delve deeper:

Tasmanian Devil, A unique and threatened animal by David Owen David Pemberton (2005)
The Hunter, a novel by Julia Leigh (1999) adapted for film of the same name by Daniel Nettheim in 2011.
Tasmanian Mammals, A Field Guide by Dave Watts (1987)
In Tasmania, by Nicholas Shakespeare (2004)
For the Term of his Natural Life, by Marcus Clarke (1870)
In the shadow of the Thylacine, by Col Bailey (2013)
Gifts & shopping in Tasmania
---
Saffron and truffles are big in Tassie, and both make fantastic gifts.
Leatherwood honey made from the eponymous rainforest tree is just superb.
There is fabulous woodcraft made from Huon pine, now protected, but a small number of producers have a licence to take fallen timber from rivers.
Tasmania's Merino wool is very famous. Hobart's Salamanca market is a great place to buy gorgeous woollies.
If you need more hiking boots, buy them here. World famous Blundstones, or Blunnies for short, are from Tasmania. And the best.
I was so glad I left my boots at home. Bought myself a pair of real Tasmanian Blundstones when I got there. I like to think they kept me safe as I hiked their magnificent landscapes.
Is travelling in
Tasmania
expensive?
---
Bottle of local wine: £11 Punnet of cherries at
honesty stall: £1.20 Half a dozen oysters: £2.20 National park entry fees (per vehicle): £20, or
buy a national park pass for £45, valid for
two months. Two-course pub lunch: £8.50 Arthur River Cruise: £55
A brief history of Tasmania
---
Tasmania's history is a divided and dark one, but today it is a state that is more united through a love for its landscapes, culture, food and island identity. There are three big issues that come up when people think about Tasmania's past: the eradication of the Tasmanian Aboriginal people, its history as a land of convicts and colonists, and the intense destruction of its rainforest.
Read more ▼