"Make your own mind up about Nigeria on this 12 day small group tour that takes you on an authentic cultural experience that's bound to change negative preconceptions."
Highlights
Lagos | Badagry | Abeokuta | Idanre Hills | Oshogbo | Ilorin | Jebba | Kontagora | Kamberi lands | Gwari villages | Minna | Abuja |
Description of Nigeria holidays, lost kingdoms
Nigeria holidays are always an exciting blend of old and new with preconceived perceptions of what this nation stands for, always best left at home. Don't let Nigeria's bad rep put you off as this is a country that welcomes travellers, with open arms, especially in the lost kingdoms where this 12 day tour tends to focus.

There's no other place to start than Lagos so get yourself prepared to get chucked in at the deep end before heading off the mainland to Lagos island and onwards and westwards to Badagry, an important historic city with notorious links to slaving ships past.

Next stop on this small group holiday in Nigeria is the ancient city of Abeokuta that boasts an abundance of Afro-Brazilian architecture as well as opportunities to learn more about the spiritual site of Olumo Rock, an incredibly devout place for local Nigerians.

The Idanre Hillls conjure more sacred references which make fascinating listening prior to learning about the Yoruba religion in the company of an appointed Ife priestess in the state capital city of Osun, Oshogbo.

Spending time with Kamberi communities within the Nigerian heartlands is incredibly rewarding and as our group find out more about the traditions of these people who have turned their backs on contemporary lifestyles, it makes for a really enlightening experience both for travellers and Kamberi alike.

There are no guide books that even come close to touching the essence of this 12 day Nigeria holiday and if you're looking to discover the lost kingdoms without the media hype then right here is where your next adventure into the unknown really starts in earnest.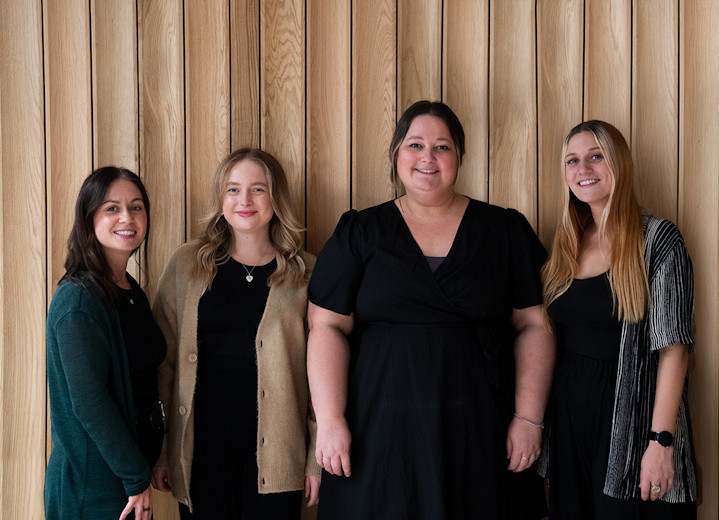 Check dates
2019: 13 Nov
2020: 11 Nov
Responsible tourism
Responsible tourism: Nigeria holidays, lost kingdoms
Environment
This tour travels through some very remote regions, some of which have barely been touched by the presence of humans, and we strongly believe in maintaining their pristine nature. We strive to ensure that we leave these areas as we find them and our team have been trained in strict no litter policies, meaning that we take all refuse to either be recycled or properly disposed of in nearby towns. This applies most of all to the area around Genu, where the Kamberi people live. Much of Nigeria has significant litter problems unfortunately.
Similarly, in conjunction with our local team we work with hotels and guesthouses to implement best practices when it comes to environmental matters – again in some places this is far behind what we might be used to in other parts of the world. This includes basic things like not replacing towels each day, as well as saving electricity and turning lights off.
Our travellers are specifically briefed on not to buy souvenirs made from endangered species – people in remote parts of West Africa do not always have the same respect towards wildlife as most travellers will have, and can sometimes offer such things for sale. This also extends to bushmeat – it is quite common to find antelope, porcupine or even monkey served in restaurants, and we specifically advise our travellers against contributing to the depletion
of local populations.
Community
As with many of the trips that we offer, this tour has a strong focus on local culture and different ethnic groups. Where possible we try to ensure that local people benefit from our presence.
We spend time with the Kamberi people on this tour, a very traditional ethnic group that live well outside the mainstream of Nigerian society. Tourism rarely reaches here and we recognise that we have a special responsibility to ensure that the encounters that we have are carried out in a responsible manner. We consult extensively with local tribal elders to ensure that our presence here is very much welcomed – we feel that it is very important to be seen as guests here rather than outsiders come to merely look. We are able to spend time with the communities learning about their traditions and customs. A particular problem here is that the Kamberi are under pressure from the local ruler to convert to more western ways of life and they are encouraged to abandon traditional practices such as tattoos and traditional dress. In conjunction with our local team we have been discussing this with the emir to try to impress upon him the fact that the Kamberi should be allowed to maintain their customs, should they want to. Our stay here provides financial benefits to the region and is becoming clearer to the emir that the reason people are interested in visiting this region is because of the unique traditions to be found here – slowly we feel that attitudes may change in this respect.
We are careful not to disrupt the traditional way of life of the people that we meet. As a way to say thank you for allowing us to visit, we bring traditional gifts, such as sugar, tea and so on – we do not bring modern accoutrements that may change their way of life as we feel that it is important for all tribal groups that any move towards a more 'modern' lifestyle is made on their own terms and not imposed upon them. We give gifts to the elders of the villages who will then ensure that they are distributed appropriately, rather than just giving them to individuals, which can cause problems, jealousy and fights within small communities.
Where small local shops exist within the villages, we encourage our travellers to but something, be it a cold (or not so cold, given the lack of electricity!) drink or a snack, so that we have some economic benefit, however small. We employ local guides from the villages to show us around – not only does this give our travellers a greater insight into traditions but again it helps to put money into the local economy.
These are very traditional areas with certain codes of behaviour, and the people here are not that accustomed to outsiders. We ensure that our travellers are appropriately briefed in order so as not to offend local sensibilities. This includes photography – while we recognise that many people are incredibly photogenic it is important for us to respect their wishes should they not want to have their photo taken, and our travellers are carefully briefed upon this.
Where possible we encourage our travellers to spend their money with local businesses; for this reason we do not include meals where it is feasible to eat outside of the hotels, in order that local restaurants are able to benefit from the presence of tourism, rather than the income being channelled just to the hotel