"Two week tailor made tour of Sri Lanka's national parks and wildlife sanctuaries featuring private transport, local guides and half board hotels. "
Highlights
Ratnapura | Sinharaja Rainforest National Park | Galle Dutch Fort | Mirissa | blue whale watching | Yala National Park | Kalametiya Bird Sanctuary | Udawalawe National Park | Wasgamuwa National Park | Wilpattu National Park |
Description of Tailor made wildlife tour of Sri Lanka
This two week tailor made wildlife tour of Sri Lanka invites travellers into the bird-abundant rainforests of Sinharaja as well as to the south coast beach town of Mirissa, thought to be one of the world's foremost locations from where to spot blue whales.

Alongside these incredible settings, you'll also take wildlife tours in Yala and Wasgamuwa national parks where elephants, sloth bears and a diverse selection of bird species help to present an enviable array of organic animal encounters.

The final part of this wildlife tour of Sri Lanka takes you to Wilpattu National Park, the island's largest, where grassy plains and wetland areas provide every opportunity to bring your tour to a stunning climax prior to heading to Negombo for one last chance to rest and relax at the beach.

Throughout this tailor made wildlife tour you'll be treated to your very own chauffeur driven transport which allows you to experience Sri Lanka at your own pace as well as providing every opportunity to stop at cultural heritage sites and taste the delicious regional cuisine, famed throughout the Indian Ocean.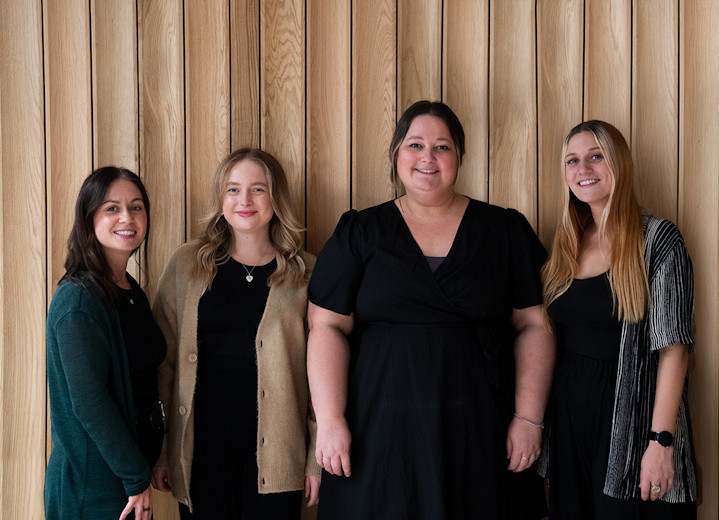 Departure information
Tailor made: Available all year where everything is tweak-able, giving you the freedom to build a unique and personal trip for your chosen date. Upgrade your accommodation for all - or just part - of your trip, slow down the pace with few extra nights here and there or add a few more active adventures along the way.
Responsible tourism
Tailor made wildlife tour of Sri Lanka
Carbon reduction
Your holiday will help support local people and conservation. We must also reduce CO2. Learn about the CO2 emissions of this holiday and how to reduce them.
Environment
We love our planet. Our philosophy is that the holiday you take shouldn't be at the cost of the environment. A commitment to responsible and sustainable tourism is part of our DNA and your holiday will be designed with this in mind. Our local partners are very well informed about the standards we have set and we ensure that they closely adhere to them.Our specialist team designs each and every holidays with responsible holidays and ethical tourism approach.

Our responsible tourism promise aims to ' creates better places for people to live in, and better places to visit'.We give many opportunities for our clients to experience what the 'real' Sri Lanka is.

Visits to nature reserves and national parks are popular among holidaymakers to Sri Lanka. We give instructions to both our clients and guides on how to minimise impact on environment disturbance to the wildlife. During this tour you will have a chance to visit many national parks: Yala, Udawalawe, Wasgamuwa and Wilpattu and also nature sanctuaries: Sinharajya Rain Forest and Kalametiya Bird Sanctuary. Purchasing tickets to these places helps financially to conserve the environment. These places depends on tourism and therefore flora and founa have to be maintain. We work with guides that are awared of environmental issues of the places, including elephant-human conflicts. They instruct our clients how to behave to not disturb the natural environment.

Your visit to Anuradhapura you will do bicycle tour carbon-free methods of exploring.

Environment and sustainability is high on our list of concerns. We take pride in the achievement of a healthy balance between environment, local people and YOU, the tourist. We know our product well. We give instructions and training to our employees so they can provide the best and in-depth knowledge about the places that we are promoting.

We ensure that the hotels that we choose for our holidays are doing something good for the environment, from recycling through growing their own fruits and vegetables to using solar power.

To ensure environmental awareness of our clients we provide them with detailed environmental information about places they visit, and how they can help. Our clients are also informed on how they can contribute to protect environment financially or if they would like to get involved in some local projects.
Community
Our specialist team designs each and every holidays with responsible holidays and ethical tourism approach.

We organise ethical & responsible holidays to Sri Lanka, Madagascar, Seychelles, Mauritius and Maldives.
We provides more enjoyable experiences for tourists through more meaningful connections with local people, and a greater understanding of local cultural, social and environmental issues.

One important area for sustainable tourism that we wish to highlight is 'tea and spices'. Tea and spices are often purchased by tourists in Sri Lanka and taken home as a gift for friends or family. In our tours around Sri Lanka we encourage our clients to visit fairly-traded and organic tea and spices plantations. We also inform and advice our clients where they can buy products that have been fairly-traded. During this tour you will have a chance to visit tea plantations and spice gardens where you can buy the products directly cutting middle man and giving better income for farmers.

You have to try a king coconut drink! It is the best refreshment while travelling in and about Sri Lanka. It is always cool, and refreshing. It is full of minerals. Most importantly, this small purchase will contribute to the small local businesses. We encourage our clients to eat at least one meal per day in local restaurants. This is beneficial for both local businesses and for tourists. Local businesses will gain the economic benefits through income and tourist will get unforgettable experience by interacting with local people.

Our promises to support communities in this tour show that we implement responsible tourism wherever is possible in this program.
You will have an opportunity to visit local villages around Anuradhapura and Galle where you can purchase craft and art directly from the craft man. You will also have many chances to try delicious, traditional food from small restaurants. Local communities will greatly benefit from the income. Local economy will also benefit as products are grown locally.

Visiting sacred city of Anuradhapura will help you to understand local traditions, culture and religion. Having knowledge about these will help you to understand and respect their life. We inform our clients about local culture, customs, how to behave, and what to wear whilst visiting places so as not to not offend local people and their culture.

Accommodation used in this programme is mostly own by locals, not foreign therefore all income is a great support for local communities and therefore beneficial for economy.


We provide a list of places as well as local communities and institutions if you would like to leave donations.

We are a responsible travel company and has confidence in our capacity to operate as one because we do know the country well. We can truly give you detailed advice about the places you want to visit that would be of benefit to locals and to the environment, whilst serving your need to realise your holiday aspirations.
5 Reviews of Tailor made wildlife tour of Sri Lanka
---
Reviewed on 21 Jul 2019 by
Helen Dennis
1. What was the most memorable or exciting part of your holiday?

We had a lovely honeymoon in Mauritius and it's hard to pick one part of it! The operator put together a really varied itinerary for us and so we were able to have some wonderful relaxation time with gorgeous sunsets (staying at the top of Chamarel was a highlight for the view!), incredible food at SALT, a lovely kayaking afternoon whilst glamping at Otentic, and a fabulous time swimming with sea turtles off of Grand Baie. We also had a fantastic local driver Zaid who showed us around a lot of key sites on the island and shared a lot of local and national history with us.


2. What tips would you give other travellers booking this holiday?

Our holiday was organised quite quickly as we had originally been planning to travel to Sri Lanka - as a result we didn't really do much of our own research and there may have been a few things we would have liked to include on the trip with hindsight. Always worth doing your own research so that you don't miss out on any locations or activities.


3. Did you feel that your holiday benefited local people, reduced environmental impacts or supported conservation?

There were certainly some aspects of the holiday where the commitment to environment and conservation really shone through - this was really integral to the ethos at SALT, Otentic and Chamarel, and to lots of the other places we stayed where there seemed to be a strong ethos around local food and produce, and supporting the local economy.


4. Finally, how would you rate your holiday overall?

A really fantastic holiday - only given 4 instead of 5 as there are probably some things that we would have prioritised with hindsight over what was set out and planned in the itinerary, and weather was a bit mixed (this was predictable given the season!) in the first week. But in essence, a great trip, some wonderful places to stay, really friendly and helpful staff - a really memorable honeymoon!
---
Reviewed on 26 Jan 2019 by
Nicholas Ward
1. What was the most memorable or exciting part of your holiday?

Seeing large herds of Asian Elephants


2. What tips would you give other travellers booking this holiday?

There is a long gap (over 24 hrs) between arriving at Wasgamuwa on the morning of day 7 and the game drive in the park the following afternoon. If you think
over 24 hrs of doing nothing is too much then get your guide to arrange an extra game drive or two. I specifically say 'get your guide' to do it as I attempted to
book one myself online. Waiting in the dark at 6am, nobody turned up and I found out later that the company I'd chosen had a distinctly dodgy reputation. I
had to cancel a credit card to be on the safe side.


3. Did you feel that your holiday benefited local people, reduced environmental impacts or supported conservation?

Local operators used. Mostly small locally owned hotels used. Good.
As so often on foreign tours absolutely no thought given to plastic use. Guide seemed genuinely surprised when we bought a 5Litre bottle of water rather than
a pack of half litre bottles. Bad.


4. Finally, how would you rate your holiday overall?

Good but not great. Full day safari in Wilpattu Park much too long. General rule for safaris is early and pm. not staying out all day. In fact we gave up after
lunch and went back to the hotel! Staff hovering at mealtimes was a pain at times. Everybody wanting a tip became a real pain. Our guide also mentioned
on a number of occasions how little he was paid, obviously hoping we'd give a bigger than recommended tip. Hygiene an issue in some places, eg cutlery
presented on bamboo place mats on top of old food stuck between the bamboo strips. Organisation good, though, and quite complicated itinerary went
without a hitch.
---
Reviewed on 14 Mar 2018 by
Lis Turner
1. What was the most memorable or exciting part of your holiday?

Seeing a leopard on our safari in Wilpattu National Park, the beauty of the Knuckles, Gal Oya and the elephants in Udawalawe National Park.


2. What tips would you give other travellers booking this holiday?

Be patient when on safari. The wildlife is amazing but doesn't always appear on cue. Binoculars and a good camera are essential to see and record the many
wonderful animals, birds, insects, reptiles and jaw dropping beauty of the country.


3. Did you feel that your holiday benefited local people, reduced environmental impacts or supported conservation?

Yes we did particularly in the remote places that we visited. Local people had the chance to be employed either within the lodge /hotel or by being given the
opportunity to train to be guides/ rangers. Many grew their produce used in the cooking or used locally sourced produce.


4. Finally, how would you rate your holiday overall?

The holiday was amazing with every day providing new and exciting experiences. The guides and in particular our driver were excellent and definitely contributed a great deal to the overall enjoyment of the trip. Sri Lanka is a beautiful and diverse country with much to offer.
---
Reviewed on 23 Jan 2018 by
Rebecca Sandys
1. What was the most memorable or exciting part of your holiday?

The amazing scenery, friendly relaxed people and gorgeous wildlife


2. What tips would you give other travellers booking this holiday?

Not to book with the local company. We booked with our tour operator and it appears that the local company is their local office. We were given someone
with no training and almost no english as a "guide", and when I complained he was replaced by someone from the office who clearly didn't want to be there.
There were many ways the holiday could have been so much better, I'll put a full review on Tripadvisor.


3. Did you feel that your holiday benefited local people, reduced environmental impacts or supported conservation?

The jobs and money provided by tourism is a benefit. Travelling long haul is always going to have an environmental impacts so it can never be a benefit to
the environment to go that far, but it's an amazing country so it's a conflict.
When we were there there was only one place we stayed, an eco lodge, that actively supported a sustainable approach, having solar panels, planting trees,
using locally sourced produce.

I didn't feel that the other hotels were selected for any environmental reasons, in fact one had an enormous display of incredible food for New Years Eve,
most of which was uneaten and the staff told us it was thrown away afterwards, they weren't allowed to take any home!! There were throwaway plastic
bottles everywhere and no attempt to recycle/provide refills. I assume the entrance fees to the wildlife parks support conservation.


4. Finally, how would you rate your holiday overall?

A great country to visit, I wish we'd arranged it ourselves and not gone on the tour.
Read the operator's response here:
We are very glad that you overall enjoyed your holiday.

Thank you for your valuable feedback about the driver. I am very sorry that you did have a communication problem with the driver. But I was assured that all guides in places that you have visited spoke good English. We took very fast action to replace the driver who told me he was happy to be there.

All hotels that we chose we inspect our self and they all do something (normally few different actions) to support local economy and environment. Maybe not all have the solar panels, as the small properties you have stayed they cannot afford to have it. Instead they do other things, like growing their own vegetables, or training only local staff to help local people.
The hotel that you have stayed for New Year Eve assured me that there is never food wasted, they do not throw away good food. If there was some food that was spoiled then it cannot be taken as it may cause food poisoning. That included some of the foods that was served during New Year Eve. Some of the food was on the display for 10 hours. It health and safety must be a priority.

In terms of recycling plastic bottles in that particular hotel – sadly Sri Lanka, and many developing countries there are not many recycling practices provided by government.. Anyhow, some hotels in Sri Lanka have 'no plastic bottles 'polices in Sri Lanka, but they are more luxury eco lodges.

We did as much as possible with your budget for Christmas period and you were aware of all aspects of your tour. As it was tailor-made holiday we gave you a choice of all aspect of your trip and you have chosen the way it was design including all accommodation and attractions. I understand that your first drivers English was not very fluent but as soon as you raised the problem he was replaced the next day. The tour was delivered as planned with you.

You have commented that you could have arranged it on your own, but then you would not be protected by ATOL and TTA. I understand that you have used to arranged it always on your own before. I assume that not everyone wants to prearrange their travel. Most people chose to prearrange for their safety and comfort and to safe the time. I am sorry if this kind of tours are not what you enjoy most.

We would like to take the opportunity to thank you for taking your time and writing this feedback.

---
Reviewed on 20 Mar 2017 by
Laura Ruykys
1. What was the most memorable or exciting part of your holiday?

Gal Oya National Park, where just the two of us and our guides were able to watch 5-6 different herds of elephants quietly feeding approximately 300 m away. We were the only people present and we did not disturb the animals; furthermore, we did not feel rushed but were able to simply enjoy the experience. Wasgamuwa National Park was also worth visiting; this park is not well-frequented by tourists and so the guides and drivers seemed to genuinely value our presence there. The park provided viewing opportunities for a range of mammal and bird species, without the aggressive and intrusive behaviour that we witnessed at sites such as Yala National Park.

Our driver was also informative, courteous, incredibly friendly and unfailingly considerate of our needs/desires. The interaction that we had with him, as well as with a range of other guides, drivers and locals was a stand-out highlight of the trip.


2. What tips would you give other travellers booking this holiday?

Be aware that most of the safaris are very sedentary - you're unable to leave the vehicle except at particular 'rest stop' areas. That's completely understandable given concerns about interactions with large mammals such as leopards and elephants; however, if you're a physically active person, then ensure that your itinerary specifically itemises some walks, not just safaris. We thought that Udawalawe National Park's Elephant Transit Home could be missed if you're interested in ecotourism - it was overflowing with visitors and seemed to be predominantly a tourist attraction. Seeing wild elephants was far preferable.

Also, the Mirissa whale watching needs to be very carefully considered or, at least, the tour operator carefully selected. Most of the boat operators do not abide by the international whale-watching standards and jostle with each other to be disturbingly close to the whales. There is also much chasing of the animals, which is distressing to view. Once an animal is seen, a multitude of boats (up to 12 on our day) encircle the animal so that its only means of escape is by deep-diving. The staff were well-aware of the animal's behaviour (distress), since they were able to impeccably predict when it would deep-dive (they would shout "tail up, tail up"). On our boat, there was also absolutely no interpretation provided; most people would not have even known which species of whale/dolphin they were viewing. Immediately after the last whale was seen, the tipping box was brought out, with the staff literally standing over the patrons whilst they scavenged around in their wallets for the requisite money. Unfortunately, the means by which the whale/dolphin sightings were obtained marred our experience.


3. Did you feel that your holiday benefited local people, reduced environmental impacts or supported conservation?

Generally, yes. We felt that there was greatest benefit felt in the less-frequented locations, such as Wasgamuwa, Gal Oya, Sinharaja National Parks and Kalametiya Bird Sanctuary. Here, people were genuinely benefiting from our visitation and there was a more authentic interaction with rangers/guides/drivers etc. Broadly, it seems that the ongoing presence of national parks in Sri Lanka is deeply reliant upon their value as a tourist attraction; their inherent value is not yet well-understood. For example, there have been instances of less-visited, lesser-known parks having sections excised (revoked) and developed.

There was, however, wide variability in the environmental credentials of the accommodation in which we stayed. For example, Gal Oya Lodge is exemplary in its approach to minimising environmental impacts and we really enjoyed our stay there. However, W15 in Weligama had a nightclub, party-centric feel and did not have any environmental credentials whatsoever; we were confused as to why we were staying there given our strong preference for small, family-run and environmentally-conscious accommodation.

On a final (and unrelated) note, we felt that the arrangement for providing money to our driver could have been better. Our driver was given funds for payment of entry fees, some accommodation etc. However, this was provided in a piecemeal manner; i.e. every couple of days, money would be transferred to our driver's account. We would then need to find a bank so that he could access it; this was occasionally difficult given bank opening hours, our remote location and/or the unavailability of some ATMs and/overflowing queues at some town banks. It would seem preferable for the driver to be provided with all of the money as a single lump sum at the commencement of the tour.


4. Finally, how would you rate your holiday overall?

We would highly recommend that people visit Sri Lanka so as to experience a country and people filled with genuine warmth.
Read the operator's response here:
Dear Laura,

Thank you for taking the time to post a review of your holiday. We're delighted to hear you had such a good trip in beautiful Sri Lanka. I'm particularly pleased to hear how much you enjoyed the abundant wildlife in the less 'obvious' places you travelled to with us.

I do agree that Yala gets too crowded as it had been long advertised. On the other hand I am glad that you have had great time in Gal Oya and Wasgamuwa National Parks. I really love them too - so peaceful and relaxing safaris that you do not disturb animals. I also do prefer most off the beaten tracks places as is more personalised and you do not feel like a number. I am hoping that Sri Lanka will bring more regulations for safaris and whale watching as these are so important to preserve and protect their natural environment. I can see already many improvements over many years I visit these places but the changes come slowly. It is a developing country that it had so many problems in the past but the 'good' changes are being implemented slowly.

We are happy that you have noticed that the tour was overall beneficial to local people and to the environmental. It is our goal and we do appreciate your comments about whales and Yala so we could implement this as an advice for future tours.

I have to explain to you and whoever take this tour in the future about the drivers founds for the entrances and other spending. We do provide him all necessary founds from the beginning but he has to be precautions with carrying large amount of money. Yes, some places are remote and do not have many ATMs, unfortunately it is not same as in the Western world.

I am very happy that you did appreciate Sri Lanka and you had a great time.

There's plenty more to see, so we look forward to helping you discover even more of this wonderful country. Thanks again for taking the time to write.

All the best
---
Popular similar holidays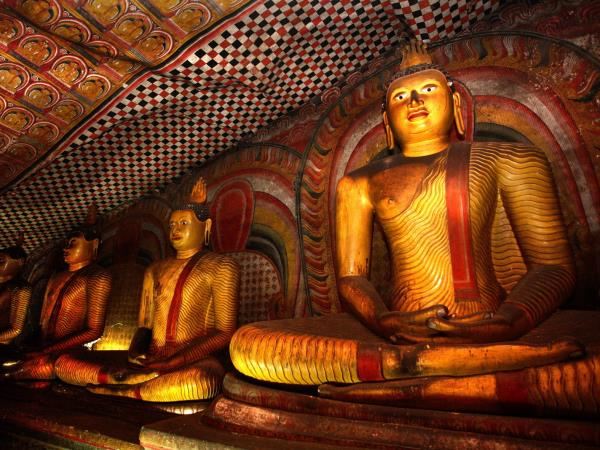 Independent tailor made holidays to Sri Lanka
From £2145 15 days including UK flights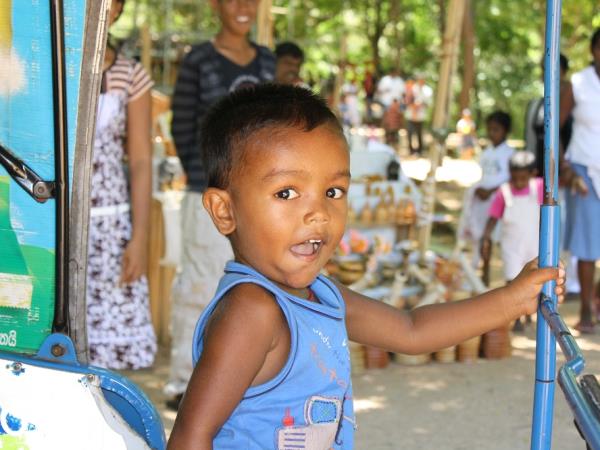 A fabulous family holiday including the best of Sri Lanka
From £1650 - £2200 15 days excluding flights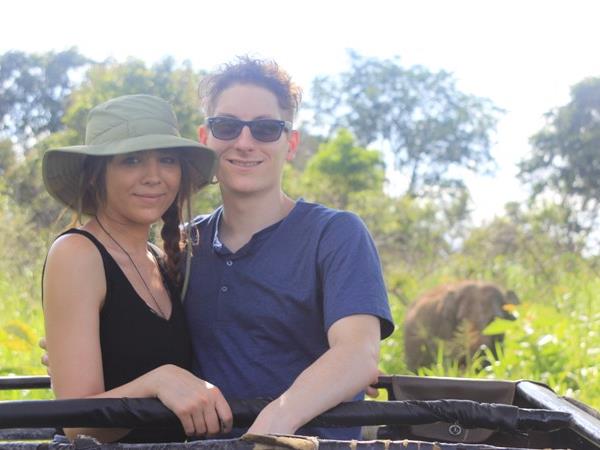 An exciting mix of culture, nature, wildlife and beaches
From £1785 14 days excluding flights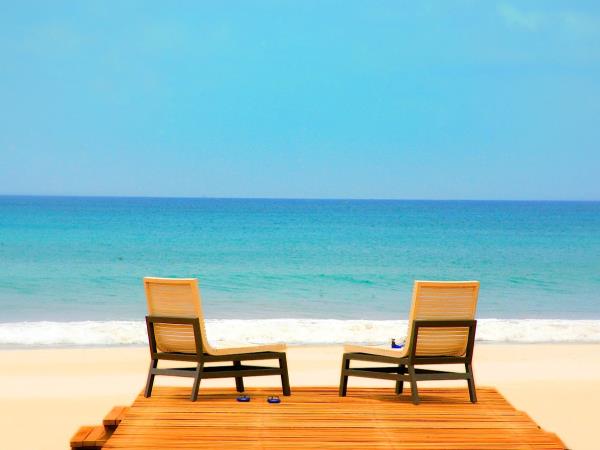 Tropical island paradise with cultural tour
From £2125 15 days including UK flights