Sri Lanka boutique hotels holiday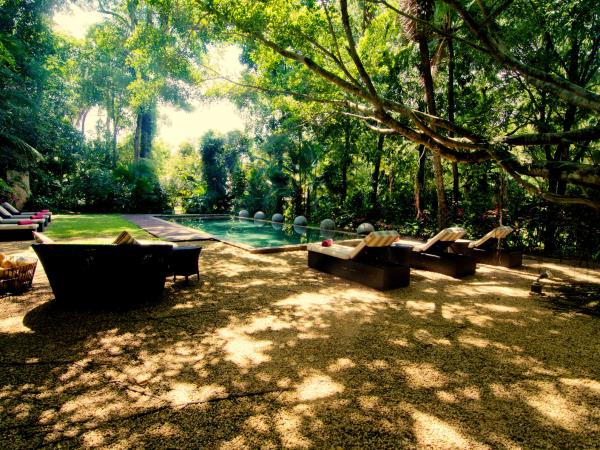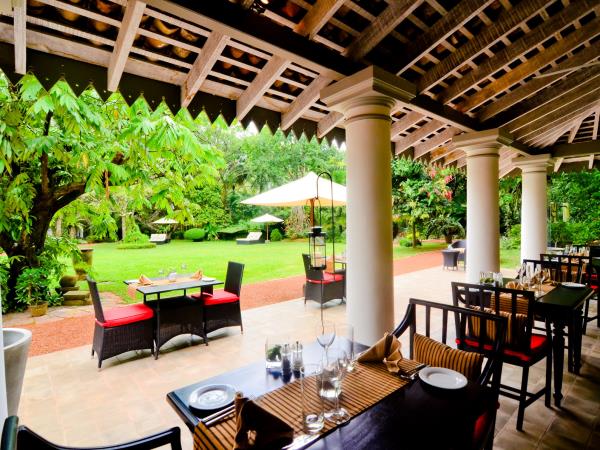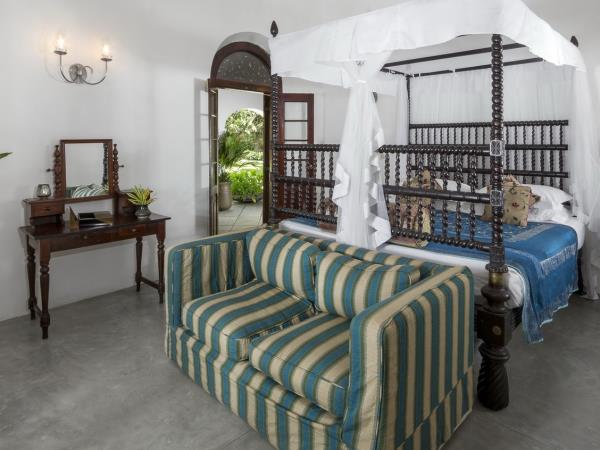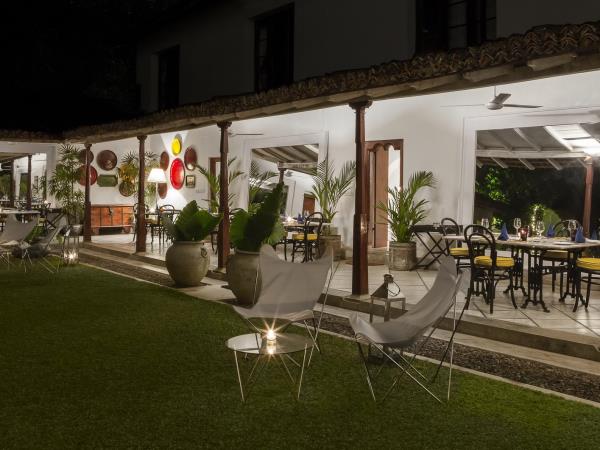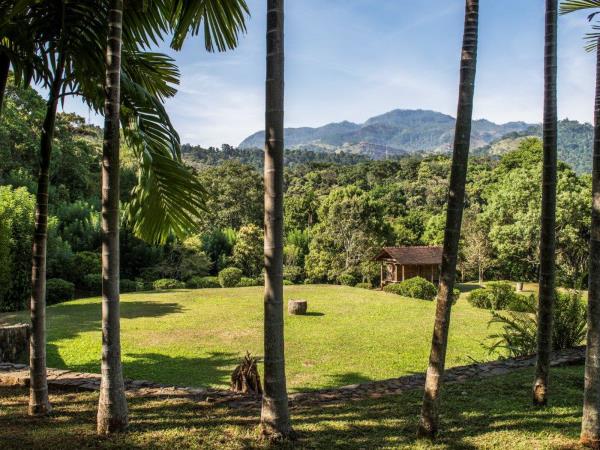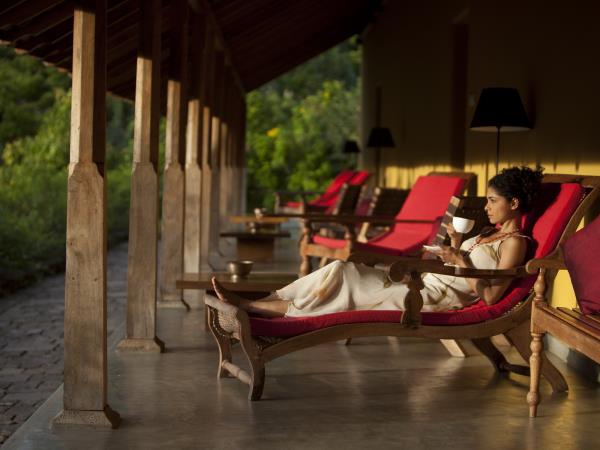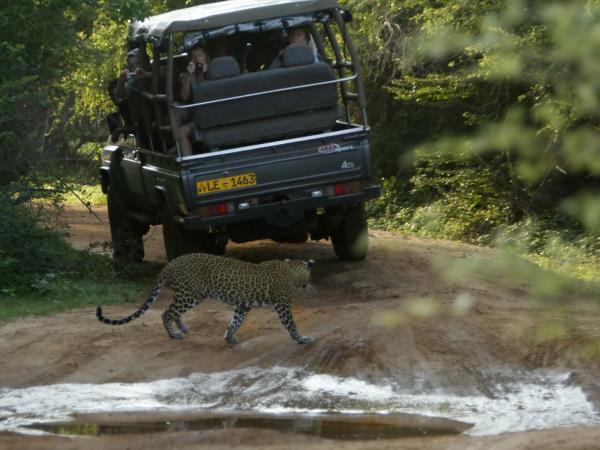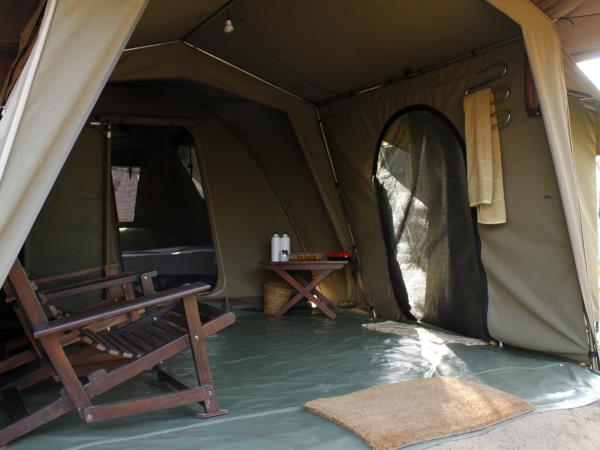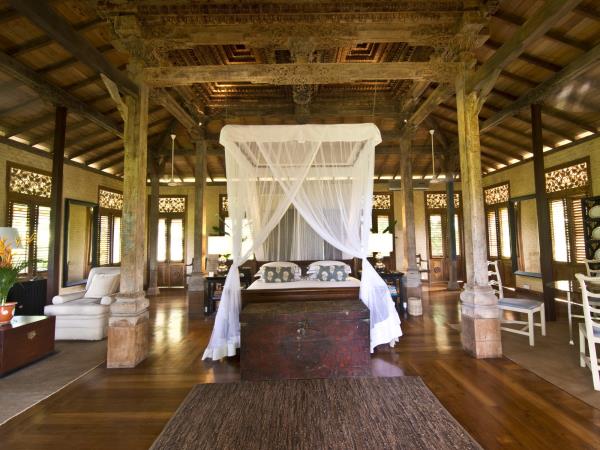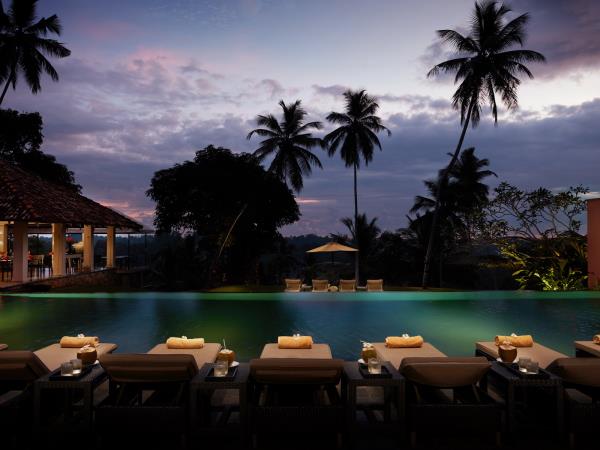 Discover the best of Sri Lanka's beaches, highlands and national parks while staying in some of the most unique (and chic) properties the country has to offer.
Colombo
Kandy
Nuwara Eliya
Haputale
Yala West National Park
Buduruwagala
Galle
Description of Sri Lanka boutique hotels holiday
Sri Lanka may be petite but it's overflowing with tropical goodness. The coastline is lined with gorgeous beaches; the hills of the interior are lush and green; the 14 National Parks are rich in wildlife; and there are nine UNESCO World Heritage sites, one of which dates back to the 3rd century BC. This Sri Lanka boutique hotels holiday whisks you round the country's hot spots, while staying in characterful properties in beautiful locations, all of which have a high standard of food, service and décor.

Close to the airport, the Wallawwa is a former manor house set in expansive tropical gardens filled with birdsong. It's an ideal venue for post- and pre-flight pampering - the peaceful surroundings are complemented by a chic collection of guestrooms, gourmet cuisine, discreet service and a decadent spa.

Next, you'll climb into northern Hill Country to Kandy, the capital of the last Sinhalese kingdom. The Kandy House is a charming and historic heritage manor house with individually designed rooms and lush gardens with a secluded forest pool.

A gem all of its own at the southern end of Hill Country, Living Heritage Koslanda is surrounded by 80 acres of deciduous woodland known locally as 'God's Forest.' A river runs through the secluded grounds, which are also home to a waterfall. This off-the-beaten-track boutique hotel has only four rooms and celebrates Sri Lanka's traditional architectural design.

Noel Rodrigo's Leopard Safaris provides luxury camping at the edge of Yala West National Park. For many visitors, this is a magical, once-in-a-lifetime experience – cosying up under canvas, dining by candlelight, showering under the stars and enjoying expertly guided game drives to see majestic elephants, the rare sloth bear and the elusive leopard.

A 25-minute drive inland from Galle, Kahanda Kanda is set on its own 12-acre hilltop tea estate and is surrounded by bird-filled tropical gardens. Nearly all of the ten exquisite suites are freestanding with expansive views from private terraces over the gardens and to tea fields and distant Koggala Lake beyond.

Price information
Departure information
Our tailor made Sri Lanka holidays can be arranged at any time to suit you, and adapted to your requirements as necessary although we do not offer trips for under 10 days.
Holiday information
Dietary requirements:
We can cater for vegetarian and vegan diets.
Responsible Travel
As the pioneers of responsible tourism, we've screened this (and every) holiday so that you can travel knowing it will help support the places and people that you visit, and the planet. Read how below.
Planet
Wildlife Conservation and Rehabilitation
Sri Lanka has diverse habitats and a great variety of indigenous wildlife and plant life. To help maintain breeding populations of some of the more vulnerable animal species endemic to the island, conservation projects have been started. Through our tailor made Sri Lanka holidays we encourage travellers to visit some of these projects to support their conservation work.

The Born Free Foundation is an international wildlife charity working throughout the world to stop individual wild animal suffering and protect threatened species in the wild. We are an active supporter of Born Free and its animal welfare campaigns, and we encourage all travellers to be aware of potential animal exploitation while on their holidays.

For instance, we do not promote or visit Pinnewala Elephant 'Orphanage' following adverse reports from Travellers' Animal Alert, the global animal welfare campaign of the Born Free Foundation we support, and some of our own customers who visited independently.

Also, we no longer visit the Turtle Conservation Project at Rekawa after feedback of the unprofessional and potentially harmful actions of local rangers as well as the irresponsible and insensitive behaviour of some visitors.

In addition, we no longer visit the Elephant Transit Home (ETH) at Uda Walawe since it was found that some handlers were mistreating the elephants. The Born Free Foundation has rescinded its endorsement of the rehabilitation centre until practices are improved and return to the standards expected by international best practice guidelines. Born Free is currently in negotiation with the ETH and hopefully we will be able to return there in the future.

Please contact us for more details.

Born Free Foundation
The Born Free Foundation is an international wildlife charity working throughout the world to stop individual wild animal suffering and protect threatened species in the wild. Born Free's Travellers' Animal Alert campaign works around the world to generate a greater public awareness of animal suffering and exploitation, encouraging the public to report animal 'attractions' they encounter both in the UK and abroad, and to promote the philosophies of the Born Free Foundation.

Throughout the world there are hundreds of thousands of wild animals exhibited in zoological collections, performing in circuses, dolphinaria and magic shows, or used as photographic props. While some establishments do appear to provide the animals with adequate conditions, many do not and these continue to thrive due to the support of the tourism industry.

Travellers' Animal Alert is about being a compassionate traveller, alerting Born Free of captive animal suffering around the world. Incorporating complaints received from concerned members of the public returning from holidays in both the UK and abroad, Born Free hopes to tackle the growing problems associated with captive wild animal welfare.

We are an active supporter of Travellers' Animal Alert and we encourage all travellers to be aware of potential animal exploitation while on their holidays. In order to help Travellers' Animal Alert, we will promote the following guidelines as a provider of responsible tourism:
• Promote Travellers' Animal Alert in our customer travel documents and on our website
• Pledge not to promote any exploitative animal 'attraction' through our company literature or website
• Encourage all our holiday service providers not to promote any activity that involves animal exploitation
• Encourage our staff and customers to look out for captive animal exploitation and report any suffering to Travellers' Animal Alert
• Actively encourage compassionate and responsible tourism.

Reducing water consumption
Sri Lanka, like many countries around the world, suffers from acute water shortages at certain times of the year. Even though the island experiences two monsoons a year, the reservoirs and tanks are not of sufficient capacity to supply the country's requirements. This not only causes water shortages in villages and towns – in some areas they are limited to only one hour's supply a day during these periods – but also contributes to power cuts since much of Sri Lanka's electricity is generated by hydroelectric power. Reducing water consumption while travelling in Sri Lanka will contribute directly to conserving essential water supplies. Much of the Sri Lankan population wash in rivers and lakes and so supplied fresh water is used mainly for cooking and drinking.

Please share our concern for the environment - SAVE WATER.

Eco facts:
• Less than 20% of the world's water is fresh water.
• Acute water shortage has become a recurring problem in many parts of Sri Lanka and the rest of the world.
• Conservation is the greatest resource when it comes to water supply.

Limiting non-degradable waste production
In previous times many of the goods and products sold in Sri Lanka were packaged in natural biodegradable materials. Today, however, much of the packaging is non-degradable and this waste pollutes the environment, particularly when it is not disposed of correctly. Limiting the amount of non-degradable waste generated helps to preserve the environment and reduces the potential negative impact on wildlife.

• Try to buy goods and products in biodegradable packaging. For example, many pharmacies in Sri Lanka dispense medicines in paper bags rather than plastic bags.
• Limit the number of plastic carrier bags acquired when shopping by putting your purchases directly into your own bag without extra packaging.
• Reduce the number of plastic water bottles used by storing your drinking water in a re-usable water container. (Bringing a water filter, potable iodine solution or water purification tablets with you will help limit the number of water bottles required.)
• Always dispose of non-degradable waste carefully since it can have a detrimental effect on the environment and wildlife.
People
Through our Sri Lanka holidays we actively encourage responsible and sustainable travel to Sri Lanka. By working on our Sri Lanka holidays closely with our associate company in Sri Lanka and other partner organisations, we are endeavouring to promote cultural exchange, social awareness, self-employment and self-development.

Sri Lanka holidays guides
We only employ English-speaking Sri Lankan chauffeur guides who are all licensed by the Sri Lanka Tourist Board. Experienced guides for trekking, safaris and other specialist activities are hired locally and have extensive knowledge of their chosen area of expertise.

Sri Lanka holidays transportation
We offer private, bespoke holidays to Sri Lanka for individuals, couples, families or groups of friends of up to eight persons. Our small group sizes allow us to use cars, small vans or jeeps when travelling around Sri Lanka and when visiting rural areas and national parks, where use of larger vehicles in such areas often results in widening and blacktopping of rural paths for coach access. The resulting effect on the environment can be devastating. We feel that our small group sizes also lead to less impact both on the environment and the people that we visit as well as allowing for more supervision, advice and explanations with the high ratio of guides to travellers. The vehicles used for our tours are all regularly serviced to maintain safety and comfort, and to reduce pollution levels.

Sri Lanka holidays accommodation
We actively promote intimate and authentic boutique hotels that employ local workers with a flair for hospitality, showcase traditional architecture and design, and excel in offering the true flavours of Sri Lankan cuisine - with a twist!

Sri Lanka holidays restaurants
Embracing local cuisine is an essential part of any holiday if the visitor is to understand the country's culture and savour its culinary delights. Consequently, we encourage visitors to eat at traditional restaurants, roadside eateries, street vendors and market stalls in order for them to enjoy and experience authentic Sri Lankan food. This contributes directly to the local economy and provides employment in the local food industry, as well as helping to counter the opinion that tourists only eat Western-style fast food.

Local crafts
Local goods always make interesting souvenirs to take home for family and friends. Sri Lankan craftsmen are renowned for their jewellery making, metalwork, wood carving and weaving, and visits to artisans may be incorporated into this holiday at various points in the itinerary, particularly in Kandy and Galle. We encourage visitors who would like to take souvenirs home with them to buy locally produced goods since this helps to preserve traditional crafts while at the same time contributing to the local economy. On the other hand, we are totally against the illegal trade in endangered species and their products and therefore actively discourage visitors from buying such goods. We also do not condone the use of wood that does not originate from well-managed plantations independently certified by the Forestry Stewardship Council or that is illegally logged from ancient forests.

Sri Lanka community-led projects
The Asian Tsunami highlighted the plight of coastal communities in Sri Lanka and our initial projects were targeted at Sri Lankan individuals and communities devastated by the tsunami (please ask us for details). However, many other communities away from the coast also lack essential materials and services and our objective is to offer long-term support to such Sri Lankan individuals and communities. By channelling all donations received by Forgotten Village Sri Lanka (an independent charitable organisation) into community-based projects on the island, we hope to provide sustained assistance to these communities in their endeavour to improve their lives. We make a contribution to Forgotten Village Sri Lanka for every holiday booked.
Popular similar holidays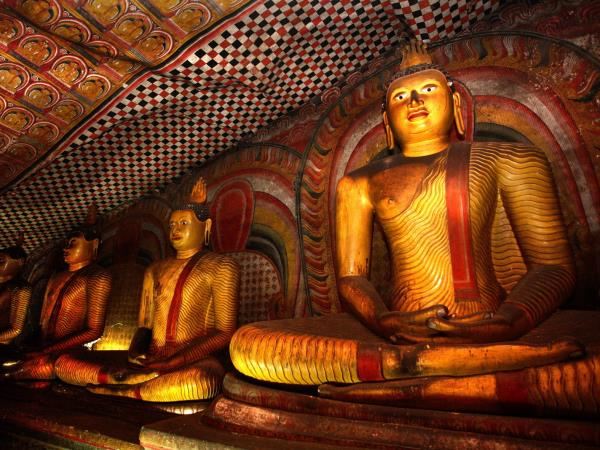 From £1995 14 days excluding flights
Independent tailor made holidays to Sri Lanka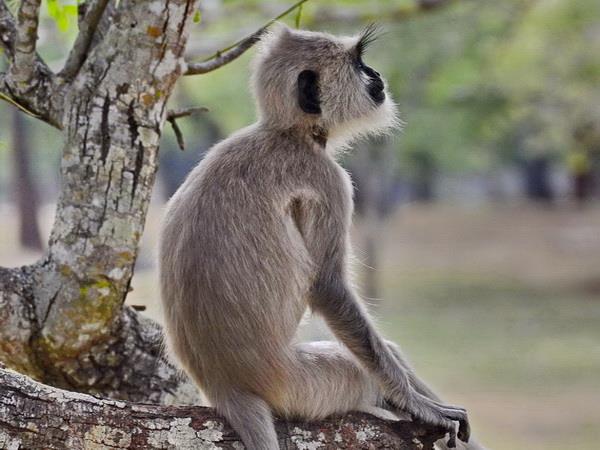 From £1635 14 days excluding flights
A superb 2-week family adventure to Sri Lanka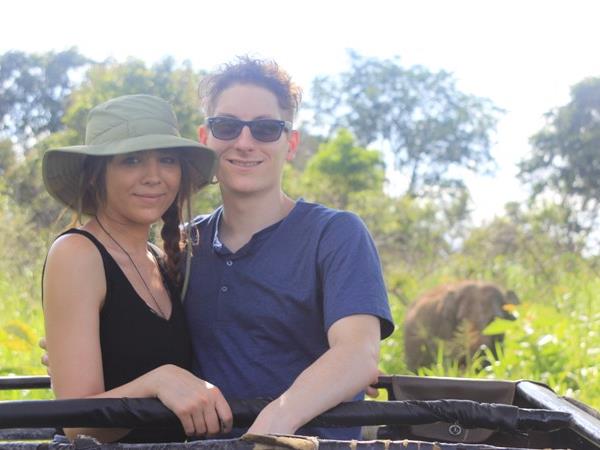 From £1695 14 days excluding flights
An exciting mix of culture, nature, wildlife and beaches