"If you want to take on the Peruvian Amazon and the Andes without missing out on the finer things, this tailor made luxury adventure is just the ticket."
Highlights
Lima | Cusco | Sacred Valley | paddle-boarding | train to Mapi | Machu Picchu tour | Puerto Maldonado | optional Amazon jungle activities
Description of Luxury Peru adventure holiday
From the depth of the Amazon jungle to the dizzying heights of Cusco, this is this is the ultimate itinerary to travel Peru in style. A true bucket list trip to visit one of the 7 Wonders of the World, Machu Picchu. Beautiful hotels, spectacular scenery and the little touches along the way ensure you experience an adventurous trip fit for a modern Inca King!

Imagine scenery on the epic scale of an Indiana Jones or Lara Croft flick: forgotten temples entangled in jungle vines, cobwebbed ancient tombs baking in the desert sun and bejewelled buried treasures beyond all reckoning. Wild rivers that rage, pumas prowling in the night and hallucinogenic shaman rituals – it's not just a movie here, it's real life.

Ten thousand years of history are lived through 180 museums and historical places. While Peru inevitably evokes images of Machu Picchu and the Inca Empire, the country is also riddled with archaeological sites which are a legacy of even more ancient times, when great civilizations bequeathed a legacy of their art, customs and rituals, their wisdom and skills.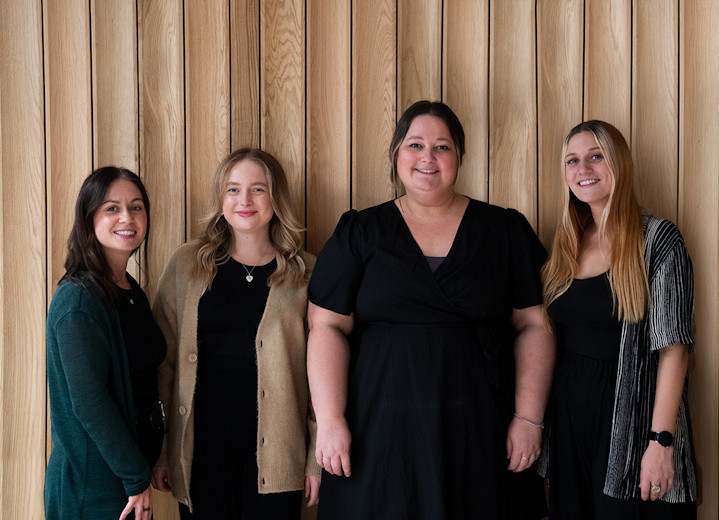 Departure information
This trip can be tailor made throughout the year to suit your requirements
Responsible tourism
Responsible tourism: Luxury Peru adventure holiday
Environment
Spend half an hour in Peru and you will see the huge amount of waste produced by disposable bottles of water. Recycling helps but is not the answer. What is needed is to reduce the amount of plastic produced in the first place. We have pledged to work to reduce the amount of plastic water bottles being used by travelers. Clients will always be provided with large containers of purified water from which you can refill your non-disposable water bottle. We also promote the use of UV filters, water bottles with in built filters and spend time trying to convince hotels we work with to make drinking water available, rather than selling plastic disposable bottles. This last point is quite a hard task as hotels and restaurants make a lot of money from selling throw away bottles of water.
Getting around in Peru can be self powered throughout your stay - you have so many alternatives that you can choose from including walking, hiking, rafting, kayaking, by stand up paddle board, horse riding - anything but sitting in a bus will reduce the impact that you will make during your visit.
Our itineraries are for small or private tours and aim to explore new areas away from the busiest sites. Ground arrangements made through our approved operator mean your travels in Peru will be carbon neutral. Our ground agents work with a carbon offsetting company called Regenera, they are based in Peru, and offset the carbon by preserving forest in the Manu National Park (about 8 hours away from Cusco) and importantly they also work with local communities there to help them gain an income from the forest so that they can act as guardians of the forest, to protect it from the pressures of illegal mining and tree felling.The concept is that behind a tree is a hugely diverse and sensitive ecosystem which is totally dependent upon it.
Our supplier in Peru is a member of B Corps; these are for-profit companies certified by the nonprofit B Lab to meet rigorous standards of social and environmental performance, accountability, and transparency.
Community
The guides we use while out on the walks are all local to the area, not only do they know the routes very well and their knowledge is fantastic but we feel that it is important to create local employment from adventure tourism.
All porters are freelance. The fact many have chosen to work with our ground agents for over ten years, speaks for itself.
They are provided career progression opportunities – porter to waiter to assistant cook to cook.
The porters we work with are paid more than the wage stipulated by the authorities.
The porters are contracted by a designated Head porter and payment is made directly by the Head guide, thus avoiding any intermediaries or other possible conflicts.
The ground agents pay the porter's Inca Trail fee and do not take it out of their wages.
Inca trail rules set a maximum load for porters – 20kg of company equipment and 5kg of personal equipment. Our ground agents abide by this and it is enforced by the Inca trail governing body at several weigh stations on the trail.
A large communal tent with carry mat floor is provided for porters to sleep in. It is not the clients' dining tent.
The porters are provided with plenty of good food. This is not the same menu given to the passengers, but it is nutritious, abundant and what they are used to eating. They have their own cooking facilities so do not have to wait for the clients to finish eating before they get their food.
The porters are provided with transport from Ollantaytambo to the trail head and with return train tickets (with designated seat allocation) from Aguas
Calientes to Ollantaytambo. This is not deducted from their wages.
Only registered Inca trail porters (as Inca trail rules stipulate) are used – these have to pass several forms of ID, character reference and a letter of good health and to have attended an Inca Trail Porter Awareness course.
Each porter is provided with a uniform, a back support, a carrying frame and footwear. (Please note the porters often prefer their sandals.)
As good quality camping equipment is unavailable in Peru, we encourage clients to donate any excess outdoor clothes, sleeping bags etc directly to the porters.
Tipping porters is also encouraged and guidelines are provided at the pre-departure meeting. The tip is administered by the clients with assistance from the head guide whose tip is completely separate. Our tree planting is done above our porters' villages. The porters are proud to participate in caring for their future.
If you would like to give a donation to a charity whilst in Peru then do look at Chicuchas Wasi – The Children's Project. The charity's focus is on providing free education; teaching academic skills to poor indigenous girls who are otherwise forgotten by mainstream education. One of our head guides was a student and is now a patron. The school can be contacted directly by visiting their website: www.chicuchaswasi.org
Popular similar holidays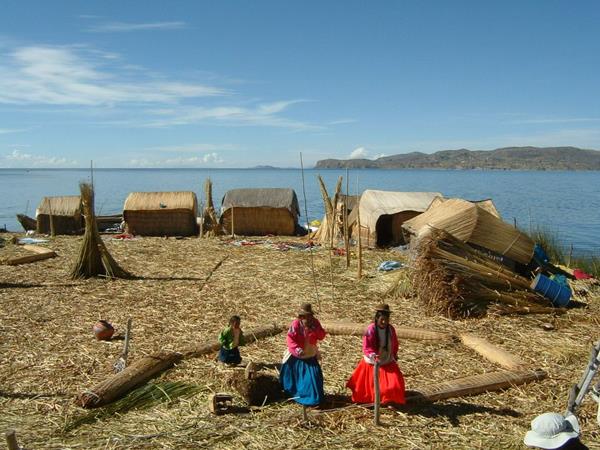 Customisable Overland Trip: Machu Picchu & Titicaca Islands
From £1220 8 days excluding flights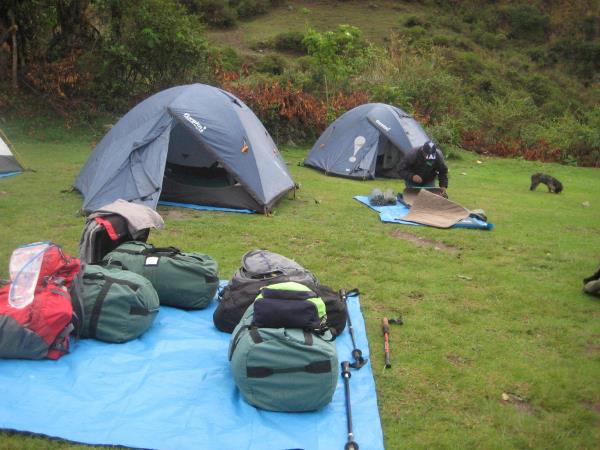 Spectacular trek on the Inca Trail through the high Andes
From £1244 5 days excluding flights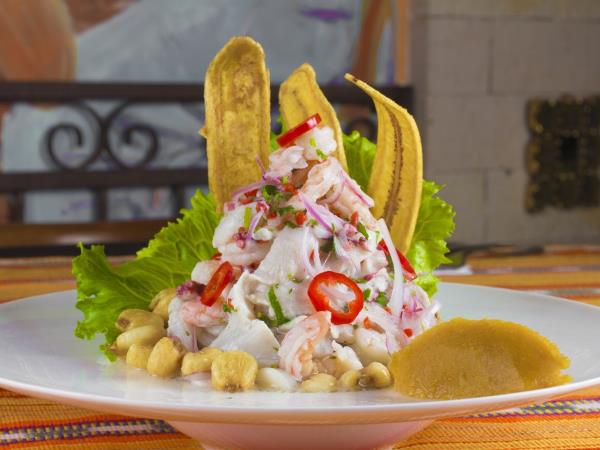 The best of Peruvian culture and natural history
From US $5252 11 days excluding flights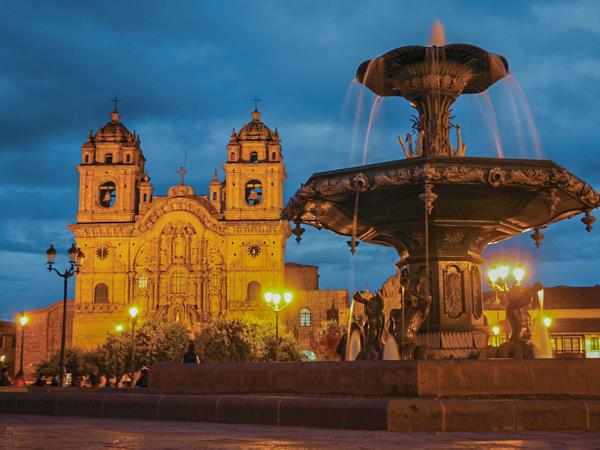 Luxury holiday exploring Machu Picchu and the enchanted isles
From £8180 15 days excluding flights