Our Peru holidays & tours
Our Peru holidays are as diverse as the countryís landscapes, people and cuisine. Cruise into the mysterious Amazon, trek the Inca Trail to the citadel of Machu Picchu, sail Lake Titicaca and soar like condors above the Nazca Lines. Tailor made adventure holidays are a particularly appealing way to experience Peru, especially for families. Local guides are integral to your enjoyment, offering introductions to communities and helping you understand customs and beliefs. As for walking in Peru, our partners ensure the local porters they employ are paid and treated well, in an industry where exploitation is common.
Our top Peru holidays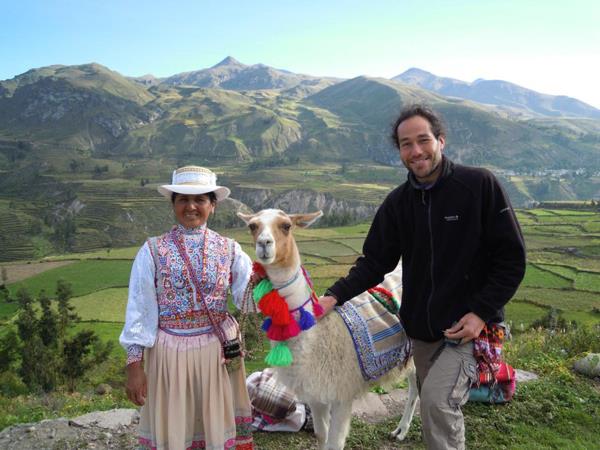 14 days
ex flights
Lima, Colca, Titicaca & Machu Picchu in a customisable tour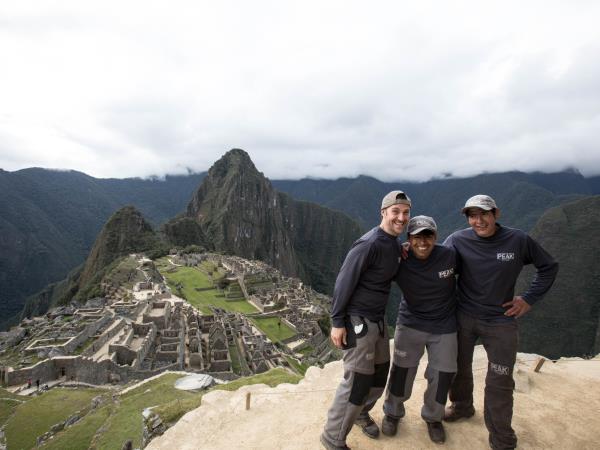 17 days
inc UK flights
Taste Peru's diverse landscapes and fascinating culture
Small group
2024: 12 Apr, 21 Jun, 9 Aug, 11 Oct, 2025: 3 May, 2 Aug, 16 Aug, 6 Sep, 4 Oct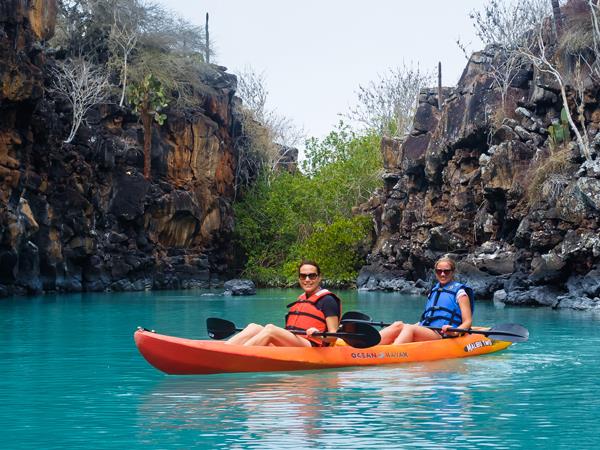 14 days
ex flights
Cusco, Short Inca Trail & Galapagos Island Hopping
History & ancient culture in Peru
With a remote mountain location, a challenging trek to reach it and spectacular sunrises, Machu Picchu is one of the most famous sets of ruins in the world. But there is far more to Peruvian history and ancient culture than this, admittedly fascinating, citadel. Alternative Incan sites, including Choquequirao and Vilcabamba, are just as impressive and also much less busy. The Nazca Lines, carved into desert rock, are an intriguing glimpse into the beliefs of another ancient civilisation, while beautiful cities such as Cuzco and Arequipa are well-known for their superbly preserved colonial architecture.
Inca Trail
This demanding four- or five-day trek from Cuzco to Machu Picchu is best tackled as part of a small group tour. With hard-working porters scurrying ahead of you with tents, food and other essentials, you can get by with just a daypack. Organised tours also ensure you don't miss out on the necessary and strictly limited permits. The
Inca Trail
is only 43km long, but you need to be fit and ready for walking at high altitude if you're going to make it. The busiest months are May to September, so remember there are several alternative routes, including the Salkantay and Lares treks.
Machu Picchu
Never actually 'the lost city of the Incas' as the legends have it,
Machu Picchu
still has an aura of mystery to it thanks to its remote location on an Andean mountaintop. The Incans constructed some 200 stone buildings across wide terraces, which while crumbling still attest to the amount of skill and labour involved. The most famous archaeological site in the Americas, abandoned in the 16th century, was probably used as religious citadel-cum-royal estate and is reached either by trekking the Inca Trail or taking the bus from nearby Aguas Calientes. Visitor permits are limited to 2,500 a day.
Peru holidays, families
It might not spring to mind for
family holidays
, but Peru is safe, fun and full of great activities for families with kids aged from about seven up. Budding Indiana Joneses will love wandering Machu Picchu to learn about its mysterious origins, or trying to identify the calls of strange birds and monkeys in the Amazon. There are cycling routes along valley floors and past ancient ruins, alpaca farms where you can watch woollen garments being made, friendly homestays, kayaking and easygoing trekking. Travelling in Peru with kids does require some flexibility but it's an attractive destination for adventurous families.
Where to go on holiday in Peru
Not that you're limited to them by any means, but there are two key destinations in Peru. The first, of course, is the iconic
Machu Picchu
, 2,430m up in the Andes. Many aim to be among the ancient Incan ruins for sunrise or sunset. Experienced and fit walkers can tackle the four-day Inca Trail, but most choose to take the train from Cuzco to Aguas Calientes. The
Peruvian Amazon
covers more than half of the country. Trips into the dense rainforest begin from Puerto Maldonado or Iquitos and reveal wildlife, including sloths, howler monkeys, anacondas, pumas and over 1,000 bird species.
Types of tours & holidays in Peru
If you plan to take on the ambitious Inca Trail a
small group trip
is the wisest way to approach it. Your permits, and most importantly your porters, will be organised on your behalf. Not all
walking holidays in Peru
focus on the Inca Trail however there are several equally enjoyable but lesser-known routes to Machu Picchu, and plenty of awesome trekking trips that feature other locations entirely such as the Ausangate Circuit or Rainbow Mountain Trek.
Tailor made holidays
abound too, which are a great idea for couples especially and anyone wanting to get a deeper insight into Peruvian culture.
If you'd like to chat about Peru or need help finding a holiday to suit you we're very happy to help.