"A two week tailor made holiday around the ancient sites and national park beauties of Sri Lanka, with a chauffeur guide."
Highlights
Dambulla Cave Temple | Anuradhapura | Polonnaruwa | Kandy | Train journey to Nuwara Eliya | Uda Walawe National Park | Tissamaharamaya | Yala National Park | Galle | Colombo
Description of Grand tour of Sri Lanka, tailor made
Sri Lanka is a teardrop-shaped island paradise just south of India. Popularly known as "The Pearl of the Indian Ocean", Sri Lanka is indeed a gem. Its golden sandy beaches, majestic rainforest-covered mountains, cascading waterfalls, UNESCO heritage sites, sacred rock temples, tea plantations and ancient royal cities offer something for everyone. Our bespoke tour gives you the chance to encounter herds of wild elephants, elusive leopards, endangered sloth bears and hundreds of bird species in the company of a local guide or ranger. Cultural, natural and historic attractions are unsurpassed in this authentic Grand Tour of Sri Lanka which includes UNESCO World Heritage Sites, national parks, beautiful beaches and some of the key cities that make up Sri Lanka's Cultural Triangle.

Transported in the comfort of your own chauffeur-driven vehicle, you can sit back and enjoy a bespoke itinerary that is as unique and individual as you are. The beauty of booking a tailor-made itinerary with your own driver/guide means you can stop where you please for refreshments, photograph wildlife or stop for unscheduled opportunities as part of your customised holiday in Sri Lanka.

Anyone can visit Sri Lanka, but not everyone gets to the chance to chat over a welcome dinner with a local host, take a safari at dawn with a knowledgeable ranger and get the best seats on one of the most scenic railway journeys in the world. You need a local specialist to provide you with insider information, make arrangements using local contacts and advise on the best times of year to visit different areas. Our family-operated company has been doing just that since 2004 and 50% of our business comes from personal referrals and repeat business. We strongly believe in responsible and sustainable tourism and are proud of the fact that 95% of your tour fee stays in Sri Lanka.

Why not contact us today and allow us to design a unique, tailor-made Sri Lanka holiday to suit your specific interests and ideas. We look forward to hearing from you soon!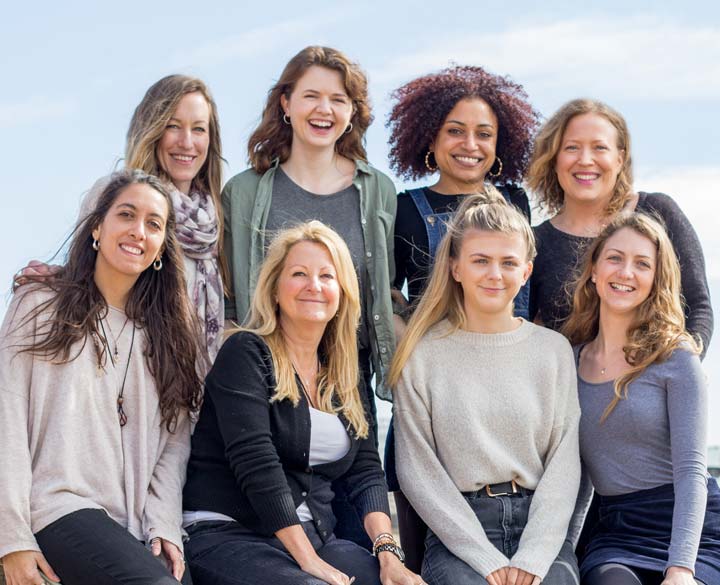 If you'd like to chat about this holiday or need some help finding one we're here to help.
Departure information
This trip can be tailor made between 01 May - 30 Oct and can be adapted to suit your interests, budget and requirements as necessary
Responsible tourism
Responsible tourism: Grand tour of Sri Lanka, tailor made
Environment
Entrance Fees:
The round ticket purchased to visit the most popular sites is a levy collected by the central cultural fund. This levy is used by the fund to maintain and preserve the existing archaeological ruins, rehabilitate existing ruins and fund archaeological expeditions around the existing cities. Some of the individual fees collected by the smaller temples and sites are channelled through their caretakers to the upkeep of the facilities.
Entrance fees to wildlife parks are used for the maintenance of the parks including border and anti-poaching control and for the funding of various conservation projects like the "Elephant Transit Camp"
Conservation:
The "Uda Walawe Transit Camp" is a true elephant conservation project organized by the Department of Wildlife with the sole intention of caring for orphaned elephants with minimal human contact and releasing them back into the wild when they are weaned. We encourage our guests to make a contribution to this project. We also make contributions to this project from time to time based on revenues.
Respecting of Local Cultures and the Environment:
Sri Lanka is a culturally diverse nation and as such there are cultural sensitivities which are best respected. For this we meet with all our clients on the first day during which we brief them on the common 'do's' and 'don'ts'. Even while on tour our guide will brief the clients when visiting sites about general etiquette and norms if required.
Some of the parks that are visited on our itineraries are extremely sensitive ecosystems and as such our guides always forewarn clients about littering, smoking etc. We do not allow smoking in the vehicle at any time.
Game Meat:
Poaching is illegal in Sri Lanka however there are many eateries which sell this type of meat. Commonly poached meat includes wild boar and venison. We do not patronize any restaurants that we know sell game meat of any sort.
Environmental Responsibility at the office:
We realize that saving the environment can make financial sense as well. We have streamlined our operations in our office to an almost paperless office where everything from bookings to faxes are received in soft copy and stored. We only print what is absolutely necessary.
Community
Our itinerary is designed to help the local community wherever possible.
Sri Lanka Holidays Accommodation:
All of the hotels we use for the itinerary are owned by establishments or individual where the owners or shareholders are Sri Lankan or control a large majority.
Sri Lanka Holidays Guides:
Our chauffeur guides are an important part of our team and we consider them our most valuable asset. We pay all our guides a fair price for their work above industry standards. We believe that this would translate to a better service to our clients on the long run. We ensure that all our guides are properly licensed.
Sri Lanka Holidays Restaurants:
We actively promote eating at local restaurants and establishments. We also make it one of our priorities to support the roadside vendors. Wherever possible we aim to stop for sampling of fruits or for a refreshing drink of King Coconut with the intention of supporting the vendors.
Sri Lanka Holidays Activities:
This tour involves visits to a village and a dinner with a Sri Lankan family. Both these activities are designed to encourage interaction between the guests and the locals. This gives our guests an understanding of local life, the history and also what typical days are in a Sri Lankan household.
These types of activities further go towards are commitment to the support of local entrepreneurs and their ventures.
14 Reviews of Grand tour of Sri Lanka, tailor made
---
Reviewed on 02 Jul 2018 by
Laura Organes
1. What was the most memorable or exciting part of your holiday?

Seeing elephants in the wild, hearing Buddhist monks chanting as we watched the sun set over the rice paddies, seeing the passion and intensity of the
morning offering ceremony at the Temple of the Tooth in Kandy, visiting the many other temples and ancient cities that speckle the country, being invited by
a complete stranger to a traditional Kandyan wedding ceremony by bride's family and watching a matrimonial ceremony very different from our own, and all
other interactions with the generous, warm, and unbelievably kind citizens of gorgeous Sri Lanka.


2. What tips would you give other travellers booking this holiday?

This is a well-rounded adventure that includes adventure, history, culture, and exposes the visitor to the most important sites within the country. With that
said, there is much to see in little time making for fast-paced holiday. Although this is perfect for our travel style, I would advise those who want a slower
paced vacation to work carefully with the local agency to ensure that your needs are met. This tour is completely tailor-made so they will be happy to work with you as long as you assert your requirements.


3. Did you feel that your holiday benefited local people, reduced environmental impacts or supported conservation?

Generally, yes. Hotels were locally owned/operated as were the restaurants. Some of the lunch spots that we visited were nothing more than a few tables at
small town family establishments where we had the opportunity to see the business owner making (the most amazing) curry in clay pots over wood fires.
The local tour operator was a born-and-raised Sri Lankan earning his livelihood in tourism, as was our driver. I could not find any instance in which our money went into non local hands. Conservation is definitely a priority of the Sri Lankan government as evidenced by the establishment of a multitude of national game parks and laws that protect wildlife. The only instance in which we questioned the ethics of man's interaction with nature was during our whale watching trip. The boats that provide these excursions rapidly approach the whales as an entire fleet and try to get as close to the animals as possible, causing them to flee. Although it was thrilling to see a blue whale next to the boat, we didn't feel that this practice promoted the well-being of the animal and was very different from other whale watching adventures we have been on where boat captain behavior and proximity to wildlife is tightly regulated. This is of course no failure of Responsible Travel or the operator, but instead indicates a lack of legal system regarding the practice.


4. Finally, how would you rate your holiday overall?

This was an AMAZING adventure. I was impressed with every step of the planning process as Rajiv, owner of the operator, was communicative,
professional, and patient as we worked together to create the ideal itinerary to meet my husband's and my needs. Every email sent received a reply within
several hours. I knew right away that I was in great hands and trusted the local operator thoroughly. Rajiv further showed his dedication to the client by
meeting us personally for not only a welcome dinner, but also for a debriefing at the end of the tour. He was eager to hear about our adventure, obtain
feedback, and ask for advice on how he could further improve his services. He also let his driver have the evening off while he took us to the airport for our
3am flight home! His professionalism, obvious concern for safety, and dedication to ensuring the delivery of a perfect product could not have been more
apparent. Our adventure was made most excellent by our guide, Lalith, who was respectful, pleasant, knowledgeable, and one heck of an amazing driver. His mastery of local flora, fauna, cultural nuances, and local history was impressive, and his willingness to educate and share his culture with two American strangers was greatly appreciated. We felt as though we were allowed to be immersed in the rich culture of Sri Lanka rather than viewing it in a disconnected fashion from a distance. The tour itself is a perfect balance of nature, history, culture, and adventure, providing the traveler a well-rounded and thorough overview of the country's rich and diverse offerings. Sri Lanka, with its amazing people, stunning landscapes, mesmerizing culture, and rich history has so much to offer as a travel destination. Thank you Responsible Travel and the operator for a dreamy trip that will be forever imprinted in our memories.
---
Reviewed on 16 Jun 2017 by
Beth Hankinson
1. What was the most memorable or exciting part of your holiday?

A tribe of elephants crossing our path to go swimming on our Minneriya Safari, the surprise gorgeous view at Dambulla Cave Temple, and the warmth of the Bay of Bengal waters at Trincomalee.


2. What tips would you give other travellers booking this holiday?

Know that you are in good hands by booking with the tour operator. Rajiv is happy to customize the existing tours to work with your interest and time frame. They are willing to work with you to create your dream vacation to this beautiful island. Our driver was professional, knowledgable, and simply a lovely man. We appreciate him very much.


3. Did you feel that your holiday benefited local people, reduced environmental impacts or supported conservation?

Yes, definitely. I didn't have a chance to check out all the hotels but I did walk the grounds at the Cinnamon Lodge Habarana. They have a whole sustainable
system for water, sewage, compost, gardening, butterfly habitat and more I'm sure.

Our tour operator abides by the guidelines and principles set forth by Responsible Travel and delivers truly a Sri Lankan adventure that is informed, comfortable, safe and thoroughly enjoyable.


4. Finally, how would you rate your holiday overall?

We had an extra special experience as we were taking our friend and her daughter back to see family after 16 years apart due to war and finances. Rajiv helped us facilitate this surprise for the family that was imbedded into a holiday like non other. We wanted our friends to see Mom's homeland first as she had never been outside her small village as a young person and her daughter had never met the family or been to Sri Lanka before. We came away from Sri Lanka not only having had an experience of a lifetime but we made new friends! As Canadian's we aren't likely to make that long journey again, but are we ever glad we booked this holiday. We feel very blessed!
---
Reviewed on 28 Feb 2017 by
Phil Barber
1. What was the most memorable or exciting part of your holiday?

There were many monuments and well known attractions that we found interesting to look at but the most memorable trip was to the safari park. We were lucky enough to park within 20 yards of a herd of wild elephants who were just enjoying themselves.


2. What tips would you give other travellers booking this holiday?

Get more assurances before you commit to a holiday that the Driver /Guide you will be allocated has been fully tested and has proven abilities. Get an
assurance that if you find your Driver /Guide unacceptable, that a different driver will be assigned.


3. Did you feel that your holiday benefited local people, reduced environmental impacts or supported conservation?
4. Finally, how would you rate your holiday overall?

I really didn't want to be in the position of having to write a bad review but circumstances have given me no option.
The communication with Rajiv who runs the holidays up to the start (and even now) of our holiday was first class.
The problems started when we arrived and immediately recognised that the Driver /Guide that we had been allocated was poor at both tasks. On day one we requested a different driver but we were told this was not possible.
Our driver never used 5th gear in the 18 days I was in the vehicle. For long periods he would stay in 3rd gear accelerating and braking to make the journey
seem endless. He got lost on a number of occasions. He took us to places off our itinerary that we didn't want to go to (that would have involved 1864 steps)
without giving us any background information why we were there or the significants of the venue.
This driver had not been tested but was hired on the basis of references that I can only believe were false. He spoilt our holiday. I don't think the holiday provider should make a profit based on our misery but as yet there has been no guarantee that the profit element will be given to a children's charity in Sri Lanka.
Rajiv told us that this is the first problem he has had of this kind. This could be true, however if he employs drivers based on a reference rather than a practical test, then he has just been lucky. Rajiv has avoided giving a commitment to paying his profit into a charity. He has fired the driver but this cannot bring back our lost opportunities. I hope in future Rajiv does his own testing before hiring a driver but I am not sure this is going to happen. I am afraid I can do no more than suggest you avoid this company.
Read the operator's response here:
Dear Phil, Linda, Michael and Hazel

I would like to thank all of you sincerely for visiting Sri Lanka and choosing our services. For me it was both rewarding and a pleasure working with you all in planning your holiday.

Phil the incident and negative experience you had with your chauffeur is a first for us and we never expect this to happen, every holiday we book is considered personal and we do our utmost to give our clients a holiday of a lifetime. Your holiday unfortunately was disrupted by a series of unforeseen situations which forced us to make a last minute vehicle and chauffeur change.

Every single chauffeur we employ has to have a minimum of 8 to 10 years experience in the both driving and guiding, the chauffeur you were allocated had well over the required amount of experience for both driving and guiding plus had worked for many different companies.

It goes without saying how sorry we are for the negative experience all of you had with your chauffeur, this kind of a situation has never taken place in any of our holidays but there is a first for everything and unfortunately it had to happen to you.

I personally am extremely disappointed with what happened to you and take it as a personal failure, I am hopeful that all of you would extend your understanding of this most unfortunate incident which was never our intention for you, we love Sri Lanka and make it our personal mission to deliver a holiday to remember (Good memories of a lifetime) to each of our clients.

We have not forgotten nor are avoiding your request for compensation, on your request a compensation would be paid to a children charity in the near future and a a copy of receipt will be emailed you.

Finally, Phil, Linda, Michael and Hazel if you ever decide to visit Sri Lanka as a group or individually and would like to give us a second chance once again please do get in touch, and we assure you that we will offer you a considerable discount.

I would like to extend my sincere thank you to all of you for putting up with your chauffeur and allowing us to operate your holiday as planned.

Please email me if you need anything from Sri Lanka and during my visit this year to the UK I would be happy to bring it by for you all...

Thank you.

Rajiv
---
Reviewed on 30 Sep 2016 by
Jane Tosetti
1. What was the most memorable or exciting part of your holiday?

We experienced so many different sights, activities and scenery it's hard to pinpoint one part alone but probably the train journey from Nuwara Eliya to Kandy through the tea plantation - seeing the beautifully manicured clipped and extraordinary undulating green terrain is hard to beat. Also we couldn't fault our driver for his expert knowledge on Sri Lankan culture, history and politics and of course exemplary driving skills.


2. What tips would you give other travellers booking this holiday?

We had an extremely busy itinerary as we wanted to see as much of the country as possible and our family are generally quite demanding in terms of content and activities. In fact though a minimum of two nights in any one place would be a beneficial and certainly take time in the Knuckles Mountains which were so beautiful.


3. Did you feel that your holiday benefited local people, reduced environmental impacts or supported conservation?

It was evident that many of the locals were totally dependent on visitors to support their livelihoods. Whilst we took the opportunity to see wildlife in the national parks, the regulation of these left us with concern especially for the elephants that their reducing habitats are too disturbed by the vast number of jeeps and tourists tracking them. however, when we visited an elephant and a turtle sanctuary we were very encouraged to witness the genuine work being undertaken in parts of SL to support wildlife.


4. Finally, how would you rate your holiday overall?

There was certainly something for everyone from culture, religion and tradition to stunning scenery and wildlife. We left with an enriched knowledge of SL and and a real passion for the country, its inhabitants - especially the elephants and turtles. Rajiv was so accommodating and knowledgable and his advice in compiling our fantastic itinerary was spot on. We would throughly recommend this tour company and their helpful, and reliable expertise.
---
Reviewed on 12 Aug 2006 by
Sheila Eccleston
Please note: These itineraries vary depending on the time of year to avoid the monsoon season.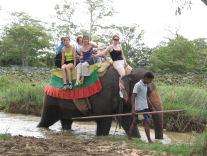 1. What was the most memorable or exciting part of your holiday?

The highlights for me were the amazing elephant ride, climbing Sigiriya Rock where the challenge is to overcome your vertigo, and the safaris in Yala National Park. The holiday was packed with different experiences; we're just so glad we took the plunge and embarked on this adventure.


2. What tips would you give other travellers booking this holiday?

My main tip for other travellers is - bring an alarm clock as your tour guide will have you up early, ready for another day packed brimful of amazing things to see and do!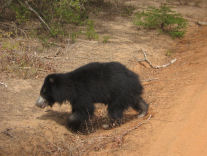 3. Did you feel that your holiday benefited local people, and minimized impacts on the environment?

I do feel the holiday benefited local people. The hotels provide a lot of employment, and when you buy local handicrafts that's an obvious benefit. And everywhere you go there is the opportunity to tip someone - from the guy who explains the Buddhist temple, to the taxi driver. Clearly without tourism, the economy would be vastly different. I do however have reservations about the impact on the environment. Flying out there is a major source of pollution as we all know. I was also concerned about the endless plastic bottles of water that everyone gets through (whereas I drink tap water at home).

Also being in a hot country, we were usually running the hotel air conditioning every night. How can that use of power be good for the environment?


4. Any other comments?

I would certainly say this holiday was five star - simply the best holiday I have ever been on.
Read the operator's response here:
We are always thrilled to hear from someone who has been on one of our trips and had a good time. Every single client matters to us and we strive to impart a little something special on all our holidays. With the difficult times Sri Lanka is facing with recent uncertainty and violence in the country, we sincerely thank Sheila and her group for coming over to Sri Lanka.

In terms of environmental impact air travel is the only way to get to Sri Lanka at present. However booking tickets with a company that subscribes to climate care would certainly be beneficial and help to reverse some of the damaging effects of carbon emissions.

Plastic bottles are unfortunately the only way safe drinking water can be obtained in Sri Lanka. Although we as Sri Lankan's drink tap water in Colombo the quality of the water greatly varies from location to location and tap water is not recommended for the foreign traveller. However Sri Lanka does have a reasonably efficient recycling system where plastic bottles are recycled and plans are already underway for the construction of a 32 MW power station which uses Garbage as fuel.

As a company we try our best to minimize paper usage by working electronically wherever possible and we have in fact managed to cut the usage of paper overall by 40%.
---
Reviewed on 24 Nov 2006 by
Simon St Leger-Harris
1. What was the most memorable or exciting part of your holiday?

Visits to Polonnaruwa and Sigirya.


2. What tips would you give other travellers booking this holiday?

The holiday is quite rapid in the first week and then slows down - both are enjoyable, but its worth knowing that it doesn't stay as busy throughout.


3. Did you feel that your holiday benefited local people, and minimized impacts on the environment?

Yes, to an extent.

---
Reviewed on 05 Nov 2006 by
Ian Womersley
1. What was the most memorable or exciting part of your holiday?

Riding an elephant, on safari after a heavy rain shower, Sigiria rock, the smiles on the faces of the school children, the beautiful hotels, the kindness of the people of Sri Lanka and lots more!


2. What tips would you give other travellers booking this holiday?

Read up about the country before your visit and try to understand something about their religion. We were amazed by the temples but felt very ignorant and therefore discourteous because we knew so little about what they believed.


3. Did you feel that your holiday benefited local people, and minimized impacts on the environment?

This holiday definitely benefited the local people. We had a local guide. The company is run by Sri-Lankan people and we stayed in hotels staffed by local people. We also visited several native enterprises such as a woodworking company, a Batik factory and local gemstone traders. The places we visited and the information that our driver Sareth shared with us gave us a much better understanding of the situation in Sri Lanka.


4. Finally, how would you rate your holiday overall?

We would give this holiday 4stars. It was a fantastic holiday and we would certainly recommend it to all our friends.
---
Reviewed on 18 Jun 2006 by
Dijana Warrender
1. What was the most memorable or exciting part of your holiday?

Elephant ride and turtle hatchery.


2. What tips would you give other travellers booking this holiday?

If travelling with children consider giving yourself a day at the first or second hotel to get over the flight and to get used to the new surroundings and heat.


3. Did you feel that your holiday benefited local people, and minimized impacts on the environment?

Yes. We met many local people who showed us traditional crafts. We often bought local produce while 'on the road'.


4. Any other comments?

4 stars - I have already started recommending the holiday/Sri Lanka to friends.

---
Reviewed on 25 Feb 2006 by
Michael Gramsch
1. What was the most memorable or exciting part of your holiday?

Anaradhapura and the cultural triangle. the sheer size and sophistication of cultures long gone makes one reflect about our very own abilities. Our tour was organized by this operator, a Colombo based operator. From start to finish the service was at the highest level, no request or mail was unanswered. We had a tailormade tour that took in a good portion of what Sri Lanka has to offer followed by a beach extension in two different hotels. Our Guide, Sarath was terrific and he helped a lot in overcoming the stress of incredibly slow travel. I can highly recommend both operator and guide. With all the trips we had over the years, we found that operators within the countries you visit, are far more open and willing to listen and adjust than any British counterpart.


2. What tips would you give other travellers booking this holiday?

Be prepared to be going at snail pace. Don't be put off by touts and beach boys who, in general are utterly harmless and no nuisance when compared to other countries. The country is very clean and local food is delicious and had zero negative effect on our stomachs. Do bring a lot of small change for all the little helping hands, although there never is any aggression if you don't tip. We stayed in a lot of different hotels and The Kandalama and Club Villa clearly stand out. The Eden is not of the standard it is rated for, neither is Boulder Garden very exciting. The guides do follow a well trodden path, do encourage them to go to lesser known places. The train journey to Nuwara Elya is wonderful, so is the white water rafting. Do not expect any nightlife, but do go out and mingle with the locals. If you go for the first time, do not try to cover too much, rather concentrate on one area. Some things are rather tourist jokes such as the elephant ride.


3. Did you feel that your holiday benefited local people, and minimized impacts on the environment?

Hard to say. We certainly did our best by eating in small local restaurants and by getting some garments made by local tailors and buying handicrafts from small stalls etc. As for the hotels you don't really know where the money is going. Booking trough and with local operators and agencies will ensure that at least some part stays.

---
Reviewed on 31 Dec 2005 by
Tim Andrews
1. What was the most memorable or exciting part of your holiday?

Every day was an adventure, with new experiences, sights, sounds and tastes!!


2. What tips would you give other travellers booking this holiday?

We would wholeheartedly recommend that anyone wishing to go to Sri Lanka book with this operator, they made the holiday an unforgettable experience which ran with such ease and enjoyment.


3. Did you feel that your holiday benefited local people, and minimized impacts on the environment?

We felt very comfortable with the benefits to the local population...we visited local projects, run by local families all around on our route and were pleased by the efforts to minimise impacts on the environment, particularly at Yala Village.


4. Any other comments?

We are still feeling the benefits from our terrific holiday in Sri Lanka. We were so fortunate to have such a great team, Ruban Jayathas put together a really wonderful tour from start to finish and our driver/guide Sarath took so much trouble to make sure that we saw everything that there was to see (and taste!), also, his knowledge and love of his country meant that we learned more in 2 weeks than we could possible have ever hoped. Thanks Ruban and Sarath! We all give this holiday a resounding ******!! Everybody should go to Sri Lanka with this operator, we will certainly return and book with them.

---
Reviewed on 11 Jan 2005 by
Ann Tipping
After very careful consideration we travelled to Sri Lanka the day after the Tsunami, not without some trepidation. We are so glad we did, the country is beautiful, the people are friendly and they were so pleased we had come, they depend so much on tourism and were grateful we had gone (quite a humbling experience). The tour itself is a great, mixture of wildlife, culture, history and beautiful scenery. None of the hotels we stayed at were affected by the disaster. We will definitely be returning to Sri Lanka. Finally a big thank you to Ruban, his organisational skills are fantastic, we did not have one hic-cup with any part of the itinerary.
---
Reviewed on 22 Mar 2005 by
Will Hughes
The tour was superbly organised from the moment of our arrival at the airport until our departure. It was nice to have a tour personally arranged for us instead of the usual big tour groups and enabled us to really experience this lovely country. We had a brilliant driver /guide and would thoroughly recommend this company to anyone considering Sri Lanka as a destination. We'd be happy to be used as a contact for anyone who wanted further feedback about this tour.

Contact us to get in touch with Will and Sadie
---
Reviewed on 10 Sep 2005 by
Brian and Joan Tillotson
1. What was the most memorable or exciting part of your holiday?

A number of memorable items, finding open fires in the lounge and bar in Nuwera Eliya and hot water bottles in bed especially as the weather was not good - the birdlife in the National Parks and the variety of scenery.


2. What tips would you give other travellers booking this holiday?

Tips for others on this holiday would be to encourage people to use this company but not the guide we were unfortunate enough to have.


3. Did you feel that your holiday benefited local people, and minimized impacts on the environment?

Certainly felt the holiday benefitted local people.
Read the operator's response here:
The guide we used for this tour was the same guide highly recommended by Graham and Gaynor Ford who travelled with us in December and whose review has been published on the responsibletravel.com website. Nevertheless the behaviour of this guide on this tour was totally unacceptable and we have since terminated working with him.

When I picked up the Tillotson's from their beach stay at the Riverina they informed me of this and also the fact that the chauffeur had missed his airport pick up. The Tillotson's had felt sorry for the chauffeur and wishing to give him another chance, didn't inform me of this important fact when I met them on the first night for dinner. If I had been told of this on day 01 this would not have happened as we would have switched the chauffeur immediately. Even while on tour we feel that we should have been notified of this problem so that we could have acted upon it.

My sincere apologies to the Tillotson's who are a wonderful couple and whom we enjoyed very much having on tour but we were informed of the chauffeur's issues far too late for it to be rectified.
---
Reviewed on 14 Aug 2005 by
Lorna Lindfield
1. What was the most memorable or exciting part of your holiday?

Watching, and listening to, the elephants eating grass in Uda Walawe national Park, closely followed by climbing Sigiriya.


2. What tips would you give other travellers booking this holiday?

Get a lot of 100 rupee notes for tips and you do not need the long sleeves for the hills in August.


3. Did you feel that your holiday benefited local people, and minimized impacts on the environment?

After the tsunami, tourist numbers are down so the people need your tips and for you to trade. Labour is plentiful but there are still not enough jobs for everyone. It is also good to be able to let people practise their English with you. Apart from the perpetual hooting of the car driver the impact on the environment was minimal.

---
Popular similar holidays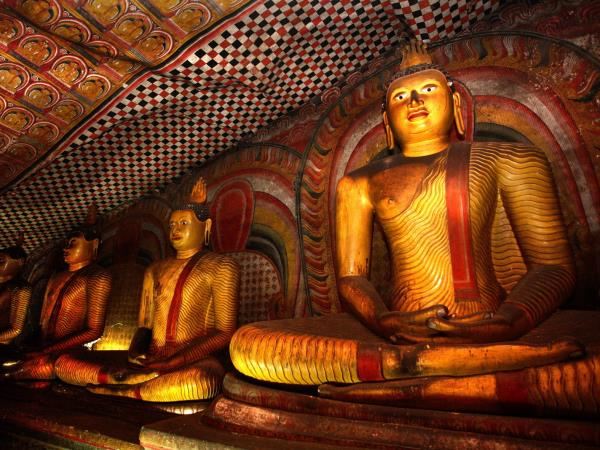 Independent tailor made holidays to Sri Lanka
From £2145 15 days including UK flights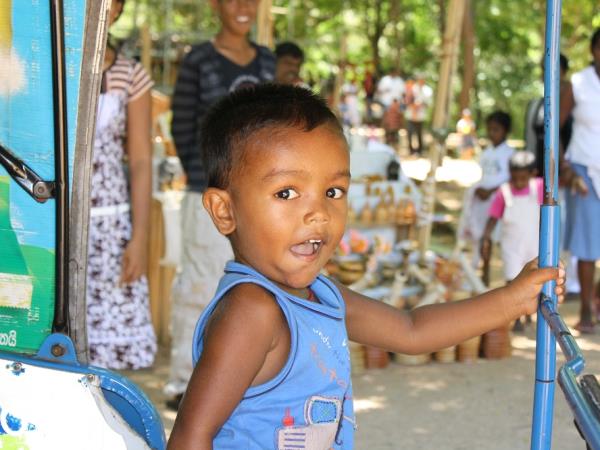 A fabulous family holiday including the best of Sri Lanka
From £1650 - £2200 15 days excluding flights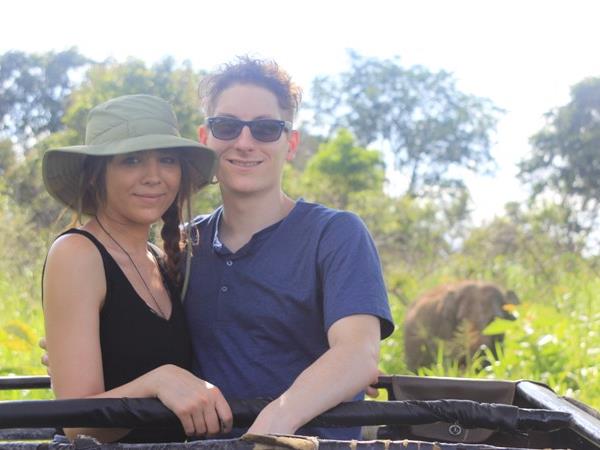 An exciting mix of culture, nature, wildlife and beaches
From £1658 14 days excluding flights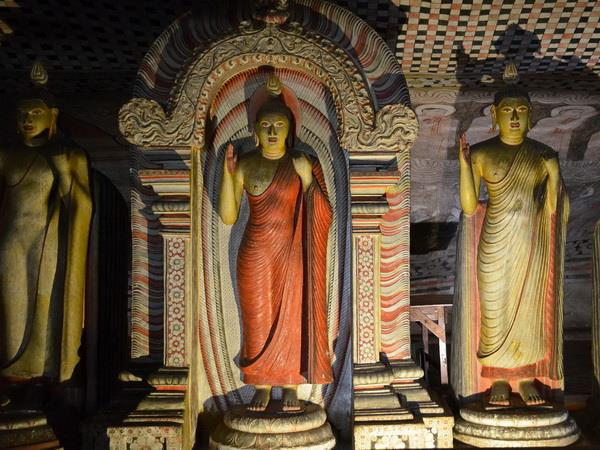 Sri Lanka; wildlife, landscapes, culture and history
From £1540 - £1575 14 days excluding flights