"An eight day small group tour, travelling with photographic experts to capture the natural beauty of Norway's Lofoten Islands in winter. Fjords. Northern Lights. Cameras. Action. "
Highlights
Lofoten Islands | Arctic Circle | Ramberg | Norwegian fjords | Photography workshops | Lowlight photography | Accommodation on Arctic Sea | Reine Fjord ferry | Skagsanden Beach, Flakstadøya | Utakleiv Beach, Vestvågøya | Vikten | Fredvang
Description of Lofoten Islands winter photography holiday, Norway
This Lofoten Islands photography holiday is all about capturing these magnificent Arctic landscapes during the winter months of February and March. Following on from our very popular summer photography holiday, we are now delighted to open up this spectacular archipelago during winter months to keen photographers. It really is another world.

The Lofoten Islands, off Norway's NW coast, have a truly invigorating and inspiring natural heritage with icy fjords enveloped by white, snow covered mountains and spreading beyond all of that, the Arctic Sea. We stay in Ramberg, just above the Arctic Circle, giving plenty of opportunities for dramatic low light photography at this time of year, creating extraordinary ambience for photography. This village is also north facing, meaning that we are well located to capture the Aurora Borealis too, every photographer's dream, a phenomenon we are experienced in photographing and therefore expert teachers in this area. If the Arctic landscapes, Aurora and tranquil snow capped villages are what you love to photograph, then this workshop will be perfect for you.

Accommodation

We stay in cabin style accommodation overlooking the Arctic Ocean. You will have your own rooms and bathrooms whether you are travelling solo or in a pair, although single cabins are allocated on a first come first served basis. Otherwise, you may need to share one with another guest of the same gender. There is a communal kitchen and lounge, all warm and comfortable during these winter months. There is also a restaurant and bar where we enjoy mealtimes together. The workshops and tutorials take place in a nearby house where our teachers are staying, with facilities and space to discuss our photography and techniques.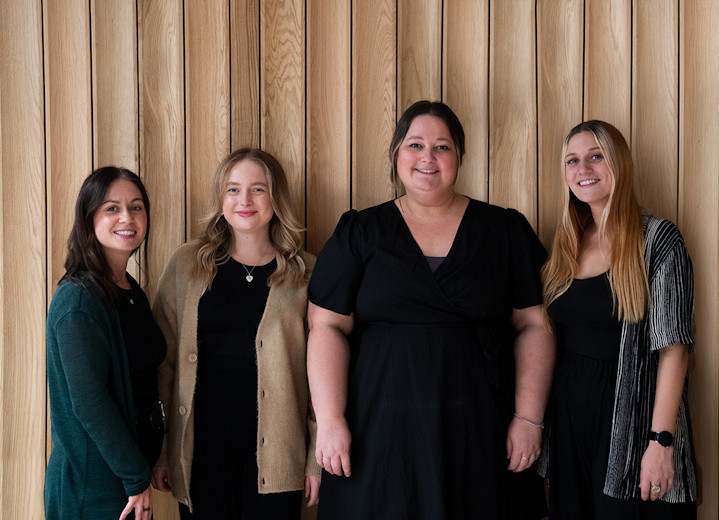 Responsible tourism
Lofoten Islands winter photography holiday, Norway
Carbon reduction
Your holiday will help support local people and conservation. We must also reduce CO2. Learn about the CO2 emissions of this holiday and how to reduce them.
Environment
The Lofoten islands are a large group of islands off the North West coast of Norway. They are home to the world's largest cod and herring stocks, shoals of sperm and killer whales and extensive sea bird colonies. The waters also contain the world's biggest coldwater coral reef, discovered and protected only recently. The nature and wildlife of Lofoten is unlike any in Norway and the world.

Lofoten is currently being considered a UNESCO world heritage site. We support this move as a means to protect this environment and as a positive move towards sustainable tourism.

Our photographic tutor is a main contributor to both the old and new Lofoten Guide that highlights sound environmental practices to protect the Lofoten Islands. We bring environmental issues re Lofoten to the attention of our participants. For example:

The oil industry is lobbying heavily to get rights to use the oil resources outside of Lofoten; they argue that this will bring wealth to Lofoten. Environmentalists state that oil will damage the natural resources and fishing which the island is dependant on. There is a marked opposition to oil and gas activity from fishermen in this region.

We encourage visitors to walk/hike if possible and to observe the following environmentally sound practices.

When out in wild places keep erosion to a minimum, keep to footpaths and avoid stepping on or picking native flora.

Use water sparingly and avoid buying plastic bottles of water. Use your own metal or heavy-duty plastic bottle such as Nalgene to refill with water from a safe source as recommended. In Lofoten it is not necessary to buy water from a shop, as sources are exceptionally pure.

River water could also be drinking water, do not contaminate water supplies by washing in it. Any washing products should be phosphate free.

Minimise pollution, and carry out all litter. Lofoten has one of the lowest levels of environmental pollution in the world and we support keeping it this way.

We make our images freely available to organisations that are actively encouraging sound environmental practices

Wherever possible we work electronically, we are totally web based and our paper use is minimal.
Community
Lofoten communities rely on traditional ways of making a living. Tourism, fishing, farming and local crafts such as knitting are seen as a viable and sustainable way of living. We actively support these community initiatives in the following ways:

Our locations are spread across the islands. We stay in family run initiatives, guest houses, converted fishermans cabins etc. we are rewarded with a very personal service, quieter locations, fresher home grown produce and insight into the lives and folklore of local people. We always ensure that participants on our holidays get the opportunity to see and purchase local products.

Local food can be obtained easily in Lofoten, for example fish, lamb and dairy products. Each day we buy local produce for our picnic lunches to be eaten on location and our accommodations pride themselves in introducing us to local Lofoten fare for both breakfast and dinner.

On this trip we always take time to visit and support the local museums, art galleries and any local initiatives that may be happening in the villages that we visit. We take boat trips with local operators to support those three particular communities directly.

Fishing which has been the traditional source of income for the island communities is undergoing changes. Big trawlers are buying the fish quotas and often unloading in other countries and possibly damaging wildlife with their trawls. We support policy changes on a national level that could make coastal fishery viable again and thereby support a living fishing community.

We make our images freely available to organisations that are actively encouraging sustainable community initiatives

All of our service suppliers are informed of our responsible travel policy which is clearly visible on our website.
4 Reviews of Lofoten Islands winter photography holiday, Norway
---
Reviewed on 19 Jun 2019 by
Renate Levi
1. What was the most memorable or exciting part of your holiday?

So hard to say on a wonderful trip as this. Probably most exciting was the Sea Eagle Safari, zooming into the Troll Fjord on Rib boat and spotting/ photographing sea eagles


2. What tips would you give other travellers booking this holiday?

To take only casual clothes - a variety of fleece tops, thermals, warm jacket. Lots of layers work best to keep warm


3. Did you feel that your holiday benefited local people, reduced environmental impacts or supported conservation?

No


4. Finally, how would you rate your holiday overall?

One of the most wonderful holidays of my life - everything totally exceeded my expectations. Our 2 lovely guides....(names Andy & Cubby etc as before...) put all their effort into assisting us with photography & general matters, driving us to the most magical spots in the Lofoten and also making the trip a lot of fun. Absolutely amazing, wonderful guys, with whom I could share my own passion for beautiful nature - a privilege to spend time with.
Read the operator's response here:
Thanks for a such a lovely review about your recent holiday with us in Lofoten. I just wanted to add that almost all the operators that we use are local, these include Tordis at our Ramberg accommodation, Gunnar who runs our Sea eagle Safari and Therese's family who operate the small boat going out to the Gannet colony. We also use the local ferry and eat mainly locally sourced food which is delicious! As photographers our environmental impact is low, our guides are well versed in keeping the environmental impact of our small groups (max 10) to a minimum. ps we have enjoyed seeing your super images from this trip...
---
Reviewed on 28 Feb 2019 by
Carol Clarke
1. What was the most memorable or exciting part of your holiday?

Being out, taking photos on the two days of sun and snow at the beginning ending with a good display of the Aurora Borealis at night. The chance to work with two highly experienced and caring photographer-guides both in the field and on the computers.


2. What tips would you give other travellers booking this holiday?

The photographs in the brochure are somewhat misleading! The weather is very unpredictable in the Arctic in February. You don't need 'nice' weather to enjoy the photography but it can also be very wet and windy for several days on end. Don't set expectations too high. Shoe 'grippers' and a very sturdy (ie not lightweight travel) tripod are essential. The accommodation and food were very good: a haven after days out in gales and driving rain!


3. Did you feel that your holiday benefited local people, reduced environmental impacts or supported conservation?

Yes. There weren't many tourists around in February and many cafes were shut but we did support those that were open.


4. Finally, how would you rate your holiday overall?

An excellent experience marred only by some very unfortunate weather. I will be happy to book with Responsible Travel again.
---
Reviewed on 24 Feb 2018 by
Vivien Zheng
1. What was the most memorable or exciting part of your holiday?

The location of the stay was particularly chosen for the best view of the landscape and aurora. We had very fine weather throughout the trip in which we had lots of sunshine mixed with some clouds. I feel blessed to be able to experience the fine weather and lighting which is crucial to outdoor photography. The most exciting part was my cabin was facing the beach and I was able to see the aurora almost every night. Sometimes I waited until it got stronger before I grabbed my gear to go out. A much better way instead of waiting in the cold for hours for it to show up. A big thumbs up for the thoughtfulness of our tour operator in terms of choosing a great location to stay.


2. What tips would you give other travellers booking this holiday?

Windproof and waterproof jacket is a must. One time we were out shooting when there was heavy snowfall. Although there was an option for people to stay in a cafe, it was a great experience to be able photograph in a snow storm. Also, spikes is a must for the safety of the person and the photography gears. Couple of times, we had to hike up on an icy hill. Without the spikes, it would be too dangerous.


3. Did you feel that your holiday benefited local people, reduced environmental impacts or supported conservation?

Yes. We stayed in one place the entire trip. The owner and staff were very friendly and we ate food sourced locally with different kinds of fish.


4. Finally, how would you rate your holiday overall?

I would give a 6 star for the organization and planning of the trip. This is the second time I had traveled with the tour operator within the last 6 months. The first trip was in Iceland and they'd done a fantastic job. I had Cubby again as the photography tutor and he did as well as the last trip in terms of attending to my photography needs. He taught me more skills such as aurora shooting this time and suggested composition skills throughout the trip and those pictures turned out to be fabulous! I had very much enjoyed his company and sense of humor which made the trip much joyful like last time. Andy was also wonderful. He helped me to achieve the right shot when asking the question. He did very well in briefing what's ahead the next day and prepare ourselves for the upcoming needs not only for the gears but personal safety. Both Cubby and Andy were highly responsible to everyone's needs. And never hesitate to help out when questions were raised. The timing of the shooting opportunities was well planned according to the weather forecast. And many times, it was well paid off. One day, we had a heavy snowfall. According to the weather forecast it was going to clear up around sunset hour. We stayed in the van and had lunch in the storm. The experience itself was quite fascinating. The sky was all gray and windy. But miraculously, it did get cleared up within minutes right around sunset hours. Because of the decision to stay, we had one of the most beautiful sunset shots on the beach. It was the first time that I realize the ocean water can be in an emerald green color instead of deep blue. The water was so clear in the shots that I can almost see through the bottom.

As a result, I believe the decision making is a big part of making or breaking the photography opportunities. Cubby and Andy had timed the shooting spots
with the right weather and lighting very accurately and no one was disappointed. We hardly missed any sunset and sunrise opportunities. We even drove out few nights to find low light pollution spots for the aurora shooting. I like how we had the opportunity to see everyone else's work on the last night. We had a slide show in Lighrooom and everyone was impressed by each other's work. I have to give 6 stars to our tour operator this time because of the effort that the tutors had made to make this trip such superb experience! I feel another big improvement in my photography skills under the professional supervision of Cubby and Andy.

I have one suggestion to make for improvement which is in the choice of the 2 course meal. I wish there was an option of getting the appetizer or desert with the main meal. We had desert after every meal except for the last meal which we had soup. For someone like me who is not that fond of eating sweets, having desert every night was too rich. I prefer to have soup or salad if there is a choice. When I was in Iceland, I had a choice and I chose the appetizer. Other than that, everything else is positive and fantastic. I would definitely choose our tour operator again and recommend to other people about this company! The quality of service in the office and in the field is outstanding and excellent!
---
Reviewed on 06 Apr 2017 by
Martyn Sharples
1. What was the most memorable or exciting part of your holiday?

The whole holiday was memorable from the stormy maritime weather to the dramatic scenery of the snow covered mountains and beaches and the cozy cabins we retreated to at the end of the day.


2. What tips would you give other travellers booking this holiday?

Have realistic expectations and be prepared. It is a winter holiday in an isolated part of the world and as such, the weather may be extreme and constantly changing, facilities may be closed and shops and cafes will have limited opening hours. The choice and availability of some types of food will be limited.


3. Did you feel that your holiday benefited local people, reduced environmental impacts or supported conservation?

The holiday will have generated income for some local businesses at a time of year when there were very few tourists.


4. Finally, how would you rate your holiday overall?

This holiday exceeded all of my expectations. The accommodation and food at the resort were excellent and the staff were friendly and efficient. I had special dietary needs that were meticulously met. The tour management and preparation for the tour was excellent. The tour leaders worked very hard for very long hours over the duration of the holiday to ensure that every opportunity to explore the islands and be in the right place at the right time was grasped. The technical support offered by the tour leaders was appropriate and practical.
---
Popular similar holidays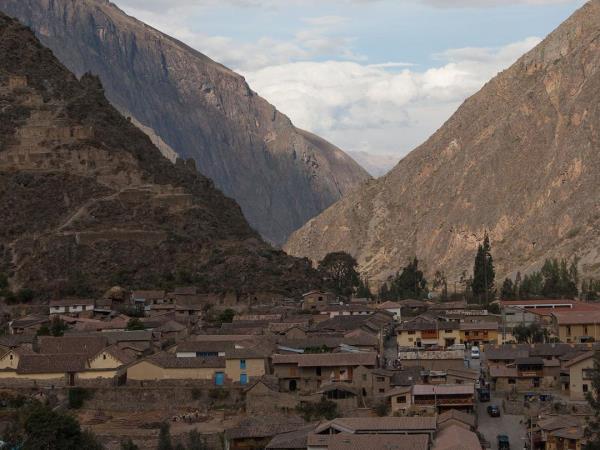 Discover the Andean landscapes and culture in Peru & Bolivia
From £1222 - £1749 21 days excluding flights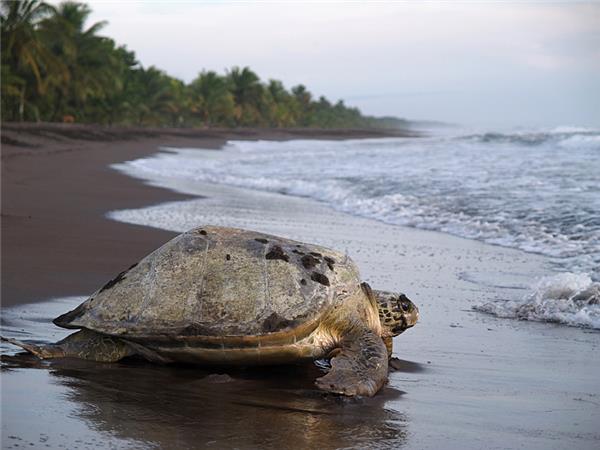 An amazing variety of Costa Rican wildlife
From £2949 - £4299 16 days including UK flights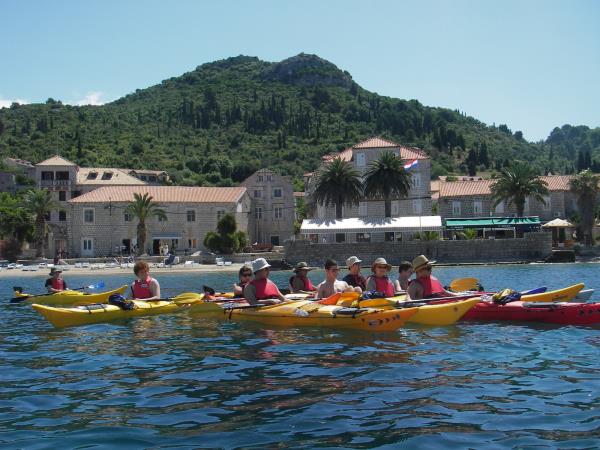 Relaxing & fun family kayaking holiday on Croatian islands
From €785 8 days excluding flights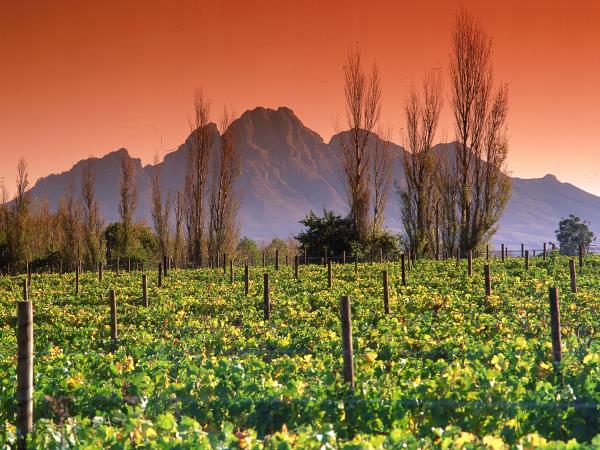 Ideally suited for the first-time visitor to South Africa
From £4315 16 days including UK flights