"Six day data collection project where volunteers will work alongside scientists, researchers and dolphins whilst living in a field station overlooking the Gulf of Ambracia."
Highlights
Field station accommodation | research training | conservation, safety and orientation presentation | research boat | data collection | downloading research data | cooking and cleaning rota | daily dinner and discussion | lights out at 11pm |
Description of Dolphin conservation in Greece
Watching dolphins in Greece has been a cultural pastime since ancient times with works of art and numerous myths and legends inspired by these incredible creatures and their relationship with man and the natural world.

Volunteering to help conserve populations of dolphins in Greece is one way to get closer to marine life in a responsible way which is why this six day dolphin conservation experience in the east Ionian is such an exciting prospect.

Our dolphin conservation studies have been running for more than two decades with over 1000 nature lovers volunteering from all over the world to take part and support data collection relating to dolphins in Greece.

Our scientific research is based around respectfully managing local resources in order to create a sustainable working partnership with the local community and the dolphin population living in the east Ionian.

This six day volunteering project allows you to become part of the dedicated team of scientists and researchers where your day-to-day tasks will revolve around data collection surveys which require participants to get to know dolphins and work closely with pods to get the best results.

What research methods we use for data collection:

Our surveys are conducted on a daily basis from an inflatable boat that's got a rigid-hull and 100hp out-board motor.

Photo ID is used on dolphins to monitor numbers, distribution, environment, social activity and successful rates of breeding.

Long lasting data recordings will be analysed using GIS software packages.

Further records will be made relating to other animals in the east Ionian, such as: monk seals, turtles, fish and seabirds.

Unfortunately, sometimes we discover dead dolphins that have stranded along the shore or are found adrift within our area of study. In these cases we need to try to find out what was the cause of death and collect biological samples for further scientific tests.

Another feature of our studies is to assess the relationship with dolphins and humans working within the local fishing industry.

Training for our dolphin volunteers in Greece:

All volunteers needed to become part of our scientific team and enjoy fully this enriching experience is a positive attitude, an open and flexible mind, and a strong desire to help. Project's personnel will provide the basic training needed in terms of collecting data.

Accommodation for volunteers and permanent members of the research team is within the peaceful village of Vonitsa which overlooks the Gulf of Ambracia and falls within the shadow of an impressive-looking medieval castle.

This six day dolphin volunteering project in Greece is the best way to combine a unique experience with first-hand knowledge of conservation as well as learning about what inspires experts and volunteers to keep up the good work of protecting marine ecosystems in the east Ionian.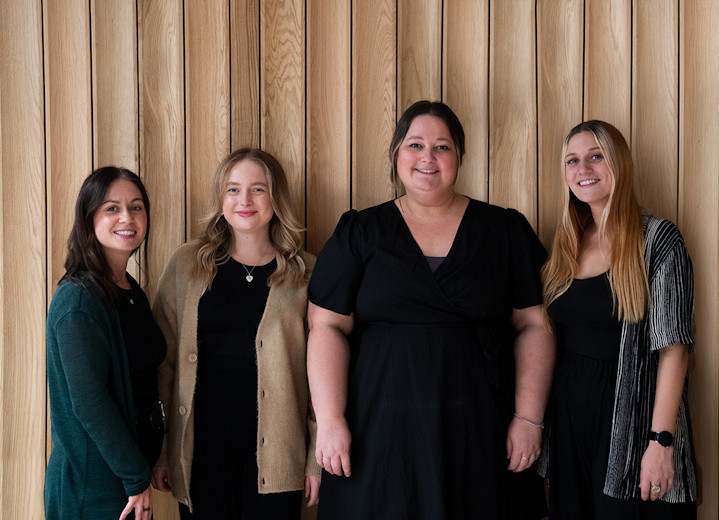 Check dates, prices & availability
Date
Price per adult
Basis
Status
19 Aug 2018
€ 750
excluding flights
Full
26 Aug 2018
€ 720
excluding flights
Full
Responsible tourism
Responsible tourism: Dolphin conservation in Greece
Environment
Dolphins inhabiting the coastal waters of Greece are facing significant threats. Some dolphin populations must deal with increasing human encroachment, while others have disappeared altogether from portions of their former range. At the Ionian Dolphin Project we work to ensure the long-term viability of two dolphin species living in two coastal areas of western Greece: the Gulf of Ambracia and the Inner Ionian Sea archipelago.
These two dolphin species are:
- Bottlenose dolphins (Tursiops truncatus), the most abundant coastal cetacean species in the Mediterranean Sea, have been negatively affected in numerous ways by human activities. Until the 1960s, they were one of the main targets of culling campaigns, resulting in thousands of animals killed. In recent times, incidental mortality in fishing gear, prey depletion caused by overfishing, habitat degradation, boat traffic, noise and health effects caused by pollution are important threats. Mediterranean bottlenose dolphins have been proposed for classification as Vulnerable in a recent Red List assessment by IUCN.
- Short-beaked common dolphins (Delphinus delphis), once one of the most abundant cetacean species in the Mediterranean Sea, have declined throughout the region since the 1960s. In 2003 their Mediterranean population was classified as Endangered in the IUCN Red List. In 2006 they have been included in Appendix I and II of the Convention on the Conservation of Migratory Species (Bonn Convention – CMS). The causes of their decline include prey depletion by overfishing and incidental mortality in fishing gear.
The Ionian Dolphin Project aims to understand, through long-term monitoring, how the local dolphin communities interact with their environment and how human activities—particularly fisheries and pollution—may affect its conservation status. By deploying state-of-the-art techniques, the project contributes tools to 1) inform management action, 2) promote marine conservation in Greece, and 3) support conservation efforts in the wider Mediterranean region.
Community
The Ionian Dolphin Project does not only focus on scientific research on dolphins. For years we have been developing numerous educational and public awareness initiatives to promote marine conservation among the local communities. Capacity building and education activities including lectures and direct involvement in field work and data analysis have benefited a large number of students, researchers and volunteers from around the world. A total of about 1,200 volunteers from 40+ nations, encompassing the five continents, participated in these field courses.
For the last few years we organized "Dolphin Day" events and numerous lectures in local schools. Presentations were given annually since 1997 to inform the local community about the work done by the IDP and raise awareness about dolphins and marine conservation. A total of 3,500+ individuals (age: 4-80 years) attended public presentations given by our personnel between 2004 and 2013. In August 2013 we went a step further by organizing a special event in the seafront of the village of Vonitsa; THE NATURE OF AMVRAKIKOS. The celebration was a great success; it took off around 7pm and went on until close to midnight and a number of new initiatives were organized, including the participation of local cultural associations and fishermen. Detail can be found at http://ioniandolphinproject.org/2013/08/14/great-success-of-the-nature-of-amvrakikos-celebration/
Since April 2012 the Ionian Dolphin Project has a brand new web site with basic information about the project activities, as well as the latest news in our blog. With this new initiative the IDP aims to increase the interest about the conservation of cetaceans of the Ionian Sea, by encouraging residents, charter/flotillas sailing holiday operators and visitors to the area to report their sightings of cetaceans, through a user-friendly on-line form (www.ioniandolphinproject.org).
Nowadays the use of digital cameras, cell phones and other devices capable of recording easily several minutes of video, or to capture high quality digital images is widespread among boaters. Using our on-line sighting form videos and images can be sent to us to facilitate additional information and to allow us to confirm the identification of the species reported. It also includes essential information about the cetacean species found in the Greek seas and identification tips.
The number of charter boats and flotilla sailing holiday companies operating around the Ionian Islands has steadily increased during the last decade. Together they pose a fleet of several hundred boats, regularly navigating the waters between the islands of Zakynthos and Corfu. The resulting activity of this large fleet not only offers a huge potential for the recording of opportunistic cetacean sightings, but also calls for the design of adequate education and awareness initiatives addressed to boat users. This increase in boat traffic and the potential disturbance it generates pose a threat to cetacean populations by causing unnecessary stress by disrupting their natural behaviors. Such threats can be minimised by applying a basic code of conduct when coming across a group of dolphins or whales. With this aim we came out with the BE DOLPHIN SMART initiative. Since the website came to life we received more than 200 reports of dolphin encounters in the area and the local ports and marinas have joined in to help spread the word among boaters.
Popular similar holidays
Track wild bears & explore the wilderness with park rangers
From €550 5 days excluding flights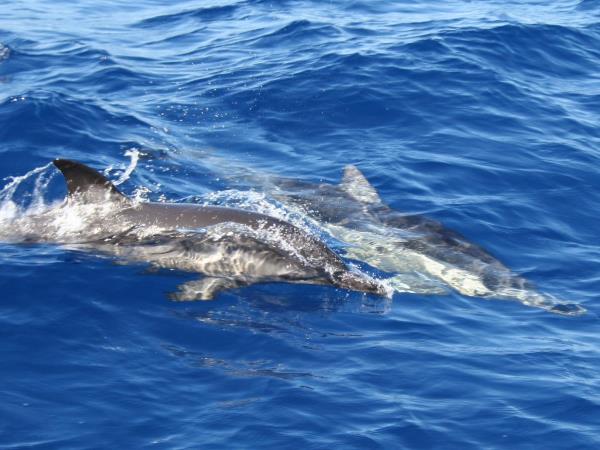 A unique wildlife & sailing adventure
From £683 - £759 7 days excluding flights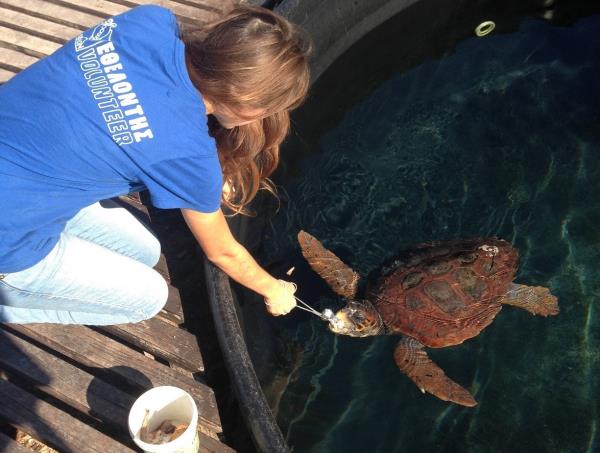 Volunteer with sea turtles & maintain Island walking trails
From €895 8 days excluding flights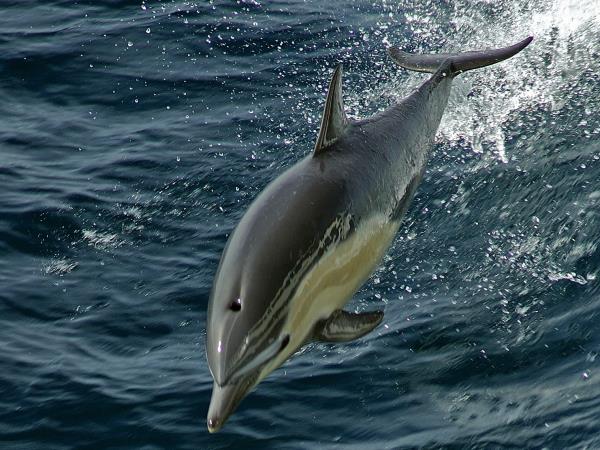 Holiday on lovely Greek Island with daily dolphin tours
From €750 7 days excluding flights