"Blue whales migrate through these Atlantic waters each May, and this tour offers the chance to observe them in the company of an expert whale watching guide."
Highlights
Blue and Sperm Whale sightings | Chance to see Pilot Whales, Orcas and seven species of dolphin | Turtles and Manta rays | Visit to 'Vigia' lookout tower | Optional: jeep tour of island, wine tasting at vineyard, hiking and nature walks, botanical gardens, cycling, visiting caves
Description of Blue Whale tour in the Azores
**Both these tours have the option to extend to 9 nights and further trips to sea if you would like a longer stay. Please enquire about additional dates in April, May and June if you are unable to join us on the group dates.**


The Portuguese islands of the Azores sit conveniently in the middle of the mid-Atlantic feeding grounds of the world's largest animal: the blue whale. Our small group, blue whale tour in the Azores is an incredible opportunity to observe these giants in their natural habitat, and sightings over the past few years have been exceptional. Your chances are boosted further as you'll be travelling on this Azores blue whale tour with an expert marine biologist, and be hosted by one of the most established and responsible companies on the islands, who have been running whale and dolphin watching trips here for 20 years. Tour details - Four full day excursions at sea aboard a catamaran with toilet facilities. Max. 12 passengers, lunch served onboard. - The tour is hosted by Lisa Steiner, an expert whale researcher, naturalist and guide who lives in the Azores. - Seven nights in a charming, 4* hotel, including breakfast. - Complimentary welcome drinks. - A group meal at the beginning and end of the holiday, with your guide. - Accompanied by a guide for the duration of the trip. - Optional land based excursions can be arranged. Over the week, you will enjoy four full days at sea aboard our well equipped catamaran, with an elevated viewing platform and loungers on comfortable decks. Your biologist guide, Lisa Steiner, will give talks and presentations to share her extensive knowledge of whales, and you'll be served lunch onboard in between sightings. Back on shore, your 4* hotel overlooks Horta's harbour and is located conveniently close to town. Our skilled and respectful boat drivers know how to approach the blue whales with minimal disturbance. Our commitment to responsible tourism extends to the land as well; you will be travelling in a small group (up to 12 people), on an island where tourism remains small scale and benefits the local community.

Why are Blue whales choosing the Azores? In spring, a phytoplankton bloom in the waters around the Azores attracts huge gatherings of hungry blue, fin and sei whales, which are migrating to their feeding grounds further north in the Atlantic. Sperm whales are often seen here, too, as are short finned pilot whales, orcas and seven dolphin species. Keep an eye out for sea birds, manta rays and sea turtles. May and early June are the peak months for optimum blue whale sightings. Land-based lookouts spot them coming in to feed on the phytoplankton and direct our boats towards these ocean giants. Our blue whale tours are offered when sightings of all species are most likely. When you're not out on the water, you can choose to take jeep tours of the islands, hike through the stunning volcanic scenery, enjoy wine tasting sessions at local vineyards, explore the caves and more.
Day-by-day experiences
| | |
| --- | --- |
| Day 1: | Upon your arrival in the Azores you will receive a welcome briefing and introduction, a complimentary drink and orientation in the local area. You'll meet your expert guide and the whole team. This is an opportunity to discuss the schedule for the week and ask any questions you may have. There will also be free time to rest. In the evening, enjoy a meal with your guide (included in the holiday). This is a good opportunity for you to get to know your guide, the other guests and to sample the local cuisine. |
| Day 2: | Learn all about the history of whaling and whale watching in the Azores with an audio visual presentation, before heading out on the catamaran for your first full day at sea. Looking out for blue whales and other marine life, your expert guide will provide information, discuss the sightings – and you can compare photos with your fellow passengers. Optional island tours can be arranged with our local company and can be incorporated into your schedule. |
| Day 3: | Second full day at sea. In the evening, you can eat at one of the local restaurants, whose specialty is food cooked at your table on a hot lava stone. You can also stroll around the marina. |
| Day 4: | Third full day whale watching tour. |
| Day 5: | Free day, which can be as busy or relaxing as you wish. You can book an additional whale watching trip, or explore the stunning island on a jeep tour. Alternatively, take a more active walking, kayaking or cycling tour of the island. Learn more about the culture of the Azores with a sightseeing tour of spots revealing the island's history, or a vineyard tour including wine tasting or hop on a ferry and visit the neighbouring island of Pico. |
| Day 6: | Final full day blue whale watching tour. Any additional free time today could be spent meeting the Vigia – the traditional lookouts who can spot whales from up to 30km away. It's a great opportunity to try your own whale spotting skills. Explore inland with a nature walk or trip to a nature reserve, or simply relax. Dinner tonight (included in the holiday) will be at your hotel with other guests, followed by an optional presentation about marine biology, research and a conservation project. |
| Day 7: | Free day - a chance for more exploring and perhaps add an escorted land tour (half or full day) to visit and learn about some of the best and most interesting places on the island |
| Day 8 | Final breakfast – with a spot of souvenir shopping if time allows before your departure. Transfers are included |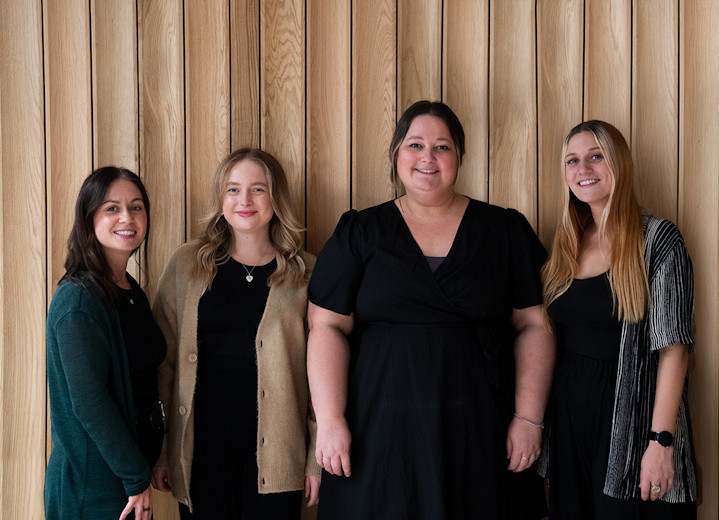 Check dates, prices & availability
Our top tip:
Make sure you know all the features of your camera so you don't miss that all important shot.
Activity level:
Leisurely.
Accomm:
7 nights in a 4* hotel, breakfast included.
Solos:
Solo travellers welcome. Single rooms available with surcharge.
Included:
Accomm., 4 full days at sea, some meals, expert whale researcher and naturalist guide, transfers.
Meals:
All breakfasts. Onboard lunches and 2 dinners included
Responsible tourism
Responsible tourism: Blue Whale tour in the Azores
Environment
The way the boats approach the whales follow local regulations to protect the marine life. We only use licensed boat operators who are very sensitive to the well-being of the dolphins and whales. There is a good spirit of cooperation amongst the boat companies and agreements to respect the animals as a priority.
Research is ongoing on the boats, so these trips are helping to build our knowledge of these fantastic animals. Many of the skippers are professional photographers and maintain a comprehensive photo ID database, in particular sperm whales, bottlenose dolphins and pilot whales. The more we can learn about the whales and dolphins of the Azores the better we can understand things like their migrations and social structures. All this moves us closer to protecting them and the marine environment in a more knowledgeable, effective way.
Guests are encouraged to send in any photos they have taken on the whale watching trips that can be used in the ongoing photo identification projects. Every trip has a huge emphasis on conservation and sustaining the marine environment so future generations may also have the privilege of seeing marine mammals in the wild.
Community
We only work with local suppliers who employ at least 80% local people which means financial benefits to families here. The land based lookouts whose immense skill at tracking the animals previously earned money from whaling now earn money from tourists - an enormous change that we are passionate about supporting. Many of their adult children now skipper the whale watching boats and work within the small scale tourism.
Our whale watching company offers presentations in local schools to educate the children about the marine life on their doorstep with an emphasis on conservation. They are also planning to host an Azorean Whale Festival to promote the islands as one of the key locations worldwide to see whales. The Dolphin and Whale Connection donates a percentage of it's profits to the World Cetacean Alliance (WCA), helping to protect whales and dolphins worldwide.
All the activities we recommend locally are run by Azoreans and are designed to maintain good relationships between visitors and the local people. For example, we sell and promote only local crafts to our guests to support local craft makers and artisans and to spread tourism income to many islanders. Our favourite restaurants are all run by Azorean people, and we do recommend that our visitors try the delicious local cuisine while supporting sustainable local fishermen in particular.
As well as whale watching we offer geological and cultural tours hosted solely by experienced local guides with an in-depth knowledge of their island and its landscape. We support the local vineyards where guests can sample the fantastic Azorean wine and take these locally produced gifts back to people at home.
18 Reviews of Blue Whale tour in the Azores
---
Popular similar holidays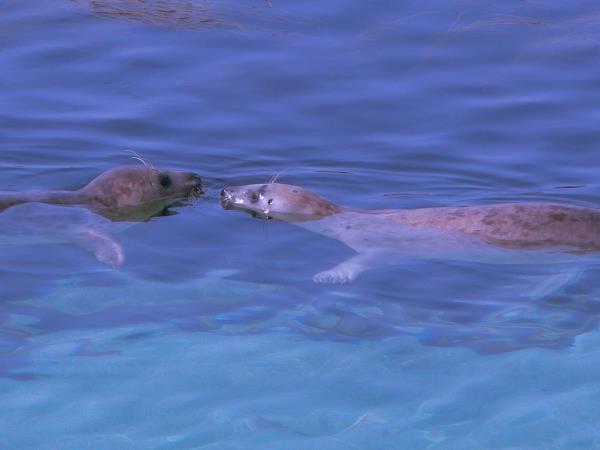 Ultimate week of wildlife spotting on the Isle of Mull
From £950 - £975 7 days excluding flights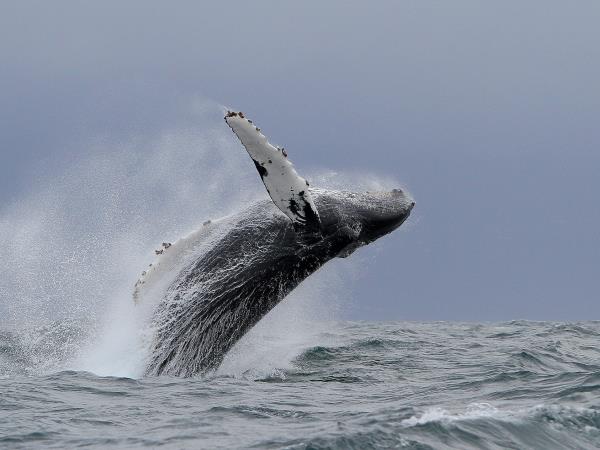 The Azores is one of the best spots for spotting whales – and this is our top selling tour
From £610 - £745 7 days excluding flights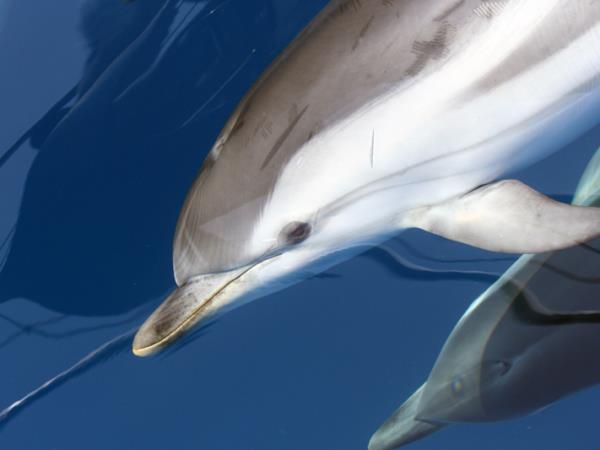 Whale and dolphin conservation trip
From €795 - €910 6 days excluding flights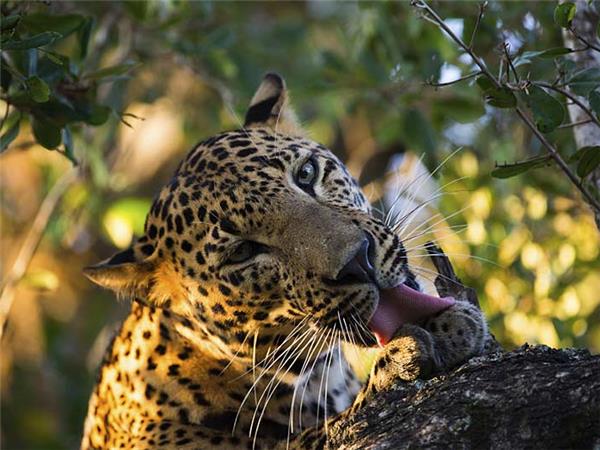 Whales and the wildlife of Yala National Park
From £2479 - £2879 11 days including UK flights