Roaming beneath big skies
Kathy Jarvis from our supplier Andean Trails goes misty-eyed about vast skies and cowboy culture in her Argentina travel advice: "Immense skyscapes are one of Patagonia's key features. Though travelling distances can be long these amazing skies and vast empty scenery are so different you switch into a different time mode – hours float by. Glacier lakes and granite spires are oases in the landscapes. Spit roasted lamb and huge chunks of beef accompanied with a fabulous Malbec epitomises the Argentinian attitude to food: plenty of it, tasty, nourishing and uncomplicated."
Outdoor adventures
Rosie Tobin, from our Argentinean specialists RealWorld Holidays shares her favourite places to cycle and hike in Argentina: "In the north of Argentina, Salta, Purmamarca and Cafayate are great options for outdoorsy types. The reserve of Quebrada del Rio de las Conchas, with its towering red rock formations, is one of the most impressive places to cycle in the whole country, and is reminiscent of some of the more well-known national parks in north America. Close to the border with Bolivia, the Hill of Seven Colours and the Salt Flats north of Purmarmaca offer incredible, diverse scenery to hike in. And you can finish your tour of the region with a bike ride around some of the country's favourite high-altitude vineyards."
A little town on the prairie
In his Argentina travel advice, Myer Henderson from our supplier Say Hueque picks out a favourite Patagonian town as a base for exploring: "El Chaltén is my favourite spot, a centre for hiking and trekking four hours from Calafate – a sleepy town nestled in the heart of lovely mountains. It has some lovely microbreweries, tasty restaurants, small hotels and some nice lodges. But it's so small that you can wake up in the morning, walk ten minutes out of town and you're at the trailhead to go off and start exploring. There's Fitz Roy and Cerro Torre, and you can do horse riding too. It's basically the quintessential Patagonian experience, especially for outdoorsy folks. I love it!"
Meat Feasts
Rosie Tobin, from our Argentina specialists RealWorld Holidays: "For a taste of local Argentinean cuisine, you really can't go wrong with a parilla tour in Buenos Aires. Exploring the best 'hole in the wall' m-eateries with a local guide is such a fun way to spend your first day in the capital."
Public health care in Argentina is generally good – and free, even for foreigners. Waiting times at public hospitals can, however, be long. If you prefer a private doctor/hospital, most will expect payment in cash. Obviously, all travellers should have good travel health insurance to cover emergencies and repatriation. Visit your GP 6-8 weeks before travelling to ensure you have necessary vaccinations – including Yellow Fever, which can affect the regions around Iguazu. Though there is no malaria in Argentina, long sleeves and insect repellent are recommended to prevent the discomfort of bites and stings – we well as other insect-borne diseases such as dengue, which is more prevalent in urban areas. And those planning onward travel to Brazil, Bolivia or Paraguay will need to take extra precautions. Tap water is generally safe to drink anywhere in Argentina. If in doubt, ask. The Spanish would be: 'Se puede tomar el agua de la canilla?' Dial 107 or 911 to request an ambulance.
SAFETY
Buenos Aires is generally as safe as any big city, and it is usually fine to walk around most areas even late at night (or as a lone woman) since many locals will be out on the street enjoying late night Argentine life. Take usual precautions against pickpocketing and bag snatching, particularly at bus stations, busy markets and on the subway, plus the following areas of the city: Constitucion, around the train station; east side of San Telmo; La Boca. You can report theft or other petty crime to the tourist police office at 436 Avenida Corrientes (interpreters available).
Hikers need to be well-prepared in Argentina – trails can be challenging, with few other hikers if you get into any problems. Weather can be very changeable too, especially in areas like Patagonia. Take all usual precautions in terms of water, sun protection, good maps and compass – and inform others where you are going and when you expect to return, if going off on a solo hike. Also carry extra layers of warm clothing, as temperatures can drop suddenly, particularly after sundown. Demonstrations against austerity and associated economic/political issues are quite common, especially in Buenos Aires' Plaza de Mayo. There are ongoing protests in central Buenos Aires over what Argentina sees as the illegal British claim to Las Malvinas (The Falkland Islands), which remains hugely sensitive. Try to keep away from such demonstrations, and avoid speaking English loudly nearby to avoid unnecessary provocation. You are unlikely to experience any real problems other than the crowds but if you want to avoid these keep an eye on local news. To call the police, dial either 101 (24 police helpline in English) or 911. Police can demand identification at any time, so always carry photo ID or a copy of your passport. And always be courteous and helpful to avoid discovering the labyrinthine intricacies of the Argentina legal system.
Our top trip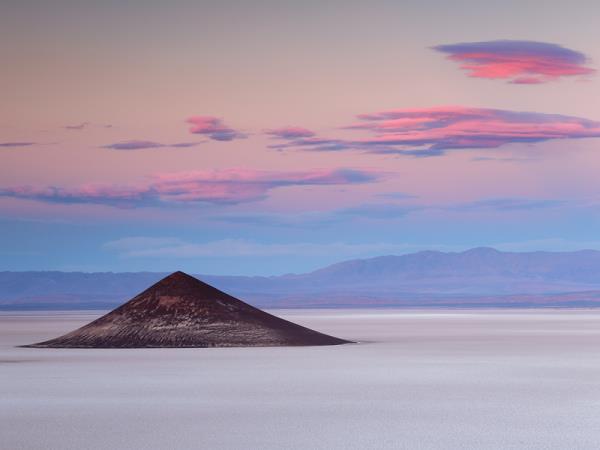 Unique slow travel luxury adventure in North Argentina
From
£6500

to

£8500
23 days
ex flights
Tailor made:
This trip can be tailor made throughout the year to suit your requirements
If you'd like to chat about Argentina or need help finding a holiday to suit you we're very happy to help.

Tips from our travellers in Argentina
At Responsible Travel, we think the best people to advise our travellers are often... other travellers. They always return from our tours with packing tips, weather reports, ideas about what to do - and opinions about what not to.

We have selected some of the most useful Argentina travel advice that our guests have provided over the years to help you make the very most of your holiday - and the space inside your suitcase.

Make sure you're in good shape for long and sometimes challenging hikes in Patagonia.

"Learn some basic Spanish as it really helps understand the people a little more and allows you to fit in a little more easily." – Douglas Pickles

"Be prepared for early starts in the morning but you are rewarded with some breath-taking views. Having US Dollars to exchange was helpful." - Mala Mistry

"[If hiking in Patagonia] make sure you have all the right equipment including a lightweight towel and rain jacket because some parts of the trip involve having to walk with your own stuff. Also the microbrewery at El Chaltén was extremely good!" - Karen Simecek

"Variable exchange rates mean a trip to Buenos Aires is a must for changing money. It was not always easy to find places to change money in other parts of the country." - Jerry Stewart

"Consider going to other parts of Argentina to also take in the less-touristy areas." - Nicole Lindsey

"In Iquazu, all payments for tours are required in cash - no cards accepted. And the US dollar is in favour - but in the shops/restaurants cards are OK." - Vera Alladitta

If you want to see Buenos Aries (and it is worth seeing!!) make sure you book some extra days before or after the tour.