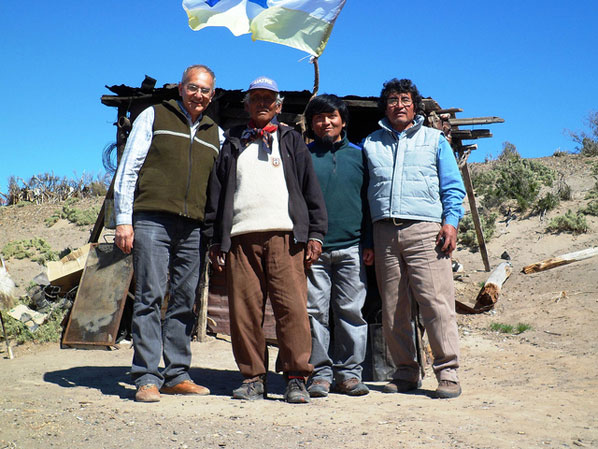 Since the 19th century, many of Argentina's diversity of indigenous peoples have suffered discrimination, intimidation and violence, sometimes in the name of 'economic progress', other times due to sheer prejudice. Thankfully, there are signs that their claims to basic human and land rights are beginning to be heard by Argentina's authorities. "We don't want to be considered as strangers in our own country, poor or useless. We want to live without discrimination. We don't want bloodshed, we just want to reclaim our community," is how Félix Díaz, leader of the Qom indigenous community in the province of Formosa, described the situation to Amnesty International.
With regard to land rights, the interests of native populations have often come into conflict with industry, particularly large-scale agriculture and mining. The UN Special Rapporteur on Indigenous Peoples has criticised the lack of consultation with the communities over development projects and the exploitation of natural resources in territory they consider their own.
This has prompted direct action as the only way to be heard. In 2010, for example, Qom activists blocked the 86 National Route for four months in protest against the building of a National University on what they considered their ancestral lands. Police violently broke up the protest, resulting in at least two deaths. In 2008, a leader of the Pueblo Diaguita community in Tucumán province was shot dead while trying to prevent the removal of his people from their territory by a major landowner. And in 2012, several members of the Nogalito community in Tucumán were beaten and threatened with death by individuals seeking to take over their land.
The Inter-American Commission on Human Rights (IACHR) demanded Argentina stop such violence, while the country's Supreme Court also ordered the government and the National Institution of Indigenous Rights (INAI) to work together to map disputed territories and to guarantee the right to indigenous populations to proper consultations.
Both Argentina's Constitution and international human rights law recognise the right of indigenous peoples to their ancestral lands. Further, in 2006, the National Congress passed a law that ordered the suspension of evictions of all indigenous peoples until the ancestral lands had been mapped through a survey. Despite this, mappings are not taking place and violent evictions continue. "The land is our life. From it we obtain the food and medicines we need. It provides us with the natural resources to make our houses, for our livelihoods. Without the land, we the indigenous people will lose our spiritual roots," says Félix Diaz. Indigenous voices must be heard.
Source:
Amnesty International

What you can do
Take part in tourism which helps boost the welfare of indigenous population – and enriches your own holiday too. Stay in locally-owned accommodation, trek with native guides, shop in artisan markets and participate in traditional festivals and events.