Brazil wildlife holidays travel advice
Will Fox, from On Track Safaris, has plenty of advice on seeing Brazil's wildlife in the Pantanal:
What to expect
"The Pantanal is very different to the Amazon in that it's generally disease free: no malaria or dengue fever. Be prepared to see one of the most stunningly beautiful places on earth. Jaguar sightings are just about guaranteed. Of course, no one can guarantee wildlife sightings but the terrain and waterway access lead to a very high success rate in seeing Jaguars."
Our Brazil wildlife Holidays
Will Fox, from On Track Safaris, has plenty of advice on seeing Brazil's wildlife in the Pantanal:
Travelling in Brazil
"Domestic flights in Brazil are relatively inexpensive and regular, but be aware that the low cost airlines can change flight times or cancel flights. They do give alternatives and good notice of any changes, but it's best to leave a few spare hours for connections with international flights to be sure. Also some domestic carriers charge extra for checked in baggage. Pay these fees online as it costs double to pay at the airport."
Packing tips
"Bring good sun block and good insect repellent if taking a bush walk. No real need for a long lens on a camera, 300mm would be the max, but a lot of photos will be of wildlife that's less than 30m away. You may never see wild jaguars again, so if you possibly can, please bring a good pair of binoculars. Often animals are in deep shade at 30-50m. Without good binoculars, you cannot appreciate the elegant spot patterns and changing expressions of the big cats."
Our top Brazil wildlife Holiday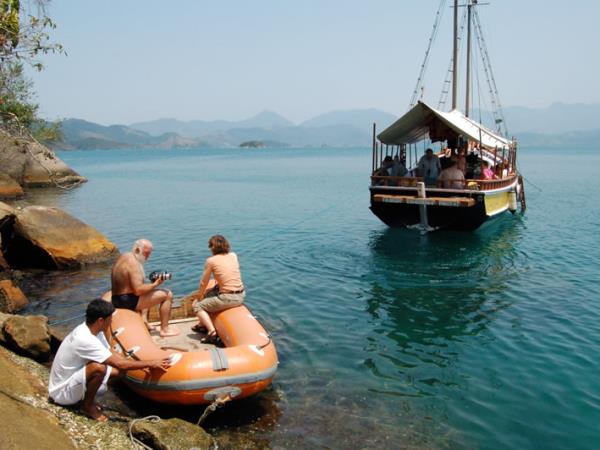 Wildlife & culture roundtrip through Brazil, all tailormade
From
€4795
23 days
ex flights
Tailor made:
This trip can be tailor made throughout the year to suit your requirements
If you'd like to chat about Brazil wildlife or need help finding a holiday to suit you we're very happy to help.

At Responsible Travel, we think the best people to advise our travellers are often... other travellers. They always return from our tours with packing tips, weather reports, ideas about what to do – and opinions about what not to.

We have selected some of the most useful Brazil wildlife travel tips that our guests have provided over the years to help you make the very most of your holiday – and the space inside your suitcase.

Go to the end of the Transpantaneira to Porte Jofre; this seemed the best place for jaguar spotting and for giant otters.

"Do not look for the superb quality types of accommodation standard to be found on African safaris, these locations are not Posadas in the wilderness. The food is not gourmet but very nice and the fish is generally excellent and I asked for the recipe for the beans I liked them so much… The weather was unexpectedly and unseasonably cold and wet for most of the time on the river but this did not stop four sightings of jaguar – two of the same female and two other hunting females. Both hunts were unsuccessful, lucky caiman and capybara!" – Baron-Vahl Amos

"Learn some Portuguese phrases – very little English is spoken or understood outside of the big hotels." – Christine Waddington

The food is not gourmet but very nice and the fish is generally excellent and I asked for the recipe for the beans I liked them so much…

"You will be busy most of the time, on boats or open vehicles, actively looking for wildlife. Which is obviously a good thing! Accommodation is chosen for proximity to wildlife. Don't always expect TVs and hairdryers. Expect an array of amazing wildlife sharing your garden, the input of knowledgeable experts and guides, good plentiful food and friendly lodging staff. Bring plenty of bug spray and some good binoculars. A wonderful experience." – Wendy Briggs

"Manage your expectations. The trip is for good travellers, not tourists. The Motor Yacht Tucano is amazing, but if you expect the luxuries of a modern cruise ship you will be disappointed. You will have the opportunity to make four excursions each day. During the rainy season you will get rained on during three of the four. Your clothes will dry out." – Jim Schwarz

"Go to the end of the Transpantaneira to Porte Jofre; this seemed the best place for jaguar spotting and for giant otters. Although we saw a couple of jaguars at Rio Claro I think we were extremely lucky as sightings here are not as common even our guide was surprised and pleased." – Alan Holmwood
More about Brazil wildlife