Ghana map & highlights
---
Make the most of your time
Ghana is the same size as the UK, but it stretches from tropical coastline through lush green forest and plantations, up to the dry reaches of the Sahel, dotted with scrubland and mud mosques – you can see a lot of Africa on one short trip. The main roads are paved and comfortable to travel on – with congestion only in city centres – and as a result, travel is rarely disrupted even during the wet season. Many places of interest are clustered in the south and are easy to reach from Accra, but if you are heading to the far north though, either stop off at the many sights along the way – or take a short flight; you'll avoid spending a couple of days in a car.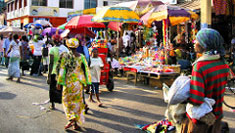 Accra
Accra is a classically chaotic African sprawl of a city; hot, humid, jammed with traffic and utterly overwhelming to the first time visitor. It is a great immersion into modern Ghanaian urban life though, and the covered craft market is a one-stop-shop for fabric, wood carvings and paintings. The National Museum is a convenient introduction to Ghana's history, art and tribal cultures.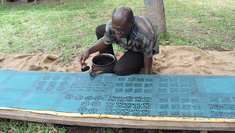 Ashanti Craft Villages
These villages, around the Ashanti capital of Kumasi, are a hub of artists, weavers and woodworkers, and one of the best places to find traditional Ghanaian crafts straight from the producer. Each village has its own speciality; woven kente cloth can be found in Adanwomase, stamped adinkra textiles – used in funerals – are created in Ntonso and in Ahiwaa, you'll see carved wooden dolls and fertility figures.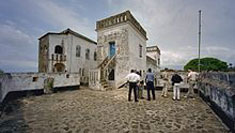 Axim & coast
Coastal Ghana is even more chilled out than the rest of the country, and spending a few days in the tropical beach surroundings of Axim gives the chance to meet local people from the Nzema tribe, eat fried fish at local restaurants, kayak along the coast and visit San Antonio Fort. Nearby, is one of Ghana's last remaining tropical rainforests, and the Amamsuri wetlands are Ghana's largest swamp forest.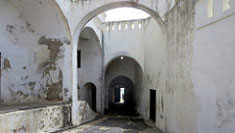 Cape Coast
The Cape Coast Castle is now a UNESCO site; an architecturally beautiful but historically disturbing fortress where up to 1,000 slaves could be held at any one time, awaiting their ship. The dungeons, with their fingernail-scratched walls, and the Door of No Return are particularly moving, as is the nearby river where slaves took their final bath. A museum in the castle explains how the slave trade worked.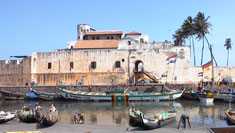 Elmina Castle
Elmina dates back to 1482 – it's the oldest European building in Sub-Saharan Africa. Its glorious architecture belies its harrowing past as one of around 40 slave forts along the coast; a tour, including the 'gate of no return', is sobering but necessary to understand an important part of Africa's not-so-distant history.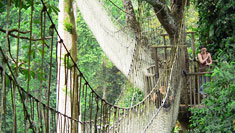 Kakum National Park
This rainforest has been protected since 1931, and shelters forest elephants, giant hogs, monkeys, flying squirrels, 300 bird species and some 650 species of butterfly. They're all surprisingly well hidden though, so it's best to come simply for the experience of being in the forest. A 40m-high walkway takes you through the canopy; guides are required on the trails.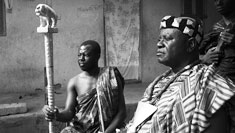 Kumasi
The centre of the Ashanti Kingdom is, at first sight, a typically sprawling, dusty African city – but explore with a local guide and you'll discover its truly tribal pulse. A cultural museum, one of West Africa's largest markets (the 12-hectare Kejetia) and the chance to be invited to a funeral (it's an honour for the deceased…) all reveal that there is more to Kumasi than meets the eye.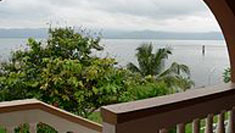 Lake Bosomtwe
This deep lake is a surreal site, sitting in an ancient, 10km-wide impact crater. The local Ashanti believe Bosomtwe to be sacred, visited by the souls of their dead. They have several superstitions regarding the lake, such as the belief that no metal may touch it; you may see local fishermen balanced precariously on wooden planks. In years of poor fishing a cow may be sacrificed here in front of the Ashanti king.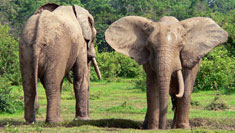 Mole National Park
While a number of large mammals live in Mole, including buffalo, hippo, hyena and numerous antelopes, visitors are drawn here by the elephants. See them on traditional game drives – or track them with a ranger on foot, for a fraction of what it would cost in the game parks of Southern or East Africa. Twitchers will be impressed with the 300 species of bird.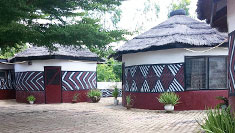 Upper East Region
Ghana's far north is where the tropics turn into the Sahel, the dusty harmattan wind hazes the landscape, and traditional and animistic cultures prevail. Village chiefs hold considerable power, and harvests and rainfall are determined by the use of sacrificial fetish shrines. In Sirigu, learn about the extraordinary painted houses and the handiwork of skilled craftswomen who create baskets and pots.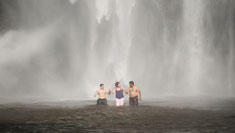 Volta Region
The place to be if you really want to live like a local. The coast is lined with nesting leatherbacks, net-hauling fisherman and a crumbling slave fort at Keta – but save your bathing for the calm lagoons. Live amongst the locals at a friendly ecolodge, take a boat through the mangroves to an island rum-maker, have clothes made up by local seamstresses and simply lose track of time in a lagoon-side hammock.


SAMPLE GHANA ITINERARIES
---
Cultural tour (19 days): Accra – Ashanti craft villages – Kumasi market and palaces – Lake Bosomtwe – Akwasidae festival – Mole National Park – Daboya, a weaving town – Mognori eco village – Lobi village – Boabeng Fiema Monkey Sanctuary – Accra

Culture & wildlife holiday (8 days): Accra – Amedzofe (highest village in Ghana) – Tafi-Atome Monkey Sanctuary – Wli Waterfalls – Lake Volta – Elmina – Kakum National Park – Cape Coast Castle – Assin Manso Slave River – Lake Bosomtwe – Ashanti craft villages – Accra

Coastal tour (7 days): Accra - Cape Coast Castle – Elmina – Axim beach resort – rainforest walk – kayak around the bay – Fort San Antonio – Boboewusi Island – Ankasa Resource Reserve – Nzuelzo stilt village – Fort Apollonia – Kakum National Park – Accra