The Mayan culture is incredibly rich; in pre-Colombian times they had the only known, fully developed writing system in the Americas, as well as complex mathematical and astronomical systems. The remains of their vast cities, with temples and pyramids, can be explored in the jungles today – with Tikal being one of the best known in Guatemala, and Chichen Itzá in Mexico. But one of the most fascinating things for travellers is discovering that this is not all about ancient archaeology and lost civilisations; Mayan culture continues to this day. Indigenous people – mostly Mayan – make up around 40 percent of Guatemala's population, with a further 40 percent identifying as
mestizo
(mixed indigenous and European), making Guatemala the most indigenous country in Central America. "Maya" refers to at least 21 ethnic groups, each with their own language – Ki'che' and Q'eqchi' being the most common.
Sadly, the arrival of the conquistadores was not the only time when the Mayans have suffered, and seen their culture almost wiped out. In the 1980s, a horrific genocide instigated by the government and then president, Efraín Ríos Montt, razed more than 400 villages and left over 200,000 people dead or "disappeared" – the vast majority Mayan. The community is still fighting for justice; in 2013, Ríos Montt was sentenced to 80 years in prison – the first time a head of state has been found guilty of genocide. However, the conviction was subsequently overturned due to the defendant's age. The recent discovery of new evidence has strengthened the Mayans' case, and led to hope that justice will one day be served – but human rights defenders here continue to be threatened and harassed, and crimes committed against indigenous people remain unpunished. The situation does not seem to be improving; from January-August 2016 alone the UN High Commission for Refugees (UNHCR) reported that over 11,000 people fled Guatemala to seek asylum in other countries.*
Source:
Amnesty International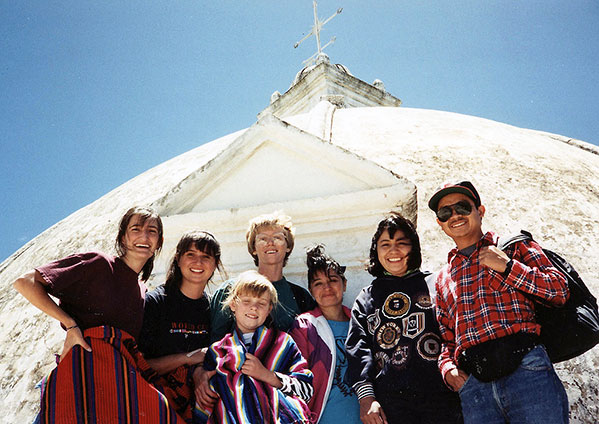 What you can do
Recent estimates suggest that close to 60 percent of Guatemalans live below the national poverty line – the majority of them indigenous people in rural areas. Throughout the country there are a number of opportunities to meet Mayan people and learn more about their heritage, crafts, cuisine and language; these often take place in some of the poorest regions and communities. The villages around Lake Atitlán in particular offer
homestays with local families
, during which guests can learn more about daily life, and share traditionally prepared meals with their hosts. Activities such as these support Mayan culture and encourage people to remain in rural areas and villages rather than migrating to the cities in search of work.
Craft markets abound – with
Chichicastenango's Thursday and Sunday market
one of the largest and most popular. While local people congregate here for the livestock, produce and flowers, tourists will be delighted by the locally produced textiles including blouses, throws, pillowcases, hats and bags, amongst others, as well as brightly dyed yarns for those who prefer to go DIY.
In Antigua,
'Nim Po't
is a vast warehouse of traditional crafts, including hand carved and painted wooden masks and ornaments, as well as the obligatory textiles.
Sololá
, close to Panajachel, hosts a more traditional market on Fridays. There is less to tempt tourists, but it has a far more authentic feel, and you can drink fresh juices or sample local street food – quite possibly without another tourist in sight.
San Juan La Laguna
is a popular place for homestays; it also boasts a number of
weaving cooperatives
. Here, the artisans are striving to return to the use of natural dyes, rather than the chemicals which have become ubiquitous in Guatemalan textiles.
To address some of the greater human rights issues in the country, donate to organisations such as
Amnesty International
and
Human Rights Watch
, which support activists, fight against endemic corruption and seek justice for those killed, disappeared and tortured by the government and military.