Japan cultural highlights
---
MAKE THE MOST OF YOUR TIME
History is well defined by place in Japan as each emperor created his own capital city. The Golden Route is the classic cultural odyssey between Tokyo and Kyoto, following in the footsteps of the Samurai warriors. Both Tokyo and Kyoto proffer a successful marriage between ancient and contemporary culture, with ancient ornamental gardens or temples juxtaposed with metropolis mega madness. Time has seen Japan reinvent itself so often, Tokyo being the ultimate symbol of change from the isolationist Feudal periods to full on mid-19th century internationalization. Nara is a city that reveals the shift from Shintoism to Buddhism, just as Hiroshima represents the shift from war to peace. And everywhere, be it a remote island or mountain trail, you'll find a temple where time simply stands still.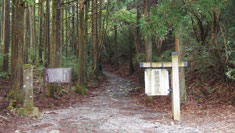 Golden Route
Following the old Tokaido road from Tokyo to Kyoto, you follow in Samurai footsteps for whom this was a pilgrimage trail. The perfect introduction to Japan, dip in and out of highlights such as the UNESCO temples in Kyoto and hot spring baths in Hakone. Originally the well-trodden spiritual paths of Samurai warriors, you will have plenty of moments of enlightenment on this Japanese journey.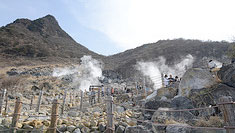 Hakone
Hakone is the mountainous region west of Tokyo, accessible by bullet train to Odawara. The volcanic activity here has meant it has become a hub of hot spring baths, or onsen. Water is almost sacred in Japan, and this is the place for total immersion in onsen culture. Traditional Japanese inns, or ryokans, are very common here, as it was a popular stop off for travellers as far back as the Edo period.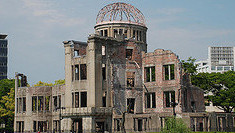 Hiroshima
At first sight, this is a merry metropolis, and then you hit the Peace Park, where the Peace Memorial or Genbaku Dome is a UNESCO site. The only structure remaining after the city was obliterated by the 1945 atomic bomb, and 70,000 of its residents killed, the Memorial, Museum and surrounding Park are places of contemplation. Hiroshima represents Japan's post-war pacifism and is still central to the campaign to ban nuclear arms.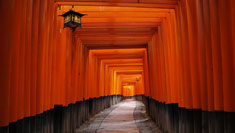 Kyoto
Imperial palaces, 14 UNESCO sites such as the Golden Temple of Kinkakuji and the historic district of Gion, ancient wooden buildings crammed into narrow streets, tea houses, and geishas, Kyoto has your head spinning. As does the smell of incense emanating from the hundreds of tiny temples or shrines. It is also a modern metropolis, where ancient traditions lie alongside tourist tat. But delicate heritage definitely wins the day. A glorious place.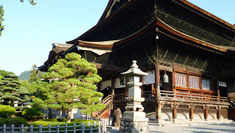 Nagano
Mountain culture is central to Japanese life and no better place for experiencing peak practices than Nagano. Gateway to the Joshin'etsukogen NP, you start to get to grips with why monks sought out such solitary spaces. And still do. They are ethereal like in their beauty. When your day starts with the sound of chanting at Zenko-ji Temple, where you can stay overnight, it feels like you have died and gone to heaven.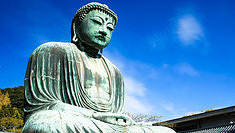 Nara
Nara is like a beautifully wrapped gift, with the highest number of buildings designated National Treasures in Japan. Hardly surprising, as it was the ancient capital and home to seven consecutive emperors, starting in AD 710 – a period that saw a shift from Shintoism to Buddhism. The city now teems with transcendental treats, such as the T?dai-ji temple, the Museum of Buddhist Art and the largest Buddha statue in Japan.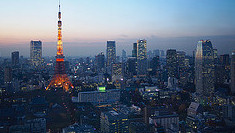 Tokyo
Originally known as Edo, it became capital after Emperor Meiji moved in 1868, the beginning of the Meiji Restoration Period, when Japan went into high gear industrialisation mode. And it hasn't really stopped since then. Crammed and crazy, find cultural breathing space in Hamarikyu Gardens city park, the imperial gardens of Chiyoda, or Asakusa, where the Kaminarimon Thunder Gate, and Senso -ji Temple lie alongside artisan shops.
Japan cultural holidays travel advice
---
TIPS FROM OUR FRIENDS IN JAPAN
Ruth Hubbard, Product Manager of one of our suppliers, Inside Japan Tours gives top Japan cultural holidays advice: "We don't recommend the tuna auction at the Tsukiji fish market in Tokyo any more as this is a working fish market. Tourists were really getting in the way of people working there, and we felt uncomfortable with it. If you do want to go, however, you can do so at four in the morning and get one of the first come first served 100 tickets to witness the tuna auction. However, if you want to go along at 8-9am you still get the feel of the market, and there loads of sushi restaurants for a sushi breakfast. "
"I love the really traditional Gion Festival in Kyoto, in July, when people put on their traditional clothing and parade through the streets. It is fantastic."

Jeremy Spencer of one of our suppliers, Oku Japan, on Japan cultural holidays:
"People think cherry blossom marks the end of spring, but I think it marks the end of winter. Most of Japan is still very dried out and brown when the cherry blossom is out at the end of March/April. Whereas in May, new lush green growth is coming through. And so if, like me, you are interested in plants and flowers, the cherry blossom is a bit of a red herring."

Hello.
If you'd like to chat about cultural Japan or need help finding a holiday to suit you we're very happy to help.
Rosy & team

01273 823 700
Japan cultural holidays travel advice
---
TIPS FROM OUR TRAVELLERS
At Responsible Travel, we think the best people to advise our travellers are often... other travellers. They always return from our tours with packing tips, weather reports, ideas about what to do - and opinions about what not to.
We have selected some of the most useful Japan cultural holiday travel advice that our guests have provided over the years to help you make the very most of your holiday.


---

"Chat to Japanese people as you go - they are so friendly! I had great chats with people on the trains, in the onsen, in the grounds of places we visited, at the sumo! It made it all the more interesting.... plus - check the weather & be prepared." - Julia Young

"I recommend having a half-day guide in Tokyo and Kyoto. We learned a lot about castles and temples based on the guides' expertise." – Sally Vogl

"I would research in advance places/temples to see if they are closed for renovation. Other than that the information pack takes care of everything else." – Georgina Flower

"Thoroughly research exactly what you want to do before you go. We squeezed in some additional visits to places that we didn't think were possible e.g. by getting up early and making use of our Japan rail pass." - Katherine Windibank

"Take the time to try and learn a few basic words - such as thank you and excuse me! The Japanese appreciate the effort even though the conversation will continue in English. I also bought a book on Japanese etiquette, fearful of making a terrible social blunder. At least you will know what to expect! Finally - don't be afraid to try Japanese food!" - Janet Turnbull