Best time to visit Liberia

Liberia has a typically tropical climate. It's hot year round, with temperatures remaining pretty steady, and has it two seasons: hot and wet, and hot, dry and dusty.

Daytime temperatures can range from 23°C to 32°C by the coast; inland can be a little warmer. The Nov-April dry season has fewer mosquitoes and no flood-blocked roads. However, the harmattan wind blows down from the Sahara in Dec – early Feb, bringing uncomfortable dust and dryness, as well as reduced visibility for both photography and sightseeing – so November and mid February are the best times to visit Liberia. March-April are searingly hot and the rains usually begin in May or June and fizzle out in Oct. At this time, the rains turn dirt roads into muddy swamps and even Monrovia can suffer from devastating flooding.
Things to do in Liberia…
Liberia has some incredible beaches, and the country's difficult reputation means that they are wild and unspoilt, and what development there is, is low rise and low key. There are surfing beaches and oceanfront resorts in and around the capital, including sublime Libassa Lodge, an eco-hotel founded in partnership with the forestry authority. Robertsport, a laidback surf town 100km from Monrovia, is one of the continent's great undiscovered surf spots, offering empty golden beaches and a thick mane of rainforest.
Do take the time to learn about the history and culture while you're here. Throughout the country you'll find crumbling colonial buildings that are reminders of the freed American slaves who founded the independent state of Liberia, while the National Museum, based at the former legislature in Monrovia, details the traditions of the country's many ethnic groups, and the history its founders. It's also worth reading up on the brutal civil wars (1989-1997 and 1999-2003), the effects of which are still evident today.
Liberia may be tiny, but it's not short on natural beauty so make sure you get out into the wild while you're here. Hotspots include Chimpanzee Island – an archipelago that's home to a community of rescued chimpanzees; Kpatawee Waterfall, whose tumbling waters and natural pool have sacred significance for the local people; and the area surrounding the popular Libassa Lodge, where you can stroll through botanical gardens, or search for birdlife in the local rainforest.
Things not to do in Liberia…
Part of Liberia's appeal is that it's not a mainstream tourist destination, so you shouldn't expect luxury here. While there are a number of high-end digs in and around Monrovia, elsewhere accommodation tends to be simple, power shortages are common and roads are often little more than dirt tracks. This is all part of the experience though; accommodation will be clean and comfortable and you'll get a more authentic experience than you would if you were staying at an international chain hotel in the city. While Liberia is safe to travel in these days, poor infrastructure means it's still pretty tough going, except for the hardiest of travellers. That's why we don't recommend travelling independently. On small group tours, you'll travel in a private vehicle with an expert local driver and guide, so there's less chance of anything going wrong and if it does, there's help at hand. What's more, you'll have the added bonus of a gaggle of likeminded travellers to share the highs and lows with along the road. Liberia has a rich and varied cuisine, so don't miss out on the local food. Spicy and comforting, it combines strong influences from the southern United States with the flavours of its indigenous ethnic groups. Key dishes include bitter-leaf stew – meat or fish cooked with melon seed, greens and palm oil, and served with fufu (pounded plantain or cassava); and palm butter soup – a rich, spicy soup made with palm nut flesh and meat or vegetables. The seafood is also excellent, with crawfish a particular speciality.
Our top Liberia Holiday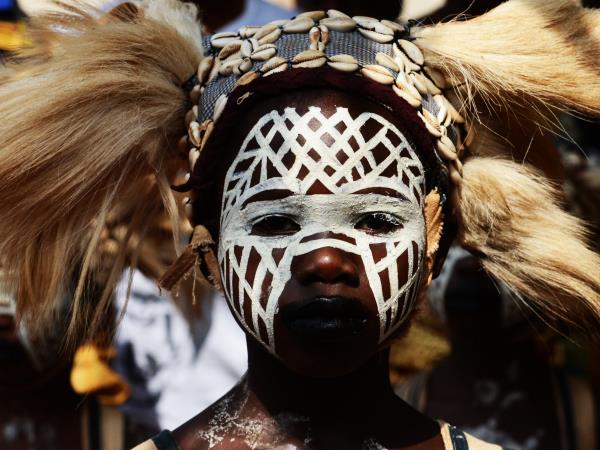 Voodoo heartlands, traditional storytellers and lush islands
From
£8499
4 weeks
ex flights
Small group travel:
2023: 5 Mar, 15 Dec
If you'd like to chat about Liberia or need help finding a holiday to suit you we're very happy to help.

Jim O'Brien, from our expert supplier Native Eye:
Liberia Highlights
"The highlights of a visit here are very much the people - friendly, hospitable and very resourceful and resilient. It also has some great beaches, and interesting wildlife lurking in its forests - although iconic species like the pygmy hippo are nigh on impossible to see for the casual visitor."
Safety
"Liberia suffers a lot from its reputation - a brutal civil war and more recently the Ebola outbreak, but both are long over, and the country is safe to travel to. Even the normally over-cautious FCO doesn't advise again travel to the country. It's moved on a lot since its troubles and is a great destination for those seeking to explore a little visited corner of West Africa."
Independent Travel
"Liberia really doesn't have much of a tourist infrastructure and it can be very difficult to get around, to get accurate and up to date information, and to travel independently."
More about Liberia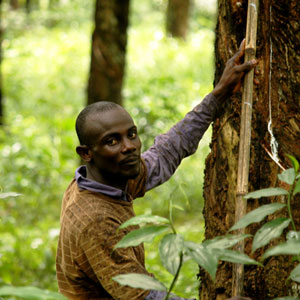 Well off the tourism radar for most people, Liberia is a small package full of big surprises. Open it up and you'll find fantastic surf beaches, thick tracts of rainforest and wildlife filled islands; as well as a people eager to welcome visitors after a long and difficult period scarred by civil war and the Ebola crisis. Read our Liberia travel guide to find out more.