Wildlife in Mexico travel guide
Straddling the boundary between two different biogeographical realms, Mexico is an ever-changing landscape of adventure-inviting animal habitats, from its glittering northern deserts to the steamy, ruin-filled rainforests of the south. Although it only constitutes one percent of the earth's land, it's home to an astonishing 10 percent of all species known to science, making it one of the world's most biologically diverse countries. Whale sharks congregate along the coast, forests bloom orange with the mass arrival of millions of butterflies, and the largest creature to ever live resides in the deep.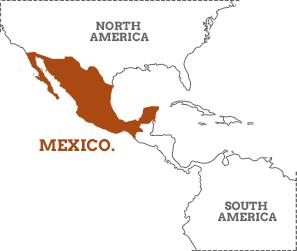 Mexico is a country of natural magnitudes, where butterflies can sway a forest and giants roam the sea.

Although unforgettable, many of Mexico's wild inhabitants are in danger of disappearing altogether and – with many of them endemic to the country – once they're gone, they're gone for good. Done responsibly, wildlife tours can open the door to this endangered animal kingdom while making the wildlife valuable enough to be considered worth preserving, providing a much needed income to the people who protect it.
Read our guide to wildlife holidays in Mexico to find out more.
Where to see wildlife in Mexico
Most wildlife holidays in Mexico are small group tours lasting between one and two weeks. They're largely concentrated around the north-western and south-eastern shores. The long and wild coastline of the Baja peninsula is best explored slowly with a small ship cruise, island hopping and stopping to see coves too small for larger ships to access, or by hiking and kayaking on a multi-activity tour of the coastal highlights. To spend more time in the water, swimming alongside whale sharks and other giants of the sea, choose a centre-based holiday on the coast of Cancun or, to see the magical migration of the Monarch butterflies, choose a stay in central Mexico.
1. Baja California
Perhaps Mexico's most famous location for wildlife, the warm waters surrounding the Baja California peninsula support 40 percent of the world's marine mammals, including the ocean's 'big four': grey, humpback, finback and blue whales. Here, massive plankton blooms attract some of the sea's most elusive inhabitants, gargantuan whale sharks gather en masse and hundreds of islands provide shelter to nesting sea birds.
2. Espiritu Santo
Known as the 'jewel of the Cortez', Isla Espiritu Santo is a biosphere reserve on the east coast of Baja California. Its shallow, fjord-like bays, easily explored by kayak or a guided trek, will reveal a trove of tropical fish. Almost 100 species of bird, from pelicans to hummingbirds, make their nests here and sea lions can always be found swimming offshore.
3. Isla Mujeres
Swimming with whale sharks is on the wildlife wishlist of many snorkellers and divers, and this Mexican island boasts the largest known accumulation of them in the ocean. The most conservation conscious of travellers can choose to join a research-focused holiday, where snorkelling is combined with recording their behaviour and underwater photography. Or you can simply spend your days beneath the waves, swimming alongside these serene giants.
4. Magdalena Bay
Magdalena Bay is one of three bays on Mexico's western coast where grey whales make a regular appearance, arriving in their thousands every year to give birth in the sheltered waters. Far from shy, the friendliest of these mammoth mothers push their calves towards curious onlookers, who are often close enough to reach out and
touch them
. If conditions are right, it's even possible to join them for a swim.
5. Piedra Herrada
The miraculous flight made by monarch butterflies, some 2,500km from their summer homes across Canada and the United States, culminates in central Mexico, where they congregate in their millions in oyamel fir tree forests. This mass migration is best witnessed at the Piedra Herrada sanctuary, an easy two-hour drive from Mexico City, where butterfly-laden branches bend double beneath the weight of the bugs.
6. Yucatan Peninsula
Mexico's Caribbean coast is home to some of its finest coral reefs and several protected wildlife zones. Head out by boat for a tour of uninhabited Isla Contoy, an ornithological treasure where frigates, boobies and other seabirds come to nest. Or pull on your snorkel gear and slip into the deep; the open ocean offers chance encounters with sailfish, dolphins, whale sharks and giant manta rays.
If you'd like to chat about Mexico wildlife or need help finding a holiday to suit you we're very happy to help.

Is a wildlife trip in Mexico for you?
Do go on a Mexico wildlife holiday if…
…you're a water baby. Most Mexico wildlife holidays put show-stopping aquatic animals in the spotlight, particularly the marine mammals, and more often than not you'll be getting right in the deep alongside them. Trips can also cater to the not so water-confident.
…you want to learn something new. Whether you want to try your hand at underwater photography, practice your snorkelling skills or be taught how to tag and weigh turtles, wildlife watching holidays involve more than just watching wildlife.
…you're happy to go with the flow. Wind and other adverse weather can affect the timings of boat trips and make conditions unsuitable for sea kayaking or stand up paddling, and when it comes to wildlife sightings, there are no guarantees.
Don't  go on a Mexico wildlife holiday if….
…you're expecting to just sit back and enjoy the ride. Most holidays are hands on and action-packed; these are wild places, not drive-thru zoos. Hiking, kayaking, snorkelling and swimming feature highly on trip itineraries. …you're not interested in the local culture. Wildlife tourism, when done right, engages the local community. Highlights might include a visit to a traditional Mexican village, talking to rancheros, trying the regional specialities, and staying in family-owned accommodation. …you're more interested in your own experience than the welfare of the wildlife. We all know that wildlife should be kept as it is: wild. Keep your distance, respect local rules and follow your guide's advice. The experience will be more enjoyable for everyone.
More Mexico wildlife articles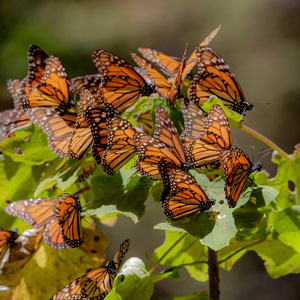 Read about the millions of monarch butterflies that travel 2,500km to Mexico every winter.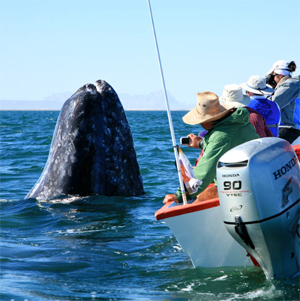 Grey whale watching in Baja is one of the world's most intimate wildlife encounters.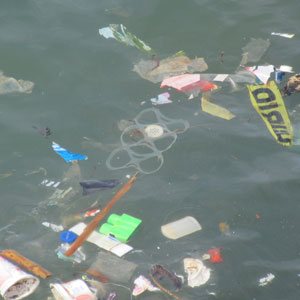 The best wildlife tours are the ones that teach, leave no trace and treat animals with respect.