Best time to visit Nicaragua

In Masaya, every Sunday in Oct and Nov, dancers perform El Baile de Negras. Beautiful and skilfully. And masked. Which conceals the fact that they are all men.

There may be peak times to visit, but there is no best time to visit Nicaragua; it has something glorious all year round. The dry season is Nov-April and the wet season May-Oct so generally, it is busier in the former. In the rainy season the Caribbean is wetter than the Pacific, where afternoon showers last an hour or two. Easter week is very busy, but as local people head to the coast or lakes, the towns are empty. Check out Purísima Festival at the beginning of Dec, with fireworks throughout the month and into New Year.
Things to do in Nicaragua
Things to do in Nicaragua…
Discover Nicaragua's culture, not only by touring the Spanish colonial beauty spots of León or Granada but also by going on a locally run holiday that takes you to the country's heart on food or photography tours, or to meet the artisans living in the historically important Pueblos Blancos villages in the hills around Masaya.
Nicaragua is a country that loves to live, and the adventure holidays on offer capture a real sense of that. Try yoga in the Matagalpa Mountains, wildlife expeditions to Lake Nicaragua's Las Isletas, or river canoeing from there to the jungle lined San Juan River, all the way to the Caribbean. Where the deliciously Creolian, Corn Islands await.
Make Nicaragua part of a Central American road trip – usually with a small group tour taking in not only Nicaragua but also Costa Rica, Guatemala, Honduras, Panama and in some cases El Salvador, even newer to tourism than Nicaragua. You can also go overland by bike, from pretty pueblos to the Pacific, volcanoes to voluptuous islands.
Things not to do in Nicaragua…
If you are over 40 you might still associate Nicaragua with revolution, guerilla warfare and contras, which were very much part of the Nicaraguan vocabulary for many years. They also ended many years ago – 1990 to be precise. The year the Berlin Wall started to be demolished, if that helps put it in perspective.
Think that Nicaragua is a grown up holiday. Nicaragua is perfect for niños. Not only is family life at the heart of Nicaraguan culture, beach life, food life and music, it is great value too.
Go hiking alone in the volcanic regions. Many are still active, and you need the assistance of expert guides.
Worry about spending too much time in the capital, Managua. Head straight to the traditional towns like Matagalpa or Masaya, or the latter's national park for a fiery, fulfilling start to your trip.
Our top Nicaragua Holiday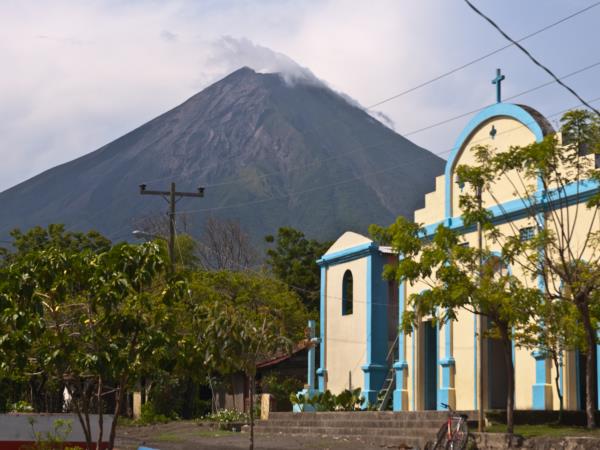 Discover Nicaragua on this action-packed trip
From
£3325
14 days
ex flights
Tailor made:
This trip can be tailor made throughout the year to suit your requirements
If you'd like to chat about Nicaragua or need help finding a holiday to suit you we're very happy to help.

Cultural tips
Jessica Schugel from our Nicaragua holidays specialist, Buen Viaje Tours:

"Nicaragua is caliente – not just in temperature, but also in the culture and the people. There is something very special about it. It's a hot climate so everyone is out on the street, enjoying the breeze. There is a lot of talk and gossip. It's a bit like the Latin American telenovelas, or soap operas, but a living one. They also just put their sexuality out there. It's natural, it's not taboo, and they are very open generally. However, dress respectfully, because even though Nicaraguans are comfortable revealing their bodies, that tends to be on top. The women always wear longer dresses or jeans. They show off their tops, but legs are covered. So wearing skimpy skirts or shorts will make tourists stick out like sore thumbs."
Shopping tip
Scott Marquardt, tour leader with our supplier Tucan Travel:

"One of the best things you can buy is a beautiful handcrafted hammock made by deaf workers at the Café de Sonrisas in León, Nicaragua. By purchasing a hammock you're supporting a fantastic non-profit organisation that helps the deaf, and they'll ship to anywhere in the world."
Food tips
Jessica Schugel from our supplier, Buen Viaje Tours:

"I think that there is a greater wealth of really interesting food in Nicaragua than in surrounding countries. But if you don't know what is out there, you won't find it. You have to go in search of it, but it is diverse. Which is why I run foodie tours. Also, because the Nicaraguans find something to celebrate every day of the year, it always revolves around food."
At Responsible Travel, we think the best people to advise our travellers are often... other travellers. They always return from our tours with packing tips, weather reports, ideas about what to do - and opinions about what not to.

We have selected some of the most useful Nicaragua travel advice that our guests have provided over the years to help you make the very most of your holiday - and the space inside your suitcase.

The most memorable bit? - The kayaking trip itself - fantastic. Brilliant guides, good food, comfortable camping and accommodation, saw lots of wildlife...

– Kam Datta on a river canoeing holiday
"There are legal money changers on street corners in Leon and Granada. These give a much better exchange rate than banks or the Cambio at the airport." - Stephen Osgerby

"The most memorable bit? - The kayaking trip itself - fantastic. Brilliant guides, good food, comfortable camping and accomodation, saw lots of wildlife. Go for it! Be prepared for quite basic accommodation & amenities at times (although we did not mind it at all). Bring some wet-wipes as in some places washing facilities. Also consider bringing small roll of toilet paper." – Kam Datta on a river canoeing holiday
More about Nicaragua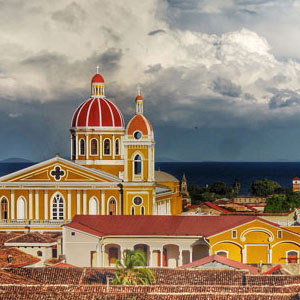 Luscious, lava and littoral sums up Nicaragua quite neatly. This is no longer a "poor man's Costa Rica", it's a warm and welcoming country with two coasts, paradise islands, 19 active volcanoes - and a fraction of the visitors of its southern neighbour. Take a look at our interactive map to discover Central America's vastest lake, crystalline calderas, howler monkeys and hummingbirds, and the exquisite Pueblos Blancos - filled with skilled artisans.