Scotland special interest holidays guide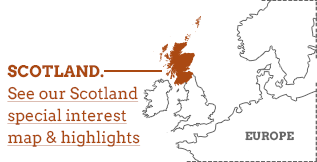 By slowing you down and connecting you with local people, creative special interest holidays enable you to better understand a place, its history and its culture. They also encourage groups of like-minded enthusiasts to forge connections between themselves, sharing their own knowledge and experience.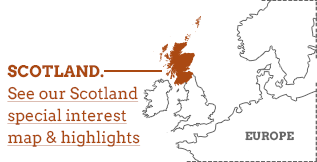 You'll come home bearing creations to keep or pass on as gifts. But the real souvenir of this kind of trip is the connections you make with local people and the rest of your group.

Scotland is a perfect place for special interest holidays, from painting and wildlife cruises to traditional handicrafts or cookery lessons. Surrounded by natural beauty and new friends with similar interests, these trips are just as soothing for the soul as a meditation retreat or spa break. Relax, create and connect – and read our Scotland special interest holidays travel guide for more details.
Scotland special interest holidays are…
useful for helping traditional crafts and culture survive, as well as knitting together supportive communities of skilled artisans.
Scotland special interest holidays aren't…
simply about getting creative. With a relaxed atmosphere and beautiful natural settings, they're also an increasingly popular way to de-stress.
Our Special interest holidays Scotland Holidays
Types of holidays
Special interest holidays in Scotland span a broad range, but they usually have a creative element. Art holidays might involve painting along the Linlithgow Canal near Edinburgh, sketching around Orkney, or watercolour painting in the Highlands. Artistic pursuits such as painting and photography blend perfectly with small ship cruising in the Inner and Outer Hebrides. The constantly changing landscapes and cast of marine life provide endless inspiration.

There are handicrafts holidays in the Highlands during which you can follow the entire process of wool spinning and dyeing, beginning with shearing the sheep. Other skills you might pick up include felt needle stitching and printing onto fabric using natural materials. For those whose talents lie in other directions, you could explore Scotland's rich musical heritage, joining a respected Scottish folk singer to learn a series of traditional songs and the stories behind them, and then perform them around a few Edinburgh pubs. Or you might dive into Scottish cuisine with a cookery course on the bank of the Crinan Canal. Haggis is a must, but you'll also learn how to make Scottish oatcakes and local dishes such as fish soup and Bradan Rost.
What do Scotland special interest holidays entail?
Local, local, local. These holidays source food, drink and materials such as art supplies from local suppliers. They forge connections with local artisans, businesses and organisations like gallery owners, boat captains and charities. You'll learn about local history and culture by immersing yourself in traditional crafts with expert tutors drawn from the community.

The relaxed atmosphere is everything. This isn't school. Everyone is free to go at their own pace. Rosie Hazleton, founder of our specialists Wild Rose Escapes, notes that on her Highlands handicrafts retreats some participants will produce dozens of artworks over the course of a week, and others just a handful. Timetables are entirely flexible; depending on the type of trip you're on they are dictated by the weather, light or tides.

Most special interest holidays in Scotland are small group tours following a carefully designed and structured itinerary. Art cruises on small ships typically carry around 12 passengers, while holidays based in one location on the mainland might be limited to 6-8 people.
Tutors are picked not only for their knowledge but their capability to create a relaxed and positive atmosphere where everyone feels welcome. While your holiday might have one dominant theme – canal painting, for example, or wildlife photography – there will potentially be other related aspects introduced. Ecologist guides will sometimes accompany Hebrides cruises to interpret marine animal behaviours and involve you in conservation research; canal trips might involve an afternoon with a local herbalist learning how to make traditional tinctures.

What you produce depends on the trip you choose: a felt rabbit, a sketch of an Orkney abbey, a perfect rendition of a Robbie Burns ballad, or a Scottish meat pie. Your hosts should be able to help you ship anything you make that is too bulky to carry home. And where necessary, specific art materials you require can often be pre-ordered and delivered to your accommodation by local suppliers.
Our top Special interest holidays Scotland Holiday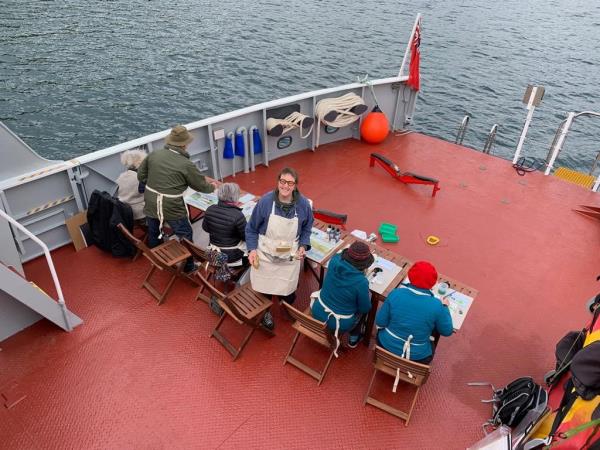 Scottish Island cruises perfect for relaxing and painting.
From
£1860
7 days
ex flights
Small group travel:
2023: 13 Apr
If you'd like to chat about Special interest holidays Scotland or need help finding a holiday to suit you we're very happy to help.

When to go
As Ute Amann-Seidel, founder of our partner Wild at Art points out, Scottish weather is usually better than its reputation. Her own trips avoid the high summer season when places such as Edinburgh and Skye already have more than enough tourists. They then run through to November, when the elements will be against you but local businesses including boat captains, restaurants and art galleries can benefit significantly from out-of-season income.
Midge season in Scotland tends to be from late May until September, and so if you're staying near a body of water you'll need to protect against them at dusk with head nets and
eco-friendly midge repellents
. If you're on a painting or photography cruise in the Hebrides, the skipper will be more than aware of the problem and take care to stay on the move at midge o'clock.
Edinburgh is full to bursting during festival season in August, but there are many other artistic events going on throughout the year.
What's On in Edinburgh
is a great place to start if you'd like your holiday to coincide with a specific arts 'n' crafts event. "Many people only find out by coincidence the amount of creative expression here when they arrive," says Ute. "My aim with Wild at Art is to help it become more widely known."
More about Special interest holidays Scotland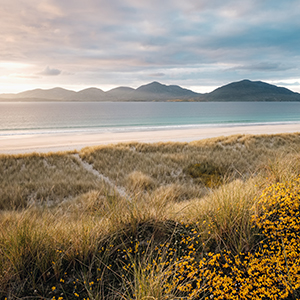 From islands to canals, our map and highlights explore where to go on a Scotland special interest holiday.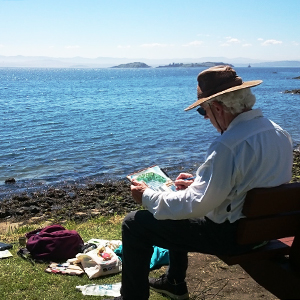 Scotland art holidays allow you to enjoy deeper connections with landscapes, culture and wildlife.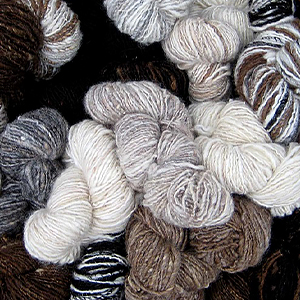 Scotland handicrafts holidays let you relax in beautiful surroundings and connect with Highland culture.