Best time to go to Senegal

Head to Senegal in the dry season, when the Saharan harmattan wind barrels through but temperatures are comfortably cooler.

Harmattan brings swirling clouds of dust, a constant haze and a tickly throat, so bring plenty of water – and moisturiser! But this remains far more comfortable than June-Oct rains, when temps reach the low to mid 30°Cs, and the humidity is stifling. The best time to visit Senegal is Nov-Mar, when the desert regions can be surprisingly cool at night. During this period, the drier north around Dakar hovers around 26°C, and the low 30s in the lusher south. It also brings migratory birds. Squeeze in a trip just before the rains begin for warmer beach weather – or in May for the renowned Saint Louis Jazz Festival.
What to do in Senegal…
The tiny, former Portuguese colony of Guinea Bissau makes Senegal seem positively touristy. Holidays combining these two nations make the most of Guinea Bissau's deeply traditional culture and well preserved nature, with dancing mask festivals, villages hidden in the forest, remote, tropical archipelagos and saltwater hippos. If you're feeling extra intrepid, month-long overland tours take you from Guinea Bissau through Senegal and right up into the Western Sahara or Atlas Mountains.
There are plenty of opportunities to take to the water in Senegal, with multi-day cruises on the Senegal River bobbing gently past French forts, Wolof and Tukolor villages, and breeding grounds for migratory birds. Beginning in Podor, you'll travel downriver to the colonial town of Richard Toll, which you can explore by horse and cart, and finish in the coastal town of Saint Louis. Travelling between Senegal's northern and southern regions involves a ferry ride along the coast – bypassing the Gambia – and cruises continue up the Casamance River to Ziguinchor or through the mangroves to Cap Skirring.
Whether you're cruising or overlanding, spending time with Senegalese people will be a holiday highlight. Catch up with contemporary culture in Dakar or in Saint Louis' captivating jazz bars; spend a night in the desert with the semi-nomadic Tukolor or Fulani people; explore Senegal's Islamic roots; and head to the Casamance region to meet the animistic Dioula – and their king if you're in luck.
What not to do in Senegal…
Buy souvenirs made from endangered species. West Africa has suffered the worst of the illegal bushmeat trade – and with that comes hides, furs, feathers, shells and all kinds of trinkets made from the body parts of endangered species. It may be part of the culture, it may be tradition – but please don't buy it and fuel the trade that is driving species to extinction. Likewise, if bushmeat is on the menu, just say no.Snap away. Senegal is beautiful, and its people are sure to make for some stunning pictures – but never take anyone's photo without first asking permission – even better if you can ask in French. Senegal is fairly new to tourism, particularly away from the coast, and our tours often reach remote areas and traditional communities who are not as keen on the selfie culture as we are. So it's extra important to act sensitively and respectfully as tourists.Stay in an all inclusive hotel on the coast. The coast is the only part of Senegal that could be described as "touristy" – but the big-name resorts that dominate are also where you're distinctly less likely to feel like you are in Senegal. It's the usual story – local people are often kept away, money stays in the resort rather than spreading to the wider area, and international menus make little use of delicious local produce. You've come all this way – you might as well see Senegal!
Our top Senegal Holiday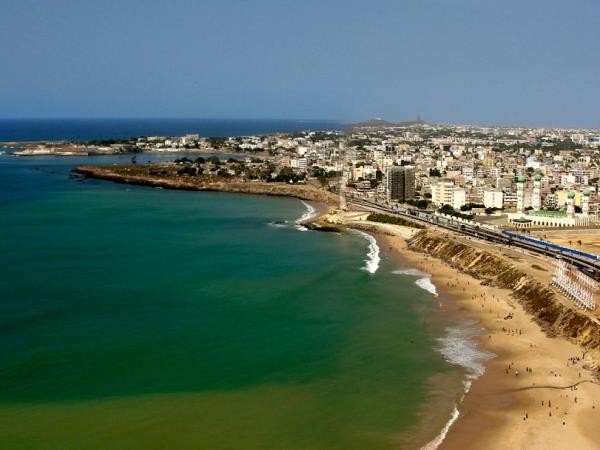 Explore the diverse regions of Senegal and Gambia
From
US $3195
10 days
ex flights
Small group travel:
2022: 7 Jul, 8 Jul, 9 Jul, 10 Jul, 11 Jul, 12 Jul, 13 Jul, 14 Jul, 15 Jul, 16 Jul, 17 Jul, 18 Jul, 19 Jul, 20 Jul, 21 Jul, 22 Jul, 23 Jul, 24 Jul, 25 Jul, 26 Jul, 27 Jul, 28 Jul, 29 Jul, 30 Jul, 31 Jul, 1 Aug, 2 Aug, 3 Aug, 4 Aug, 5 Aug, 6 Aug, 7 Aug, 8 Aug, 9 Aug, 10 Aug, 11 Aug, 12 Aug, 13 Aug, 14 Aug, 15 Aug, 16 Aug, 17 Aug, 18 Aug, 19 Aug, 20 Aug, 21 Aug, 22 Aug, 23 Aug, 24 Aug, 25 Aug, 26 Aug, 27 Aug, 28 Aug, 29 Aug, 30 Aug ...
If you'd like to chat about Senegal or need help finding a holiday to suit you we're very happy to help.

Culture in Senegal
Guy Lankester, from our leading Senegal supplier From Here 2 Timbuktu, shares his top travel tips for holidays in Senegal:

"Like most African countries, Senegal is very diverse. The dominant tribe are the Wolof – and Wolof is the national language. You've actually got a mix between Christian and Muslim, to the north you've got the Wolof mixing with the Moors from Mauritania, and also a group called the Tukolor, who are a branch of Fulani people. They are a group that lives amongst other groups; they are originally nomadic cattle herders. The north has a more Saharan culture because the Senegal River acts as the border between the Sahara and West Africa. In the south you've got the Casamance region which is much more typically West African. It's very different."
Why visit Saint Louis?
"In colonial times the French administered not just Senegal but the whole of what we call French West Africa – which stretched right over to Niger – and Saint Louis was the capital. It's a beautiful town, probably one of the only places in West Africa where you see colonial style architecture. I call it the Manhattan of West Africa because it's an island and it's the centre of Senegalese jazz, West African jazz. Saint Louis has a very unique feel to it; is is unlike anywhere else."
A historical cruise
"Senegal is a very good for first timers in Africa, especially the cruise, because there's not that much travelling involved in terms of road travelling – most African countries are huge. There's a four-hour drive from Dakar to Saint Louis, and then you spend a week on the river. You stop off every day at historic sites or to spend time in villages and you get a fantastic guide on the boat who takes you through the history of the region, the history of Senegal, the history of colonialism and how the cultures relate to each other. In a week's holiday you're doing a journey but you're in good, old-style, colonial luxury. The Senegal River is the border between two countries, and you stop off on the Mauritanian side and the Senegalese side. It was the route into West Africa. When the French took West Africa in colonial times, the only thing they built was a railway that linked the Senegal River and the Niger River that runs through Mali into Niger. And so they would go from Saint Louis, along the river, onto the train, link up with the Niger River, and that was their route into the interior. The Senegal River is a very important river historically."
More about Senegal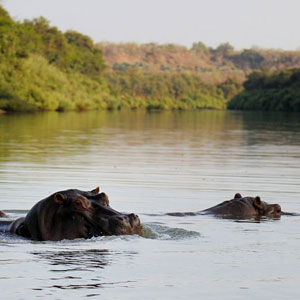 Our Senegal travel guide takes you along the roads and rivers, mangroves and Muslim heritage of this fascinating West African country.