Senegal history & culture
Senegal's modern culture – as seen in Dakar's architecture, cinema, music and art – is celebrated across Western Africa and the world. But when travellers come for cultural tours, they'll also visit its villages, and sense a tension between Senegal's modern presentation and its vanishing tribal life.
"I remember the first fight I had with my father was when I had moved out to the city," says Assan Saine, "the first time I had clean water out of the tap was when I was studying in the city. When I came back to my village, I took a water bottle with me.
"My father was furious. He said, 'What are you doing?' I said that I didn't think the water from the village well was clean enough. There was paper, rubbish, sticks in it – you would never drink that water if you saw it.
"I said to my father, 'I don't regard it as clean'. He was furious, 'Who are you to come here to say that!' he said, 'This is who you are, this is water that made your grandfather, your father, this is water that made you.'"
Assan is Gambian, and has been a guide in Senegal and Gambia for the past 22 years, taking travellers on
Senegal history and culture tours
. These usually start in Dakar, Senegal's capital, but Assan is keen to get visitors to come out to the rural villages. Senegal's rural communities live in the villages of their tribes, but increasingly, people leave to seek work in the cities. For people like Assan's father, this change is bittersweet.
"Whatever you see in Dakar is what you see in London, in New York. But driving in these local village you'll see something that you've never seen before," he says. "The highlight is the villages." Assan himself grew up in a small village in Gambia, where his family still live.
One thing that visitors do when they visit small rural communities is learn to draw water. Access to clean water is still a big problem in many areas. "There is no water supply in villages," Assan explains. "They have a well that's 20-25 metres deep. The local people will use a very long rope to get the water out. We get guests to do the same. You can't wake up every morning and turn on your tap."

They wake up in the morning and put on their traditional clothes – this clothing and these patterns cannot be found anywhere else. Not in Dakar, certainly not in Europe.

Town & country
Visitors passing through Dakar to the countryside will soon see the difference between ways of life in traditional villages, and the rapidly modernising capital.

"If you drive through Dakar everyone is in jeans and tops and suits," says Assan, "But if you drive to my village – or any village – they dress more naturally. They wake up in the morning and put on their traditional clothes – this clothing and these patterns cannot be found anywhere else. Not in Dakar, certainly not in Europe."

"Most importantly we have people in the villages who still have tribal marks – if you came 50 years ago, you would look at a person and know that they're from the Fulani, Mandinka, Jola, or Wolof tribes. But these are disappearing now. Driving through these villages and seeing these tribal marks – that's unique."
Cultural roots
Many elements of Senegalese culture came out of the villages, but Senegal's culture has other roots, too.

You could begin in 1960, when Senegal's first modern president, Léopold Sédar Senghor, a poet and philosopher, vowed to decolonise the country after years of French rule. In 2019, his vision for a black museum was finally realised in the Museum of Africa, a 1,300m2 space featuring works from continental African artists, as well as artists around the world. One of the museum's functions is to put pressure on world institutions to repatriate artworks stolen during periods of colonial rule.

Another beginning might be 10,000 years earlier, when the first standing stone was pushed into place. The standing stones in The Gambia and Senegal can be found over a 350km stretch of the River Gambia, where there are over 1,000 stone monuments, scattered in a band 100km across, that served as burial sites.

For visitors, it might be the bluntest, largest, instrument that leaves the biggest impression at first. Early in their visit most travellers will be taken to see the controversial Africa Renaissance Monument in Dakar, built in the 2000s. Constructed with the help of a North Korean design studio, the massive statue is taller than the Sphinx and the Statue of Liberty and was built to challenge assumptions about African culture, though it has courted controversy due to its cost, and its unloved design.
A cosmopolitan capital
From these many cultural beginnings emerges Dakar, the capital, a cosmopolitan city recognised as a centre of art, architecture, and music.

Dakar has a fashion week. Dak'Art, its biennale art show – like Venice's – is a city-wide celebration of art. Legendary Senegalese film director Ousmane Sembène regularly has several of his films featured in directors' lists of the best cinema of all time, whilst modern musicians in the capital follow in the footsteps of globally beloved Senegalese musician Youssou N'Dour, who had so much influence that he was also briefly Senegal's Minister of Tourism.

Whilst the African Renaissance Monument might be Dakar's most recognisable structure, the city also has fascinating architecture dating from after its independence in the 1960s and 1970s, when a call for the country to forge a new national identity was answered by architects who were more fluently informed by vernacular styles, and created the interesting buildings of the Cheikh Anta Diop University campus.

This 'high' art is underpinned by city life that's like a catwalk and a party rolled into one, where there's a tailor on every corner, where naming ceremonies are celebrated in the street by the Wolof people with drumming and dance, and where a budding hip hop scene, and a free annual hip hop festival, are continuing the country's long history of 'griots' – professional storytellers.
Sport, music, and food
Senegal's national sport is wrestling. "It's very big in Senegal," says Assan, "Wrestlers in Senegal are more popular than footballers." The Amadou Barry Stadium in Dakar allows you to watch both – and it is also a music venue.

"You cannot talk about Senegal and Gambia culture and not talk about music," says Assan. "Each of the tribes has their own musical instrument – the most popular is kora that belongs to the Madinka – then you have the drum, that belongs to the Wolof. The xylophone belongs to the Jola."

Another unmissable event is dinner. "The food is always a highlight. The first thing we do is try the jolof fries and the fried rice," – in Dakar, dibiteries serve the capital's most popular street food, dibi, skewers of grilled meat cooked on metal grids over glowing coals.

I've found the changes shocking – if I think about it, it makes me cry as a guide.

Vanishing tribal culture
Dakar's cultural scene is Senegalese first but has a great debt to pay to its tribes, from which lots of its inspiration has come. Assan is saddened by the fact that this tribal culture is on the wane.

"I've found the changes shocking – if I think about it, it makes me cry as a guide. If I look at most of our culture and tradition, it's disappearing day by day… Most of the young generation now – they don't know the name of the musical instrument of their tribe."

Assan is from the Serer ethnic group, many of whom are fishermen. "Our musical instrument is made out of a big calabash (gourd)," says Assan. Women will don large rings on each of their fingers and use these to strike the calabash. Assan is describing the instrument, and then he stops. "I can't think of the name of the instrument though," he says. "Even I am losing my culture."
If you'd like to chat about Senegal or need help finding a holiday to suit you we're very happy to help.

What does a Senegal culture and history trip entail?
Senegal doesn't have the large natural wonders of other countries; the highlights are the smaller and more personal interactions in the villages.

Having a good guide who can make introductions is essential. "Senegal has more than 20 different languages, and all the different tribes have their own cultures and traditions," Assan explains. "Most people in Senegal can speak three or four languages. I speak many of the local languages."

Travelling with a responsible operator will not only enrich your experience, but also ensure that your trip benefits, rather than disrupts, the lives of the people you meet.

"All of our tours are centred on villages, communities, local businesses and local restaurants, and Senegalese people," Assan explains. "We visit local villages and stay in camps owned by struggling Senegal and Gambians, we drive into local villages and visit their farmlands."

One of our travellers, Peter Lowles, who went on a Senegal and Gambia River Cruise holiday in 2023, explains how visiting local people can provide very tangible benefits, "We visited a poor homestead that had suffered crop failure," he says in his review. "And we brought gifts of food, soap, candles, that we had purchased from the group kitty."

Senegal's culture and history should also be explored alongside its birdlife – which is exceptional, and can be found in national parks, and along the rivers.
Visiting Gambia on a cultural tour of Senegal
It's easy to visit Gambia as part of your holiday, and it shares a lot of its culture with Senegal. Before it fell under colonial control, the region's states consisted of intermingled groups with common languages and culture. Taking a boat trip down the Gambia River is the relaxing highlight of any holiday.
Highlights of a culture and history trip
Arrive in Dakar, then visit Goree Island, and go from here to the Pink Lake on the way to UNESCO-inscribed city of St Louis. Have a stay in Djoudj National Park, one of the most important bird reserves in the world, and bird watch at Langue de Barbarie National Park, too. Visit Touba, with its beautiful mosque. Crossing into The Gambia you can arrive in Georgetown in time to join a river cruise along the spectacular River Gambia, which arrives eventually at Gambia's Wassu stone circles. Crossing back to Senegal, you can visit Fadiouth Island on the way back to Dakar.
More Senegal articles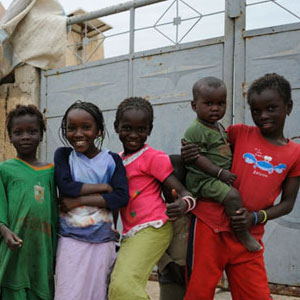 Visit during the winter dry season from November to March, when temperatures are cooler.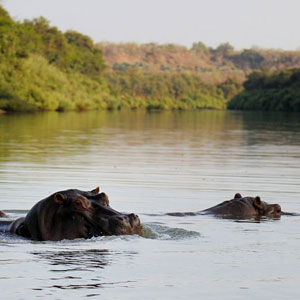 Go along the roads rivers and mangroves of this fascinating West African country, discovering its musical culture.