With more multicultural layers than an ethnic onion, Singapore supplies travellers with a sample of Southeast Asia, and beyond, to evoke an experience that's often pretty hard to pin down. Hindu, Buddhist, Capitalist? All sides come together on this sovereign state island to offer the landscaped Gardens by the Bay, twinkling city lights from Mount Faber and a world of temples and traders in Little India and Chinatown.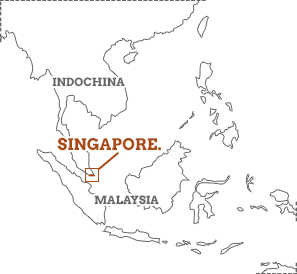 Overpriced Singapore slings at Raffles? Forget it. Give me street food on Serangoon Road or a browse around Chinatown's wet market any day of the week.

Whatever you do, don't consider Singapore to be purely a playground for bankers and ex-pats, or simply a stopover in between other Asian areas; its cultural heritage goes way deeper than that. Visit Changi Beach for a barbecue at the weekend, or browse under cover in Bugis Village market or the Tekka Centre. Singapore was around long before the Dutch East India Company and before the Brits began urban planning, so you'd be well advised to remember: all that glitters is certainly no guarantee of gold.
Singapore is...
a sovereign state that's packed full of cultural and capitalist contrasts.
Singapore isn't...
a youthful backpacker haven; itís more like a stepping stone for those seeking to sample Southeast Asia in relative comfort.
SINGAPORE MAP & HIGHLIGHTS
Singapore is a 1.5hr flight from Kuching in Malaysian Borneo, just over 2.5hrs from Lombok in Indonesia, and ideally situated to feature as part of a multi-country tour. An MRT (mass rapid transit) railway system services the entire island as well as providing access to regional islands via the ferry at HarbourFront and cable car stations to the highest point on the island, Mount Faber, and the resort island of Sentosa, just off the south coast. Under colonial urban planning, several districts became ethnic neighbourhoods; Little India and Chinatown are worth a visit in addition to the popular highlights of the Central Business District (CBD) and Marina Bay.
Bukit Timah Nature Reserve
1. Bukit Timah Nature Reserve
The steps to the summit of Bukit Timah Hill, Singapore's highest, lead to one of the state's last remaining rainforests which features several colour-marked hiking and mountain bike trails amongst a variety of ferns, figs and palm trees. Public bus and MRT lines make short shrift of the 12km from the CBD with macaques, drongos, pangolins and flycatchers just rewards outside the urban jungle.
2. Changi Beach
Stretching for just over 3km, including a wheelchair-friendly boardwalk, Changi Beach is where Singaporeans come to socialise and stick another sausage on the barbecue. Forget the attractions of Sentosa and Marina Bay; Changi represents an old-fashioned, family-first lifestyle with places to picnic, stroll over sand and soak up the sun setting over Serangoon Harbour.
3. Chinatown
Over New Bridge Rd from Pearlís Hill Park, Singapore's Chinatown features shop houses, street stalls and the cityís oldest Hindu temple, Sri Mariamman. Pagoda Street is certainly a good place to start a foodie tour with the Chinatown Heritage Centre helping visitors uncover the history of Singapore's largest ethnic resettlement in an area where opium, hawkers and red lights were once rife.
4. Gardens by the Bay
Greenery and outdoor space is the mantra of Singaporeís government and nowhere typifies the drive for urban enhancement more than the Gardens by the Bay. This wonderfully well-designed oasis features riverside walks, a conservatory complex, and a grove of Ďsuper treesí which offer shade by day and illuminations by night, as well as access to panoramic views from an adjoining aerial skyway.
5. Little India
Set on the opposite side of the Singapore River to Chinatown, Little India has moved from its original location to become the place to go for spice markets, temple tours and some of the finest curries this side of the Melaka Strait. A stroll down Serangoon Road highlights the districtís multicultural popularity, with Tekka Market and Veeramakaliamman Temple just a couple of cultural highlights.
6. Mount Faber
You can walk to the top of Mount Faber from Singapore's HarbourFront, via the Marang Trail; however, the cable car to the summit is much more comfortable, especially on a hot and sticky day in the city. Once you've reached the top (a heady 105 metres) you'll find glorious panoramic views over the CBD, certainly at dusk, and an ongoing cable car to the all-consuming resort island of Sentosa.
Our top trip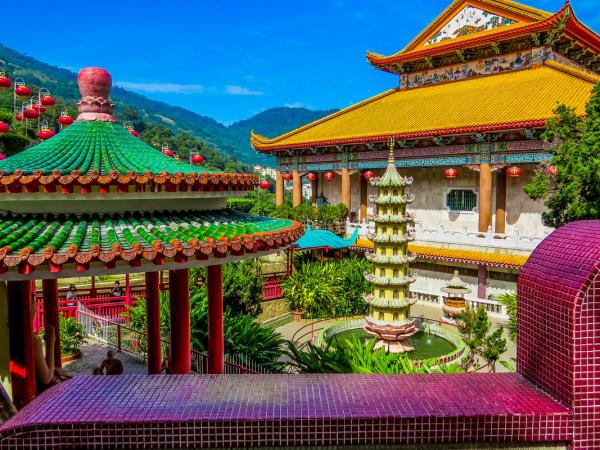 Malaysia and Singapore explorer
From
£1680

to

£1999
13 days
ex flights
Small group travel:
2024: 18 Feb, 25 Feb, 3 Mar, 10 Mar, 3 Nov, 17 Nov, 24 Nov, 15 Dec
If you'd like to chat about Singapore or need help finding a holiday to suit you we're very happy to help.

More Singapore articles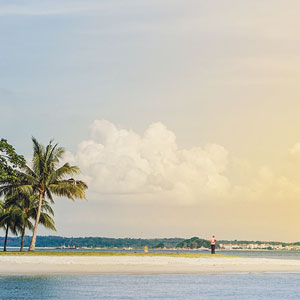 Learn the best time to visit Singapore, with a temperature & rainfall chart, and expert tips.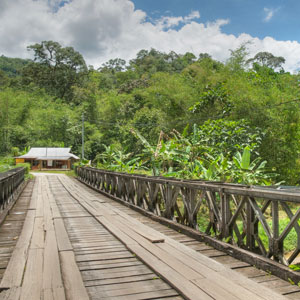 Head east from Singapore to Sarawak, with its dreamy beaches and orangutan rainforests.