Where to go on a small group walking holiday
---
MAKE THE MOST OF YOUR TIME
Small group walking holidays often encourage you to visit places you might not want to brave on your own. Or not have time to research if it is a region completely off your normal rambling radar. Small group walking holidays also appeal to walkers who donít just want to put one foot in front of the other but immerse themselves in a culture they might only discover on foot, such as in Nepalís Langtang Valley, or walking with Nomads in Morocco. Others want to walk and then wallow in local gastronomic delights, such as along the Amalfi Coast, Catalonia or Portugal. Delights that are even more delicious shared in good company. On a group walking holiday, you will always get inspiration for your next trip too, as fellow walkers share stories of where they have been, and what they recommend. More of a TrekAdvisor than TripAdvisor really.
The Alps
Alpine walking holidays vary greatly, from Ďthe hills being alive with the sound of musicí type to the more full on conquering Mont Blanc type. You can go winter walking or summer meadow walking. You can take a guide or a donkey. You can touch toes with the Alps in France, Switzerland, Germany, Austria , Italy or Slovenia. Take your pick. Which you will need, when the snow hits.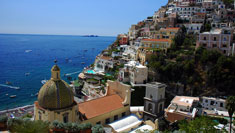 Amalfi Coast, Italy
This is coast candy for hikers. Mountains rise up from the Mediterranean, picture perfect towns nestle neatly into isolated coves and fine food and drink tumbles out of every trattoria. Follow ancient mule paths up from affluent villa clad beaches, and bash your boots through the likes of Naples, the Valle delle Ferriere national park, Pompeii, Ravello, Capri and Positano.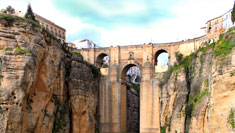 Andalucia
Welcome to the Moorish heartland of Spain with walking holidays revolving around the famous Arab-infuenced towns of Seville, Cordoba, Cadiz and Huelva. Hike your way through Arab, Jewish and Christian history, or enjoy the timeless beauty of the Sierra Nevada, the highest mountain range in Europe after the Alps with sheer gorges, glacial lakes and powder dusted peaks. All very moor-ish.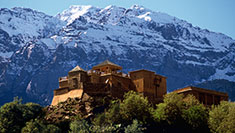 Atlas Mountains
Hardcore hikers head for Mount Toubkal, which overlooks the High Atlas Mountains and Marrakech like a giant genie watching over his magical landscape. Walking holidays in Morocco bring you through the remotest of villages, where you meet more than welcoming Berber people and enjoy superb Moroccan food. In May, you can even walk with Ait Atta nomads as they migrate from the hot lowlands to the cooler mountain pastures.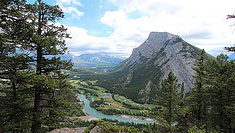 Canada
Itís big, itís beautiful and it rocks, with the Rocky Mountain range the big mama here. From Vancouver hike the national parks of Jasper, Banff, Glacier and Yoho all within a ten day walking holiday. Or head with a packhorse and guide into the even more remote Tweedsmuir Park of British Columbia, following ancient Indian trading routes. The First Nation led hiking tours are something very special too.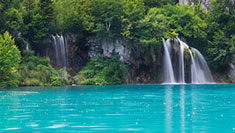 Croatia
Although the coast is what most of us know about, there are extraordinary walking holidays to be had in Croatia even just an hour inland, with five national parks to explore. Such as the sixteen emerald green lakes of Plitvice, the canyons of Paklenica or the waterfalls and karst formations of Krka. You can just walk the coast too, of course, hopping the islands and hiking around them.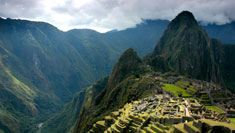 Inca Trail
The Andean scenery Ė from high, windswept tundra to humid cloud forest Ė is one well-earned prize for those who follow these ancient paths. Another is the hidden ruins, inaccessible by other means, which build up to the final destination of Machu Picchu. For others, the reward is the chance to spend days immersed in this lost world, exploring traditional Quechua villages.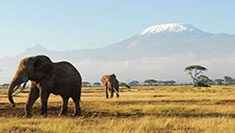 Kilimanjaro
In Tanzania, she is the highest free standing mountain in the world and yet, unlike some, can be climbed without technical skills if you are fit and game. And have excellent guides of course. There are different routes, such as the Lemosho route up through jungle to the Shira Plateau or the quieter Rongai route approaching from the north. Whichever way you go, Kili will challenge and delight.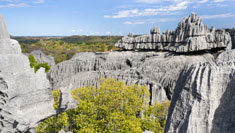 Madagascar
A walking holiday in Madagascar offers world-class scenery: towering limestone pinnacles, waterfalls and natural pools, rainforest, highlands and semi-desert. Leaving your vehicle behind allows you to really experience these otherworldly scenes, and multi-day treks will really take you off the tourist track, into true, deserted wildernesses.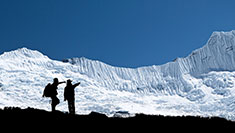 Nepal
Walking is part of Nepalís tourism raison díÍtre, although the cultural highs will uplift you as much as the landscapes. As well as Everest Basecamp and the Annapurna Circuit, check out other trekking routes that will immerse you in the joys of Nepal, such as the Langtang Valley, Chitwan National Park, the Gokyo Lakes or the little known Sailung Valley, north east of Kathmandu.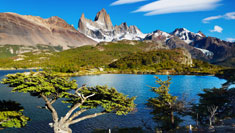 Patagonia
The best way to appreciate Patagoniaís size and breathtaking beauty is on foot. The region is well set up for hikers, with trailheads near all the towns, well-marked paths and plenty of local guides. Treks can last a couple of hours or a couple of weeks Ė no matter how long you go for, youíll always feel as if you are walking at the end of the world.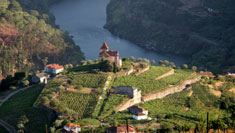 Portugal
The recently opened 350km Rota Vicentina waymarked way, along the Portugal's southwest coast earns top points from the European hiking jury. Hike through coastal wildflower valleys, cork forests and up into the Alentejo uplands. Inland, the Serra de Monchique's ancient paths through orange and almond groves, or if you want to aim high, head for the Serra de Estrela mountains.
Scotland
The right to walk (pretty much) all over Scotland's marvellously diverse landscapes is enshrined in law, so it would be rude not to take advantage. Expert guides passionate about Scotland's scenery, culture, myths and nature show off the delights of the Highlands and the islands. And you'll never struggle to refill your hipflask.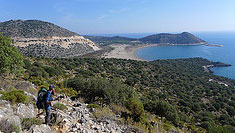 Turkey
Far from the madding crowds of the coastal resorts lie almost deserted hiking routes, such as the Lycian Way coastal trail from Fethiye to Antalya, which takes you up to the limestone peaks of Mt Olympos. Or St Paulís Trail into the hiking heartlands of Central Anatolia, following ancient Roman paths through the Taurus Mountains, with plenty of cool down options in river canyons and mountain lakes.


Where to go on a walking holiday
---
RESPONSIBLETRAVEL.COM'S SUPPLIERS RECOMMEND

Andrew Appleyard, walking specialist at our leading supplier, Exodus:
Walking in the footsteps of St Francis in Umbria is the most perfect alternative to holidaying in Tuscany. And much better food too. Walking in Albania really is a step back in time, but unlike Umbria, you really don't want to go for the food
Andrew Bateman, from one of our suppliers, Scot Mountain Holiday on where to go on a walking holiday: "Outside the hotspots like Skye, the highlands and islands of Scotland are one of the least populated areas in Europe and if you do have an adventurous spirit and a little imagination it is very easy to escape the crowds. The landscape just absorbs people and if I come across more than twelve people on a mountain day itís a busy one."

Melanie McAnaw, walking holiday expert from our supplier, Headwater:
ďDonít overlook the Canary Islands for walking holidays. They are much more unspoilt that you would think.Ē