Where to go on small ship cruise in the South Pacific
---
Make the most of your time
The South Pacific is massive, and the variety of small ship cruising options here is pretty big too. That's not to say there are tons of trips running non-stop, year-round; just that the style of boat, journey time and 'feel' of trips varies. The more remote you go, the more time you'll need. Cruises to the Subantarctic Islands or between Papua New Guinea and New Zealand will involve whole days at sea between stop-offs and take at least two weeks. You will also have to factor in the time it takes to fly to the island or country from which your cruise begins – typically New Zealand's South Island, Fiji, Tahiti or the Solomon Islands.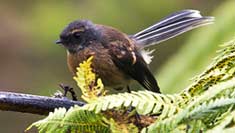 Chatham Islands
These islands are easier to reach than those to the south of New Zealand and, uniquely, have had continuous human habitation. Most visitors come for the incredible and rare birdlife which thrives here, both in the private reserves which protect endemic birds, and along the coasts, particularly those around South East Island, home to the very rare New Zealand Shore Plover and Chatham Island Oystercatcher.
Fiji
Fiji and its neighbouring islands – the Yasawa chain and Modriki, where the Tom Hanks film Cast Away was shot – are close to most people's vision of paradise. Small ship cruises here tend to be luxurious, with frequent stops to snorkel, dive, laze on beaches and swim in blue lagoons. Welcoming local people greet you at each tiny island, adding the icing to this extraordinary cake.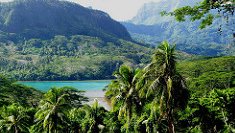 French Polynesia
Tahiti is the largest island in French Polynesia and cruises begin here before taking in the Marquesas Islands. Typically, cruising is on a passenger freighter, which delivers vital supplies to these remote islands. Visitors are rare and welcome, the islands bristle with jungle ruins, stone tikis and sacred ritual sites, and a clutch of cafes serve up Marquesan staples – breadfruit and goat curry.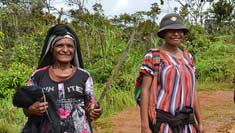 Papua New Guinea
Cruising around Papua New Guinea takes you over rarely traversed seas, to exceptionally remote islands and atolls. Find pristine beaches and unexplored reefs and meet residents, learning how these isolated communities maintain traditional lifestyles. Long cruises set out from PNG and drop south, through the Solomon Islands and to NZ. Others follow the coast and visit New Britain and the Trobriand Islands.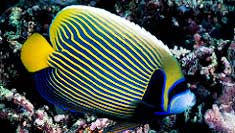 Solomon Islands
This nation of hundreds of islands is rich in history both recent and modern. During WW2, the British had a base on Honiara and intense fighting occurred around here, remembered with a memorial on the largest island, Guadalcanal. Today, the Solomons are a hotspot for marine and birdlife – a Zodiac cruise from the boat provides a closer look at the coastal life of even the smallest, uninhabited islands.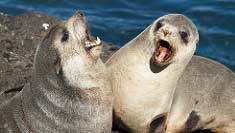 Subantarctic Islands
Squint at the map to find these remote specks of land, far below New Zealand. Including the Snares, Auckland, Campbell and Macquarie Island, they are all UNESCO Sites. Their nickname, the 'Galapagos of the Southern Ocean', is a clue to the unique biodiversity here (surreal megaherbs, for example) and, as the only dry land for miles, they provide crucial feeding grounds for seabirds, seals, sea lions and penguins.



Hello.
If you'd like to chat about South Pacific cruising or need help finding a holiday to suit you we're very happy to help.
Rosy & team.
01273 823 700
Small ship cruising in the South Pacific travel advice
---
Tips from our friends on deck
Powell Ettinger at our supplier, the Small Ship Cruise Collection, has these insights into French Polynesia:
History & Archaeology
---
"The archaeological site on Hiva Oa has similar statues to those found on Easter Island and a guided tour around the village of Puamau is an excellent way to find out more about how and why tikis came to be on the island."
Avoiding bugs
---
"Some places you will find sand flies or 'no see 'ums'; these can be a real annoyance so good insect repellent and long sleeves, particularly in the evenings, are a must."
When to go
---
"The best time to visit French Polynesia is anytime really as it's not too far from the equator and by the nature of it you'll only find heavy rain during the afternoon which is usually over no sooner than it starts."
Cassia Jackson from our supplier Heritage Expeditions shares this advice on travelling by small cruise ship in the South Pacific:
Tips on what to pack for Subantartic Island expeditions
---
"Expeditioners can experience a variety of weather conditions from intense sunshine to driving rain and wind, and occasionally even light snowfall, so we strongly encourage our expeditioners to bring layers of clothing. It is essential to bring waterproof outer layers (both a jacket and trousers). Also the secret of keeping warm is the 'layer principle' – several light layers of clothing instead of one heavy layer. Merino tops and leggings are good to wear as under-layers. The ship is heated, so make sure that you bring clothes that are comfortable to wear inside the ship as well as outside. Sunblock is essential as well as sunglasses and a hat as the sun can be very strong. Lip balm with an SPF can be a good idea to bring as protection. We recommend hiking boots for walking on the islands and a pair of gumboots or Wellingtons for wet landings. Waterproof gloves are recommended to save your hands getting wet on Zodiac cruises. We can recommend places to purchase boots in Invercargill prior to the expedition, to save bringing them from overseas, or we do have a limited supply aboard."
Tips on what to pack for the South Pacific
---
"The climate in the South Pacific can range from temperate, to subtropical to tropical, so clothes that can 'breathe' and dry quickly are highly recommended. The 'layer' principle is the secret of staying comfortable here too. Be sure to pack a hat, preferably one that can be pulled down to protect your ears, forehead and neck. Remember the 'slip-slop-slap' principle. Slip on a shirt, slop on sunscreen and slap on a hat. Don't forget to pack a light raincoat or poncho to keep dry during those tropical downpours. Your swimming costume is essential, and you may like to bring light cover-ups (such as a rash vest) to wear when snorkelling."
What's unique about a small cruise ship expedition?
---
"The experience of our expedition team means that although nothing is every guaranteed, we know where we can find the wildlife we hope to encounter. Our guides are just as eager as you are to see that special animal or plant. Our small ship is designed to get you to areas that may be otherwise inaccessible to larger ships, plus having just 50 passengers aboard means that we have extra flexibility. We're not afraid to run a Zodiac cruise before breakfast if that's when the weather will be best, or to push back dinner to allow our expeditioners to enjoy a landing to all of its potential."
Insights into onboard life
---
"On board our main vessel there is a Russian crew which consists of 22 people, some of whom speak English. There is an open bridge policy, and spending time up there is a great way to learn more about the operation from the Captain and the officers and they are generally happy to share navigational charts and information about the ship. In addition to the Russian crew, each expedition has 8-10 expedition staff aboard. This comprises an expedition leader; cruise director; lecturers whose speciality varies by cruise but may include marine mammal specialists, historians, anthropologists; birding guides; two chefs; a medical advisor; and on some expeditions a representative from the Department of Conservation."
Reassurance for anyone nervous about voyaging with strangers...
---
"It's perfectly normal to have a case of nerves before embarking on any type of holiday. In my experience it is common for lifelong friendships to be made aboard ship. The night before most expeditions, we meet for dinner at our hotel. This is a great way to get to know the other passengers that you will be sharing your journey with, as well as some of the expedition team who will be guiding you. The small, intimate nature of the ship means that it is easy to get to know your other travellers, however you can always find an unoccupied area on deck or in your cabin if you are craving some alone time. You'll be generally travelling with likeminded travellers with similar interests so there is always someone interesting to talk to in the bar, library or dining room. We often have a number of solo travellers per expedition. It is also not uncommon for people to meet on one expedition, keep in touch and then travel again to another destination with us together."