The Netherlands travel guide
Despite its tiny size, the Netherlands has all the appeal of its larger European neighbours; there are new dishes to try, iconic cities to see and more culture per capita than perhaps any other country. Where it really stands apart, however, is in its unique landscape. Living below sea level comes with its challenges, especially when faced with a global climate crisis, but for centuries an ingeniously engineered system of dykes, dams, polders and windmills has held back the flow of the tide.

Centuries of innovation, inspirational art, regional identities and beautiful landscapes all squeezed into a small country of land half-salvaged from the sea.

The Netherlands is not, in fact, as flat as a pannenkoek (Dutch pancake). But when its highest point rises to a not exactly staggering 322m, it's easy to see why pedal propulsion is the preferred method of transport. This is a country geared up for bike travel, and where long journeys are perfect by rail or sail, giving you the time to sit back and enjoy the view.
The Netherlands is…
a cyclist's dream, all flowery fields, charming old towns, meandering waterways and cities bursting with culture.
The Netherlands isn't…
just Amsterdam, and it's certainly not drunken stag do's and leering into red-lit windows.
Our The Netherlands Holidays
The Netherlands map & highlights
Yes, you'll want to spend some time in Amsterdam, but there's a lot to see beyond the crowded city. The best way to experience the Netherlands is to spend a couple of days in the capital during a longer tour of the more traditional towns and countryside. It's an adventure made easy by bike infrastructure that would win over the most nervous of cyclists and trains that run with the kind of efficiency that makes you wonder why you ever owned a car. British residents can embrace the spirit of slow travel from the start and swap a flight for a smooth ride on the Eurostar, direct to Amsterdam from London.
1. Amsterdam
Amsterdam's picturesque lattice of canals, crossed by bridges, is best seen by bike or by boat. Hop on or off, as you'll see the locals do, to explore the narrow lanes between historic gabled houses. The maze of waterways connects pretty flower markets, riverside restaurants and good old fashioned watering holes, or bruin cafés, which make great pit stops between the many museums and art galleries.
2. Gouda
Among the flower-filled meadowlands in the heart of Holland, in an area known as 'Cheese Valley', Gouda is a feast for the eyes. As the world's largest exporter of cheese, the Netherlands has plenty of markets dedicated to Dutch dairy specialities, and Gouda's is one of the biggest. Just as impressive is its church of St Jans, its famously long nave illuminated by stunning stained glass windows.
3. Roermond
An old and atmospheric town, Roermond sits on the banks of the Meuse, Swaim and Roer rivers, part of several thousand hectares of idyllic waterscapes, all criss-crossed by cycle paths, in the southeast corner of the Netherlands. Even better than arriving in Roermond is the journey to it, which lies through a beautiful area of heath and moorland in the Dutch lake district of Maasplassen.
4. Kinderdijk
Windmills are an iconic sight in the Netherlands, and they pepper the grassy marshlands of UNESCO-protected Kinderdijk. In a long-standing struggle between man and water, these 19 historic molens were once tasked with keeping the easily flooded lowlands dry. Some are still functional, aided by modern diesel pumping stations, the rest retired to simply being a quintessentially Dutch feature of the scenic, reed filled reservoirs.
5. Willemstad
The city of Willemstad, named after William of Orange, is considered to have one of the most beautiful fortified old towns in the Netherlands and is one of several unusual, star-shaped fort cities. Built during the Middle Ages, these cities used moats, canals and bastion fortifications, instead of city walls, to keep out hostile troops and boats. It's a lovely place to spend a night during a cycling tour.
6. Zeeland
Lazy barge rides through its myriad waterways and islands are the best way to discover the peninsulas of Zeeland province. Once a muddy landscape, this large river delta is now a seaside playground of sand dunes, beaches and forest trails. Navigate the impressive network of dykes and dams that claimed this land back from the sea, discover historic fishing villages and eat Oosterschelde lobster for dinner.
Our top The Netherlands Holiday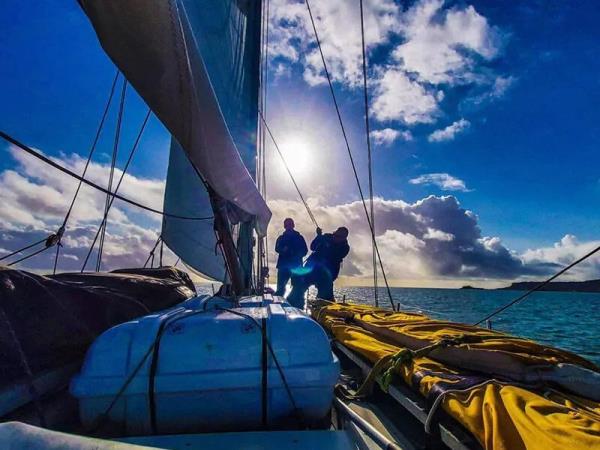 Amsterdam to Oslo: Sailing North
From
£1799
12 days
ex flights
Small group travel:
2023: 24 Jul
If you'd like to chat about The Netherlands or need help finding a holiday to suit you we're very happy to help.

More about The Netherlands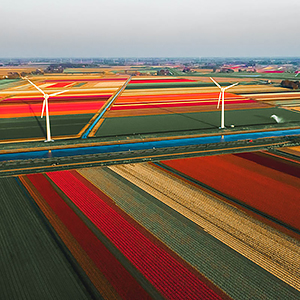 The best time to visit the Netherlands is when the weather is mild and days are long – whether wheeling through the countryside or taking a city-hopping train ride, you'll want to spend plenty of time outside.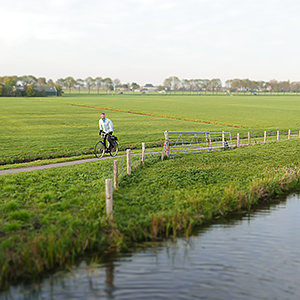 Discover the peaceful green heart of the Low Countries with a barge and cycling tour from Amsterdam to Bruges with this rural route which follows dedicated cycle paths past windmills and fields of flowers.
Overtourism in Amsterdam is a major issue, and the city has reached breaking point as it struggles with the ever-growing number of tourists that visit every year.