Best time to visit the Netherlands

Balmy summer days are made for bike rides through the countryside but busy cities are best seen at cooler times.

The best time to visit the Netherlands is between mid-March and September. Winters here are generally cold and wet and, while it's best to be prepared for rain at any time of the year, spring and summer are often drier and milder. To see the tulips blooming at their best, you'll need to book a trip that departs between March and May. The summer months, when temperatures tend to hover around 19°C, are the busiest, especially in Amsterdam, whereas cooler autumn is a quieter time to visit the Netherlands. Coastal towns, buffeted by winds from the North Sea, also tend to be cooler in the summer.
The Netherlands Weather Chart
Our The Netherlands Holidays
Things to do & things not to do
in the Netherlands
Things to do in the Netherlands…
Escape to the country. Amsterdam is overcrowded; in the heat of the summer the coaches queue up in the streets and crowds converge along the canals and in popular squares. Get some air with an effortless bicycle ride in the provincial countryside or a cruise along the canals that cut through towns and villages. Stepping out of the city and into the surrounding areas provides more opportunities for a real cultural exchange, where people are less tired of tourists and your presence, and purchases, are more beneficial.
Start your evening with a dash of 'Dutch courage'. While gin is a familiar drink in much of Europe, the Dutch have been enjoying genever since the early 16th century. A precursor to the more modern spirit, this traditional juniper-flavoured liquor is served in a small glass and sipped (never downed) slowly. Available in throat-warming cream liqueur flavours that go down a treat in winter, in summer it's a popular addition to a refreshing cocktail.
Travel by train. Starting in London, combine your visit to the Netherlands with other neighbouring European capitals, and all the sights in between, with a low carbon rail tour. You'll enjoy the clearer countryside views away from the congested roads.
Things not  to do in the Netherlands…
Trample the tulips. You may have seen them on social media, a continual stream of posed photos among the super blooms of California and endless lines of lavender in Provence. In recent years, the temptingly colourful tulips so characteristic of the Netherlands have suffered the same crushing fate. Rainbow fields of flowers are a magnet to the advocates of a snap and share culture, where selfies outweigh any other experience. Take photos, the flowers are there to be seen, but please keep off them. Walk in the bike lane. As you might expect in a country with more bicycles than people, cycling is taken seriously here. Be sure to follow the road signs and keep to pedestrian paths. Be too afraid to step out of your comfort zone. If you're keen to discover a new and more adventurous way to travel then the Netherlands is one of the best destinations for easy-going cycle touring. It's fairly flat and its well-maintained bike lanes make it ideal for less experienced cyclists and family holidays. Do drugs. Many visitors overestimate the Dutch tolerance towards drugs; all drugs are in fact forbidden in the Netherlands. It's only in coffee shops that the purchasing of small quantities of cannabis is tolerated.
Our top The Netherlands Holiday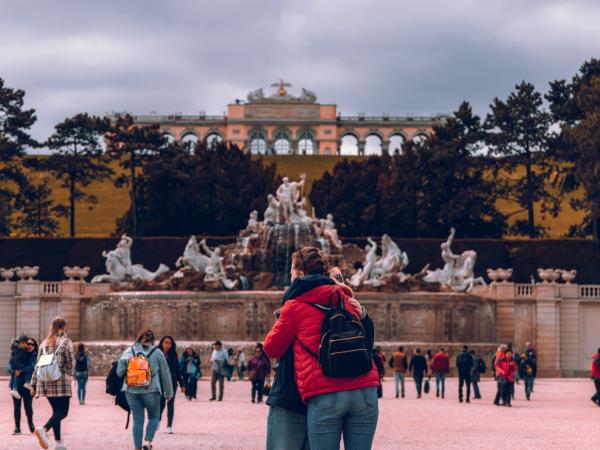 An exciting trip around the continent's fairytale cities
From
£1869

to

£1979
15 days
inc Eurostar
Small group travel:
2024: 16 Mar, 20 Apr, 25 May, 29 Jun, 20 Jul, 3 Aug, 7 Sep, 12 Oct
If you'd like to chat about The Netherlands or need help finding a holiday to suit you we're very happy to help.

The Netherlands travel advice
Gordon Steer, UK manager for our supplier World Expeditions, shares his tips on cycling holidays in the Netherlands:
Why choose the Netherlands?
"The Netherlands is a destination perfect for cycling. The terrain is flat and gently undulating, there are dedicated cycle paths and you often follow picturesque waterways. The country is years ahead in many ways in terms of cycling infrastructure, making it one of the easiest places to cycle in the world. It will appeal to everyone, including young families and recreational cyclists."
The best cycling routes
"There are many great places to discover and, as overtourism has become a real issue for Amsterdam, our trips never spend more than a few hours in the city. For a short (and family-friendly) route, packed with classic Dutch landscapes and experiences, I would recommend a circuit from Amsterdam to the south and the lesser known but beautiful walled towns of Gorinchem and Heusden; from there, head to the famous Kinderdijk windmills and the cheese centre of Gouda, before returning to Amsterdam."
Accommodation & getting around
"The most pleasant way to travel is by barge – you unpack only once, you sleep in a comfortable cabin and the following morning you wake up somewhere new, ready to explore."
What to bring
"Be prepared for northern European weather, so pack with that in mind – and bring a good rainproof jacket, just in case!"
The Netherlands advice
from our travellers
At Responsible Travel, we think the best people to advise our travellers are often... other travellers. They always return from our tours with packing tips, weather reports, ideas about what to do - and opinions about what not to.

We have selected some of the most useful Netherlands travel tips that our guests have provided over the years to help you make the very most of your holiday - and the space inside your suitcase.

Cycling 50km per day is much easier than you think!

"Bring a lot of energy because there is a lot of excitement to be shared." – Chantel Kotzé

"It takes a bit to understand the rail/public transportation, be patient and it soon becomes familiar." – Dennis Allen on a rail tour

"Make sure you have done enough cycling so that you are physically up to 60-70+ miles per day. In particular your bottom is hardened up for sitting in a saddle for that length of time." – Robert Hillen on a cycling tour
More about The Netherlands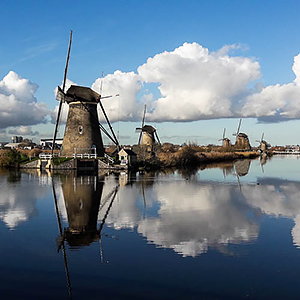 Beyond its cosmopolitan capital Amsterdam lies the quiet, rural countryside of the Netherlands, its traditional towns and charming coastline best explored by bike, barge or as a series of stops on a scenic train ride.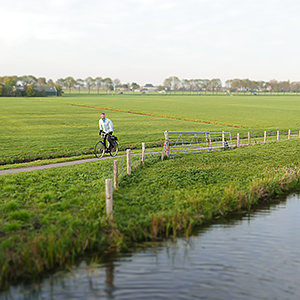 Discover the peaceful green heart of the Low Countries with a barge and cycling tour from Amsterdam to Bruges with this rural route which follows dedicated cycle paths past windmills and fields of flowers.
Overtourism in Amsterdam is a major issue, and the city has reached breaking point as it struggles with the ever-growing number of tourists that visit every year.