Self drive holidays in Uruguay

Uruguay finds itself at odds with much of South America. It is tiny by continental standards, it boasts neither Andes nor Amazon, and it is famed for its safety, tranquility and sophistication.

Uruguay has been overlooked for decades in favour of its bigger, brasher neighbours, but it finally seems to be having its moment. The Switzerland of South America – so called for its stable democracy, as well as its secretive banking industry – makes for a low key yet lovely introduction to a continent that can at times be overwhelming in its size and character.
One of Uruguay's most exciting features is its ease as a self drive destination. Latin America in general is not suitable for drivers, thanks to a combination of ramshackle roads, scary mountain passes, impenetrable jungle and epic distances. Navigating the streets of its chaotic cities will be relished only by the bravest of motorists. But Uruguay's compact size, network of paved roads, good standards of driving and gentle, empty landscapes mean it can be traversed in a regular hire car. At the size of Wales, with just 2.5 million inhabitants, you'll have to roads pretty much to yourself, too.
Self drive holidays always offer a particular sense of freedom, as well as simplifying the packing process. Organised holidays mean your route is planned and your accommodation pre booked; the only thing you'll need to worry about is the playlist.
If you'd like to chat about Uruguay or need help finding a holiday to suit you we're very happy to help.

What does a self drive holiday in Uruguay entail?
Booking your tailor made, self drive holiday with a travel company that knows Uruguay well is the easiest and safest way to go. Itineraries are flexible, and you'll be offered a choice of accommodation and vehicles to suit your budget and travel style. You'll be given detailed route information as well as tips for places to stop off along the way.
No 4x4s are needed to take on Uruguay's well kept roads, which certainly keeps down both hire and fuel costs. You'll need to speak to your holiday company about insurance, and bring an international driving licence. The itinerary outlined below involves around 900km of driving in nine days, including several days with no driving; it largely hugs the coastline which is where the prettiest landscapes and main sights are.
Although you'll be travelling around independently, you'll be assigned English speaking guides for city tours and other excursions, such as wine tasting sessions, market tours and bird watching, for example. And of course, you'll have the backup of the holiday company should you run into any difficulties along the way.
Sample self drive itinerary in Uruguay
Most holidays in Uruguay start across the River Plate in Buenos Aires, Argentina. This gives you a day or two to explore Latin America's most seductive capital, before taking a one-hour hydrofoil ride across the river to Colonia, Uruguay.
After collecting your hire car in Colonia, you'll have your first Latin American driving experience, as you head to Carmelo and to your accommodation at a pretty wine lodge. With your own vehicle, you can choose to take excursions into the surrounding countryside, or stay put, surrounded by vineyards.
From Carmelo, it is a further 250km through open farmland to the capital, Montevideo. You'll be given options for breaking up the journey, and sights to see along the way. Nervous city drivers shouldn't worry about Montevideo; traffic-wise, it's more small town than heaving capital. And once you get here, it's easy to explore on foot.
Another 280km drive along the coast takes you to Rocha, with rolling dunes to your right and bucolic farmland to your left. Few places are more tranquil than this landscape of fishing villages, historic estancias and swaying palm trees, buffeted by Atlantic winds. Estancias are working ranches, and they are emblematic of Uruguayan culture; spending a couple of days in one gives a delightful insight into local life. This is a remote coastal region where you can surf off the beaches, take horseback rides, seek out birdlife and visit tiny hamlets.
For a change of pace, head 120km back down the coast to Jose Ignacio, a tiny resort town that attracts celebrities and socialites thanks to its five star restaurants, boutique stories and galleries. From here, it's 145km back to Montevideo airport for your return flight.
Best time to go on a self drive holiday in Uruguay
Uruguay sits at a similar latitude to Cape Town and Sydney which, combined with its South Atlantic setting, makes for warm summers and cool winters, without the tropical heat or Andean chill featured throughout much of South America. Coastal winds can be unpleasant in the depths of winter, so you may want to avoid June to August for this reason. If you're looking to chill rather than party, avoid Christmas, Easter and Carnival (which can fall from mid January to late February), opting instead for the shoulder months of October, November, early December and March. This offer the best weather without peak season price hikes and coastal crowds, and the already quiet roads will be even more traffic free.
More about Uruguay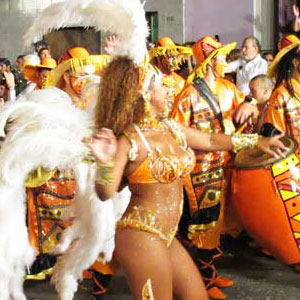 The best time to go to Uruguay is in the southern summer, from October to March – though things get exciting around Carnival and Easter...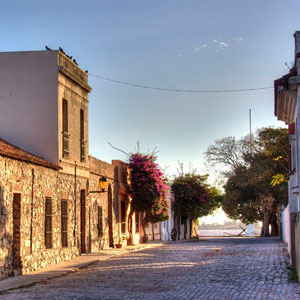 Uruguay has fishing villages, a coastal desert, sea lion colonies, stylish cities and particularly delicious wine. Come and visit before everyone else discovers it...