Volunteering in India travel guide
---
2 MINUTE SUMMARY
Just as some people naively put India into one monochrome box before they go there, they can tend to do the same when it comes to volunteering. In fact this contrast filled country, with mountains and megacities, temples and traditions, deserts and dramas, there is a wide range and indeed an ever growing range of projects requiring volunteers. There is also something for everyone, and it is important to seek out a project that taps into your skills and which you feel will really have a benefit locally. This Volunteering in India Travel Guide aims to switch your view of such holidays from black and white to colour.
Open your eyes to projects that welcome not only professionals such as doctors and dentists, teachers and carers, but anyone who is happy to assist in a classroom, care for rescued animals and really throw themselves into busy, community life.
Is volunteering in India for you?
---
Responsible Travel recommends
Go on a volunteering in India holiday if...
---
... you want to travel in India while contributing to the country in a practical way too.
... you have professional skills in anything from healthcare to sports coaching.
... you want to visit the country starting from the grassroots and seeing life as a local.
... you have never been to India before and want to start off your journey by learning the language and traditions as part of your work.
Donít go on a volunteering in India holiday if...
---
... you arenít flexible. Life can be erratic in India and things donít always go to plan, even when working with an organisation.
... you just want to tick a box on your CV. If the first question you are asking yourself is Ďwhat will this do for me?í then you are barking up the wrong trip.
... you want to volunteer in an orphanage.
We have many good reasons for not promoting any trips that involve working with vulnerable children; read more
here
.
... you think you are going to change the world. Keep your expectations realistic, but know that you can make the world of difference to individuals you are going to be supporting when you are there.

Hello.
If you'd like to chat about volunteering in India or need help finding a holiday to suit you we're very happy to help.
Rosy & team.
01273 823 700
Where to volunteer in India
---
MAP & HIGHLIGHTS
Volunteering is less about where you want to go and more about finding out the best ways in which your skills can be used. If you are a yoga fan and end up in the heart of Ayurvedic nirvana in Kerala while offering your services as a teacher, then even better. But geography should come second to suitability and of course sustainability. Responsible volunteering organisations only offer fully vetted placements that have a genuine benefit to the community. Some tour operators will combine this with some tourist time too, so just ask and they will be able to help. Helping is what they do best, after all.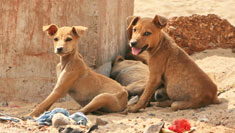 Domestic animal rescue
This placement takes you to the city of Udaipur, Rajasthan, where a leading animal rescue sanctuary is always in need of help. Working alongside local volunteers and staff, you spend five days a week doing everything from the grotty to gorgeous, cleaning out bedding one minute and helping neglected puppies back on their feet the next. Hindi lessons in the mornings will get you off on the right footing.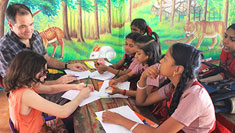 Family volunteering in Kerala
These placements
are in schools helping with ongoing teaching, arts, sports or construction projects. The ways in which you can contribute depend on your children's ages, so discuss this with your tour operator to tailor your trip to suit both local needs and your abilities. Volunteering hours are usually a couple of hours in both the morning and evening, leaving plenty of time to explore.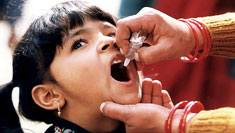 Healthcare volunteering
Experienced
healthcare volunteers
of all kinds are welcome, be they doctors, nurses, physios, dentists or podiatrists. Skills will be well used five days a week in hospitals and clinics, working 9-5. Although of course there is nothing 9-5 about this work with very different challenges to ones you are used to. Dharamshala in Himachal Pradesh and Kerala are both great places to offer your experience.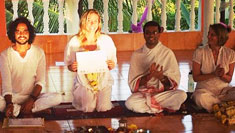 Teaching & yoga
If you've teaching qualifications and love yoga,
this placement
is perfect. Although be warned, these are not retreat holidays; it's all about the work. Start your days at a local yoga centre, local being Fort Cochin in Kerala, and yoga being hatha style. And for the rest of the day it's time for you to be teacher. If you don't have teaching qualifications, you will be welcomed as a teaching assistant.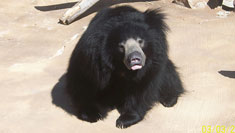 Wildlife rehabilitation
A great way to see India's Golden Triangle, visiting shining examples of wildlife rehabilitation and conservation education along the way. Visit the Taj Mahal but also help out with feeding, cleaning and construction at the
Agra Bear Rescue Centre
, a centre for rescued 'dancing' sloth bears. Or head to Rajasthan and help out with leading NGO Tiger Watch's impressive community outreach work.
Photo credits:
[Top box, helpdesk & map intro: Volunteering Journeys] [Domestic animal rescue:
Shayan (USA)
] [Family volunteering in Kerala: Volunteering Journeys] [Healthcare volunteering:
CDC Global
] [Sports coaching:
Pabak Sarkar
] [Teaching & yoga:
Dennis Yang
] [Wildlife rehabilitation:
sfg828
]