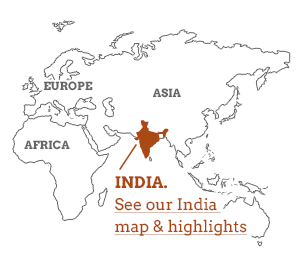 Some people are overwhelmed the minute they pick up their first India travel guide. But India doesn't need to be seen in one go. Think of it like a box of exquisite handmade chocolates. You wouldn't cram them all in at once. You would read the ingredients, savour each one, relishing the taste of every parcel presented to you. Taking it slowly is the best way to break down all our presumptions about this vast country.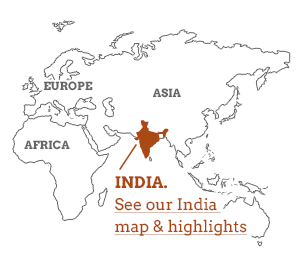 There's an expression in Hindi - Aaaram Se, meaning to 'chill out'. It is the rule of thumb in India. Because if you 'Aaaram Se' - good things will come your way.

The Golden Triangle is the one that always jumps out first from the chocolate box, with Delhi, the Taj Mahal and Jaipur offering that reassuringly tasty concoction of palaces, princes, mughals and mystery. However, the remote beaches versus the resorts of Goa and Kerala are like the difference between a Mars Bar and a Montezuma, and the hiking to be had in Ladakh is like the surprise secret layer you never realised was there. In fact, that's the thing about India. Go one step off the tourist trail, and you will find that the layers just go on forever.
Warning: This video contains flashing lights
India is...
romantic, impressionist and surreal. All in a day.
India isn't...
predictable.
What we rate & what we don't
Ladakh
Ladakh
means "land of high passes", the height being the Kunlun and Himalayan mountains, which 'pass' through Jammu and
Kashmir state
. Trekking tourism has always been important even during the Kashmir conflicts, with a strong military presence to protect it. It is culturally fascinating with a mix of Tibetan Buddhists and Shia Muslims living in landscapes equally contrasting, from desert to remote mountain peaks.
High quality crafts
With many bazaars now a place for touts and tat, the tradition of fine arts is off radar for many visitors. India has a long history of royal patronages for fine art, and there are exceptional handicrafts here which are important to sustain. Such as traditional hand lacquered ceramics, fine embroidery, hand woven pashminas as opposed to mass produced machine woven ones. Jaipur and Jodphur are top cities for top crafts.
Hiking in the Ghats, Kerala
Few people associate
Kerala
with mountains, the Himalayas monopolising the western desire for elevated landscapes in most India travel guides. Kerala's
Western Ghats
range is rapturous for hikers and bikers, however. Named as a world Biodiversity Hotspot, it's a daily festival of flora and fauna here. Plus there is no snow in winter and the beaches are never far away.
Tribal communities
Go east into the states of Chhattisgarh and Odisha to discover some of India's tribal communities which are now, with the help of responsible tour operators, inviting guests in to their homes. Such as the Gotuls in Kanker, the Muria tribe in Jagdalpur and the Bonda tribe in Odisha, most of whose cultures and traditions haven't changed for thousands of years.
Indian beach culture
Going to the beach is not actually a big part of Indian culture like in the Caribbean, for example, so there is a tendency for western style resorts, with a flatpacked, fastfood feel about them. Such as Kovalam beach in Kerala, and the Candolim-Calangute areas of Goa. Head of the beaten track, however, and there is lots of littoral loveliness to be found.
Pseudo yoga
India is the pinnacle of most yoga practitioners' journeys in life, Kerala being a top place to practice with its history of Ayurveda. However, be aware that there is a lot of bandwagon stuff going on in India, with some yoga retreats more focused on the principles of marketing than any traditional principles of yoga, so do your research well.
Riding on elephants
As you will see from our
'Elephants in tourism'
guide, Responsible Travel does not endorse elephant riding. However, we do recognise that in some national parks, the survival of the remaining tigers is simply too precarious to risk withdrawing the funding gained through elephant rides from the park; to do so would risk an instant increase in poaching and the demise of the species.
Tiger mania
They are extraordinary, elusive and endangered, and it is extremely moving to see one. But there is a sort of mania among tourists, particularly Indians themselves, to catch just one glimpse of the big cat, when actually conservationists will constantly remind you that there are also lions and bears here. Along with Asian lions, sloth bears, leopard, elephants, buffalo, rhino, monkeys, wolves and a veritable fiesta of birdlife.
If you'd like to chat about India or need help finding a holiday to suit you we're very happy to help.

Eating & drinking in India
If you want to eat chaat, North Indian street food, Delhi is the place to be.
Thali is like Indian tapas, with a collection of small bowls of different foods (katori) served on a round tray
Each region has its own lassi. Such as Makhani lassi in Rajasthan made from buffalo butter, essential oils, and yoghurt. But, in Punjab, it is more frappé style.
In Kerala, don't miss the seafood, from the coast or backwaters.
People & language
Aap keise hain? = How are you?
Hindi is the main language in India, although English is taught in many schools, and is widely spoken or understood. There are 21 other official languages, from Urdu to Gujarati, Bengali to Kashmiri.
Namaste is the main greeting but it has become almost a cliché that this is the only thing tourists know what to say. Stretch your skills and be brave with just a bit more:
Dhanyavad = thank you, although not used willy nilly in India, so don't think local people rude if they don't say it
For a more formal, 'thank you from the bottom of my heart' say 'Shukryia' , from Urdu.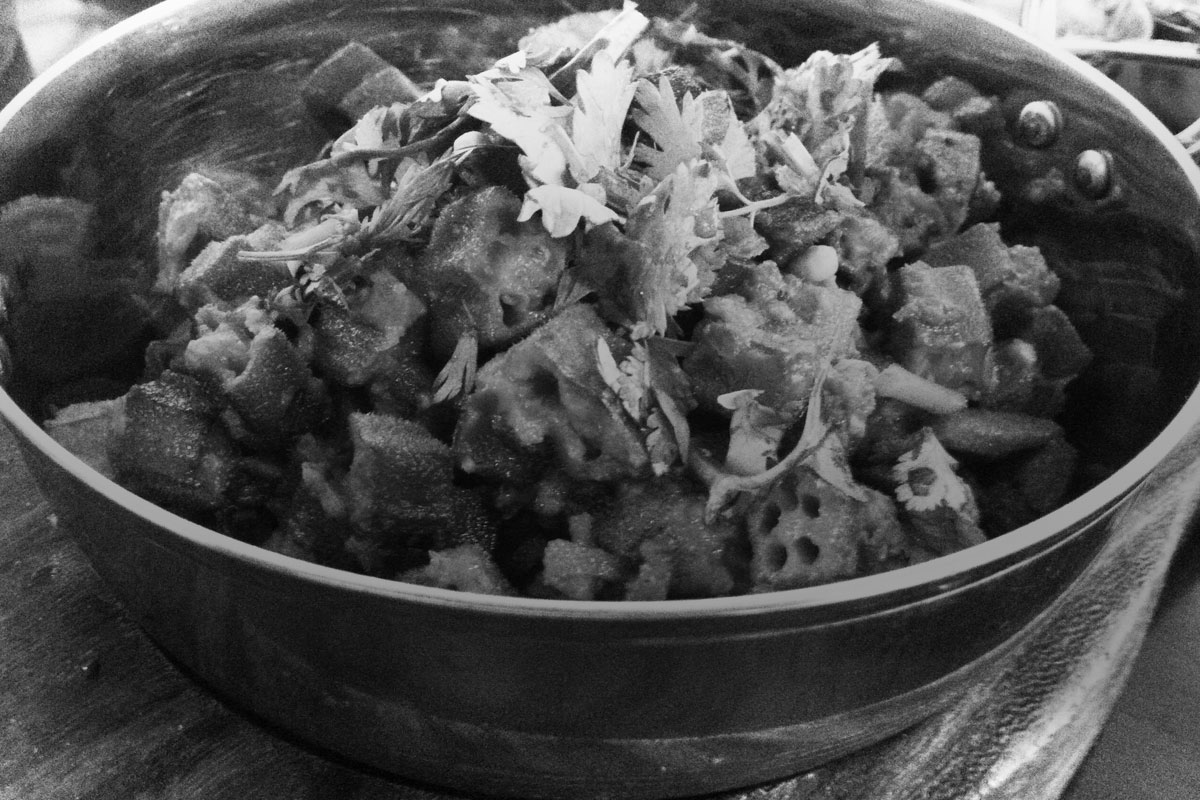 Indian food in the west is usually Punjabi or Gujarati, but each region has a different cuisine. For epicurean excellence, check out Mughlai or Rajput cuisines.

In Rajasthan, check out splendid textiles designed by hand using wooden blocks

For high quality handicrafts, state emporium Baba Kharak Singh Marg, Delhi is a must

Byloom in Calcutta is a wonderful tailor supporting small handlooms all over west Bengal

Hand lacquered products from bowls to bangles originate in India, with lac insects that secrete the main ingredient indigenous to India

For genuine handmade pashminas, made from pashm goats' hair, go to Srinagar, Kashmir. Around £150

Buy spices from markets. The spice gardens are very overpriced

If tea is your chosen cuppa, it grows on trees here

Many north Indian bazaars now just cater for tourists, and have become very contrived. You need to go into really small towns to find the more traditional, local bazaars.

Fresh coconut: 20p-25p

Glass fresh toddy: 50p at a rural bar

Train Delhi-Agra: £10 or £20 1st class

Kilo of mangoes: £2

Bottle beer: £1-£2

Good quality thali lunch - £3.50
A brief history of India
Bollywood films are sometimes hard for westerners to get their head around, but when you start to read up on Indian history, you realize why they love to celebrate melodrama, heroes, villains, fate and fortune, epic themes of attack and revenge, as well as copious poetry, dance and music. Because history has doled out fair doses of all of these over the centuries in India. Going way back, There is still evidence of the ancient Indus Valley civilisation in India, such as the ruins seen at Dholavira in Gujarat, with people coming here from present day Pakistan, Afghanistan and Iran, as far back as 2600 BC.
Read more