Tamil Nadu holidays guide
You probably haven't heard much about Tamil Nadu, a state that sweeps down the southeastern edge of India. Curiosity piqued? It should be – holidays to Tamil Nadu take you to a region lined with kingly port cities and Tamil temple complexes.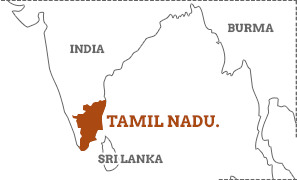 Kolam is the daily ritual of drawing a kaleidoscope of patterns with rice powder to welcome guests and gods into the home – and it sums up colourful, welcoming Tamil Nadu.

The interior climbs towards the Western Ghats in a series of plateaus, gorges and rainforests rich in mountain villages. This is where you'll discover that food and religion are practically equals in Tamil Nadu – the pinstripe tea plantations and mountain village tea rooms are almost as vital as the temples. While you're in South India, it'd be rude not to pay your respects to neighbouring Kerala. Lots of Tamil Nadu holidays team up the two states. Find out more about this little explored state in our Tamil Nadu travel guide.
Tamil Nadu is...
the centre of Tamil culture, showcasing elaborate Hindu temples and rainforest villages.
Tamil Nadu isn't...
on the mainstream tourist trail... yet.
Tamil Nadu map & highlights
There's no mistaking Tamil Nadu. The state is famously high rise – not necessarily with skyscraper-loaded cities (although there are those, too), but with Hindu temples, towering banyans and mountains that scale up into the Western Ghats. To see the full Monty, stay for upwards of 14 days – especially if you're finishing off with a stint on the Kerala waterways. Depending on your itinerary, you'll fly into Chennai or Kerala (usually Cochin or Trivandrum airports) and travel on a combination of private vehicles and trains. Accommodation leans towards Indian-owned guesthouses, including faithfully restored mansions and lodges carved from local woods.
1. Chettinad
Chettinad was once the stomping ground of the Nattukottai Chettiars: a long line of merchant bankers who poured their wealth into building palatial properties. The descendants mostly moved to the city after the Depression, leaving behind around 15,000 Victorian, Art Nouveau and faux-Tudor mansions that still ghost Chettinad. The grandeur has taken on a faded charm as the rainforest slips into abandoned gardens.
2. Kanyakumari
You can dip your toes in three bodies of water in Kanyakumari. It perches on the southernmost tip of mainland India, where the Indian Ocean, Arabian Sea and Bay of Bengal meet. Thanks to its spot on the cape, the beach is a platform for widescreen sunrises and sunsets. Elsewhere, Kanyakumari Devi Temple is a Hindu temple for Shakti (also known as Parvati), an important creator goddess.
3. Madurai
Madurai doesn't do skyscrapers by halves. 12 sculpture-laden gopuras map out the edges of the Meenakshi Amman Temple – one of India's architectural wonders. Hindus have honoured the warrior goddess Meenakshi here for almost 2,000 years; entering its flower-laden insides is like stepping into a festival. Explore the city with a rickshaw ride around the high-speed streets packed with silk shops, IT businesses and pastel temples.
4. Mamallapuram
There's no mistaking that Mamallapuram was once the port city of the 7th century Pallava Kings. The grand Group of Monuments lays out Hindu temples and meticulously carved shrines, including the Five Rathas. Watch out for Nakula Sahadeva Ratha, which comes with a life-sized elephant shaped from a single rock. Go for a bike ride, too, to see the stonemasons that still carve out the roads and buildings of Mamallapuram.
5. Nilgiri Hills
The Nilgiri Hills lie in the Eastern Ghats, where plains swoop into the highest mountains of Tamil Nadu. Tea and coffee plantations pinstripe the lower hills – you can visit a family-owned set-up to see just how much work goes into making your morning cuppa. One of the best ways to travel is by train. The Blue Mountain Railway traverses waterfall-fed gorges between the British hill stations of Coonoor and Ootacamund (Ooty).
6. Puducherry
Follow the coastline south of Chennai, and you'll come across Puducherry. This collection of former French colonies is best explored by bike or foot, thanks to its easily navigated grid of streets. There's a lot in the way of French flavour, including rose and gold churches, a central canal and chic cafés. Plus, a steady stream of yogis head for the nearby city of Auroville and the Matrimandir meditation centre.
Our top Tamil Nadu Holiday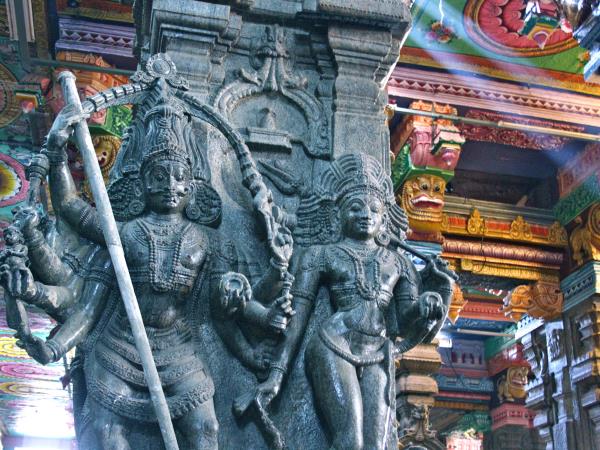 Tour the ancient trading cities and towns
From
£1851
15 days
ex flights
Tailor made:
This trip can be tailormade at a time to suit you and can be adapted to suit your interests, budget and requirements as necessary
If you'd like to chat about Tamil Nadu or need help finding a holiday to suit you we're very happy to help.

More about Tamil Nadu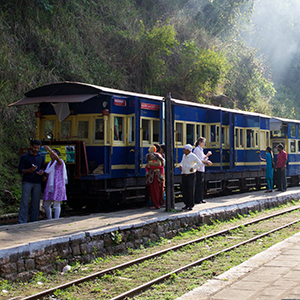 The best time to go to Tamil Nadu is between the end of November and mid-March. This huge state stretches from the sandy coast up to the Western Ghats and Kerala, so the broad range of landscapes offer a mix of cooler, rainy days in the Nilgiri Hills and often intense heat on the coast.