Things to see & do in Gujarat
"Patola silk weaving has been practised in Gujarat since the 11th century," enthuses Kashka Lantis, Gujarat expert at our small group holiday specialists Exodus Travels. "It's very unique to the state and we visit an award-winning family-run heritage museum. Living culture is really important and it is wonderful to support this heritage."

The secrets behind these double-woven, highly prized saris, are a closely-guarded tradition passed down to the sons of only three families in Gujarat. Each strand of silk, individually dyed, is carefully woven on a traditional loom with a dexterity that can only come from a skill refined and valued by 35 generations of the same family. As a result, a single sari can take up to a year to create. For Kashka Lantis, this is just one of the reasons Gujarat holds its own against its more popular neighbour, Rajasthan.
"Don't get me wrong, I love Rajasthan," she says. "It's the land of the kings, of rich heritage, but it is very busy. Gujarat is much quieter, but it still has this amazingly rich heritage – with gorgeous Hindu, Islamic and Jain architecture – and there's so much culture to explore here too."

Kashka's passion for Gujarat is intoxicating. This is a state of enormous diversity, yet in terms of international tourism it is still largely undiscovered. You'll find some of the largest salt flats in the world, peaceful Arabian Sea beaches, the only place to see lions outside Africa and a wealth of incredible bird life. Local guides help you navigate the maze of alleys which make up the colourful bazaars of Ahmedebad and Jamnagar, take you to the Bala Hanuman Temple where the melodic Hindu prayer Shri Ram, Jai Ram, Jai Jai Ram has been chanted continually since 1964, and introduce you to some of Gujarat's traditional tribal craftsmen.

For Kashka, the latter is where Gujarat's cultural heart lies – and responsible tourism has a key role to play in its preservation. "We also visit the Banni tribal lands where handicrafts are a livelihood and a way of expressing cultural identity. India does well at preserving these kinds of traditions but so much can be lost if we are not careful."

And as she describes the local food you'll taste, Gujarat becomes a mouthwatering prospect too. "Don't miss dhokla, squares of fermented batter made from rice and chickpeas which make a nice little snack. Or gathiya, a crunchy snack made from chickpea flour."
Ahmedabad
India's first UNESCO World Heritage City is a crumbling once-walled labyrinth of alleyways and bazaars, lined with buildings that boast exquisitely carved facades. As Kaskha Lantis says: "Heritage walking here is fantastic – there's so much of interest architecturally." It was also the home of Mahatma Gandhi for over 13 years, and no visit is complete without a stop at the peaceful Sabamarti Ashram by the riverside – once Gandhi's residence and now a memorial museum extolling his tenets of truth, democracy and self-dependence.
Gir National Park
Some 600 Asiatic lions call Gir National Park home, the very last of a species that once roamed from Greece to modern-day Bangladesh. Lions aside this is also the best place to see leopards in India, as well as being Gujarat's most biodiverse area – a bold claim in a state that also features some of the largest salt flats in the world and no fewer than 23 designated wildlife sanctuaries.
For Kashka, Gir's appeal goes beyond its iconic big cats. She says, "The chances to see the lions are reasonable, but come ready to enjoy whatever you see. This is a wonderful national park, beautiful to explore with lots of other wildlife too, including lots of different types of deer and antelope, hyenas, leopards, rusty spotted cats and porcupines. And over 300 species of birds."
However, Gir's success in protecting its lions – numbers have more than doubled here in the last 40 years – has bred problems of its own, as they venture deeper into surrounding farmland and come more often into conflict with local people. Ensure you're supporting the communities which have to share their space with wildlife by staying overnight at least, using local guides and choosing a tour operator which supports income generation projects – safari specialists and accommodations affiliated with the
Tour Operators for Tigers
network are a good place to start.
Island of Diu
Once a Portuguese colony, Diu offers a holiday within your holiday and is the only place in Gujarat you'll be able to enjoy a cheeky gin and tonic by the pool – the rest of the state is dry. Kashka Lantis explains: "It was where Gandhi was born and it is very respectful of his beliefs and that heritage." Unlike India's more famous former Portuguese enclave, Goa, serene Diu offers a pleasant sense of calm compared with the sometimes frenetic North Indian pace of life. Relax on its soft yellow beaches, explore its 16th-century Portuguese fort, or sit back and watch Diu's fishermen land their catch in the early morning light.
Our top trip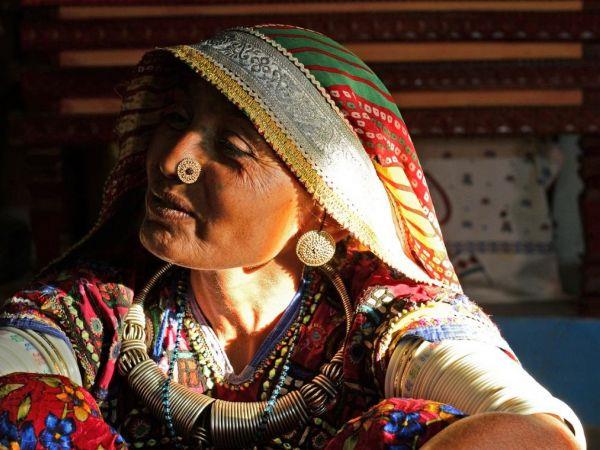 A fascinating mix of local village culture and wild landscapes
From
£3415

to

£3725
16 days
ex flights
Small group travel:
2024: 17 Feb, 19 Oct, 9 Nov, 21 Dec
2025: 13 Jan, 15 Feb, 25 Oct, 15 Nov, 20 Dec
If you'd like to chat about India or need help finding a holiday to suit you we're very happy to help.

Jamnagar
The Hindu chant of Shree Ram, Jai Ram, Jai Jai Ram echoes through the halls of the Bala Hanuman Temple; a melodic mantra that has been continuously recited since 1964, making Jamnagar a destination for spiritual pilgrims as well as lovers of Guinness World Records. A local guide might also take you to the elaborate Adinath Jain Temple, sat among the jewellers and sweet sellers of the Chandi Bazaar – for an insight both into Gujarati religion and its tempting treats.
Mumbai
Not Gujarat we grant you, but almost all trips to this resplendent state get underway in Mumbai. And India's arguably most exciting city is an adventure in itself – as is the overnight sleeper train that will take you away from the entertainers and street food of Chowpatty Beach to the winding bazaars of Ahmedebad. Tours with local guides take in the 'Queen's necklace' – Mumbai's glittering skyline from Kamla Nehru Park on Malabar Hill – or immerse you in the huge, industrious and multi-ethnic Dharavi slum – inspiration behind a host of blockbuster films and bestselling books.
Rann of Kutch
Vast, desolate and dry, this vast salt desert – one of the largest in the world – is home to herds of Indian wild ass, as well as tribal nomads and artisan-filled villages where bead weaving, metal forging, hand painted silk saris and block printed textiles express the unique cultural heritage of each area. Wildlife is surprisingly plentiful here too, with pockets of wetlands offering sanctuary to many migratory birds.

Meeting traditional craftspeople, and helping to preserve a unique heritage, is undoubtedly one of the most rewarding parts of a Gujarat holiday. An experience, according to Kashka Lantis, that is enhanced by being aware of local values. "This is a respectful, more conservative society and, especially in the rural villages, one that is less visited by tourists. Make an effort to be respectful and you'll be rewarded. Saying that, Gujaratis are such friendly people and very forgiving if you make a bit of a culture faux pas in good faith."

Kashka goes on to recommend: "Think about covering your shoulders and make sure your clothing isn't too revealing – the advice is the same for men and women; shorts or skirts should fall on or below the knee. Most people find it useful to bring a scarf with them that they can throw over their shoulders or a sarong to wrap around their waist when needed. You'll also want to carry some socks with you as you'll usually be taking shoes off to go inside temples and people's homes and the floor can be hot on the feet."
Best time to visit Gujarat
"The best time to go is anytime that's not the middle of the summer," says Kashka Lantis. "Between October and March Gujarat has a fairly constant daytime temperature of around 30°C, but it's a dry heat so isn't as stifling as it can get with humid climates. Bring light cotton clothing to stay comfortable." This is also festival season, with Navatri (Sept/Oct), Holi (March), Kevant Mela Tribal Festival (April) and the Uttrayan Kite Festival (January) offering colourful backdrops to any trip. Gujarat does have a monsoon – usually between June and September – and Gir National Park shuts its doors to visitors at this time. Temperatures soar in April and May before the rains break, often exceeding 40°C.