Tips for the first time traveller to India
It's easy to get overwhelmed by India. The country is vast, the population is huge, and the cultural heritage is infinite. The best advice for any first time traveller to India is to take your time to explore. Don't feel like you have to experience everything in one go. There are 28 states to choose from. Pick one or two before deciding on an itinerary that includes time to rest as well as sightseeing.

Do not attempt to cram in too much in too short a time. Road travel in India is not its best feature, so it's much better to focus on a couple of places and stay there.

Some states are a little easier to get your head around: Rajasthan, Goa and Kerala, for instance, especially if you've travelled in other parts of Asia before. While the Metro in Delhi, for example, makes it really easy to navigate the city. The idea of visiting India might be daunting, but once you've been you'll be completely hooked.
Think of India like an old-fashioned tailor's shop with silk saris stacked high on every wall. To really appreciate the quality and the depth you need to examine the fabrics one at a time. Feel the smooth finish between your fingers and admire the intricate thread designs. If you take down all the saris, you'll drown in a sea of silk. Take your time to enjoy each individual experience until you're ready to come back for more.
Keep reading to discover our tips for your first holiday in India.
Eating & drinking
If you're visiting India for the first time, be brave and eat out at the small canteen-style restaurants that are packed full of local people. These are a step up from street food stalls and often serve thalis, which are an authentic taster tray of different types of Indian food. The typical restaurant dishes that most western cultures associate with India are mainly from the regions of Punjab and Gujarat. In fact, many classic dishes – biryani, for instance – are more likely to be associated with a different country entirely, Bangladesh… but let's not get into that right now. There are international-style restaurants in popular tourist areas all over India. These mainly cater for large coachloads by providing all-you-can-eat buffets and/or set menus. These tourist restaurants are expensive and the food is, at best, lacking in soul. Old Delhi is a great place to get stuck into street food, with chaat (a savoury potato-based snack) a good starter if you're just finding your feet. Lassi (a fruity yoghurt drink) is so tasty that you'll wonder why you've never drunk it before. Enjoy a mango or strawberry lassi without ice to avoid drinking tap water. Dal is a lentil dish sometimes served in little metal pots. It's filling, delicious and wholesome and really sets you up for the day. The seafood in Kerala is sublime. Make sure you try a prawn biryani or a karimeen pollichathu (marinated fish masala curry) if you're heading down south. You can buy alcohol in most large Indian cities and towns. Beer, wine and spirits are served at most restaurants and hotels. You can also buy booze from small back-street off licences. This seems slightly shady, but it's perfectly legal. You'll also get to meet lots of interesting local characters.
Talking the talk in India
Hindi is the main language in India, although English is taught in many schools and is widely spoken or understood. There are 21 other official languages, from Urdu and Gujarati to Bengali and Kashmiri.
Namaste is the main greeting, but it has become something of a cliché for bowing tourists. Stretch your language skills by buying a phrasebook. You can start off by saying dhanyavad ("thank you") or shukriya, which means "thank you from the bottom of my heart".
Travel requirements
The visa application process to enter India for a holiday is pretty simple and inexpensive. Around 113 nationalities can apply for an e-visa. If you're on holiday in India, your passport needs to be valid for six months from your time of arrival and have at least two blank pages for entry stamps.
For more travel advice related to India, including vaccinations and current entry requirements, please visit India travel advice at the FCO and Fit For Travel.
What to pack
Sophie Hartman, from our partner Holidays in Rural India, has some advice on what to put in your suitcase: "Pack light – you'll want to cram your suitcase with lovely things to bring home. A scarf is the most useful piece of kit. It's good for covering your head if you feel a bit stared at, your face and nose if you're in a dusty jeep, and for drying your face and hands after washing in sometimes grimy roadside bathrooms."
There are certainly some Indian states that are easier than others for first time travellers: Rajasthan and Kerala, for instance. They may be separated by more than 2,000km, but they both appeal for those looking for a culture shock without feeling like you're too out of your depth. The Taj Mahal in Rajasthan's neighbouring state, Uttar Pradesh, is unmissable, as are Delhi and Varanasi, although for entirely different reasons.
Delhi
Delhi is really a tale of two cities. On one hand you have Old Delhi, where life on the streets and in the parks is loud, busy and often chaotic: dogs roaming the streets, open-fronted stores selling everything and anything, photogenic peeling paint on ramshackle properties. And then you have New Delhi, where skyscrapers, shopping malls and the thoroughly modern Metro surround the circular Connaught Place.
Getting around is really easy – once you get the hang of crossing the road – and pretty soon you'll be setting off in search of Humayun's Tomb, the Qutub minarets and the Red Fort. Make your way up the minaret at Jama Masjid Mosque, stop for lunch at Chandni Chowk market and visit India Gate after dark, where you might well get swamped by selfie-taking students. Find out more in our
Delhi travel guide
.
Kerala
Kerala presents a laid-back introduction to southern India. This is where you'll find a combination of beaches and backwaters, as well as some delicious coconut and chilli fish curries. Although things can get busy in high season in resorts like Kovalam, there are plenty of lesser-used backwaters that offer a much more scenic experience.
A great idea is to combine two or three nights on a houseboat with two or three nights at a village homestay. Kerala's Western Ghats mountain foothills are even better for escaping the throng along the riverbanks. This is where you can hike or bike through coconut plantations or seek out riverside routes as they wind their way between remote rural villages. Read our
Kerala travel guide
for more information.
Rajasthan
Rajasthan is great for first time travellers to India. This is where you can discover Bengal tigers, sloth bears and monkeys living amongst the temple ruins of Ranthambore National Park. Elsewhere, you'll find palatial properties within the Pink City of Jaipur as well as heritage hotels tucked away amongst the folds of the Thar Desert. From Pushkar's Brahma Temples and the fortresses of Jodhpur to Lake Pichola and the Aravalli Hills – Rajasthan sits in dusty regal glory. Read our
Rajasthan travel guide
for more info.
Taj Mahal
"Did you visit the Taj Mahal?" will literally be the first question everyone asks you on your return. And with good reason. This is Mughal architecture at its finest and you will still be blown away by the grace and beauty of the snow-white mausoleum no matter how many pictures you've seen before. The town of Agra itself isn't really worth writing home about, although Agra Fort and the red sandstone city of Fatehpur Sikri in Uttar Pradesh are certainly worth adding to a Taj Mahal itinerary. Find out more in our
Taj Mahal article
.
… and what not to do in India
Try to see all of India in one hit. It's impossible. Refuse to leave your comfort zone. India is different to what you're used to at home. That means monkeys clambering over the walls of the Red Fort in Delhi, for instance, but also unthinkable poverty that's commonplace on city streets. Ignore advice from experienced travellers and tour specialists. They will give you a far deeper experience on your first holiday to India. Encourage street kids. Talk to your guide before opening your bag and giving money or pens to street kids. There are charitable organisations that will make sure your rupees and well-meaning gifts get into the right hands. It is really hard to ignore the kids when you're wandering around. However, giving in the right way will result in a much better outcome in the end.
Here's what Rajat Kumar from our India experts, ExplorIndya, had to say about giving pens to children in India: "The whole idea of gifting pens to kids bothers me. I don't diss the reasons behind it. I diss the act itself. When this started, the reasons behind it were very noble as the pen was seen as a direct tool to empower the child to study and write. But today it has become a game that locals play with tourists, and tourists encourage with the act itself. It is ironic because it actually drives children to skip school and hang out in areas frequented by western tourists because they know they will get handfuls of pens. They just keep them in boxes, where they collect hundreds of pens, and it is a satire."

Voyeuristic slum tours. We all tend to get a little snap-happy on holiday, but taking photos of anyone without their permission is not okay. Try to travel with empathy for other people's circumstances. The same can be said for visiting a slum area just to stare at the residents.
Rajat has some advice about supporting impoverished people when visiting India for the first time: "We support slum tours to see what these families do, how they survive, and what their stories are. We ensure that they are not voyeuristic and simply for taking photographs, but that they are tours that actually tell an honest story of what the slums are, and why people here are poor. Which is mainly because the government won't improve their conditions, as they want them to move away so that they can develop this prime real estate.

"But actually, in many ways, these are thriving communities, the children are educated and speak English, they have skills which are being passed down – but their geographical reality hasn't changed. So you can't just generalise and say, 'Everyone is poor here.' You have to dig deep, open your mind, and you will see the different layers."

Ignore cultural sensitivities. Finding out more about cultural sensitivities is an important part of travelling. India is no different. From how you dress to how you behave in certain places, listening to the advice of your group leader or local tour guide is crucial for having a deeper understanding of what you're doing, and why. For example, avoid being intimate or getting drunk in public, and wear appropriate clothing, especially in places of worship and rural areas.
Our top India Holiday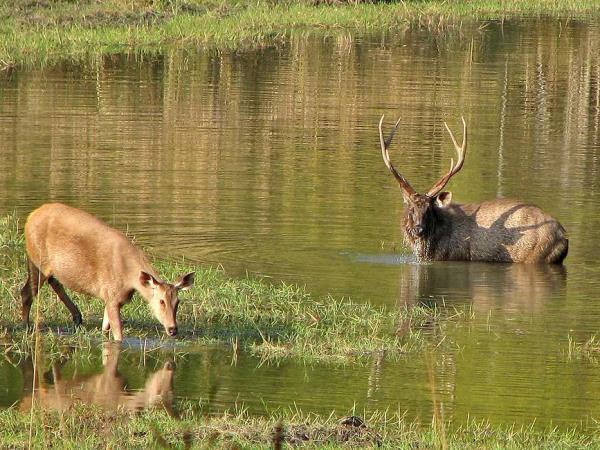 Brilliant experiences including Tigers and Temples
From
£1199

to

£1299
11 days
ex flights
Tailor made:
This trip can be tailor made throughout the year to suit your requirements
If you'd like to chat about India or need help finding a holiday to suit you we're very happy to help.

Travelling in India with kids
Sophie Hartman from our partner Chinkara Journeys has been travelling in India with her family for years: "My tip for families is just go for it! I've been taking my daughter since she was three (she's now 21) and the most striking thing is the bliss of being in a country where people actually like children. Kids are often accommodated for free in hotel rooms and people are lovely about making special food."
Jim O'Brien is director of another of our India experts, Native Eye Travel. Here are Jim's top tips on how to travel in India with children: "Anyone travelling to India with kids just needs to pack a little patience and make sure that they don't try and do things too fast. Kids find India really interesting because it is so colourful and so chaotic. It is so utterly different to anything they'll have experienced before. Although it depends on the children, really; some will adapt to it better than others. Some will find it fascinating and some will find it slightly intimidating."
November to March are thought of as high season, and potentially the best time to go to India – although popular places will be very crowded. It hardly ever rains during this period.
Temperatures start to rise from April to May, which results in the heavens opening in June.
The festival of light, Diwali, in October is a fabulous time to visit, although accommodation can get booked up in readiness for the main event in the Hindi calendar.
Christmas and New Year can get very crowded on the coasts and beaches, as people seek out winter sunshine. However, head high into the Himalayas or Kerala's Western Ghats and you'll find a far cooler place to enjoy an early morning cuppa.
Monsoon season is generally considered to be from the end of June to the start of September, with August the wettest month across the whole of the country.
How long is needed to see India?
Less than three weeks
If you're travelling in India for more than a couple of weeks, then you can start to explore across state lines and enjoy some downtime relaxing rather than rushing around all over the place. Take a moment to stay still and watch the world wander by.
A
Kerala homestay tour
is one way that you can really get into the laid-back pace of rural life on the river. You can also see more of
Rajasthan in 15 days
. This gives you more free time to explore Old Delhi, browse in the colourful spice markets of Jaipur, and keep very, very quiet on a tiger safari in Ranthambore.
Three weeks or more
Spending more than three weeks in India is really going to expand your cultural horizons. You can go on a
22-day North India cultural tour
and really let Rajasthan under your skin. Alternatively, why not really do your first time in India justice by embarking on an amazing
37-day India adventure tour
?