History of LGBT rights
India may not always have been a behemoth of well over a billion people, but the subcontinent has always been home to many religions, ethnicities, castes and empires, so there is much more than one story here of LGBT rights and recognition. In general, though, India was historically tolerant of same sex relationships and sexual activity with the exception of the predominantly Islamic Mughal Empire. However, this changed with the arrival of the Europeans, when the Goa Inquisition, an extreme Christian institution, outlawed sex between men in Portugal's Indian colony. The British Raj later prohibited "carnal intercourse against the laws of nature" in 1861. Shockingly, this law, known as Section 377, was not overturned until 2009, when the Delhi High Court found it to be a direct violation of fundamental rights.
There was plenty of opposition to the High Court's ruling, from various aspects of Indian society, including Muslim and Christian groups as well as the Ministry of Home Affairs, who declared homosexuality to be immoral. Sadly, in December 2013, Section 377 was reinstated. Homosexual activity was once again criminalised and punishable with up to 10 years in prison. LGBT organisations and human rights groups have protested against this U-turn, and a review has been promised by India's Supreme Court, but no date has so far been set.
There is more promising news for transsexuals. In 2014 hijras – people born with male genitalia who do not identify as male – were granted legal recognition as a third sex. India is one of just a handful of countries to do this. . Hijras often live in organised communities, and have long held cultural and spiritual roles within South Asian society. Although they remain marginalised, the ruling is slowly resulting in more acceptance for the hijra community.
Attitudes towards the LGBT community
Attitudes towards the LGBT community
The harsh laws forbidding same sex relationships mean that homosexuals are widely persecuted in India. Although prosecutions are rare, police forces have used the laws as an opportunity to harass gay people, and many people, including political leaders, have declared homosexuality to be "un-Indian". However, the four-year decriminalisation, as well as a general modernisation of the country, have at least sparked public debate on a topic which was previously taboo. Homosexuality and LGBT rights are now more likely to be covered in the mainstream media, and even Bollywood – one of the region's biggest cultural influences – has depicted same sex relationships. While gay bars were once nonexistent, a handful have now opened up in many cities, and "straight" bars and clubs host LGBT events.
Our top India Holiday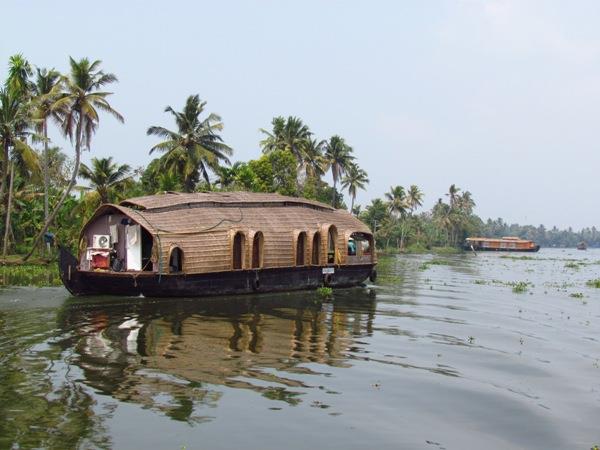 An exciting mix of the best that South India has to offer.
From
£1355
15 days
ex flights
Tailor made:
Everything is tweak-able, giving you the freedom to build a unique and personal trip for your chosen date. Upgrade your accommodation for all - or just part - of your trip, slow down the pace with few extra nights here and there or add a few more active adventures along the way.
Hello. If you'd like to chat about India or need help finding a holiday to suit you we're very happy to help. Rosy & team.
LGBT travel in India
As with many things, there is one rule for Indians and another for tourists. It is highly unlikely that travellers here will face any discrimination on the street or from hotel staff. In higher end accommodation in particular, guests tend to get treated like royalty and sexual preferences are overlooked. Same sex travellers booking a room together will not be questioned, and gay and lesbian groups are likely to be welcomed. While harassment is unlikely, we still advise avoiding public displays of affection in order to avoid any unwanted attention. However, this is recommended for couples of any orientation, as India is very conservative in this regard, and couples rarely show affection in public. In fact, if you do see men with their arms around each other or embracing publicly, this is a sign of friendship; you are far more likely to observe this between two men than between a man and a woman. As with many outwardly homophobic countries, lesbian couples are unlikely to draw any attention; a far greater issue for female travellers here is, sadly, harassment and personal safety. All women are advised to be cautious.
Many cities have gay scenes, with Mumbai considered India's gay capital. Although same sex couples are likely to be welcomed anywhere, there are also a number of specifically gay friendly hotels and guesthouses around the country, particularly in Kerala. Speak to your holiday company if you are interested in seeking these out. Goa, unsurprisingly, has a thriving gay tourism scene.
LGBT festivals and events
LGBT festivals and events
As befits a country of 1.3 billion people, there is an unbelievable number of LGBT events, marches and festivals taking place across the country. For information and listings, look at the comprehensive
Pink Pages
, India's national LGBT magazine, which also has personal stories on being LGBT in India as well as articles on gender politics. But here are a few events to get you started:
Delhi Queer Pride Parade was established in 2008, originally as a very small protest event against the country's anti homosexuality laws. It has grown in popularity since then, and now takes place on the last Sunday of November. The march calls for freedom from discrimination for all persecuted people, including the Dalit caste, women, the disabled and Kashmiris.
Mumbai's annual Queer Azaadi March has also taken place since 2008. It occurs at the end of January or beginning of February, and the march in 2017 attracted around 14,000 participants, making it India's largest. Azaadi means 'freedom' in Hindi and Urdu.
The longest standing LGBT march in India is Kolkata's Rainbow Pride Walk, which first took place in 1999, and calls for tolerance and equality for all people. There are several years when the march did not take place, and women did not join the parade until 2011. The dates of Rainbow Pride Walk change each year; more recently it has been held in mid December.
KASHISH is Mumbai's
International Queer Film Festival
. As well as showing Indian LGBT films locally, it screens them overseas, raising the profile of this very niche industry and of the artists involved.
Convert currencies