Pench National Park travel guide
Established in 1975 and a dedicated tiger reserve since 1992, Pench National Park in the central Indian state of Madhya Pradesh is rich in wildlife, but its dense forest cover makes animals trickier to spot, meaning it doesn't see as many visitors. In fact, if you travel a little out of season, it can feel as though you have the whole park to yourself.

Pench is most famous for being the likely inspiration for
The Jungle Book
, but it sees relatively little tourism compared to other parks nearby, making for a greater sense of wilderness.

Surrounded by Gond tribal villages that worship the forest and its inhabitants, Pench was the natural place for the BBC to film tiger cubs coming of age in their Tiger – Spy in the Jungle series, but there are also leopards, jackals and even wolves here preying on deer and antelope. You have to work a little harder for your wildlife sightings in Pench, but the value of skilled naturalist guides here cannot be overstated either.
Find out more in our Pench National Park travel guide.
Our Pench Holidays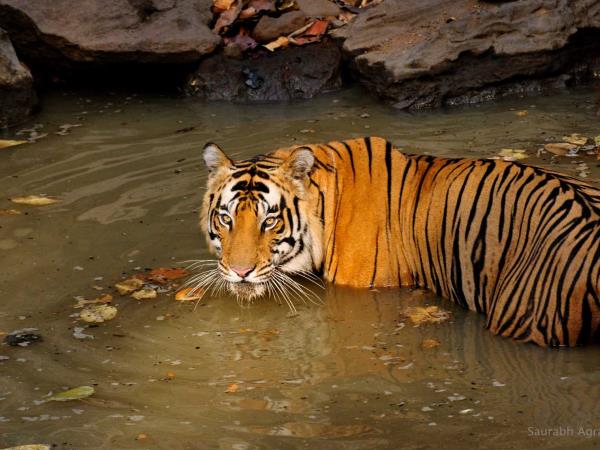 Best of Indian wildlife with tiger, leopard and sloth bear
From
Rupee249000

to

Rupee272000
12 days
ex flights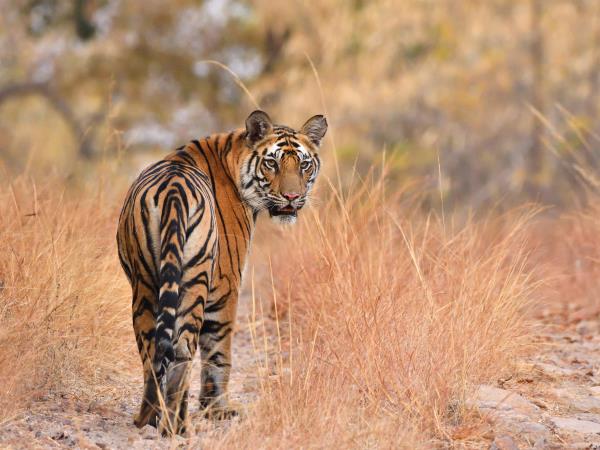 A tour for those who wish to see tigers and other wildlife
From
Rupee179000

to

Rupee194000
9 days
ex flights
Tigers safaris in central India with backwaters of Kerala
From
Rupee182000
17 days
ex flights
Wildlife watching in Pench National Park
Pench is home to almost 40 species of mammals, among them of course the tiger, though the wildlife is typically more difficult to spot here than other Madhya Pradesh parks, due to the dense forest cover. Other apex predators at work in Pench include a healthy population of leopards, Asiatic wild dogs and even a few Indian wolves – with only around 3,000 of them thought to be alive in the wild, tourism has a significant role to play in their conservation. Jackals and sloth bears (Baloo) are also often seen.
All of these predators need prey of course, and in Pench they're spoilt for choice. The park is reckoned to have the highest density of deer and antelope in India, including chital, sambar and nilgai and a healthy population of the Indian bison. There are also some 210 species of birds in Pench, including eagles, and the best time for birdwatching here is between January and April when insect numbers are high and many migratory species can be identified.
Game drives in Pench are accompanied by expert naturalist guides. With their knowledge of folklore, flora and fauna and local culture, they can make safaris much more than just about catching sight of the animals, though they're highly skilled at just that, of course. Responsible operators use well paid guides drawn from local communities that make these trips just as much of a cultural exchange as they are safaris.
Our top Pench Holiday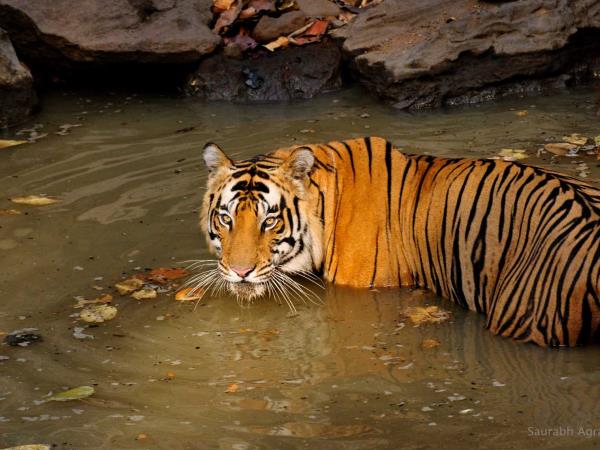 Best of Indian wildlife with tiger, leopard and sloth bear
From
Rupee249000

to

Rupee272000
12 days
ex flights
Small group travel:
2023: 12 Nov, 26 Nov, 10 Dec, 22 Dec, 31 Dec
2024: 7 Jan, 4 Feb, 15 Feb, 7 Mar, 7 Apr
If you'd like to chat about Pench or need help finding a holiday to suit you we're very happy to help.

Pench is usually combined with other destinations in India, including national parks such as
Kanha
and
Ranthambore
, sightseeing in Delhi, or even a cruise on the Kerala backwaters. These holidays might be either small group tours, travelling on fixed itineraries and dates, or tailormade trips that give you greater flexibility on what you do, when and also the type of accommodation used.
Game drives take place in open-topped jeep, usually twice a day, in the mornings and afternoons and last between three and four hours. Each gate has a fixed quota of drives, illustrating the importance of joining an organised tour that can ensure these are booked well in advance and those all important permits are arranged. Gates can be up to 100km apart, so by using an expert operator you can be sure they have booked you onto a game drive from the entrance nearest your accommodation, minimising travel time. Depending on the time of year, you'll set off early in the morning, potentially as early as 6am, which means in winter you'll want layered clothing to keep out the chill. Afternoon drives typically begin around 2.30pm.
Accommodations are located close to park gates, in the buffer zone, so that you are likely to see wildlife wandering around. These are usually lodges or campsites and can be quite luxurious, as well as very eco friendly and designed to fit in with the natural environment. Lodges will often have fans, and you may also have a swimming pool, to cope with the midday heat between game drives.
"Local guides in the reserves provides employment for the area and the required local knowledge to get the best from the trip. Mostly local villagers were employed at the game lodges. The reserves are well run and I hope that the income from visitors to the area helps to sustain this." – Jim Snowden on a wildlife holiday in central India
More about Pench
Learn the best time to visit Pench National Park for wildlife watching and when your chances of seeing tigers are highest.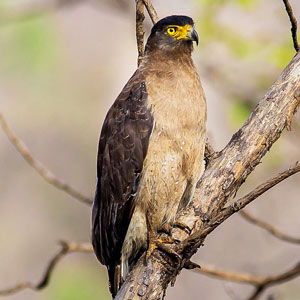 Akela the wolf, Baloo the bear, and wily Shere Khan – all vividly drawn in Kipling's The Jungle Book, written in the late 19th century, and all among the wildlife you may see in Pench National Park.