"Enjoy the thrill of overnight sleeper trains bound for the tiger reserves of Central India where Akela, Bhaloo and the inimitable Shere Khan lie in wait."
Highlights
New Delhi | first class sleeper train compartment | game drives in Bandhavgarh and Pench tiger reserves | mongoose, Rhesus macaques, Indian hares and Palm squirrels | Kanha tiger reserve | Optional tour extensions to Agra and Satpura tiger reserve |
Description of Tiger & wildlife tour in Central India
If you're hankering for a spot of excitement and you've always fancied the thought of a tiger safari, India is fast-becoming one of the world's most important countries to spot these noble creatures within their natural environment.

Of course, tiger safaris in India don't just focus upon tracking Shere Khan at the cost of all else. There's a huge range of wildlife on display within India's protected nature reserves with wild dogs, leopards, swamp deer and a vast array of indigenous and visiting bird species adding to the obvious adventure of spotting a tiger stalking through the undergrowth.

Overnight accommodation on this ten day India tiger safari adheres to strict environmental practices with local people also benefiting from responsible travellers just as much as the natural habitat that surrounds the comfortable and well-equipped safari camps.

Below are a few more highlights which make this tiger safari India stand out from the crowd:

- Experience twelve wildlife safari tours by open-top four-by-four Jeep.
- Look for wild animals in their natural habitat as you stay within the tiger reserves of Bandhavgarh, Kanha and Pench.
- Benefit from the knowledge and expertise of trained tour leaders and local wildlife guides.
- Travel overnight in a first-class sleeper berth and experience India by train from New Delhi to Umaria.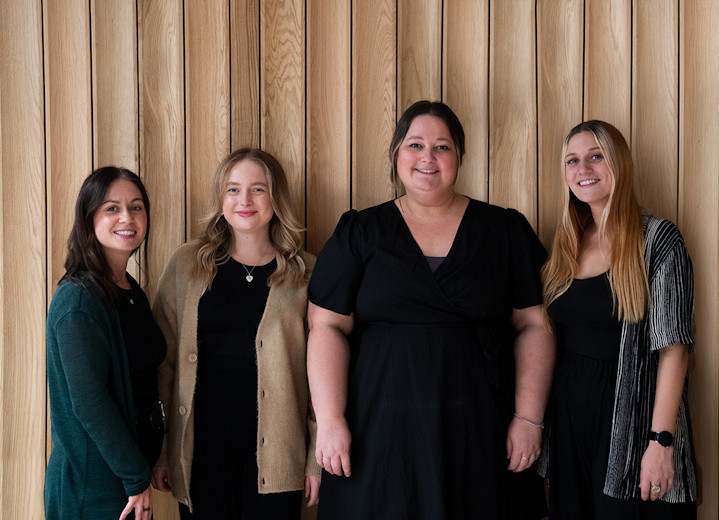 Check dates
For departure dates contact us on 01273 823 700
Responsible tourism
Responsible tourism: Tiger & wildlife tour in Central India
Environment
1. Our environment responsibilities start right from the office. We have policy of using eco-friendly goods and paper, plus we reduce, reuse and recycle where possible. We print our office documents on both sides of the paper to reduce paper consumption. We try to keep our marketing materials at bare minimum by using modern electronic communication for marketing purpose. We also work to minimise energy and water consumption in our offices, and we encourage our partners to follow similar waste management and energy philosophies.
2. We operate with small group sizes which not only maximises interaction within the group and guides and local community but also minimises the impact on environment.
3. Our vehicles comply with strict Euro IV emissions or Bharat Stage III control regulations set by the European Union and Indian Environment Ministry. We regularly check and maintain vehicles to the highest possible standard in order to limit carbon emissions and ensure the comfort and safety of our passengers.
4. In this tour you will be staying in homestays, lodges and hotels which are safe, comfortable and operated in a sustainable way. We specifically pay attention to the lodges and camps, located around national parks for their waste disposal and eco-tourism policies.
5. Tiger reserves and national parks are covered in majority of our tours and with the increasing number of tourists in these reserves can put extra pressure on the local flora and fauna. However, we believe wildlife tourism can be an important conservation tool if used responsibly. Travel to national parks and wildlife areas can bring positive economic benefits as entrance fees contribute to the maintenance and conservation of local flora and animal species, while visitors benefit from the educational aspects of the area and take away with them an increased awareness of the need and place for conservation. Equally important tourism helps the local communities living around these reserves by providing jobs and helping them realise the importance of the forest.
Our tour leaders and drivers follow strict policy while visiting national parks to minimise pressure on Tiger Tourism. Our code of conducts is:
• We do not guarantee sighting of any particular species because this puts pressure on drivers, guides, naturalists, mahouts and other authorities. Rather, we rely on skilled naturalists and guides who are expert in deciphering jungle signs to locate the client's dream animal/birds.
• We refrain from rushing through the jungle beyond the permitted speed in the hope of catching a glimpse of a tiger or other animal. We maintain a slow speed, which not only allows the tourists to absorb nature but it is also safe for animals crossing/sitting on the road.
• We do not go beyond the marked area for tourists inside forest in hope of better sightings.
• We strictly do not chase animals or disturb their natural behaviour for a better look or for the 'ultimate photograph'.
• Whenever we find garbage or plastic inside the reserve, we carry it out for safe and responsible disposal.
• We maintain a safe distance from animals and do not come between parents and offspring.
• We avoid approaching nesting or breeding sites as this causes unnecessary stress to parents and young ones.
• We do not support attractions which use animals as entertainment for profit. These animals are often taken from the wild, mistreated and are trained to perform unnatural behaviours, which are not only stressful but often harmful to the animal.
Apart from above, we strictly follow and expect same from our clients to abide by the rules and regulations pointed out by Forest Department of India and local authorities.
Community
1. We know that a local guide can enliven every tour with local folk-lore, snippets of gossip, names of plants and their medicinal uses. Most importantly particularly in remote villages, our guide is our host, showing us around his or her area. This helps to make our tours an experience of cultural exchange rather than a brutish trample through someone else's way of life.
2. Many drivers in India are paid tiny fees in the expectation of large tips that allow the car owners to get away with low wages. We pay all our drivers a decent wage and we do not, as many operators do, expect them to sleep in their cars when doing long journeys involving overnight halts. We either ensure accommodation and good food is available for them at the lodges we use (and we check the accommodation is of an acceptable standard) or we pay for them to stay in a nearby hotel.
3. Many of our tours offer opportunities to visit ancient places such as UNESCO World Heritage Sites where the entrance fees contribute to the maintenance and restoration of these unique places. We asks that travellers respect signage, take only photographs and leave no litter or graffiti behind, even if others have done so. Do not attempt to bring home any rocks or stones or other souvenirs of the location and don't purchase such items from vendors as this can encourage the on-going destruction of local areas of interest.
3 Reviews of Tiger & wildlife tour in Central India
---
Reviewed on 10 May 2018 by
Nigel and Theresa Rogers
1. What was the most memorable or exciting part of your holiday?

1. When a ranger on an elephant led a tiger out of the forest to give us an amazing close up view
2. Seeing a flock of vultures scrabbling over the carcass of a cow from a distance of less than 20m


2. What tips would you give other travellers booking this holiday?

GO FOR IT! And get hold of as much low denomination currency as you can at every opportunity. You"ll never have enough.


3. Did you feel that your holiday benefited local people, reduced environmental impacts or supported conservation?

In that our trip supported many local jobs of course it benefited local people. The park authorities seemed to be doing a reasonable job of conservation and
reducing environmental impact. Not sure that our presence had any direct influence on that.


4. Finally, how would you rate your holiday overall?

Enjoyed every aspect of it and the local agent handling it all was faultless.
---
Reviewed on 01 Apr 2018 by
Kelvin Lofthouse
1. What was the most memorable or exciting part of your holiday?

Seeing a tiger for the first time. I was looking at a bird through my binoculars, when I hear a sudden call that resonates right through me. Out of the jungle walks a female tiger. I was lucky to be in the only jeep in that area, which made it feel all the more special. Even the guides who see many a tiger were excited. We watched as she scent marked before disappearing back into the forest. On another occasion I was also lucky enough to see two tigers fighting, which demonstrated the power of these awesome animals. A very unique sighting.


2. What tips would you give other travellers booking this holiday?

Bring a set of warm clothing. It can be cold in the back of a jeep in the mornings.


3. Did you feel that your holiday benefited local people, reduced environmental impacts or supported conservation?

It definitely benefited local people. The parks are very well managed, mostly with conservation in mind.


4. Finally, how would you rate your holiday overall?

Once in a lifetime experience. Very well organised. Great accommodation. Brilliant safaris.
---
Reviewed on 19 Dec 2016 by
Barbara Thompson
1. What was the most memorable or exciting part of your holiday?

The Taj Mahal, seeing 8 tigers in the wild, the lovely people we met and the great Indian vegetarian dishes we ate. Everything was memorable.


2. What tips would you give other travellers booking this holiday?

Make sure you have really warm clothing for early morning safari drives. Wear a hat unless you want to end up with tangled and dusty hair. Be prepared for giving lots of smallish tips to drivers, guides and hotel staff. You don't need any 'smart' clothes everyone dresses informally


3. Did you feel that your holiday benefited local people, reduced environmental impacts or supported conservation?

yes, definitley


4. Finally, how would you rate your holiday overall?

Fantastic, awesome, the travel company were amazing with their organisation. Who would think of sending their brother in law to find you on a train in the middle of nowhere in central India to give you some breakfast. Our overnight train was 4 hours late and so owner of the holiday company (who was tracking our journey) contacts his brother in law and asks him to deliver a bag of food and drink to us as he thought we might be hungry!
Read the operator's response here:
Dear Barbara
Thank you very much for taking time to write a review with your lovely comments. It was a real pleasure to show you our part of the world and we are really happy for you that you got to see so much wildlife including 8 tigers! We are also delighted that we were able to make your trip to India a memorable holiday for you. We hope you will visit us again someday so we can show you other secrets of central India.
Thank you and best regards,
Saurabh Agrawal

---
Popular similar holidays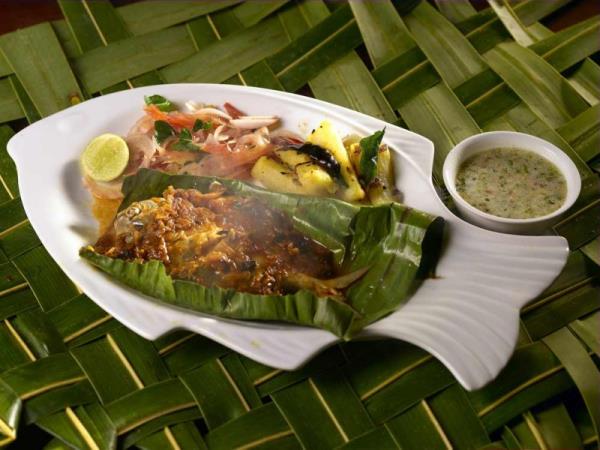 Revitalize in Kerala - A most wonderful and balanced trip
From £1349 - £1779 11 days excluding flights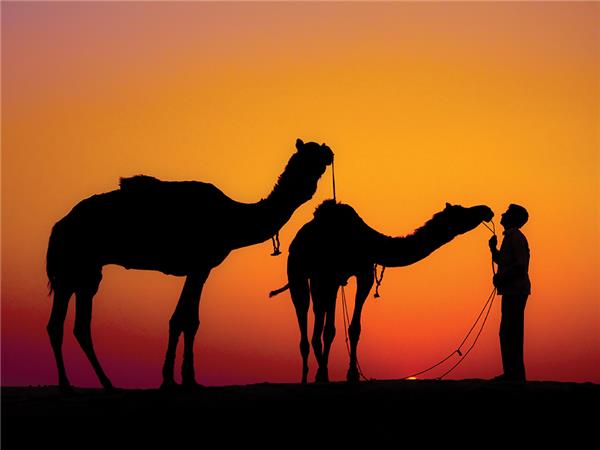 An adventure to one of the planet's exotic destinations
From £690 - £980 22 days excluding flights
Wildlife tour through India
From £2499 - £8899 16 days including UK flights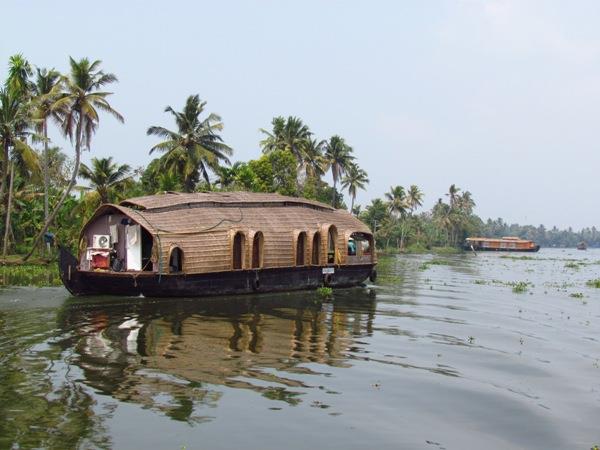 An exciting mix of the best that South India has to offer
From £1565 15 days excluding flights