Weather advice
Shanane Davis, Director of our supplier, True Luxury Tours, specialising in Rajasthan gives good India travel advice.
"Most travellers come in winter and the difference in temperature between morning and evening can be a lot. So pack a sweater and socks. Also a rain poncho as umbrellas aren't practical here with the wind".
Cultural advice
Jim O'Brien, Director at one of our suppliers, Native Eye Travel, which takes travellers well off the beaten track:
"It is always difficult visiting small tribal groups. They aren't in a zoo, but it is fascinating to see these people.But anything like that has to be done so sensitively and we are very careful when we work with these people"
Sophie Hartman, owner of our supplier Chinkara Journeys, specialising in central India:
"Check out the Tulsi Puja in Chhattisgarh, the beginning of the wedding season. Children make sweet clay images of Krishna and Tulsi and their wedding is re-enacted with a mandap (wedding platform) decorated with long sugar cane sticks."
Rajat Kumar, Managing Director of our supplier ExplorIndya:
"Every tourist knows how to say 'namaste' as a greeting. It has become such a cliché from tourists that it is now almost an empty greeting. When you extend your vocabulary to ask "Aap keise hain?' or 'how are you?', an Indian person knows that you are genuinely inviting a conversation. "
Travel advice
Sophie Hartman, owner of our supplier Chinkara Journeys, specialising in central India:
"Do not attempt to cram in too much in too short a time – road travel in India is not its best feature, so much better to focus on a couple of places and stay there".
Packing and shopping advice
Packing and shopping advice
Shanane Davis, Director of our supplier, True Luxury Tours, specialising in Rajasthan:
"For high quality, genuine handicrafts in Delhi, go to the state emporium called Baba Kharak Singh Marg in Connaught Place, New Delhi."
Sophie Hartman, owner of our supplier Chinkara Journeys, specialising in central India:
"Pack light, you'll want to cram your suitcase with lovely things to bring home. A scarf is the most useful piece of kit, good for covering your head if you feel a bit stared at, your face and nose if you're in a dusty jeep and for drying face and hands after washing in sometimes grimy road side bathrooms".
Our top India Holiday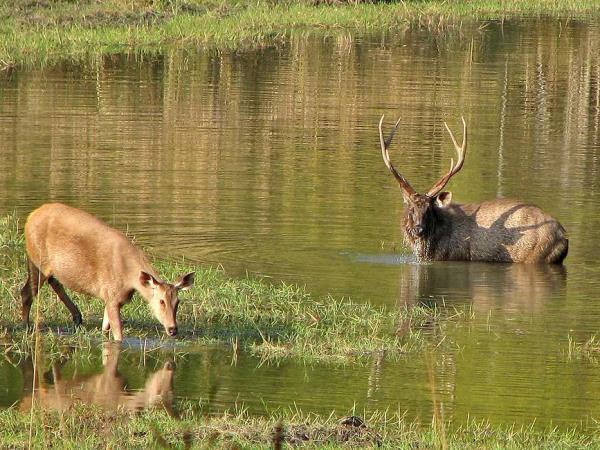 Brilliant experiences including Tigers and Temples
From
£1199

to

£1299
11 days
ex flights
Tailor made:
This trip can be tailor made throughout the year to suit your requirements
If you'd like to chat about India or need help finding a holiday to suit you we're very happy to help.

Food advice
Rajat Kumar, Managing Director of our supplier ExplorIndya:
"Don't underestimate the importance of food as part of the Indian experience. The best thing you can ask an Indian is 'what do you eat as a family?' – you will be surprised how much of his cuisine he hides from visitors. But actually, we love to talk about food, and to share it - just like Italians."
Off the beaten track tips
Off the beaten track tips
Jim O'Brien, Director at one of our suppliers, Native Eye Travel, which takes travellers well off the beaten track:
"If you are travelling in Ladakh or Kashmir, try and coincide your visit to one of the monasteries when morning prayers are going on, because it is something else to see. Especially the small ones off the main monastery trails".
Visa information
As of December 2022, UK citizens can again use the e-Visa system to apply for a visa to enter India for a holiday, making the whole process pretty simple and inexpensive.
You can apply and pay online for holidays of 60 days maximum. Make sure your passport has six months validity from the date of your arrival in India, that it has at least two blank pages for stamping upon entry, and be sure to apply at least four days before you travel. For more information, see
Indian Visa online website
.
HEALTH
For any medical emergencies, call 102.
With kids, in particular, use hand sanitizer when you can.
Malaria is a risk in India, although there are few cases. But do take precautions, covering up in the evenings, using repellents and sleeping under a mosquito net.
Dengue fever is also a feature, particularly during monsoon season, so good precautions such as strong repellants and nets are vital.
Recommended vaccinations for general travel to India are Hepatitis A, Tetanus and Typhoid. See NHS site Fit for Travel for more details.
Stick with bottled water, although sometimes tricksters seal bottles filled from a tap. Well known brands are safest but if it tastes odd, just leave it. Similarly, avoid ice if you are not sure.
Altitude sickness can occur in certain regions, so let your body adjust to the elevation slowly, and keep hydrated.
Coconut water is brilliant for rehydrating during extreme heat.
Keep kids away from dogs and cats, because rabies does exist in India, and kids' natural inclination is to go and stroke the animals.
To avoid stomach upsets, look out for under-cooked fish or meat, salads which have been washed in unclean water, already peeled fruit and sometimes ice cream from street vendors.
Always travel with a basic medical kit, including Imodium for stomach upsets. Ensure to bring your own prescription medicines along with a copy of your prescription. If you do get dehydrated through illness or heat, the 1 tsp salt/8 tsp sugar/1 litre of water ratio combo works a treat.
Parasites are a common cause of diarrhea, and may not get better without treatment so if it goes on for more than two days, seek medical help.
There are venomous snakes in India, so look out for markings if you are bitten, seek help urgently and report which snake bit you.
SAFETY
Safety in India is not as bad as you might be led to believe, and issues vary per region. Petty theft is the most common, so you need to protect yourself from that. Padlock your luggage and keep valuables next to the skin.
The best bet is always to check with the Foreign and Commonwealth Office (FCO) for updated, regional issues regarding safety.
Driving is terrifying. Get a driver. Life's too short.
In Kashmir, the FCO only advises travel to Ladakh and the cities of Jammu and Srinagar, keeping to major highways. But oh boy, it is still worth it.
For adventure activities, make sure providers are experienced, first aid experts, and that there are helmets and buoyancy aids available for water activities. There is no organization supervising safety standards on the water, so you need to do good research and use a responsible tour operator.
Women are advised to keep the body covered as much as possible, and not to walk alone in tourist cities at night, as sex crimes have occurred. Also, women have been accosted during Indian holidays when street parties become drunken chaos.
Kerala's houseboats have a good safety track record and guides should be trained lifeguards. But the backwaters are deep, so be careful, especially if non-swimmers are on board.
If travelling overnight on public transport, do not accept food from strangers due to episodes of drugging tourists and robbing them.
India advice from our travellers
At Responsible Travel, we think the best people to advise our travellers are often... other travellers. They always return from our tours with packing tips, weather reports, ideas about what to do - and opinions about what not to.

We have selected some of the most useful India travel tips that our guests have provided over the years to help you make the very most of your holiday - and the space inside your suitcase.

Take a travel plug, small half litre kettle, and some cuppa soups and hot chocolate sachets.

"Go, be brave, leave the well- trodden tourist trail, go up the mountains ...live with the families...it's much more in tune with the pulse of the country. Trust people to plan for you.. it's India ..they will not betray your trust. Be sensitive, in your dress and demeanour, this is a culture with values. Enjoy its diversity...landscapes spiritual beliefs, culinary treats..." - Mary Phillips

"Be prepared for chaotic traffic, people begging (sometimes with children) particularly in the cities at traffic lights, lots of retail opportunities, early mornings, long journeys often on bumpy roads, (it took us 6hrs to do 200k one day), ATMs that refuse cards, have no money in them, the tipping culture and expectations of people to be given a tip, hotels that do not accept travellers cheques or card readers that do not work." - Elizabeth Gooch

"The mountains really get cold at night, so absolutely bring a warm sweater and long pants and a light warm hat."

"Be prepared for cultural differences. For example, it appears to be polite for someone to watch you eat every mouthful, wait for feedback and be on hand to refill your plate immediately whereas in the UK we leave people to enjoy the meal in peace." - Daphne Donkin

"Take a travel plug, small half litre kettle, and some cuppa soups and hot chocolate sachets. This enables washing yourself and a few clothes when the water is cold, and enjoying something warming when you can't face curry anymore! Ensure you buy an adapter specifically for India before you go." - Anne Parker