In 1947, Partition split the province of Punjab up, giving a portion to India and a portion to the newly created Pakistan. It was a traumatic, violent episode in the region's history, but today, India's Punjab is a joyful, inviting place. History and religion hold hands everywhere you go, from the Dalai Lama's home in Dharamasala, to the Raj-remnant Shimla and mystical Rishikesh. Punjab state itself is the homeland for India's wonderfully welcoming Sikh community. It's dotted with gleaming temples, with the 16th century Golden Temple in Amritsar its mind-blowing centrepiece.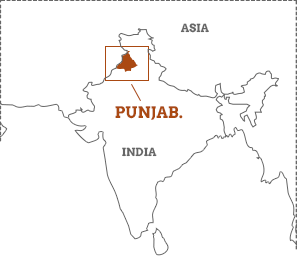 Famous for the Golden Temple in Amritsar, Punjab also deserves a high five for its Bhangra, festivals, food and fantastically friendly welcome.

In its inner sanctum, priests and musicians chant from the Guru Granth Sahib, the Sikh holy book, while elsewhere in Punjab, frequent festivals bounce to a soundtrack of Bhangra beats. Butter chicken is a famous foodie speciality, as are syrupy gulab jamuns. It's a heady mix. In fact, forget just sightseeing – a visit to Punjab is about immersing the senses and opening the mind to magical, memorable experiences.
Discover more in our Punjab travel guide.
Our Punjab Holidays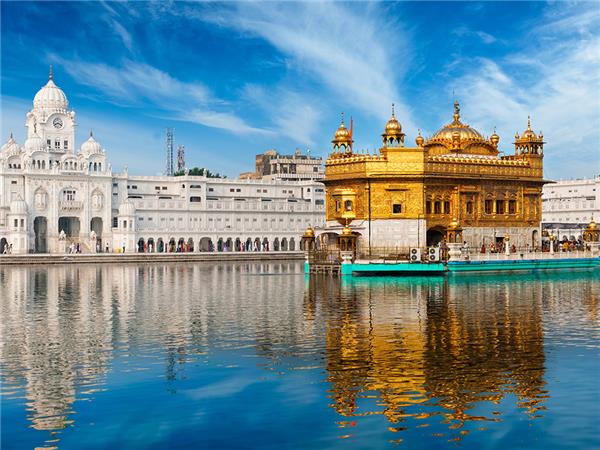 Mountains remote villages Golden Temple
From
£949

to

£1380
13 days
ex flights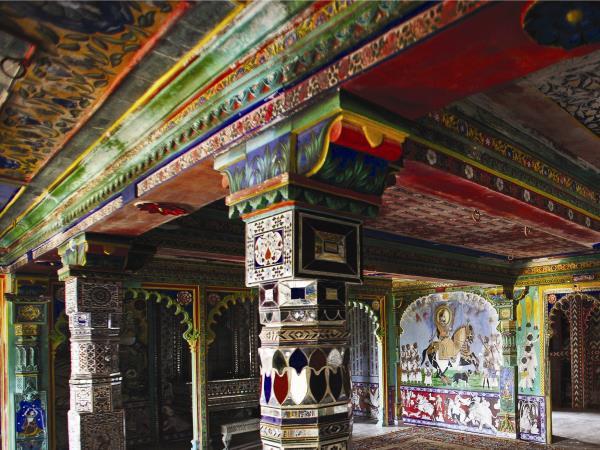 Best of Himachal & Punjab with immersive textile experiences
From
£3022

to

£4082
17 days
ex flights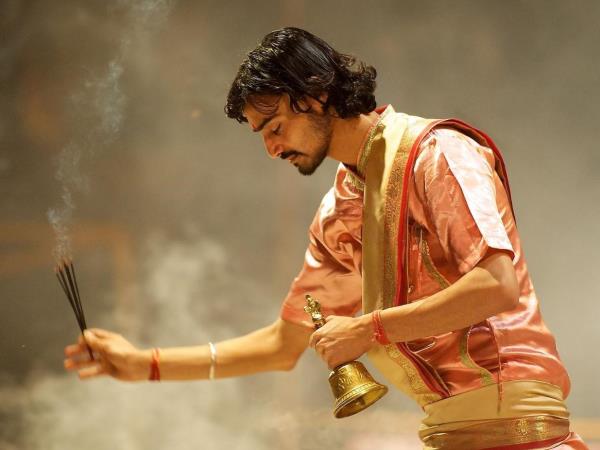 A tailormade itinerary travelling through India's far north
From
£2451
13 days
ex flights
The larger Punjab geographical and cultural region is known as 'The Land of Five Rivers', and much of it lies within Pakistan. In India, the Punjab region includes the states of Haryana, Himachal Pradesh and, yes, Punjab. It's an established destination for travellers, with most organised tours roaming from the hot, fertile plains of Punjab into the cool and lofty Himalayan foothills. Tours often begin in Delhi, with long distances on trains or bumpy roads unavoidable on a typical fortnight's itinerary. Amritsar to Rishikesh in Uttarakhand, for example, is best done by sleeper train, while sensational scenery makes up for six hours on the 'toy train' from Kalka to Shimla.
Our top Punjab Holiday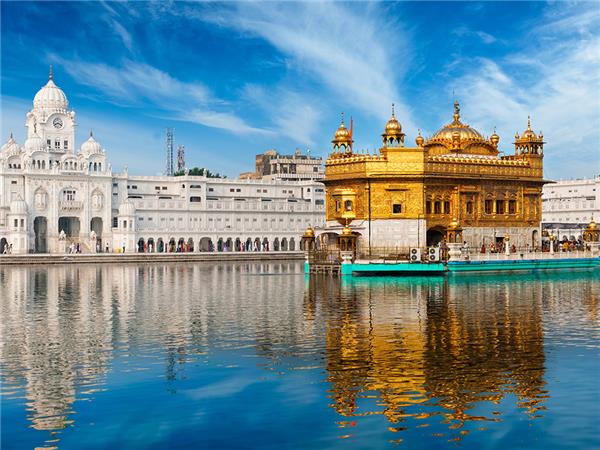 Mountains remote villages Golden Temple
From
£949

to

£1380
13 days
ex flights
Small group travel:
2023: 9 Apr, 23 Apr, 1 May, 7 May, 3 Sep, 10 Sep, 12 Sep, 17 Sep, 24 Sep, 1 Oct, 8 Oct, 16 Oct, 22 Oct, 26 Oct, 5 Nov, 7 Nov, 12 Nov, 13 Nov, 21 Nov
2024: 1 Jan, 26 Feb, 3 Mar, 4 Mar, 11 Mar, 14 Mar, 17 Mar, 24 Mar, 31 Mar, 7 Apr, 14 Apr, 21 Apr, 29 Apr, 5 May, 1 Sep, 8 Sep, 10 Sep, 15 Sep, 22 Sep, 29 Sep, 6 Oct, 14 Oct, 20 Oct, 27 Oct, 3 Nov, 5 Nov, 10 Nov, 11 Nov, 17 Nov, 19 Nov
If you'd like to chat about Punjab or need help finding a holiday to suit you we're very happy to help.

1. Amritsar
In the heart of the fertile plain known as India's 'bread basket', Amritsar is the centre of Sikhism in India. Its famous Hari Mandir, or Golden Temple, is surrounded by a sacred lake and reached by a white marble causeway – it's a serene, beautiful and incredibly welcoming place. In the Old City, wander the rambling bazaars, perhaps picking up some famous Punjab juttis (embroidered leather shoes).
2. Dharamsala & McLeod Ganj
Most travellers to Dharamsala come to see the town the Dalai Lama fled to from Tibet in 1960. In fact, he and the Tibetan Government in Exile are based 3km away in McLeod Ganj. In both, though, prayer flags flutter and monks stroll between monasteries. Visit the Norbulingka Institute, dedicated to Tibetan art and culture, and the Tsuglag Khang complex, for His Holiness's temple.
3. Mandi
On the banks of the Beas River and with over 80 shrines and temples built by Sikhs, Hindus and Buddhists, Mandi is one of the most beautiful spiritual hubs in Himachal Pradesh. Explore its sunken garden and market, spend time at the bathing ghats or hike to hilltop temples outside the town. Mandi is also the gateway to the Kullu Valley, a hotspot for adventure sports.
4. Rishikesh
Famously visited by the Beatles in 1968, Rishikesh is a magnet for yoga fans and seekers of spiritual enlightenment. Temples and ashrams line the eastern bank, mostly to the north around Swarg Ashram, a vegetarian and alcohol-free enclave. In the evening, stroll along the holy Ganges with sadhus (holy men) and pilgrims as temple bells ring and the nightly Ganga Aarti river worship ceremony begins.
5. Shimla
The Raj's summer capital, Shimla sits at over 2,000m, making it cool and pleasant when temperatures sizzle below. As well as amazing views of the Himalayas, highlights include Mall Road, Shimla's popular shopping strip, the Viceregal Lodge where the partition agreement was drawn up and Christ Church. You can also join the monkeys milling about Jakhu Temple or stock up on wooden crafts at Lakkar Bazaar.
6. The Toy Train
The UNESCO World Heritage-listed 'Toy Train' connects Kalka to the Raj summer capital of Shimla in the foothills of the Himalayas. This narrow-gauge line is just 76cm wide and rises to more than 2,000m above sea level at its highest point. It takes six hours to travel along, but the sleepy pace gives passengers a chance to enjoy the dramatic views over mountains and villages.
More about Punjab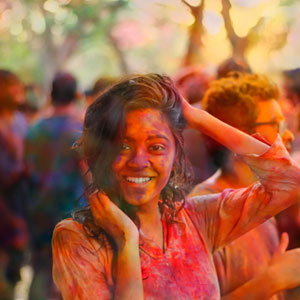 The best time to visit Punjab is in February and March, but if you plan to see the Himalayan foothills, come late March, to avoid a chilly welcome...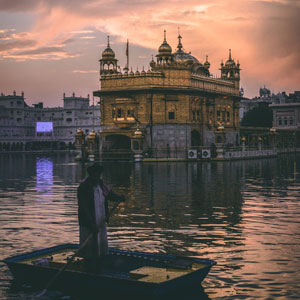 The famous Hari Mandir or Golden Temple in Amritsar, Punjab, is the astonishingly beautiful centre of Sikhism in India.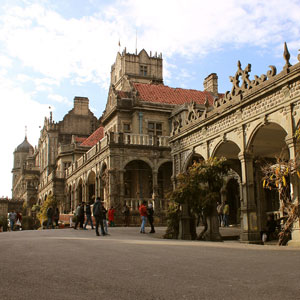 Shimla, clinging to the foothills of the Himalayas, has been a popular retreat from the heat since the British Raj made it their summer capital.